Original photo: "Elephant Africa" by kikatani is licensed under CC BY 2.0
Start your career in African wildlife conservation with one of GVI's volunteering or internship programs. 
With one in four mammals listed as an endangered species on the International Union for Conservation of Nature (IUCN) Red List of Threatened Species, there is a huge demand for people to work in conservation. 
If you're passionate about protecting the natural world, a career in African wildlife conservation is a rewarding path to take. 
But, for many aspiring conservationists, breaking into the competitive field of conservation can be a challenge. 
To kick-start your career and support conservation efforts in Africa, you can choose to volunteer or intern abroad with GVI.
Wildlife conservation careers
What kind of jobs can you get when you pursue a wildlife conservation career?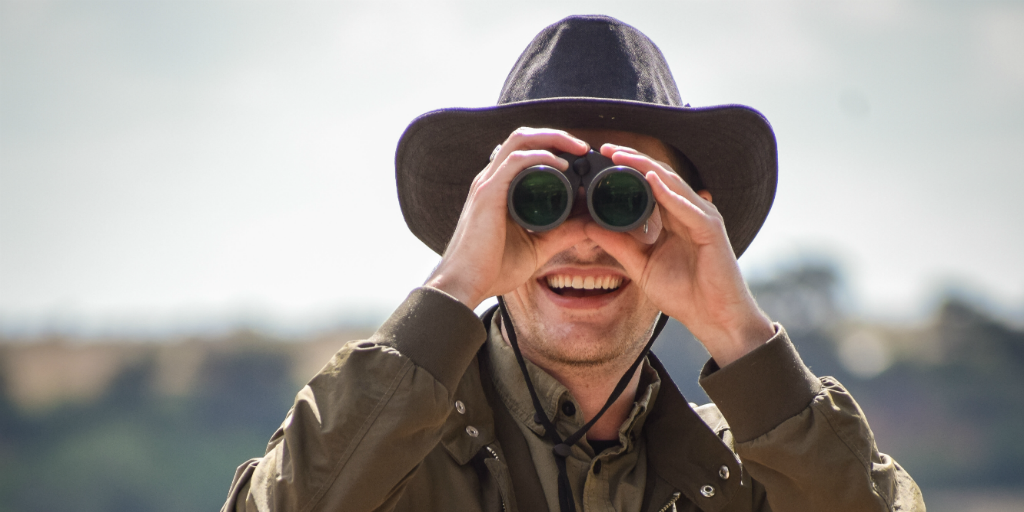 The job market in this area is expanding constantly, so understanding the types of roles that are available is the first step in a conservation career.
In African nations, job opportunities in conservation are diverse. 
You could contribute to anti-poaching initiatives, support environmental education, or contribute to the local community's understanding of the importance of conserving animals. You could also support fundraising efforts to help pay for further research. 
Or, you could work as a safari field guide within the tourism industry, potentially in the luxury ecotourism sector. 
Working in animal wildlife rehabilitation is another common career path for conservationists. This might involve working with trafficked or injured animals, alongside rehabilitation centres or animal sanctuaries, to allow them to return to their natural habitats.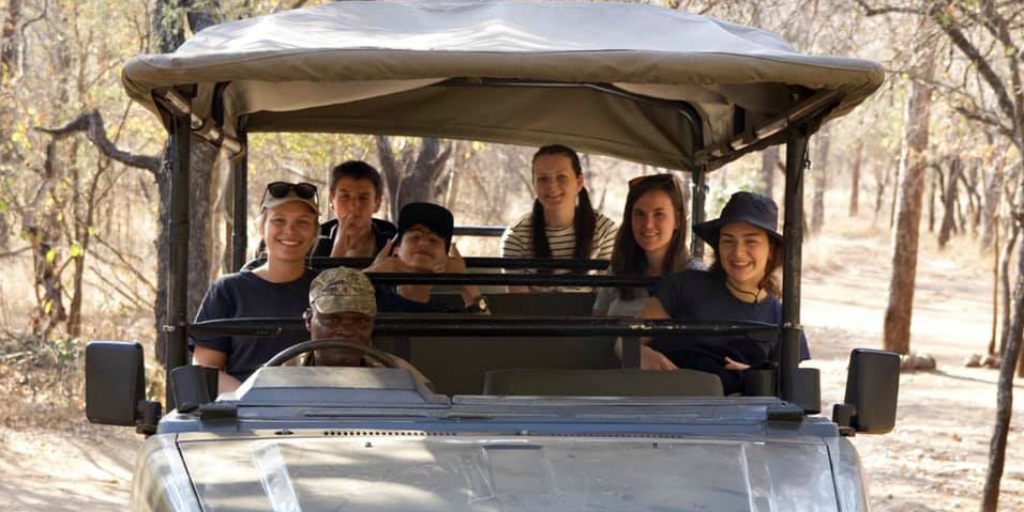 You could also assist with research into animals and their environments. 
This might entail collecting data on the populations, behaviour and habitats of African animals. With a strong focus on fieldwork, this career path would suit even the most intrepid of conservationists.
All of these career options have one thing in common – experience is crucial. 
Wildlife conservation is a fiercely competitive field, and the number of hopeful conservationists vying for positions is only set to increase. According to a survey by the job site Conservation Careers, 92% of conservationists say that it has become more difficult to land a conservation job in the last decade.
African wildlife conservation projects
Gaining the right experience will help you achieve your wildlife conservation career goals. 
If you're just starting out, joining a wildlife conservation project in South Africa with GVI is a great way to gain experience. You'll get an inside look at the industry, gain valuable hands-on experience, learn practical skills, and make connections that will help you pursue a successful career in African wildlife conservation.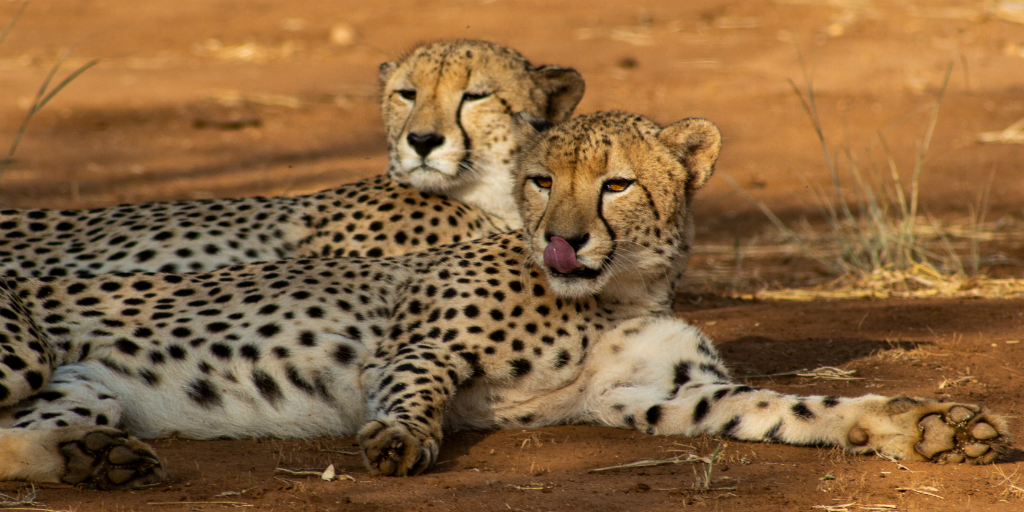 GVI's South African wildlife conservation projects include research into animals such as big cats, hyenas, cheetahs and birds. 
On any of these projects, you can expect to participate in wildlife safari adventures. Plus, you'll find out what it's like to live on a research base in a remote area of the country.
Most importantly, comprehensive training will give you the chance to learn relevant skills and put them to use in the field. As a wildlife conservation volunteer, you'll learn how to identify a wide range of animal and plant species, gaining a deeper understanding of African ecosystems. 
You'll also become proficient in collecting data, which is an essential aspect of wildlife conservation. You might track animals and record their movements using radio telemetry techniques, or you could plan and run independent biological field surveys. 
GVI's camera trapping and data collection project gives you an opportunity to delve even deeper into surveys of wildlife populations. You'll become skilled in the use of remote motion-sensitive photography. As well as learning specialised skills, this project will give you clear insight into how data can assist with anti-poaching and conservation efforts in Africa.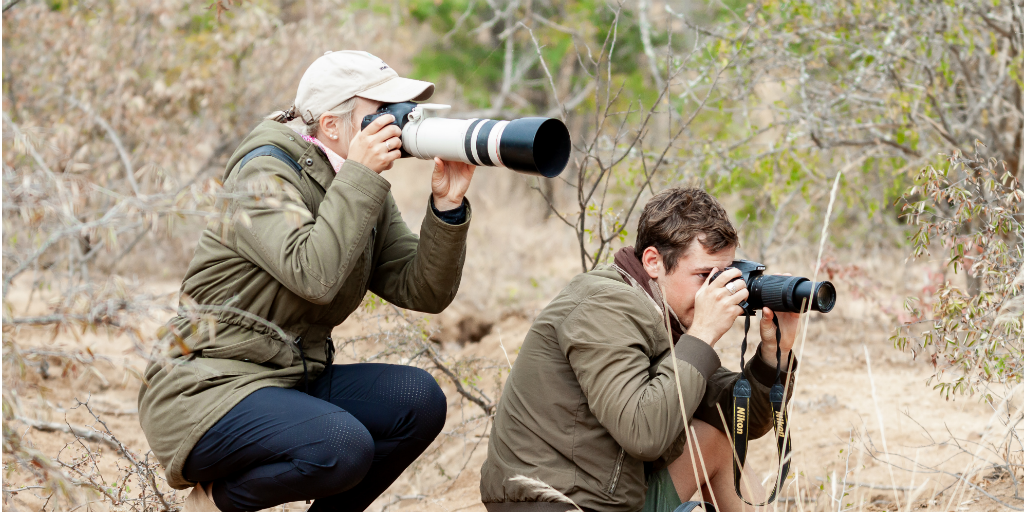 It's important to note that GVI's programs involving volunteering with animals follow clear ethical guidelines. 
We are dedicated to conserving wildlife and natural habitats, and educating communities on their impact on the environment. We do not endorse volunteer programs that involve getting close to or touching wild animals. 
Wildlife conservation internships
To take your training a step further, consider a wildlife conservation internship. 
Requiring a longer time commitment than most volunteering programs, and with more intensive professional development, internships will give you a leg up in your conservation career. 
GVI's internships build on your network and resume by giving you direct access to a remote, research-based industry and close-knit network of conservationists – with field-specific training delivered by experienced professionals.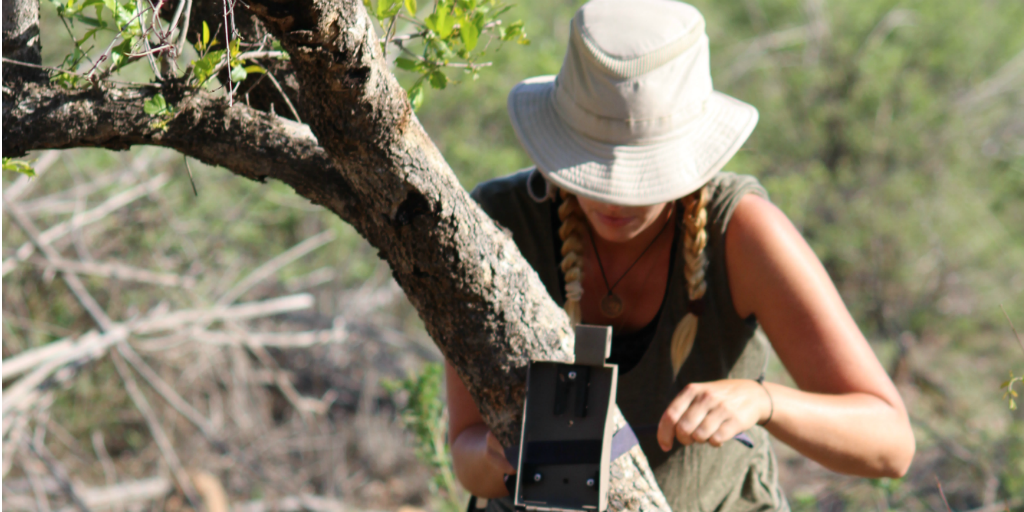 You'll receive dedicated mentorship from one of our highly skilled staff members, with weekly one-on-one sessions to support your professional development, and a recommendation on completion of your internship. 
For budding conservationists, the training and guidance of a wildlife internship can have a positive impact on your job prospects in the field. 
Conservation internships in South Africa are ideal for wildlife enthusiasts, as the country is recognised as one of only 17 mega-biodiverse nations in the world. 
One example of a wildlife internship that can help you start a conservation career is GVI's Field Guides Association of Southern Africa (FGASA) Field Guiding and Conservation Careers internship in South Africa.
This 23-week program offers certified training. On completion of your course, you'll have the opportunity to take on a placement that will give you even more career exposure, allowing you to gain expertise in areas such as research or anti-poaching efforts. 
The combination of training and practical experience will ensure you have your foot in the door, stepping confidently onto the path of a career in conservation.
We understand that you may have questions about how COVID-19 will affect your booking and travel plans, so we put together some FAQs to explain the measures we have implemented to ensure your safety. You can read our most recent updates here.
Explore African wildlife conservation projects with GVI. Browse our range of internships and volunteer opportunities in Africa today.