Do you know how to scuba dive responsibly and make a positive impact? Use your scuba diving skills to contribute to marine conservation while also pursuing a PADI qualification with an organisation to assist you. 
Human presence underwater has an influence on marine ecosystems. For example, did you know that even the smallest kick of your fin can damage a coral reef? Among other functions,  coral reefs balance the strength of the waves and help to prevent natural disasters.
You can refine your scuba diving skills in a way that will conserve coral reefs and other ecosystems. You can contribute to marine conservation through responsible diving. 
The dos and don'ts of a responsible diver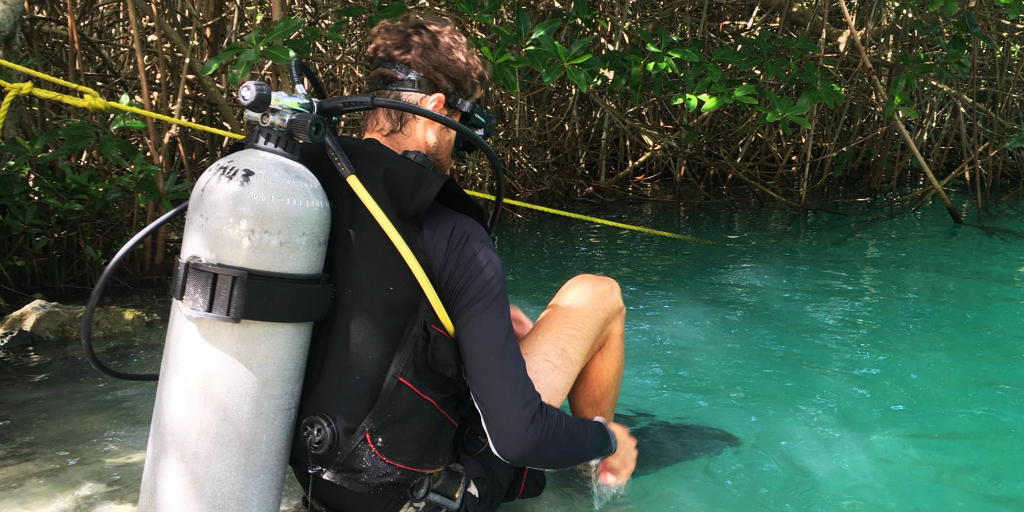 As a responsible diver, you will use the skills you have in a way that conserves the spots you visit. You can consult a general brochure of ethics about the things you should and shouldn't do. But here are a few top tips:
1) One of the ways you can avoid stumbling into a reef and breaking it is to manage your weight while you are diving. The weight of your equipment will help you to not float upward. If you're nicely balanced, it will also help you to not sink to the bottom. 
2) Don't feed the fish. Just like shark chumming is unethical because it makes sharks associate humans with food, feeding other fish can also have negative consequences. This confuses the fish, and if they get used to being fed by tourists, they can stop relying on their natural source of food. This means that they won't get the proper nutrients that they need and the food chain will be disturbed.
3) Be careful with your waste. Make sure you don't have any food wrappers, plastic or other waste that can escape into the water and pollute the ocean. You can instead take the opportunity to help preserve the ocean by collecting marine debris.
4) Protect the reef you are visiting. Coral reefs are the main scuba diving sites and this means they have a lot of visitors who have an impact on the reefs. You can be responsible with the impact you make. The first step is to educate yourself.
Why are coral reefs important?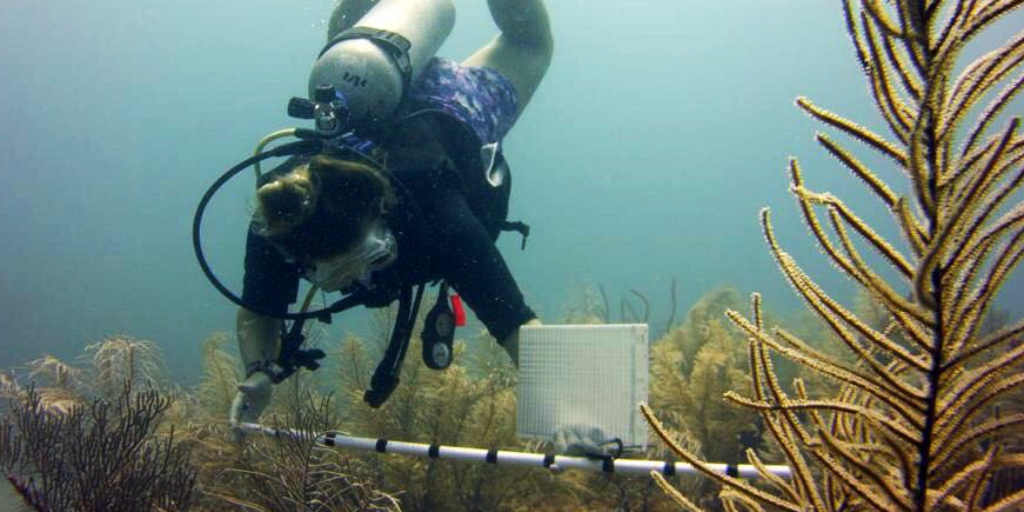 Coral reefs are like the natural conservationists of the ocean and here are some reasons why:
Coral reefs shelter all types of marine life, which adds to biodiversity in our oceans.

The shelter reefs provide also protects baby fish from predators so they can grow safely.

The algae that grows on the coral reefs provide food, and have important nutrients for our fish friends, essential for their survival.

Coral reefs are a valuable part of research as they provide information about the changes in the climate that cause natural disasters, and let us know how humans affect the situation.
How can I get involved?
You can take responsible diving to the next level by joining an organisation that is rooted in sustainable tourism. You can be part of a team of like-minded divers, become more trained with PADI and make a valuable contribution to research while diving.
1) Diving in Fiji with a supportive team of experts in Caqalai Island will allow you to contribute to research on coral reefs. You can also do a PADI diving course and earn a PADI Divemaster qualification.
2) Diving in Seychelles will allow you to contribute to coral reef recovery research and coral rehabilitation. Once again you can earn your PADI Advanced Open Water, and complete the PADI Coral Reef Research Diver Distinctive Speciality.
3) Diving in Mexico will allow you to contribute to the conservation of the ecosystem of the Mesoamerican Barrier Reef System. You can earn your PADI Advanced Open Water Diver and PADI Coral Reef Researcher Distinctive Speciality certification. Or you could join an advanced program and help with extensive surveys of the reef.
Oceans cover three-quarters of the earth's surface and play a huge factor in the livelihood of all life, even outside of the ocean. As someone who spends time in the ocean, why not use your professional skills and help us protect the oceans?
Dive with GVI in one of our marine conservation destinations to make an impact and learn the skills you will need as a professional scuba diver, the responsible way. 
Zaytoen Domingo is an intern at the GVI Writing Academy. The Writing Academy is a skills-development program that pairs development editors with budding travel writers. Learn more about the program here.