An internship can be the ideal next step once you've finished your studies, but how do you go about finding one overseas? Here's how you can apply for and reap the benefits of internships abroad.
An internship abroad will give you work experience and the chance to develop soft skills that can't be learned in a classroom. Adding an internship to your CV can make you stand out from other job applicants and boost your career.
However, if you're fresh out of your studies, finding an internship in another country can seem daunting. You might have to contend with different languages, visa requirements, and find your own accommodation. And that's once you've actually found an internship.
So, how do you go about finding an international internship? 
Search independently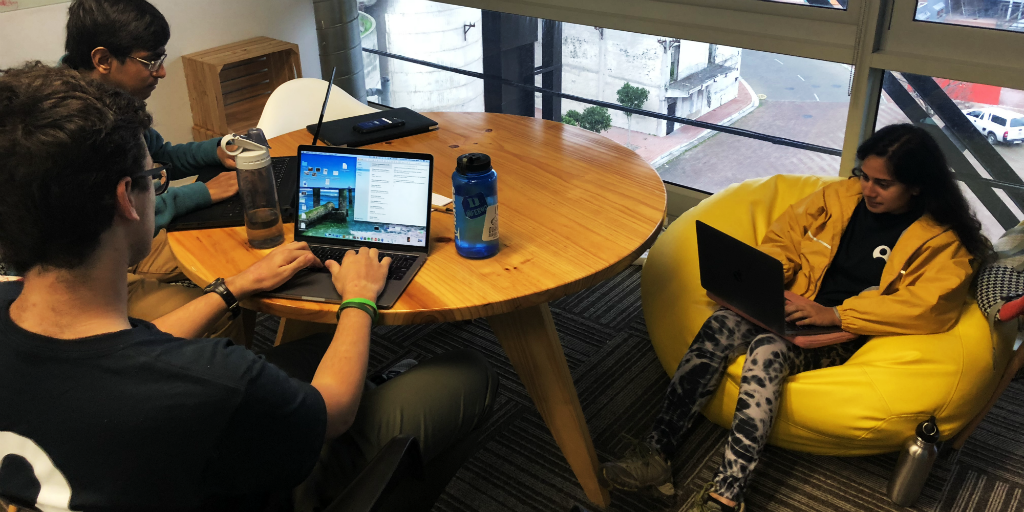 If you prefer to take the reins and search for an internship alone, start by making a shortlist of businesses you would like to work for in your desired destination.
The upside of searching independently is that you can approach your wishlist companies directly, and you have a chance of landing a paid internship.
However, you might spend a lot of time searching for and contacting people who do not reply. There is a lot of legwork involved in finding an internship independently.
You'll also be responsible for your own travel and living arrangements, which can be overwhelming if this is your first solo foray overseas. 
Go through your university
Most universities can assist you with finding undergraduate internships, helping you to select an option that will support your course of study. This is a great option over the summer while on a break from classes.
University advisors can generally point you in the right direction and give you guidance on the internship application process.
Approach your university advisors for advice on the best resources, insider contacts, and even other students who have completed an internship abroad and may be able to give advice. For example, the study abroad office will undoubtedly have great connections around the world.
Go with a program provider
One of the easiest, quickest, and most effective ways of finding an internship abroad is to go through a program provider. For instance, GVI offers a range of dedicated internships that cover various areas of expertise.
Another upside of internship programs is that they are specifically crafted to meet your educational and professional needs. For example, GVI is committed to improving your employability and providing you with comprehensive training and qualifications.
You'll have support from the get-go, meaning you'll have help with all of the finer details of interning abroad. This makes choosing internships in Africa, for example, much more accessible as you will have expert guidance for the entire experience.
Another perk of a GVI internship is that you'll be working towards positive change in the world. Your actions as an intern could contribute to gender equality or providing quality education for all.
The most important things to look for in an internship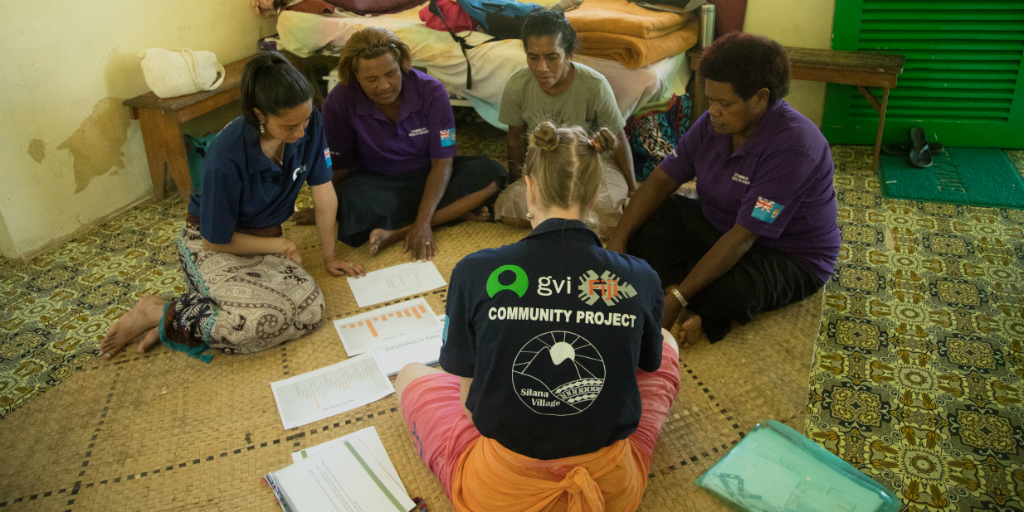 To make the most of your internship abroad, no matter which path you take to find one, make sure you consider several important factors.
For your international internship to be impactful, you'll need mentorship and support throughout the process. Going away with a professional recommendation is one of the key benefits of internships, so a dedicated mentor is a valuable asset.
Field-specific training and networking opportunities within your chosen industry are also vital for laying a solid groundwork for your career. 
Carefully select an internship which ticks all of these boxes.
What kinds of internships abroad can you do?
Internships are an effective way of adding experience to your CV, so you want to consider what your long-term goals are before deciding on an internship option.
Narrowing down the focus of your internship can help you identify the best opportunities for you.
You may want to choose an internship that will allow you to put what you learned during your studies into practical use, or potentially explore a new focus.
GVI offers a range of internship abroad programs, so you can tailor your choice to your specific interests and career goals.
Wildlife internships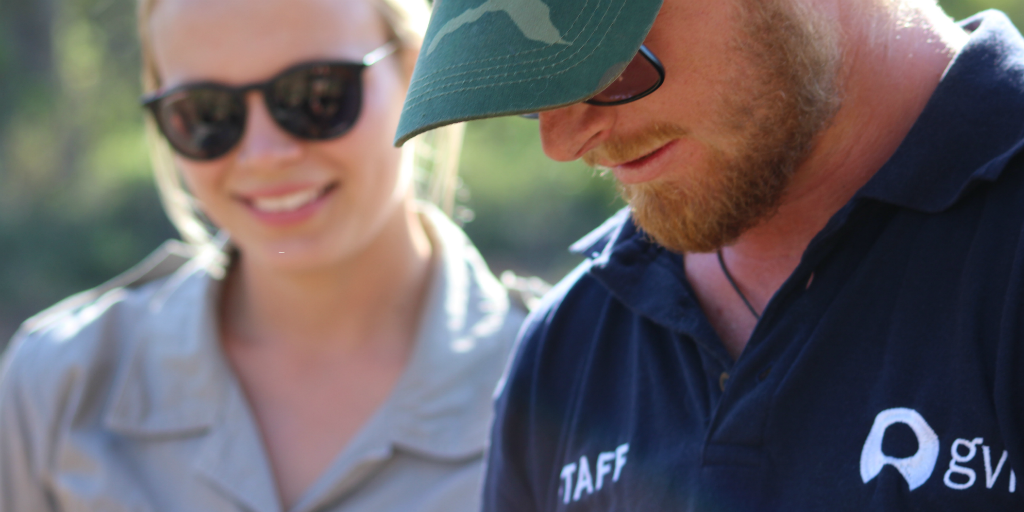 A wildlife conservation internship can support your professional development in this field through hands-on experience. As well as learning more about conservation practices and getting a foot in the door of a competitive industry, these internships offer unique wildlife experiences.
Marine conservation internships
Environmental internships can empower you to tackle issues such as ocean plastic pollution, coral bleaching, and threats to endangered species such as sea turtles.
Marine conservation internships can set you up for a career in marine biology, conservation, or even diving, with opportunities to gain professional PADI qualifications.
Teaching internships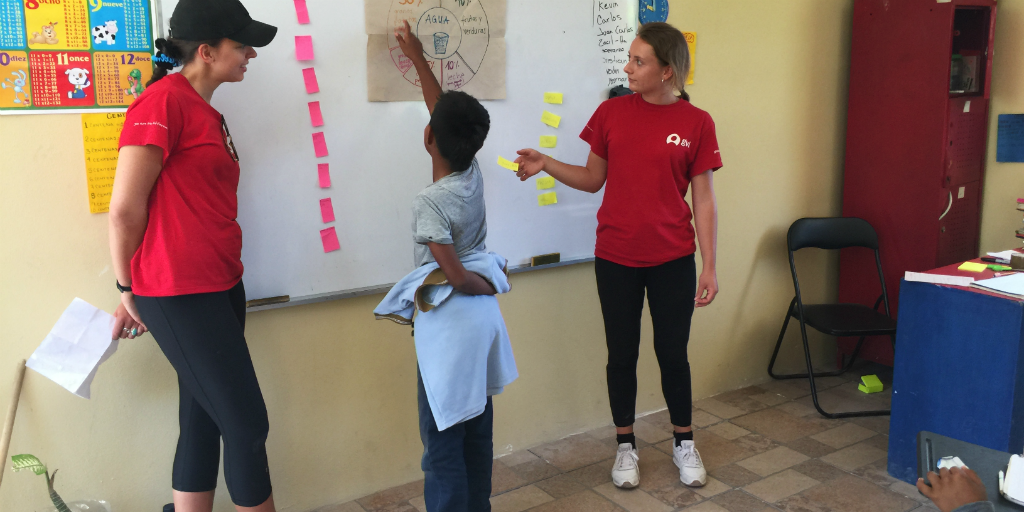 If you're interested in a career in education, teaching internships abroad can give you a taste of what it's like to plan and guide lessons.
You can gain classroom experience while supporting communities with fewer resources. You can help to teach in schools that might be overcrowded and understaffed, so you'll be able to learn adaptability and communication skills to handle a range of situations.
Community development internships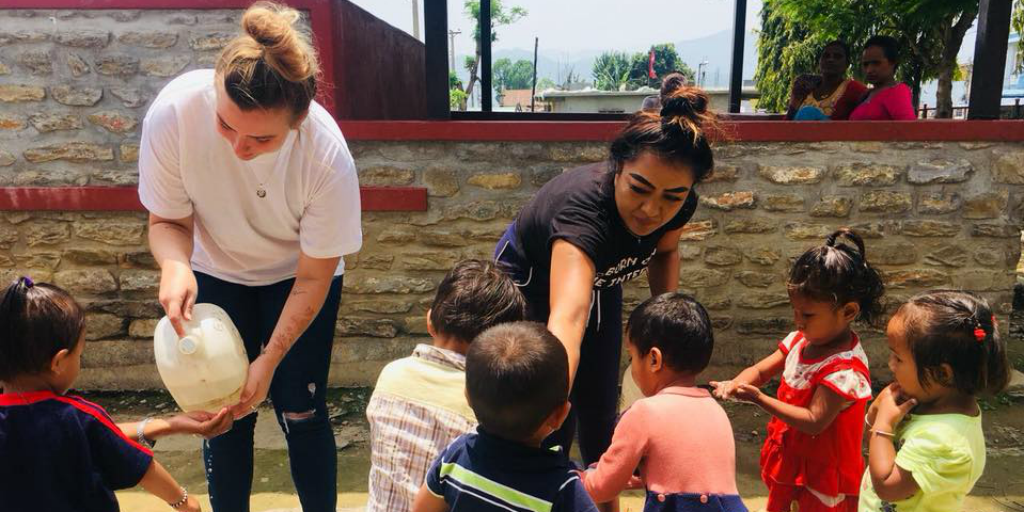 Whether focusing on public health, more accessible education, women's empowerment, or sustainable environmental practices, you can gain deep insights and a range of skills from community development internships.
For example, you could take part in an internship in Thailand, improving public health by first working to understand health issues on both a global and local level.
Business and micro-enterprise internships
Business internships are an excellent opportunity to develop your leadership skills and professional growth. You can get involved in running workshops and training initiatives, as well as helping to mentor small business owners.
Construction internships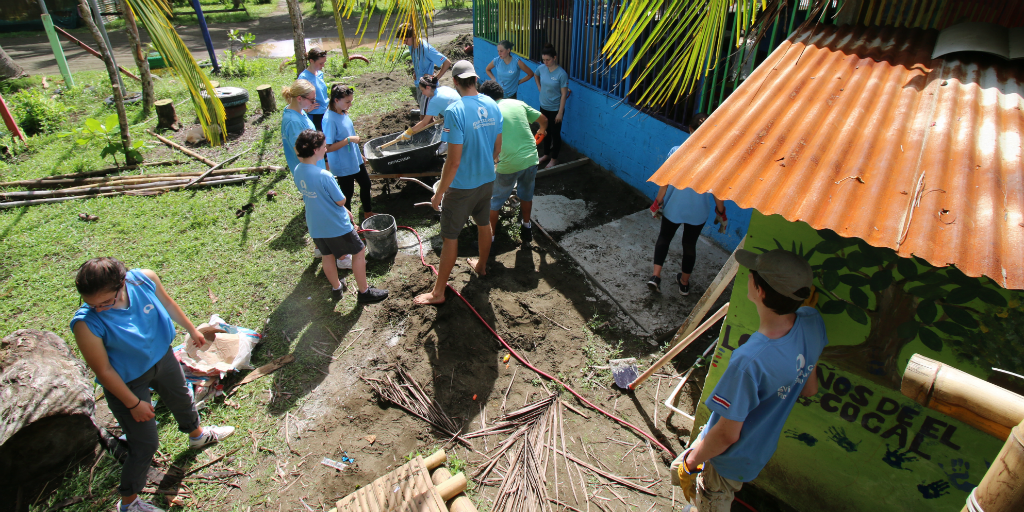 Take on an active internship and lend a hand with renovating educational facilities, or assist with locally-run community construction projects. 
At the core of these projects are typically principles such as improved sanitation and sustainable living, so these hands-on internships have a holistic view of development.
Start planning your overseas internship adventure. Find out more about how to do an internship abroad and get in touch with us today.