Can you get to know Fiji on a more meaningful level than just any other tourist? Well, when you volunteer in Fiji, you'll have the chance to deepen your travel experience every day. Here's how. 
You can travel to Fiji and fill your days with beach bumming or guided tours. But, will these activities guarantee you the chance to engage with local people in a meaningful way and be immersed in Fijian culture? 
You can volunteer in Fiji, and have a more immersive travel experience. This is part and parcel of what your trip abroad is all about. 
But what exactly is a "more immersive experience"? Let's start our trip to Fiji by exploring what this term means. We'll then take a look at five activities that'll help you make the most of your Fiji travel experience.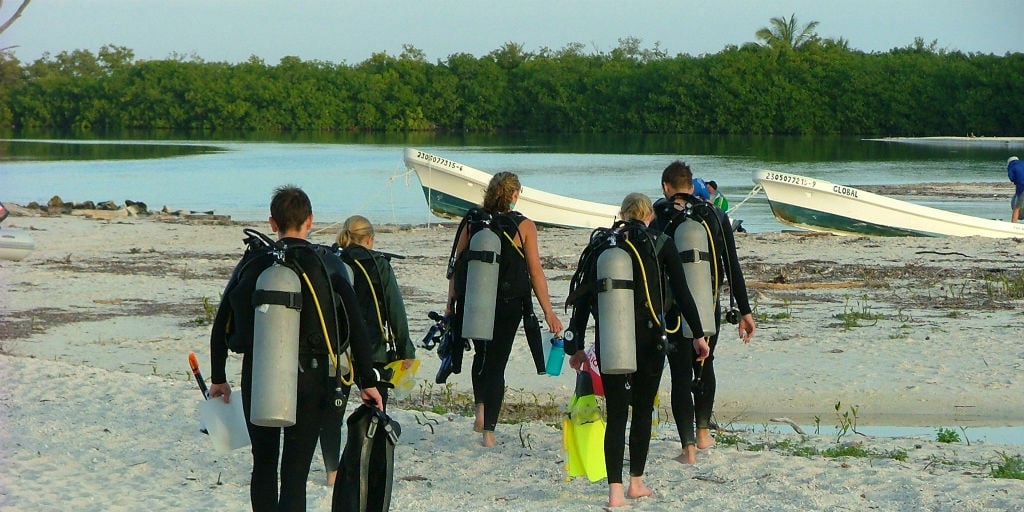 What is an immersive Fiji volunteer trip like?
A travel experience is about more than going from place to place taking pictures. 
To have the most meaningful time abroad, you'll want to get a real sense of what it's like living in another country, and gain an appreciation for the history and the culture that has shaped the region. 
And how you spend your time travelling can either have you living alongside local people, or becoming completely surrounded by their way of life. The latter is what's known as an immersive experience. 
When you volunteer in Fiji with GVI, your entire trip is set up for you to be drawn into local ways of living and engage with local people on an everyday basis. How exactly do our programs get this right? 
Well, here are a few key features of every Fiji volunteering experience that guarantee it. 
Living among local people
Accomodation that allows you to come home and relax without letting you forget that you're in another country is one way to ensure that you're surrounded by local cultures throughout your volunteering in Fiji experience. 
GVI offers accommodation situated within a local community and run by local GVI staff and community members.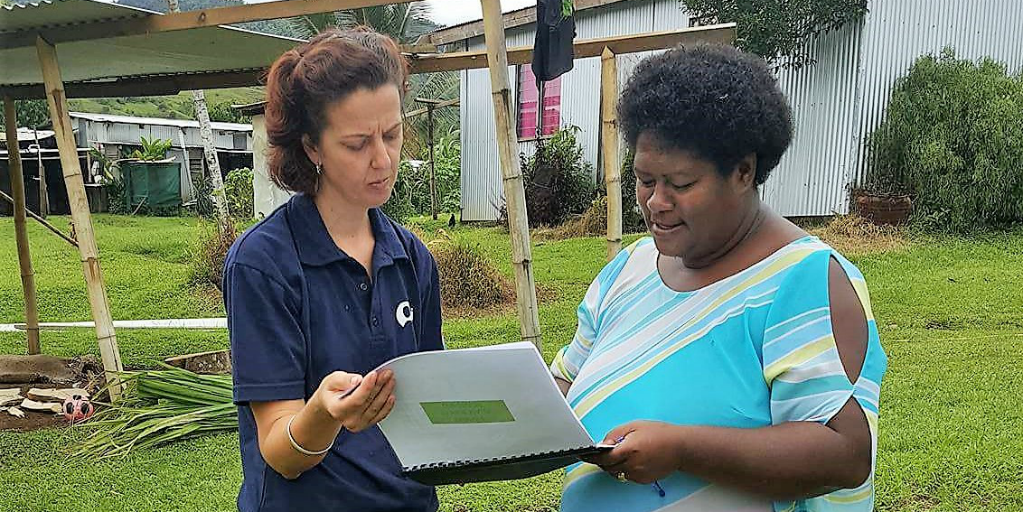 Because of this constant Fijian influence, what you eat, the facilities you use, and the interactions you have every day will broaden your understanding of the country – so imagine how much more you'll know about Fijian people by the time you leave! 
Collaborating with local organisations
Getting to know local people in a meaningful way takes more than just a jovial greeting or striking up one conversation on the street. 
By working with community members on every project you take part in, you'll deepen your understanding of the challenges local people face and how they're overcoming them.
Learning the local language
Fiji has three official languages: English, iTaukei and Hindi. While you work with local community and staff members, you're likely to pick up on the local lingo. 
You'll also get a better sense of the way words are expressed and how local language differs depending on who is being spoken to – because shooting the breeze with a buddy is different to gabbing with one's grandmother.
Having insight into the local language opens up so many new ways for you to engage with the community you're in. 
And, one of the best Fiji travel tips is to learn a few key phrases before you get to your destination so that you can start practising your small talk early on.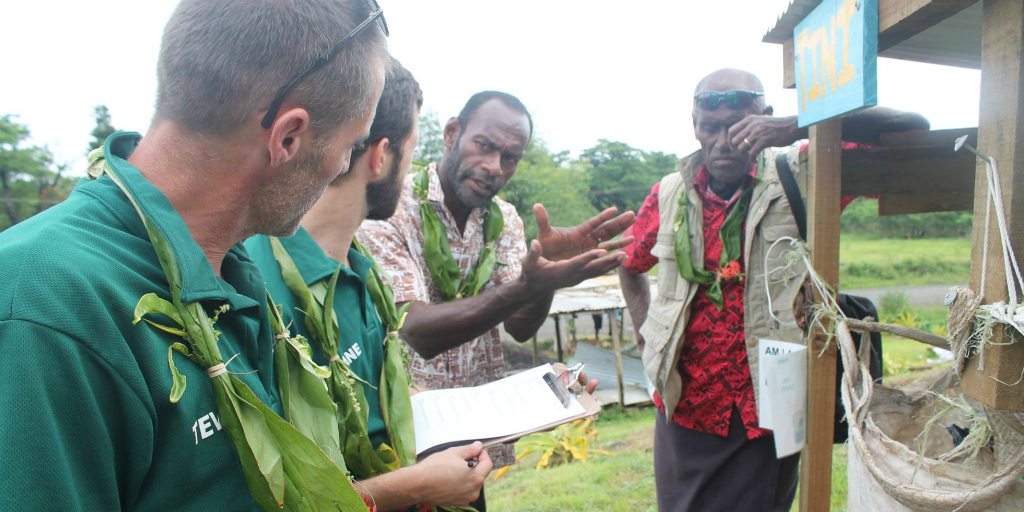 When you travel to Fiji to volunteer, you can be sure that these immersive opportunities will be part of your everyday activities, so you won't need to find ways to make them a reality.
And while you're not volunteering, Fiji sightseeing and adventure activities are around every corner for you to take advantage of. 
Going off base – on a solo mission or with new-found friends – means broadening both your knowledge of the country as well as how much of Fiji you'll be immersed in. 
Here are the top five things to do when you volunteer in Fiji that'll make your experience even more meaningful. 
Top five things to do when you volunteer in Fiji:
1) Trek through Colo-i-Suva Forest Park
As a volunteer in Fiji, you can set off to one of the archipelago's most sought-after wild spaces – Colo-i-Suva Forest Park.
Follow winding walkways that lead to rushing waterfalls, with an array of tropical bird calls echoing around you, while you hike your way through the tropical terrain.
This dense rainforest reserve covers 2,5 square kilometres of Fiji's Dawasamu district and is one of the best places to be surrounded by the sights and sounds of Fiji's wild spaces. 
And, beyond just taking in a Fijian environment, this park can add to your understanding of Fiji's culture by giving you a real-life glimpse into the type of terrain Fijian people have lived in for centuries. 
On a guided tour, you'll hear all about the history of Fiji's forest dwellers, and how plants, animals and people coexist in this island setting.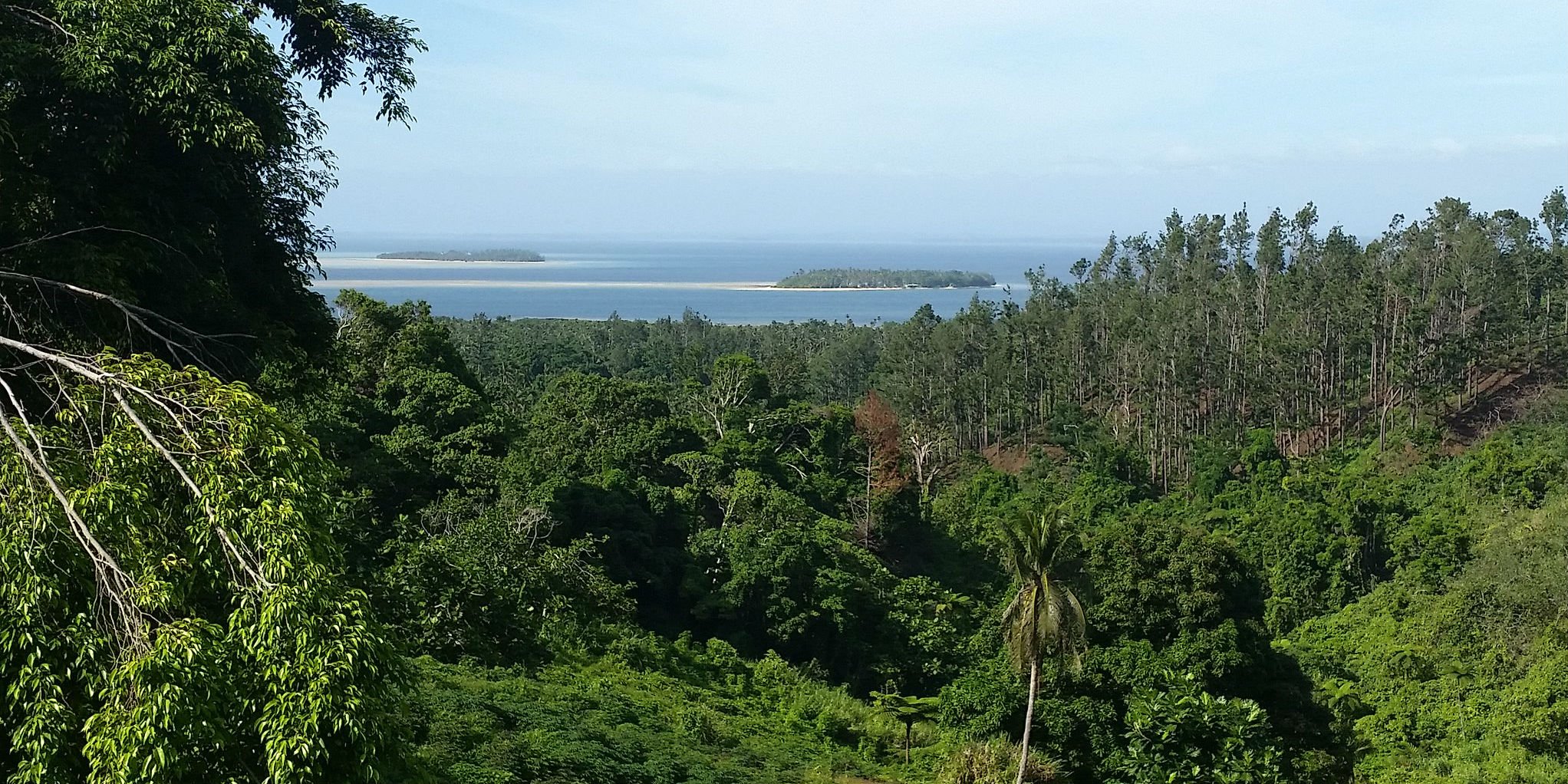 2) See all of Caqalai island in a day 
One of GVI's hubs is based on Caqalai Island, a landscape so small that you can walk the island's perimeter in about 15 minutes! 
Besides taking in panoramic sea views and getting your fill of the stress-relieving rustling along the island's palm-tree lined walkways, strolling the length of the island will add to your Fiji travel experience in other ways too.
As a Fiji volunteer involved in sustainable development projects, you'll get to grips with just how small important ecosystems can be.
And, this opportunity can deepen your grasp of how sustainable development happens in areas with limited resources, and add to your understanding of why island nations are more vulnerable to the effects of climate change.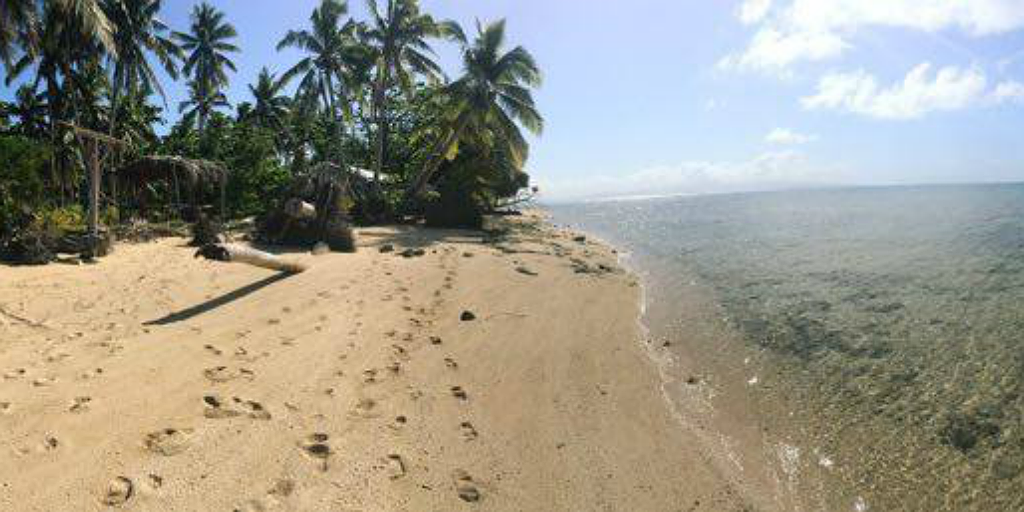 3) Swim alongside more than 10,000 kilometres of coral reef 
When it comes to what to see in Fiji, no trip to this archipelago is complete without dipping into the waters of a Fiji beach. 
Of course, with more than 1,000 kilometres of coastline, it isn't hard to find a beach fit for exploring when you travel to Fiji. You'll have your pick of secluded seaside locations and buzzing tourist hotspots no matter where your Fiji travel experience takes you. 
And as a volunteer in Fiji you can earn a Professional Association of Diving Instructors (PADI) certification too. You'll add to your diving skills while scuba diving off the coast and taking part in important marine conservation work that adds to the well-being of over 10,000 kilometres of coral reef.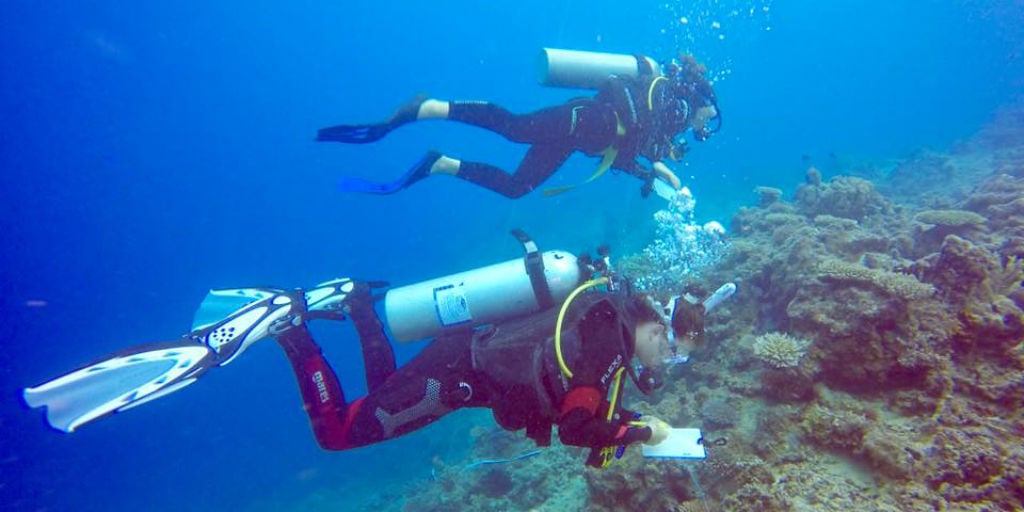 Similar to many other island nations, Fiji's reefs act as a habitat for thousands of species of marine animals like fish and crustaceans. 
They're also a key coastal feature that breaks up large waves before they reach the shore. In this way, coral reefs safeguard island nations from the damaging effects of ocean storms. 
4) Eat a home-cooked meal with local people
Of all the experiences you'll have when you travel to Fiji, having a meal with local people is one of the best ways to learn about Fijian culture and the people who call Fiji home. 
Because our hubs in Dawasamu and Caqalai are stationed in the midst of the local community, being invited to share a meal with a local family isn't such a stretch. 
Taking the opportunity to sit down to a meal with a local family means that you'll see Fijian cultures and traditions at play in a real-world context. 
This experience can have some vastly different benefits: you'll get to build on the way you engage with people from another culture while also gaining an appreciation for how similar people around the world can be.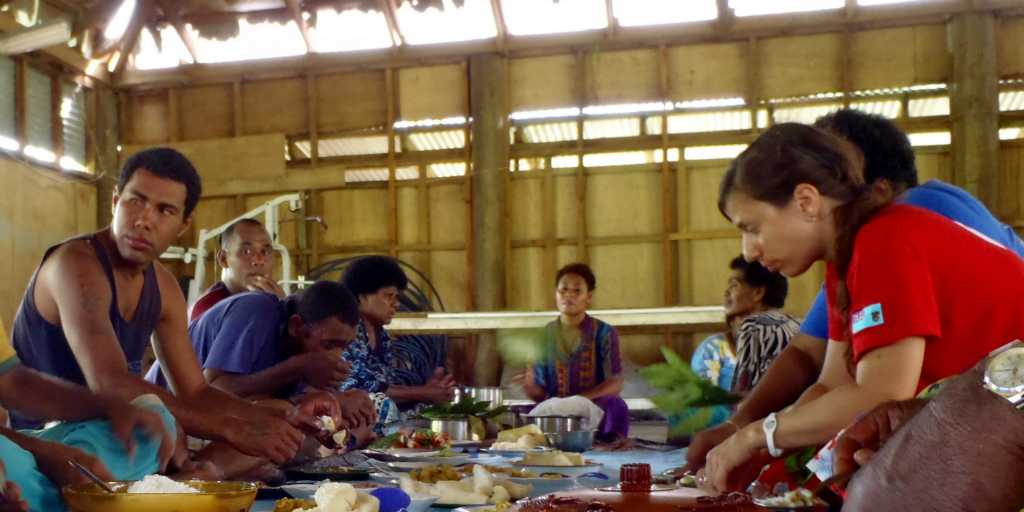 And your culinary education won't end there. 
Because GVI's local staff is made up of Fijian community members, some of the dishes you'll eat at your accommodation will be whipped up by a local cook too. So while volunteering in Fiji, you'll get a true taste for island flavours. 
5) Visit cultural hotspots 
A great way to get up to speed when you travel to Fiji is to visit its cultural centres, like the Suva Museum, the Fiji Cultural Village, the Levuka Museum or the Ba Civic Museum.
These establishments are where you'll learn about Fiji's most important historical events, get to see historic and cultural artefacts first-hand, and find out interesting facts about different Fji locations. 
This is a great way to round up your Fiji travel experience or start it off. What you learn at cultural centres along with your real-life volunteering experiences will make your trip abroad meaningful in ways you may never have imagined. 
Make the most of your opportunity to volunteer in Fiji

When you travel to Fiji, having a great experience is more about what you learn about yourself and others rather than checking off your list of what to see in Fiji.
But these top five things to do when you travel to Fiji will ensure that you don't miss out on having a meaningful experience while visiting any Fiji location.
As a Fiji volunteer, your trip abroad will be structured so that you have an abundance of opportunities to become immersed in culture, add to meaningful work abroad, and take in the islands of this archipelago in the South Pacific Ocean.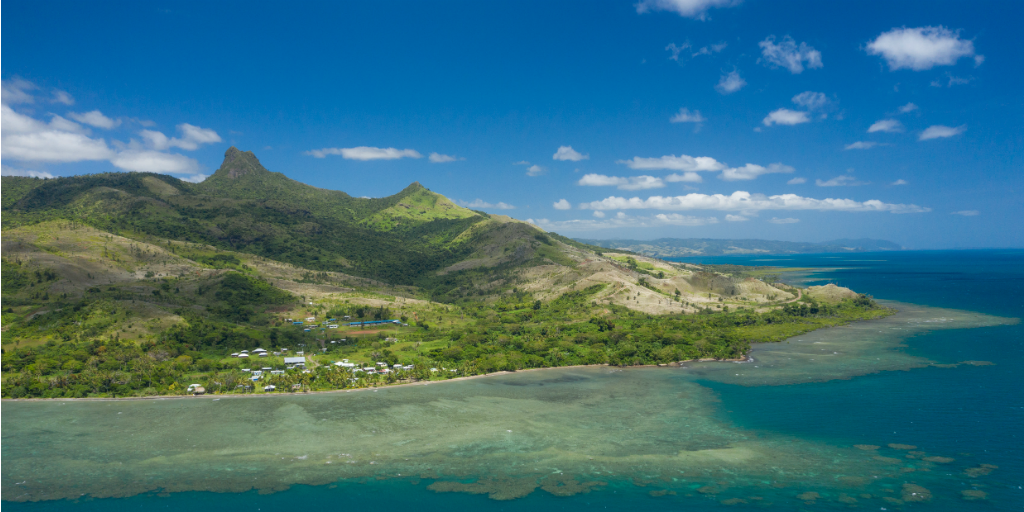 And every day that you work in the local community, you'll learn more about what the country's biggest attractions are according to local people. 
Find out more about GVI's island-style volunteer in Fiji programs and start broadening your worldview in a meaningful way.