GVI has a 3-month National Scholarship Program (NSP) that hires locals in the countries our projects are run. NSP's gain valuable experience and skills development while sharing and contributing important cultural perspectives, language and working with GVI to achieve our in-field objectives. The overall aim is for these NSP's to gain full-time employment with GVI or a related position. The Laos team has taken on several NSP's this summer and has expanded their program. Take a look at their latest Monthly Achievement report below!
Objectives:
To provide education, life-skills and vocational classes to the local community
Expand existing partnerships and develop and grow new ones
Improve students' English language ability
To provide access to computers and increase computer skills for students
Improving employment opportunities and socioeconomic status of community members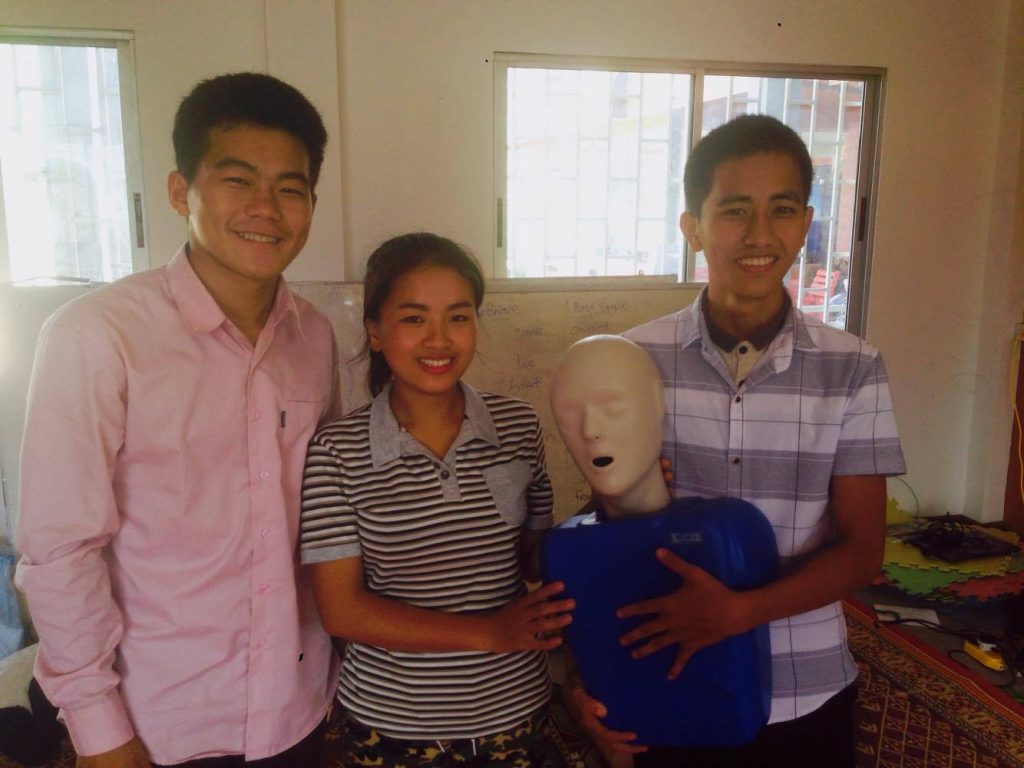 Last month GVI Laos had the opportunity to develop and expand our NSP program with three new Lao NSP's/interns. GVI Laos has worked with NSPs in the past as teacher's aids and translators in the classroom. However, this year we've reimagined our NSP program to include more intensive trainings and skills development, for their long term educational benefit and use outside the classroom, as well as increasing their leadership opportunities and responsibilities. The new NSPs/interns are involved in the lesson planning process and teach alongside GVI Laos volunteers and staff.
Six GVI Laos students attended pre-interview trainings, which included CV, interview, and cover letter writing workshops which were advised and led by committed staff and a dedicated volunteer. Students received a comprehensive overview of the different processes required to apply and interview for a job and had the opportunity to practice this through simulated activities. Of the six students, four were interviewed, two received positions as NSPs and a third received a position as an intern. This is the highest number of simultaneous NSPs/interns that GVI Laos has ever had!
Miss Nin, Mr. Khamsaeng and Mr. Somsue have been an incredible asset in the classroom and have helped us to manage our class load throughout times with low volunteer numbers. They've gone through our The GVI Laos Introduction to TEFL training, EFR training, computer skills training and have learned how to make their own resources for their classes. After only a few weeks of work, they have gained so much confidence with their lesson planning and in delivering lessons in the classroom. It has been inspiring to watch their progress and to see how they are excelling in their new roles while continuing to develop new skills.
GVI Laos hope to continue this more intensive NSP program in the future, giving students access to education and giving them an opportunity to build and develop their occupational skills.
Click here to learn more about GVI's National Scholarship Programs: https://www.globalgiving.org/projects/gvi-ct-national-scholarship-program/