Volunteering abroad is about exploring new challenges and experiences – including language learning. Trying out some local words and phrases could make all the difference to your volunteer experience.
"If you talk to a man in a language he understands, that goes to his head. If you talk to him in his own language, that goes to his heart," Nelson Mandela once said. Speaking another language is the key to unlocking meaningful experiences when you volunteer abroad.
Tripping over your own tongue as you stumble through local phrases can be intimidating. But stretch yourself and you'll be rewarded, not only with a new skill, but a more enriching volunteer experience.
Learning a local language will boost your volunteering experience
As a volunteer in a non-English speaking country, you have two options. You can either stay in a cozy English-speaking cocoon or step out of your comfort zone and learn key words and phrases of a local language. Choosing the second option will help you to shrug off the tourist label and become a more responsible traveler.
Speaking the local language will allow you to engage more in daily experiences. Going to the market to shop for fruit might be a simple activity, but armed with the local language it becomes a chance to chat with locals and see daily life unfold. Taking public transportation in another country is scary, but it's less intimidating when you know you can ask for help if you need it.
Sticking to the safe confines of English instantly sets you apart. Picking up the language of your host country is a simple gesture of respect. When you approach locals in their own language, they are more likely to respond openly to you. Part of this is because language and culture are so closely intertwined. In the Cambodian language Khmer, for example, greetings are important. Using a more respectful hello in Khmer for addressing elders will ensure you have a warmer reception.
Language barriers can restrict more than communication. You won't be privy to the subtler aspects of a culture and might miss out on small but meaningful encounters.
As a volunteer you will have the opportunity to work closely with local projects and partners. You will be better placed to make a difference and have a meaningful experience if you can engage with local communities in their own language.
Many volunteer programs have a teaching aspect, so taking on the role of language student as well is a great way to connect and deepen the cultural exchange.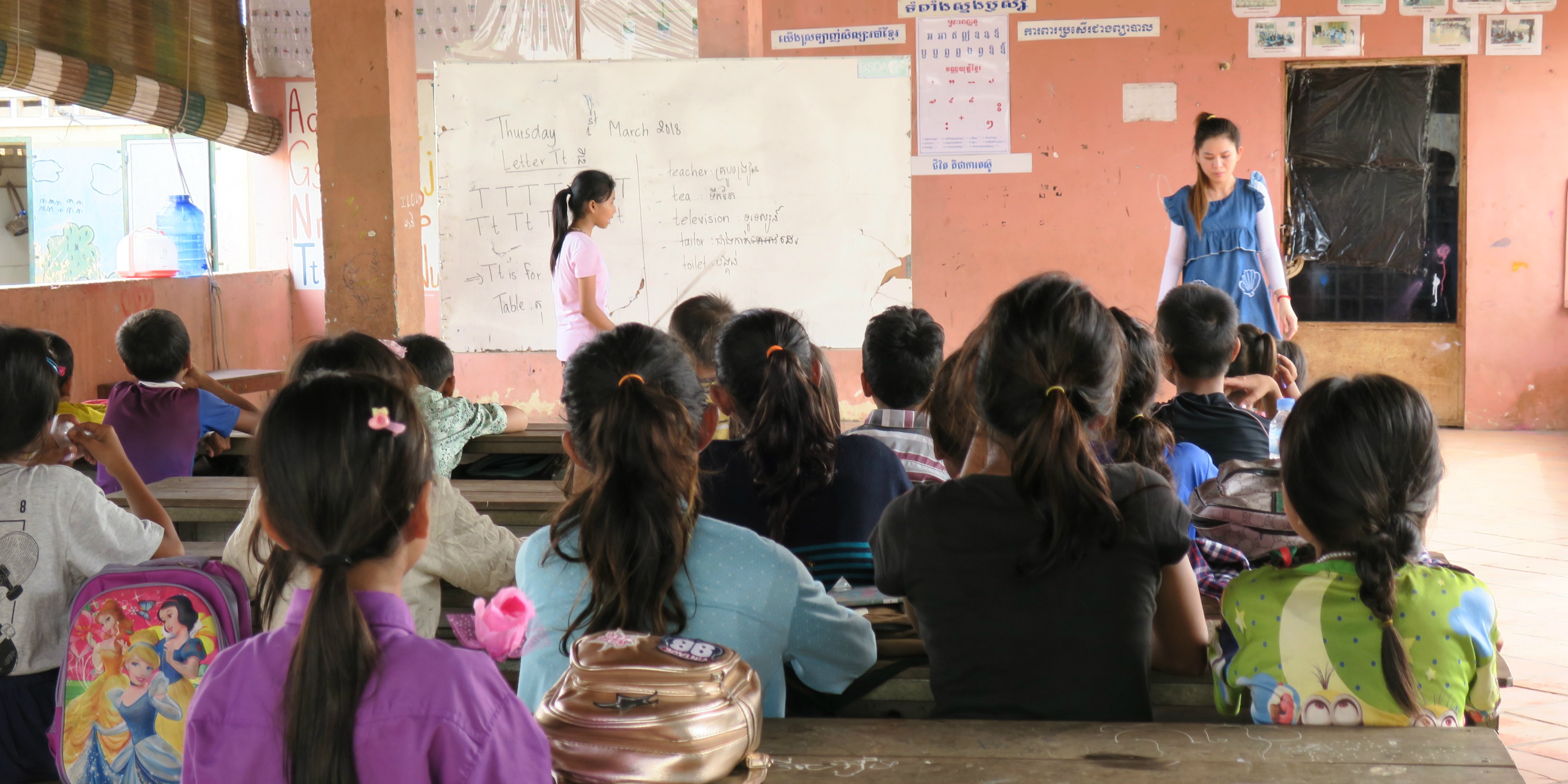 Why volunteering is the ideal way to learn a language
Studying a language while volunteering adds more dimensions to the learning process.
Volunteering is an opportunity to connect with people of different cultures. Sustainable volunteer programs emphasize cultural immersion and exchange. A local focus and collaborative approach puts communities at the center of projects.
For volunteers to contribute in a meaningful way, an open mind and a willingness to learn is necessary. This attitude will enable you to get involved in ethical development work, learn through cultural immersion, and master language skills all in one go.
Volunteering also provides a practical platform for learning a language. You'll be able to practice in real-world situations, rather than in stuffy classrooms. The beauty of language learning is that it is a practical skill. Anyone who has studied a foreign language before will probably tell you that the best way to improve is to dive right in. You'll be surprised how quickly your skills improve when you're fully immersed in the language and traditions of your host country.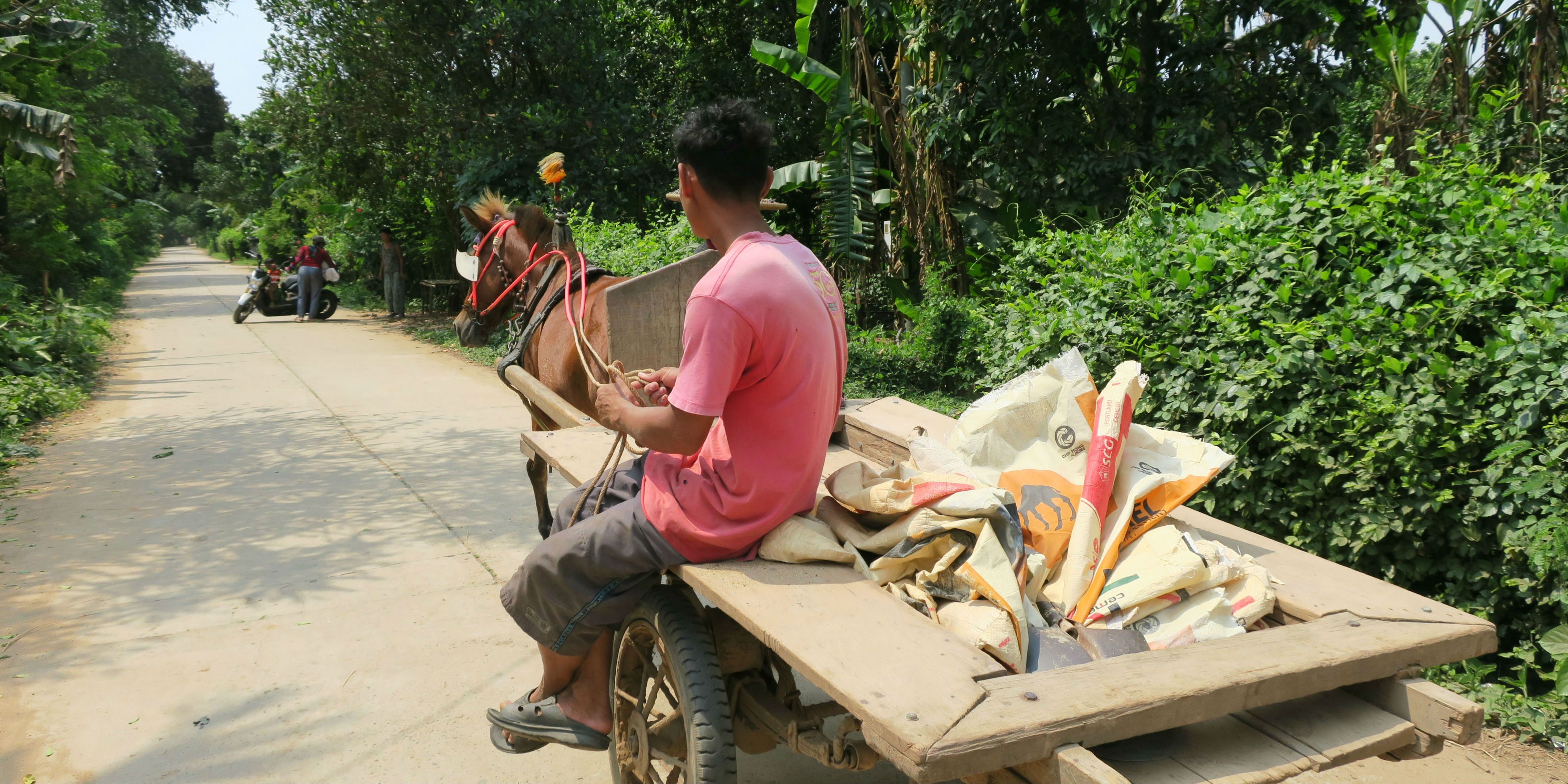 Case study: Volunteering in Cambodia with GVI
One example of a volunteer opportunity that will help you learn a new language is GVI's program in Cambodia. The projects on offer give you the chance to teach English abroad, take part in women's empowerment workshops, or give health demonstrations in the community. Working in social development, you'll be immersed in community life and have plenty of opportunities to make local friends.
The learning aspect of these volunteer projects flows two ways. As well as lending a hand in education in Cambodia, this is your chance to take a deep dive into Cambodian culture. Picking up Cambodian phrases will help you get the most out of your time as a volunteer.
The official language of Cambodia is Khmer. Learning the Khmer language can be challenging for English speakers. However, with a little practice you can master simple greetings and farewells – even a handful of words will make a difference.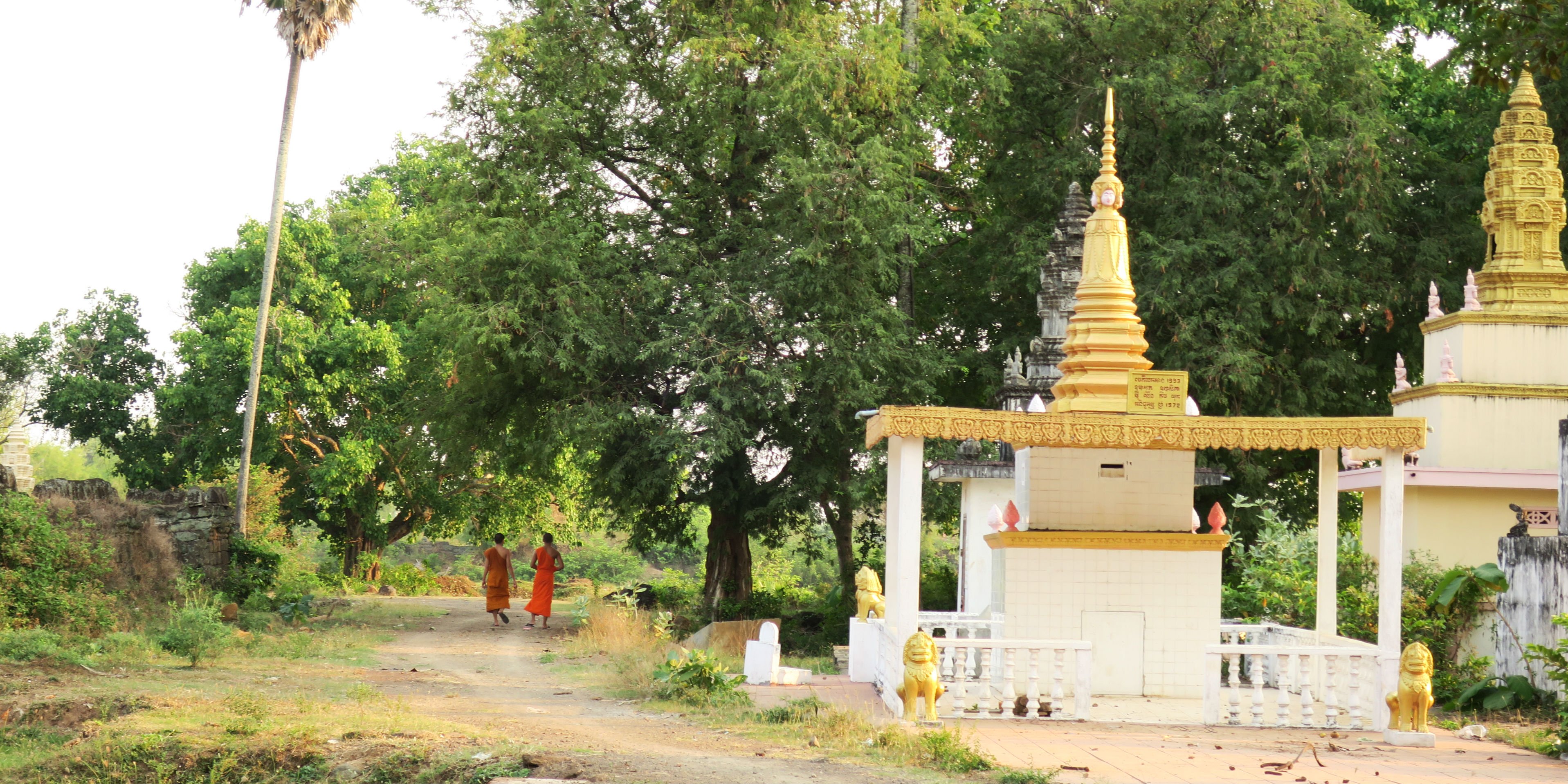 Some examples of common Khmer phrases are:
Chom Reap Sour (chom-reap-sore): A formal hello, used for elders or people of high social standing
Susadei (soos-a-day): An informal hello for friends or peers
Soksaby (soks-a-bye): This means both "how are you" and "I'm fine" at the same time
Chom Reap Lear (chom-reep-lear): A formal and respectful goodbye
Lee hi (lee-hi): An informal goodbye that you'll hear used more often
Arkun (Ar-koon): Thank you
Bah (bah): Yes (for male speakers)
Jah (chaa): Yes (for female speakers)
Ot Teh (ot-tei): No
When you travel to Cambodia you'll use these Khmer phrases every day, both on-site at your project and while exploring further afield. During your time in the country, these words will help you engage with local communities and give you a better understanding of your surrounds.
Let your passion for making a difference and learning new cultures and languages carry you to Cambodia or beyond. Find out more about volunteering in Cambodia or browse our other award-winning volunteer programs today.