If you are interested in going on outdoor adventures and having a positive impact with a Costa Rican community, volunteering in Quepos is perfect for you. 
As a volunteer, there is no limit to activities you can do in between working to support local communities. Whether it's getting to know the locals, eating ceviche or tamales, or enjoying open air activities, boredom in Quepos is not an option.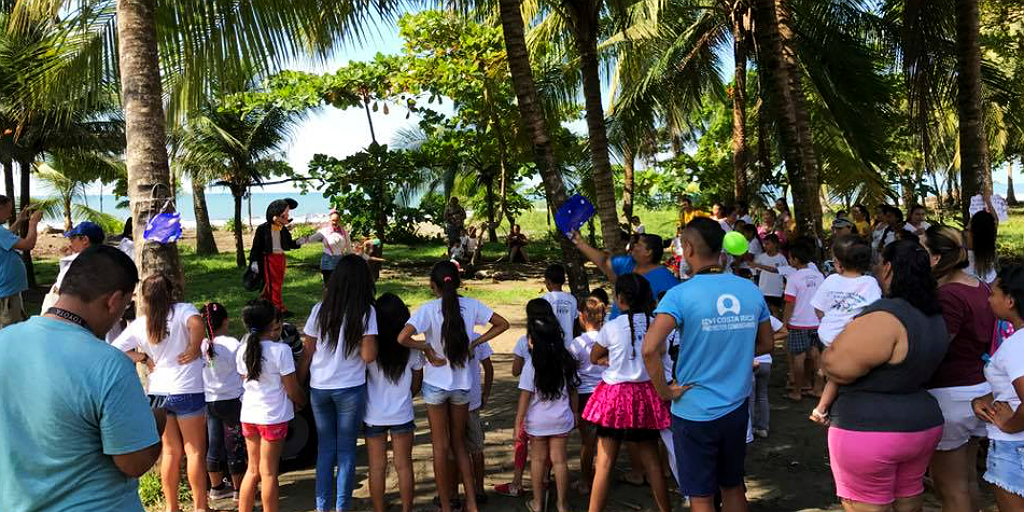 We have two bases in Costa Rica, Quepos and Jalova. We're going to focus on Quepos, but take a look at the Jalova base if your interests are geared towards wildlife conservation. 
Enjoy the variety of things to do in Quepos, Costa Rica

Costa Rica is known for its beaches, national parks, natural reserves, and the flora and fauna that add value to the vivid landscapes.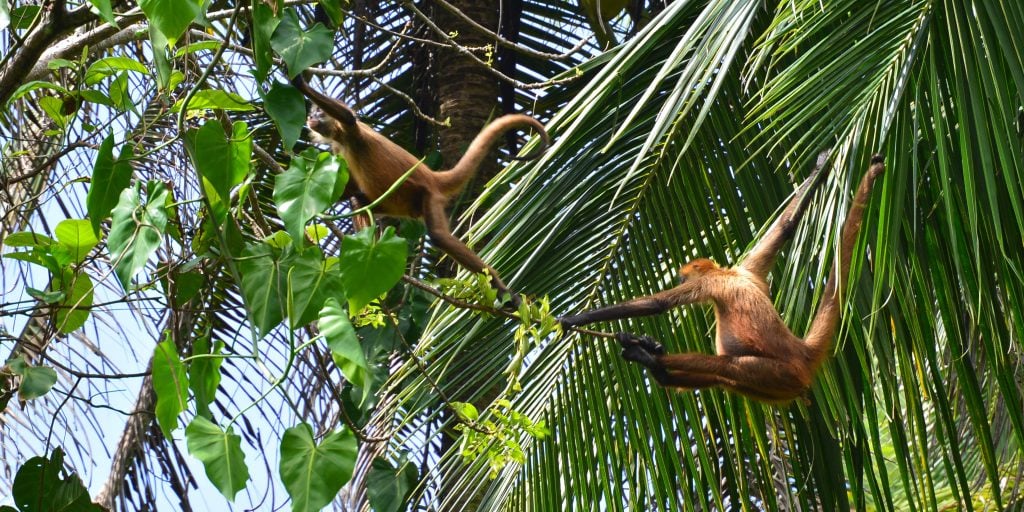 The wildlife of Costa Rica is truly remarkable. Just outside of Quepos, at Manuel Antonio National Park, you can encounter a variety of monkeys swinging from tree to tree, and sloths sleeping in their tree homes. 
If you look up, you can spot some of the hundreds of bird species that thrive in the park.
At Espadilla Sur Beach and Manuel Antonio Beach, which are both in the park, you can swim, relax on the sand, or even take surf lessons. While snorkeling in the ocean, you may encounter sea turtles, brightly coloured corals, and eels.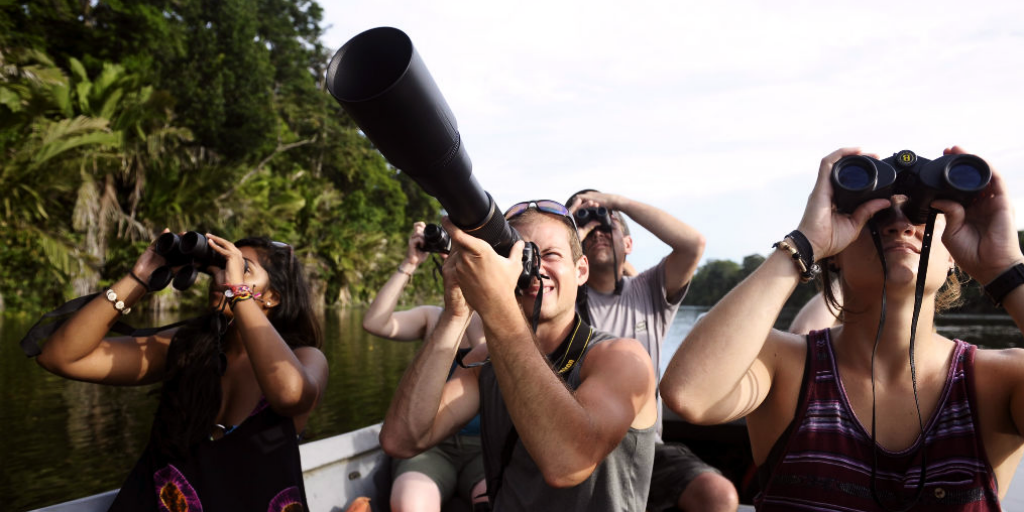 At other nearby attractions, you will be able to take hikes, go zip lining and river rafting. 
You could also visit the Eco Termales hot springs (which is roughly one and a half hours away by car). These look amazing in postcards, but will truly blow your mind in person. 
You'll have to set aside a full day to visit Poás Volcano, located in Poás Volcano National Park, for volcano viewing, but it's worth it. There are trails you can hike in and, if you're lucky, you can even spot the magnificent quetzal, which was sacred in the Aztec culture.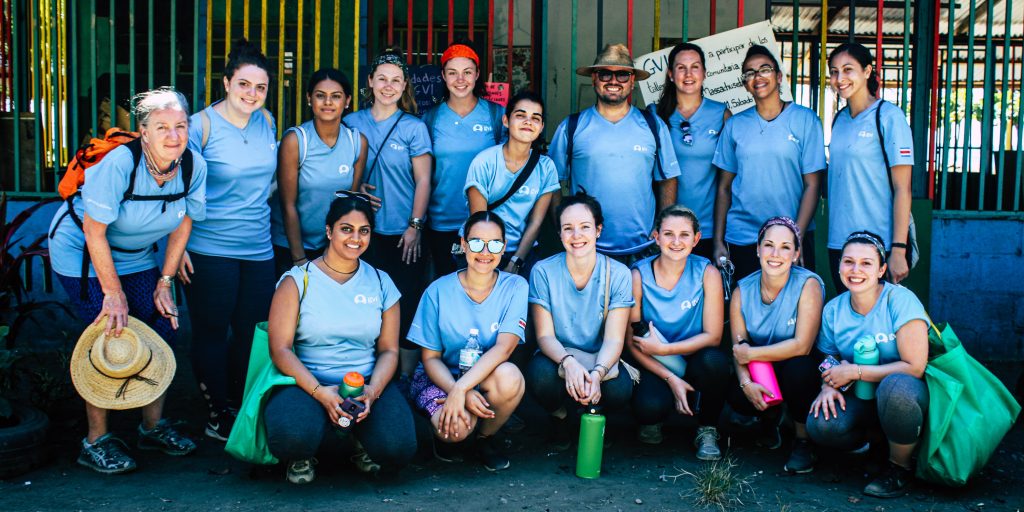 And remember, your fellow volunteers will make for great companions on your travels! 
Join one of our many volunteer opportunities in Costa Rica
We know that all volunteers are different and have varied ideas and motivations to volunteer. But with so many different GVI programs in Costa Rica, it'll be easy to find something you're passionate about.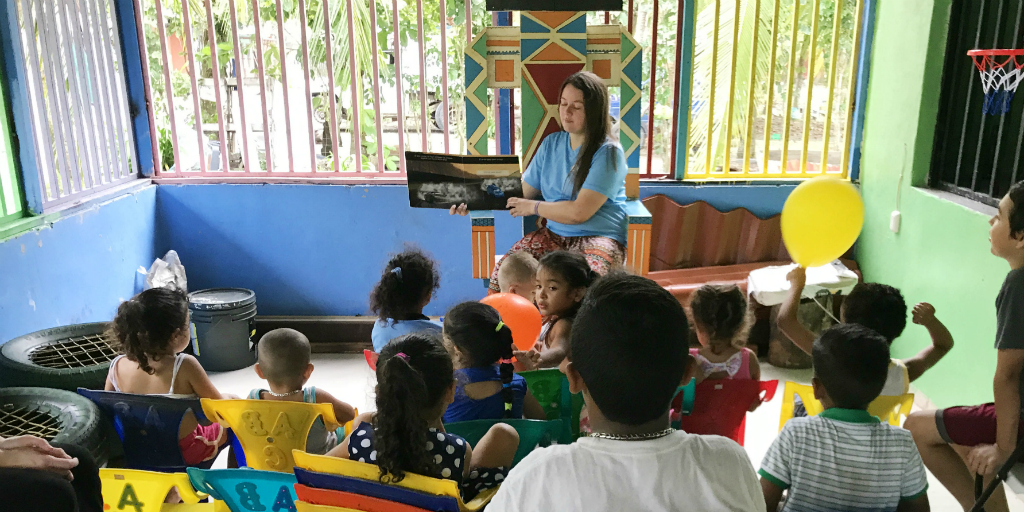 Whether you're interested in doing rainforest exploration, teaching English to children, or assisting local women in empowering themselves, programs focus on long-term impact and making a contribution to Costa Rican communities. 
While volunteering in Costa Rica, you'll also have the opportunity to learn Spanish and immerse yourself fully in the culture. By speaking the local language, participants can engage more meaningfully with the community.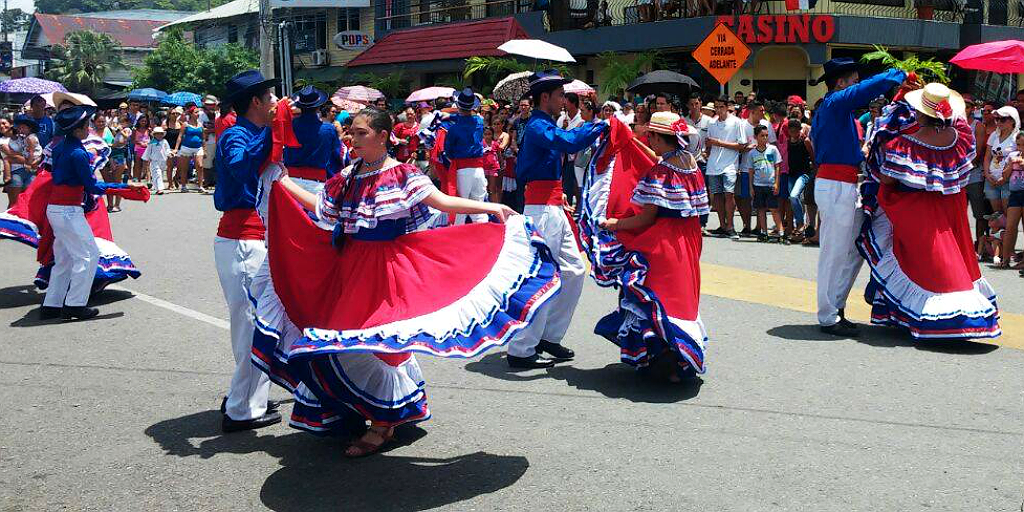 No matter which program you sign up for, we're sure you will be captivated by the impactful volunteer programs in Quepos and the lovely people you will meet during your stay. 
Explore the varied programs for volunteering in Quepos. 
Daniela Boullosa is an intern at the GVI Writing Academy. The Writing Academy is a skills-development program that pairs development editors with budding travel writers. Learn more about the program here.