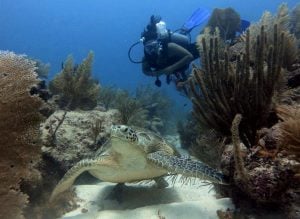 2020 a difficult year for the volunteering industry.
It's been a difficult year for many people around the world, it has been difficult for us too, our GVI projects in Puerto Morelos both Marine Conservation and Community Development were placed on an hibernation period, during these difficult times, from March to December 2020, GVI field staff has continue supporting to our local partners as much as possible considering the circumstances.
We kept our support to local partners and community members.
We keep supporting our partners and the community by funding the Internet service for the camera system at the base in Puerto Morelos, holding meetings with partners, participating in under water and beach cleanups, keeping our legal and fiscal responsibilities in country, taking part in GVI online courses, joining local events to keep presence, getting trained and training others, helping with the maintenance of base facilities and discussing ideas and plans to reopen.
During more than 15 Years, the Marine Conservation projects have helped many local and international organizations in Mexico, to preserve, restore and to knowledge part of the Mesoamerican Barrier Reef, the second largest in the world. During over 7 years, the Community Development projects have sustained non-stop support to local partners that provide education and safe environments for children and community alike.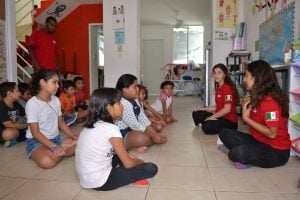 We are almost there!
It has been a long journey, and gladly we survived these difficult times as a strong family like organization, we are getting ready to reopen. During the last week we have started a resurrection plan to reopen our projects in Puerto Morelos on June 23rd and we are grateful for the support of thousands of volunteers that have booked with us during GVI lifetime, we are grateful to those volunteers that are booking now to join our projects in 2021, thanks to all of you we will continue making a difference.
We, the GVI staff, are happy to receive you in Mexico and to take you to an adventure that will create awareness on global issues, it will make a difference in community and environment, and we will share with you our passion to see a better world.
Health & Safety. 
We take seriously your health and safety, protocols are in place for the protection of all of us while you can focus on diving surrounded by the biodiversity of our reefs or inspiring a child's by sharing your experiences and knowledge.
We, the GVI Team, will be happy to see you again.