When it comes to making an impact, the peaks of the Annapurna mountains are the limit. Aim high and choose a volunteer and trekking adventure in Nepal. 
Nepal is a country of vivid images. From strings of fluttering prayer flags to the pristine, snowy peaks of the world's highest mountains, everything you see here will be etched in your memory long after you've returned home. 
However, Nepal is more than just pretty landscapes. To learn more about this country and truly experience the local cultures and endless adventure it has to offer, you should consider a volunteering and trekking trip. 
Whether completing the mighty Annapurna trek in Nepal or learning more about the customs of your host family in Pokhara, volunteering and trekking both add value to your experience in this Himalayan nation.
You'll get to do both on GVI's programs in Nepal. Here's why you should consider signing up. 
1) The after-effects of the 2015 earthquake are still felt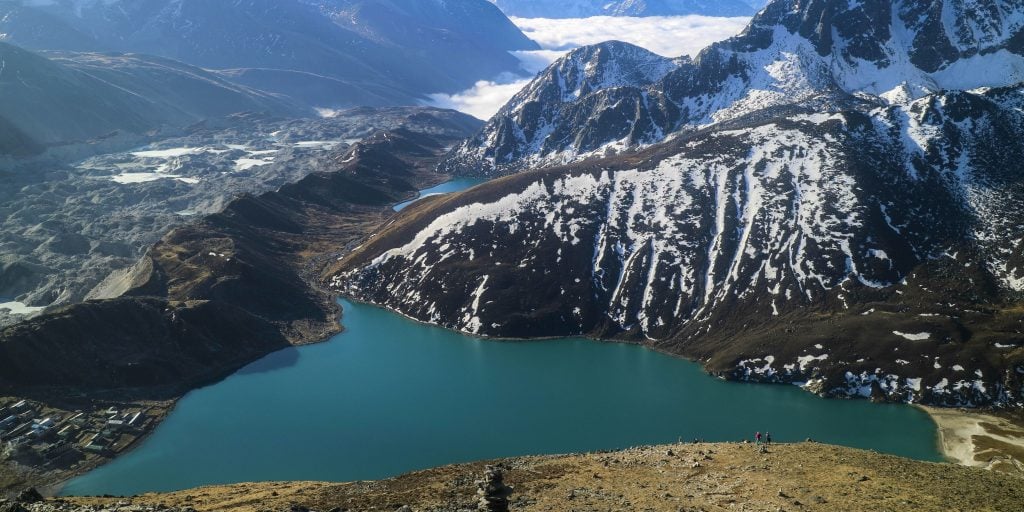 Adding a volunteer element to your trekking journey gives you a chance to make a contribution to the local community. Volunteers can lend a hand in areas that are still recovering from the 2015 earthquake. 
In April 2015, the earthquake struck Nepal and killed 9,000 people, leaving hundreds of thousands more injured or without homes. 
World media has long since moved on from this natural disaster, but affected communities still need support. 
In the immediate aftermath of the earthquake, GVI's projects focused on providing disaster relief in the most affected areas, delivering supplies and care packages.
Today, our volunteer projects still seek to support communities in Pokhara as they rebuild in the wake of the earthquake. During your visit to Nepal, you can help to support vulnerable people through projects aimed at increasing educational capacity, general access to public health, or renovating and improving educational facilities. 
2) You'll experience the country in a more meaningful way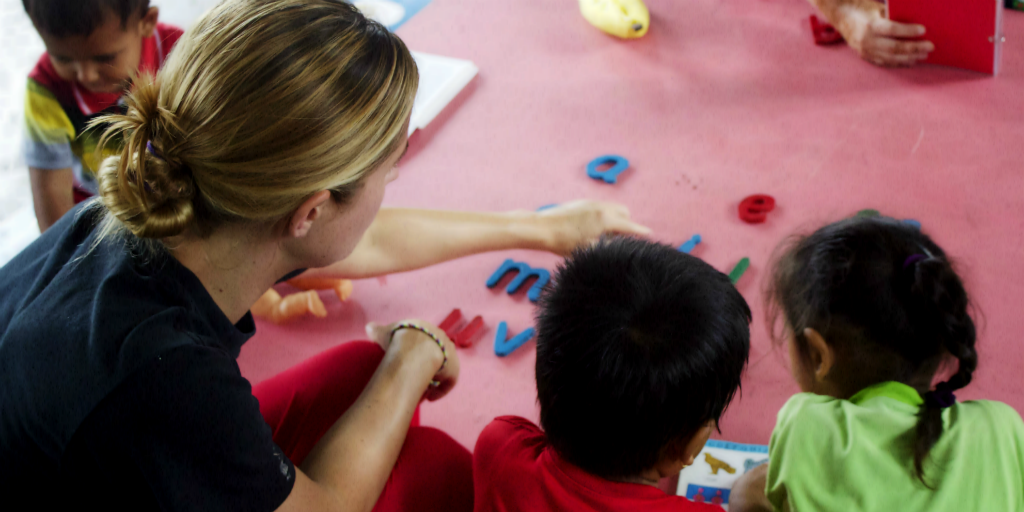 By choosing to volunteer and trek, you'll have a chance to learn more about life in Nepal and develop a deeper understanding of the country. 
Curious travellers can experience Nepali cuisine, visit a wealth of temples, and observe the way traditions still play a role in everyday life. 
You can learn about the challenges faced by local communities and work to make an impact by taking part in community-led programs. This might include supporting women's economic empowerment in Nepal. You can also choose to volunteer with children in Nepal, or contribute to public health projects. 
GVI's programs also give you the opportunity to take part in activities such as Nepali language lessons or cooking classes, where you will support local entrepreneurs while learning more about your host nation. 
3) You can explore the world's highest mountains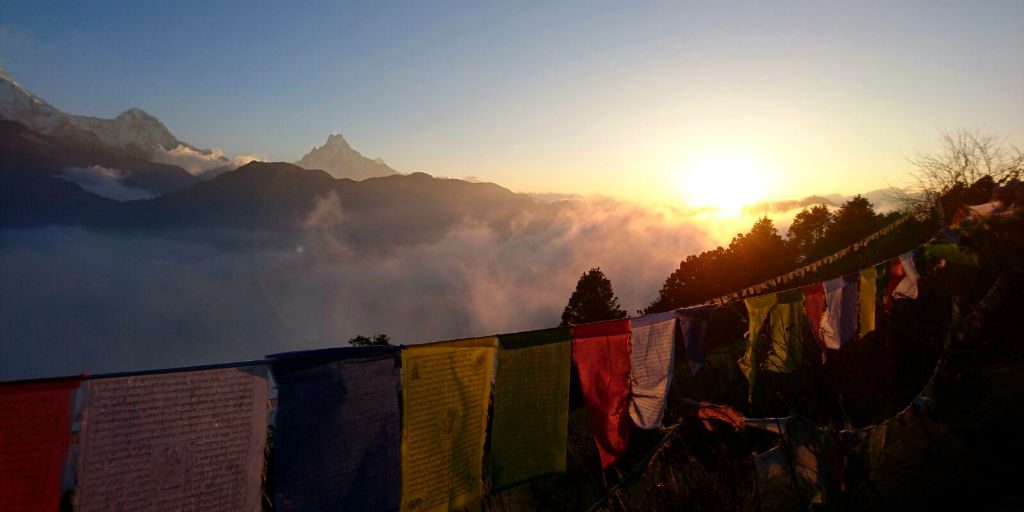 Nepal's stretch of the Himalayas is nirvana for mountain lovers. Exploring on foot is the best way to absorb the country's sights. 
Trekking trails are surprisingly accessible. You can trek for weeks through the vast and striking mountainous landscapes, with the cosy warmth of a local tea house ready to embrace you at the end of each day. 
The Annapurna Circuit trek seems almost custom-made for adventure addicts. The 230-kilometre trail takes roughly three weeks to walk, leading you through some of Nepal's most beautiful terrain. The circuit gives you views of the Annapurna I and Dhaulagiri mountains, two of the ten highest peaks in the world. 
The Annapurna Sanctuary Trek, also known as the Annapurna Base Camp trek, is the shortest of Nepal's major treks. Covering both bamboo forests and sheer gorges, this trail will give you views of the mountainous glacial basin of the Annapurna Sanctuary. 
You'll climb to over 4,000 metres above sea level, and have the opportunity to learn about a number of different groups as you pass through Gurung, Thakali, and Manangba communities. 
4) You can trek to the legendary Everest Base Camp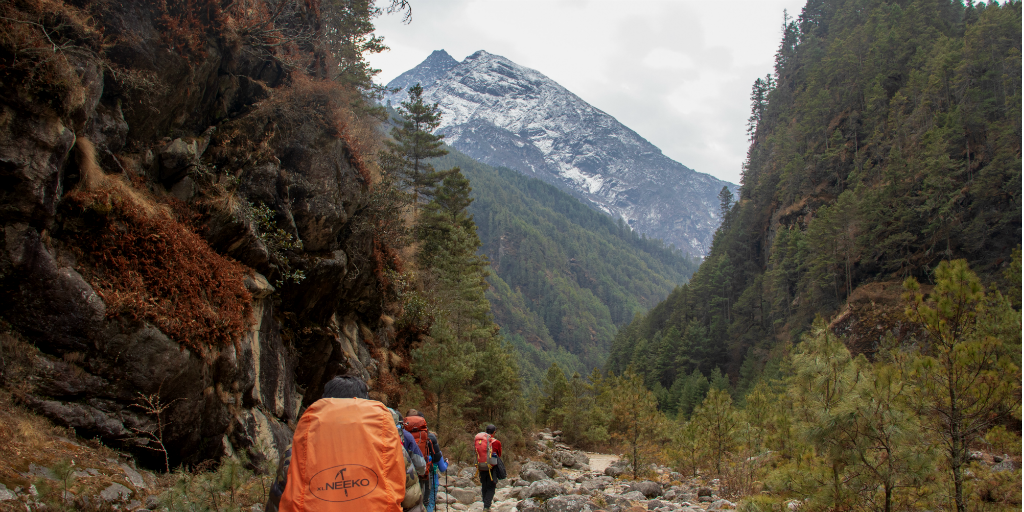 Follow in the footsteps of some of the world's greatest mountaineers when you complete Nepal's Everest base camp trek. This is undoubtedly one of the best treks in Nepal. 
Ticking off this mighty bucket list item is all the motivation you need to embark on a volunteering and trekking trip in Nepal. 
Reaching an altitude of 5,380 metres, this trek is a challenging and incredibly rewarding adventure.
The trek usually takes around 14 days. You'll ascend at a slow pace to allow yourself time to acclimatise to the altitude, so you generally won't need to walk for more than five hours a day. 
The trail passes through rhododendron and magnolia forests, before climbing to a frozen wilderness where stone houses sit next to iced-over lakes. 
You'll be trekking through traditional mountain villages where the majority of people follow a Tibetan Buddhist way of life. Holy Buddhist monasteries are part of the landscape of the trek. 
GVI's carefully crafted itinerary ensures you'll be in safe hands during the trek. It also allows you to continue your journey even after you've reached base camp, with some programs offering options to visit Kathmandu, go rafting, and learn key Nepali phrases before starting your volunteer work. 
Find sustainable and ethical volunteering opportunities in Nepal with GVI. Browse our volunteer projects today.