Whatever your preferred flavour of excitement, the volunteer opportunities in Mexico are for any type of traveller.
From nervous travellers to adventurous travellers, from nature-lovers to language-lovers, travellers are as diverse as the culture of Mexico itself. 
Fortunately, with GVI, there are many reasons why volunteering in Mexico is really for any type of traveller. Here's why.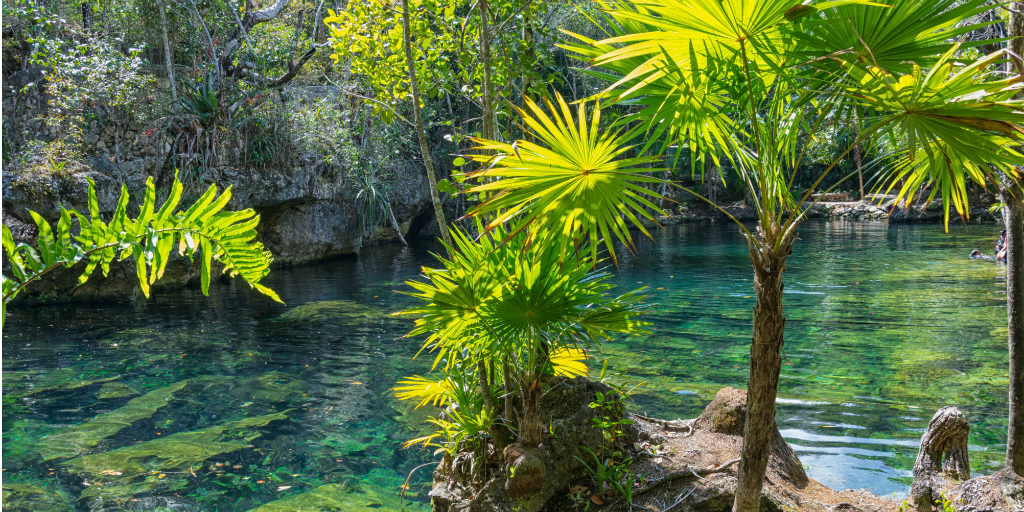 Original photo: "Mexico Yucatan Cenote" by Emilian Danaila licensed under CC by 2.0
1) You can experience a wide variety of environments 
GVI's base camp can be found in the coastal town of Puerto Morelos, home to the oldest port community in the Mexican Caribbean. From here, you'll have easy access to the beautiful beaches, vast coral reefs and other fascinating marine life along the Riviera Maya (a stretch of Caribbean coastline). 
Beyond base camp, you could spend a day in the desert, clamber your way through a canyon, or frolic through the ferns of a rainforest. Mexico has every traveller's tastes covered when it comes to terrain. 
Travelling around Mexico is easy enough with buses running regularly for short, or long trips; and flights available between cities.
So there's no stress when it comes to getting to your next destination.
Original photo: "Colorful paper flags over street" by William Zinn is licensed under CC by 2.0
2) You'll love the diverse cultural experiences
The culture of Mexico is dynamic, with a variety of languages and traditions as you move from one part to another.
Because of this, Mexico abounds with opportunities for cultural immersion wherever you go.

Cultural immersion means taking part in the cultural practices of a community, and allowing it to increase your cultural awareness and sensitivity.
In Mexico, speaking Spanish – the most widespread of the local languages – is an excellent way to become immersed in Mexican culture. Learning some – or lots – of the local language will allow you to make the most of your experience.  
With a focus on empowering local communities, GVI's volunteer programs offer ample opportunity for cultural immersion, including Spanish language lessons.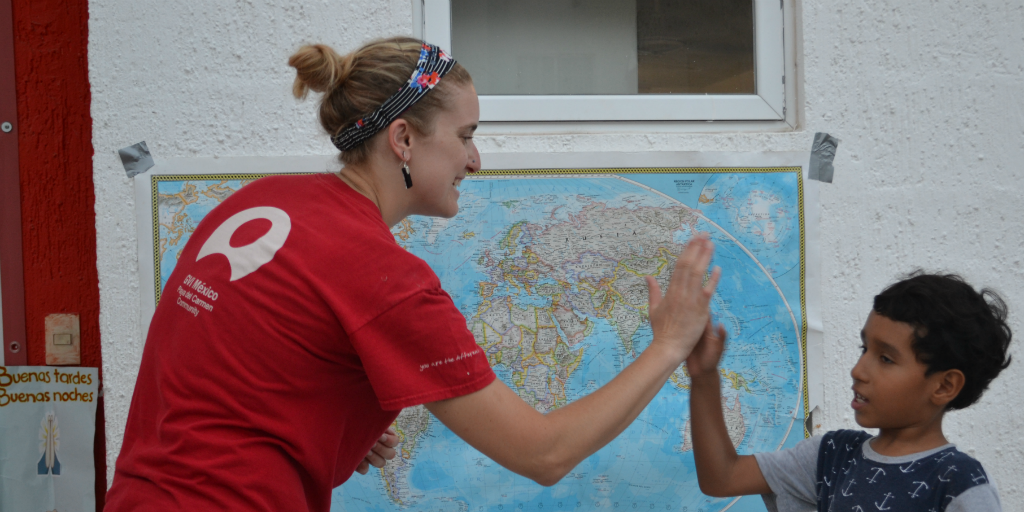 3) You can take a tentative approach to travel
If you're the type of traveller whose nerves tend to take over, it can be difficult to relax and enjoy your travels. But Mexico makes it easy for even the most tentative thrill-seeker to have a good time.
You could begin your program with a bit of conversational Spanish under your belt already. This will help to ease you into your interactions with local community members.  
You're given 360-degree support – before, during and after your program – on all our projects. This can take away heaps of your travel stress.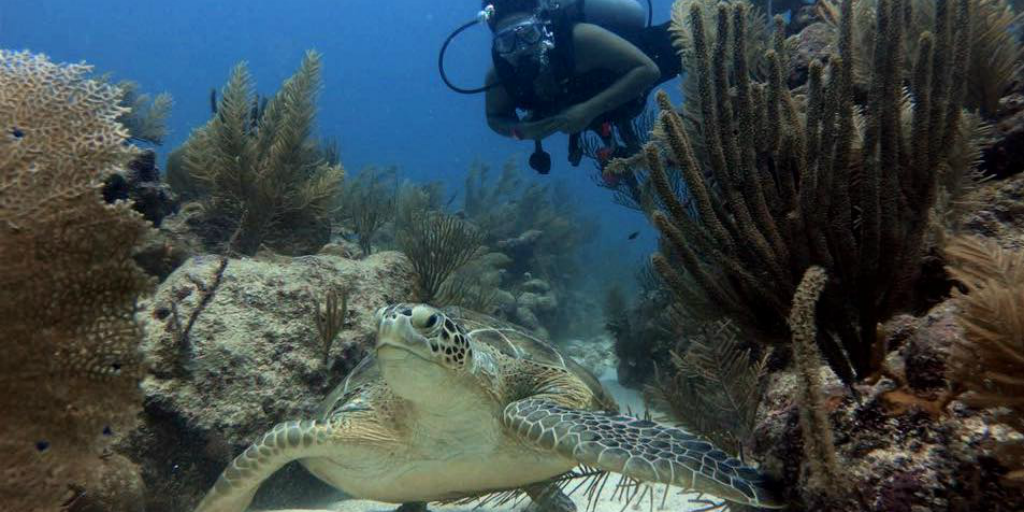 4) You'll dive into adventure travel
And, for those who prefer to throw caution to the wind, volunteer opportunities in Mexico can quench your thirst for adventure, while still ensuring a responsible experience.
From open water diving to sea turtle monitoring, Mexico has more than enough on offer. You can:
be part of a

marine conservation program

receive world-class dive training, including your

PADI certification

conduct research on the second largest coral reef in the world

gain additional accreditation as a PADI Advanced Open Water diver and in the PADI-endorsed Coral Reef Research Diver Distinctive Speciality 

participate in the

sea turtle monitoring program

from May to October.
Even if you have never made eye contact with a sea turtle, our pre-program training means that you'll be fit to take on every task.
While volunteering in Mexico, there's really no reason to restrict your inner thrill-seeker.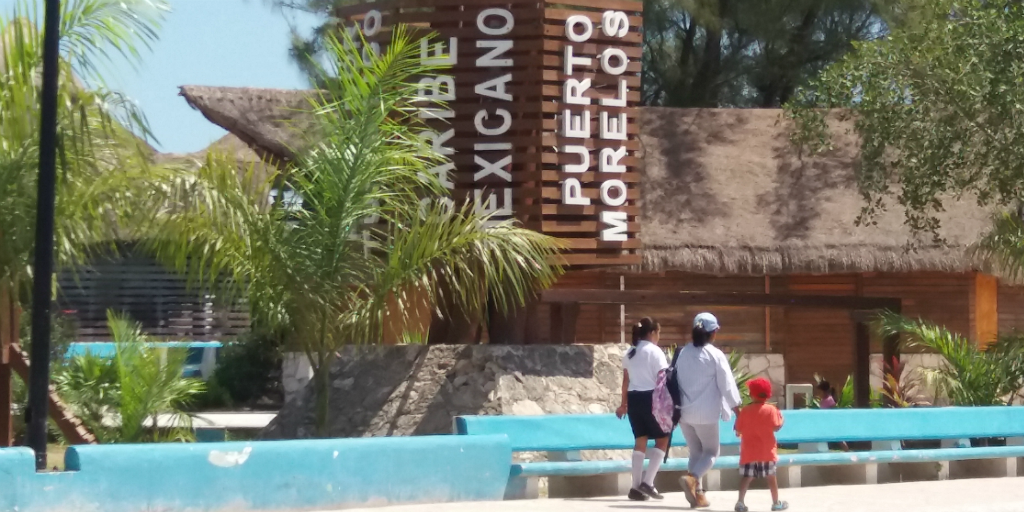 Meet us in Mexico
With GVI's abundance of volunteer opportunities on offer in Mexico, you're bound to find something that suits you. You can:
So, take a moment (or rush right in), check out our volunteer opportunities in Mexico, and see how much they have to offer you. The only question is, really, when do we leave?
Tasneem Johnson-Dollie is an intern at the GVI Writing Academy. The Writing Academy is a skills-development program that pairs development editors with budding travel writers. Learn more about the program here.