The images in this article were taken pre-COVID-19.
Looking to gain all the benefits that come with a gap year programs abroad, but worried about program fees?
Well, you don't have to opt out of a volunteer and travel abroad experience just yet.
Volunteering abroad during a gap year has tons of benefits for your personal and professional development. And, if you're low on funds, there are budget-friendly programs that you can choose from. 
Here are some tips on how to make your travel and volunteer abroad dreams a reality, as well as a list of four of the best budget-friendly gap year programs abroad. 
How you can travel and volunteer on a budget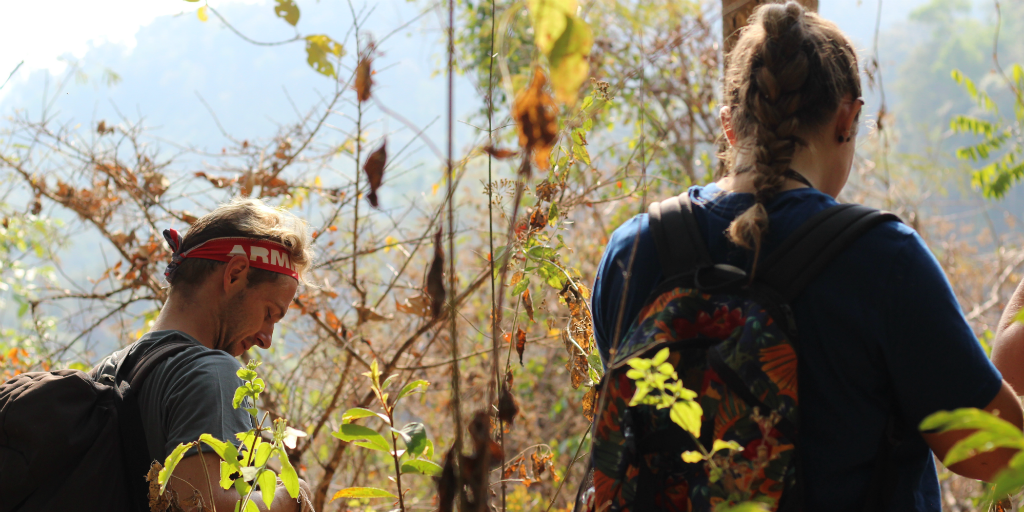 The best way to start out on your journey towards a travel and volunteer abroad program is to consider all the ways you can build on your finances and get closer to securing your spot.
Here are four tips that'll help you get on track.
1) Be on the lookout for bursaries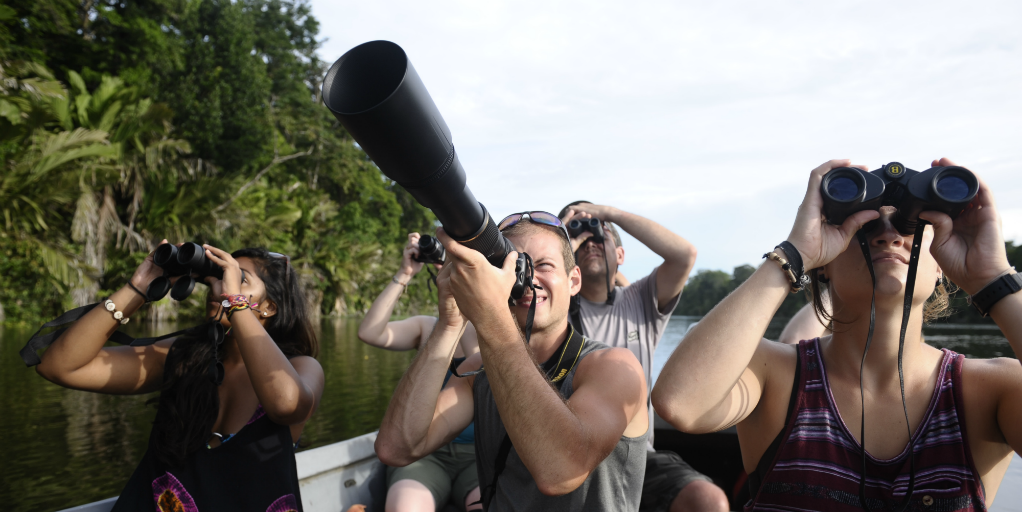 Because gap year programs abroad have so many benefits and have such a meaningful impact abroad, some volunteer organisations offer bursaries to encourage anyone and everyone to get involved. 
If you're a citizen of the United Kingdom, you could secure a bursary from a number of different institutions of higher learning to take part in one of GVI's gap year programs abroad.
Take a look at our bursaries page or get in touch with our support staff to find out more. 
And if you're not a UK national that doesn't mean you can't benefit from bursaries too. There are tons of bursaries out there for participants of any nationality looking to dive into the best gap year programs abroad. 
Find out more in this article: 20 volunteer scholarships and grants to apply for in 2021
2) Secure a scholarship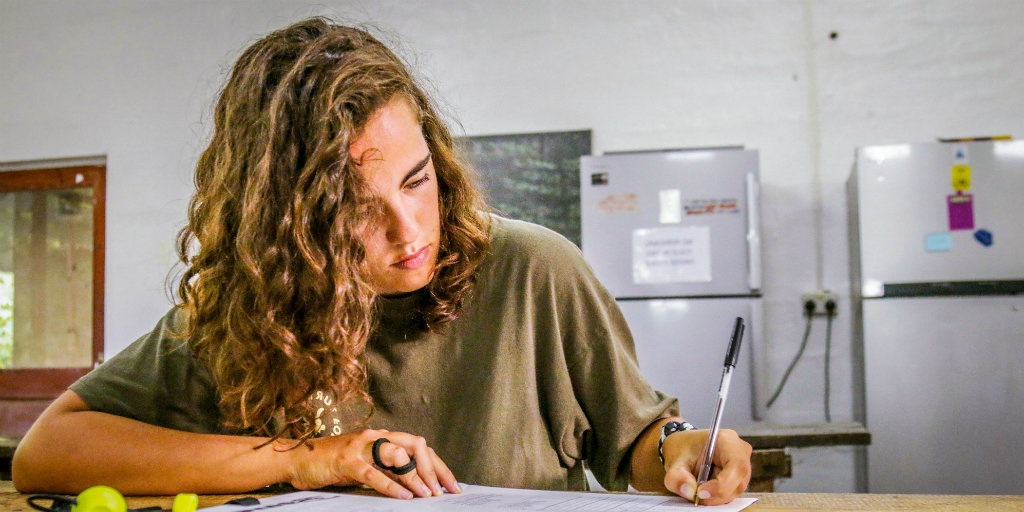 You can also make your travel and volunteer options more affordable by scouting out available scholarships for gap year programs abroad. 
GVI offers potential participants the chance to decrease their overall fees in a number of five different ways, including:
refer a friend – if you and a friend you referred both book a GVI program, you'll both earn £100

combo discount – by signing up for two or more GVI programs you'll get £250 off your program fees

the National Scholarship Program – local nationals in GVI program locations who are older than 18 can apply for a national scholarship to fund their program

returnee scholarships – if you book a GVI program within six months of returning home from a GVI program you'll get a 10% discount on your fees. Alumni get a lifetime discount of 5%. 

family specials – for every adult that signs up, a family member under the age of 18 can join a program for 25% less. 
3) Figure out a fundraising strategy
Even if your travel and volunteer scholarship and bursary applications don't go according to plan, you can make use of your own network to raise funds.
As a GVI volunteer and travel participant you can set up your own fundraising page on our website. You could also arrange your own fundraising events like potlucks and book sales. 
Be sure to plan ahead so you'll have enough time to set up and reap the benefits of fundraising activities.
Read more about how you can fundraise for your travel and volunteer program in this article: 15 of the best fundraising ideas for volunteers
4) Pick from the best and most affordable volunteer programs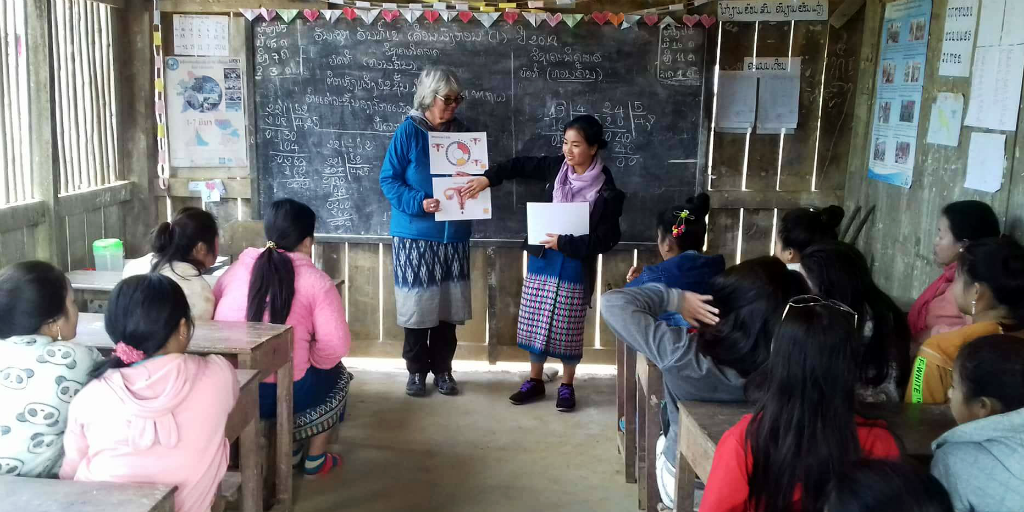 Another way to up the likelihood of you getting involved in the best gap year programs abroad is to do your research and pick from the most affordable volunteer programs abroad.
Firstly, find out what your program fees will cover. Paying a bit more for a program where the fees include accommodation and meals makes more sense than paying the same price for a program where you'd have to arrange your own meals and accommodation. 
Be sure to read through the program information carefully, and if you need more clarity don't hesitate to get in touch with the organisation's support staff. 
Find out more about what's covered by GVI's volunteering abroad fees here. 
With your funding groove in full swing, you can set your sights on the best gap year programs abroad and pick one that ticks all your travel and volunteer abroad goals without breaking the bank.
Here are four of the best budget-friendly gap year programs abroad for you. 
The best budget-friendly gap year programs abroad
Each of these gap year programs abroad comes in at the lower end of the fees range while still offering some of the best travel and volunteer opportunities out there. 
You can travel to Asia and be immersed in Laotian culture while teaching English to novice Buddhist monks.
This travel and volunteer abroad program offers tons of gap year benefits. 
You'll get to engage with local people, become immersed in the day-to-day activities of a United Nations Educational, Scientific and Cultural Organisation (UNESCO) World Heritage Site – the city of Luang Prabang – and make a meaningful impact that adds to the United Nations Sustainable Development Goal (UN SDG) 4: Quality Education.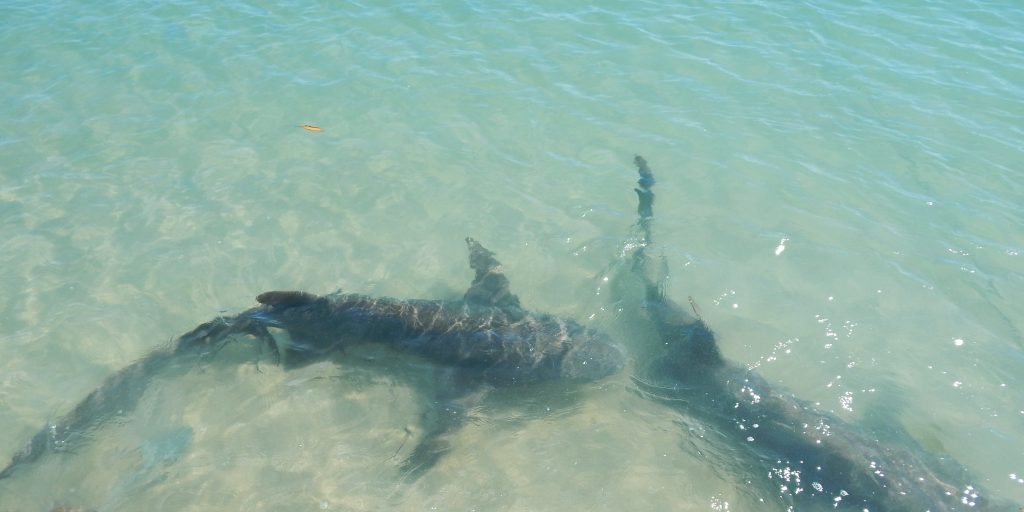 Imagine the sea all around you and everyday opportunities to add to marine conservation in an island setting. Now stop imagining and get involved in this travel and volunteer program in Seychelles where you'll work to safeguard sicklefin lemon sharks and sea turtles. 
Besides being one of those gap year abroad programs that makes for a great time overseas, this opportunity can also add to your professional development by building on your marine conservation knowledge and experience in a big way. 
Then there's the fact that you'll get to see endangered sea turtles up close, and scout for sicklefin lemon shark pups among the twisted roots of mangrove trees that cling to Seychelles' coastline. 
So what's stopping you from diving into one of the most affordable volunteer abroad programs in a sought-after island setting?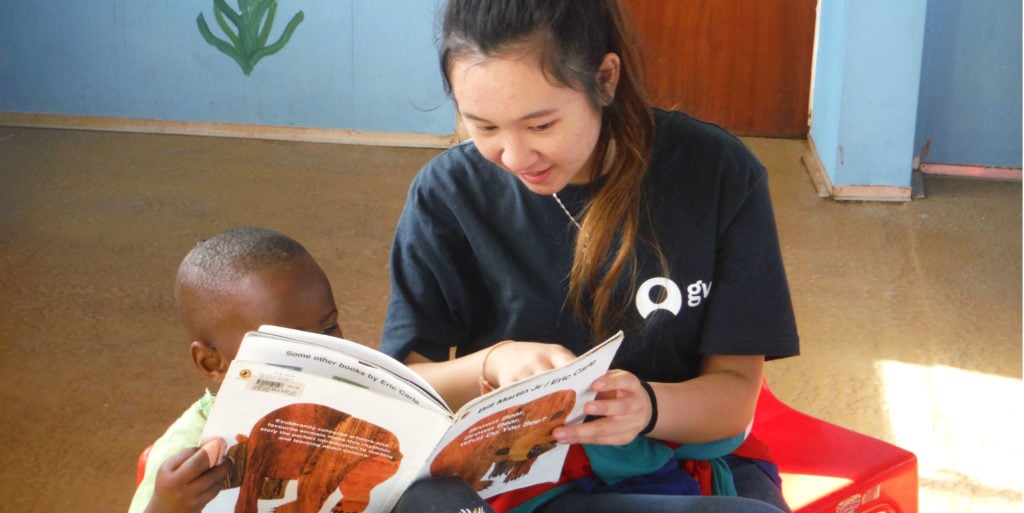 If you're worried that getting involved in one of the more affordable volunteer programs abroad means you'll be skimping on making an impact, then this early childhood development program in South Africa will set you straight. 
Our ongoing efforts in the city of Cape Town are aimed at collaborating with local people and adding to the development of children in ways that the community finds most relevant.
This means that while you volunteer and travel abroad in South Africa, you'll gain insight into the culture by working with local people, and experience what it's like to engage with community members to address development challenges where they live. 
This will broaden your intercultural competency and add to your worldview in a meaningful way – both of which will benefit you in whatever you choose to do in the future.
You'll assist at local schools, facilitating educational classes, physical activity sessions, and engaging with children, parents and other community members to keep in touch with the community's developing needs. 
In this way, you'll be adding to a whole host of UN SDGs and making a meaningful contribution to global development.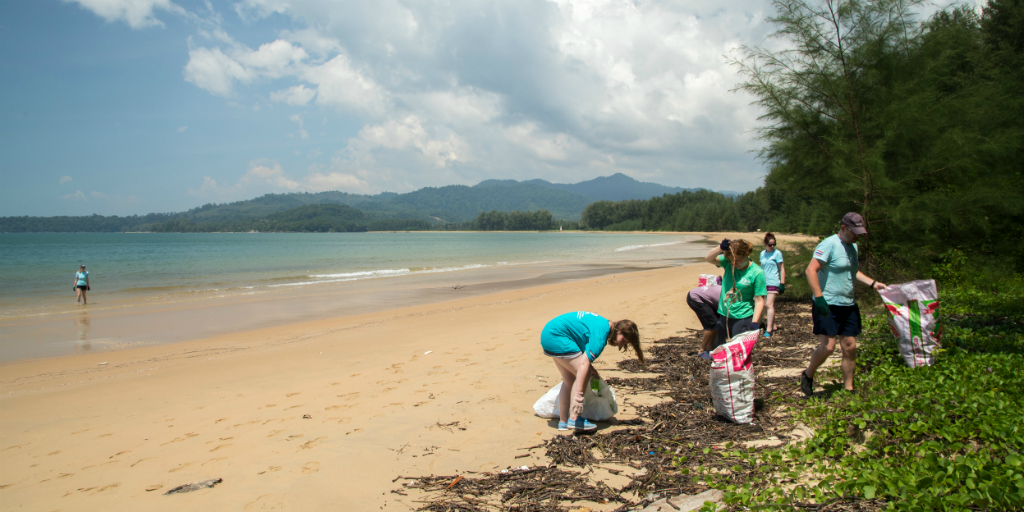 Gap year abroad programs that pack a powerful punch in addressing some of the world's biggest challenges will ensure that you get every cent out of your volunteer and travel abroad experience.
In Thailand, you can add to the environmental well-being of terrestrial and marine ecosystems surrounding Phang Nga, a coastal province washed by the waters of the Andaman Sea. 
You'll get to add to meaningful work aimed at preserving the endangered green sea turtle, Thailand's bird species and even the coral reefs spread across the ocean that provide essential habitats for a wide array of fish and invertebrate species. 
Every day on project will include an assortment of tasks, like clearing beaches of litter, facilitating environmental workshops aimed at local children or adults, and adding to the community's ability to empower themselves through sustainable development projects. 
Affordable volunteer abroad programs are a great choice for anyone taking a gap year because they offer meaningful work and travel opportunities without you having to dig too deep into your pockets.
Check out GVI's gap year programs abroad and see which opportunity is best for your global goals and bank balance.