And it certainly was full of moths! Over the duration of my ongoing intern project I have located, photographed and identified 18 different species of moth as of writing this blog, out of an estimated 160,000 species.
When I first started the project, I had thought that locating a wide variety of different moths would have proved difficult. After several tests with a projector and a screen on GVI grounds we found we were not getting that many results. This was thought to be because of a lot of background light distracting them from our target area thus dispersing the moths into many different areas with light attractants.
Venturing to the local temple only a ten-minute walk up the hill, we found that several large fluorescent lights get left on overnight and by nine o'clock there were already several specimens resting on a nearby wall. Taking the photographs was fairly easy as they tended to rest for short periods allowing me to get the required shots. The only regret I have is not bringing another lens for my camera, as some subjects would rest high up on the wall and getting a good close-up proved difficult. I was fortunate enough to have someone with me that owned a better lens.
By this point the project had gained some interest and several other volunteers and staff members had taken photos of moths that they had found which help me increase my gallery. During the week, I run an identification session for volunteers and staff to participate in. This group effort meant we could identify many more subjects from a variety of online sources. Other insects and wildlife were also identified in these sessions such as a Malayan Krait and a Horned Orb Spider.
With only a couple of weeks left of my internship, I hope to be able to identify some other interesting subjects to add to my gallery. Here are some examples of what we have found:
An extremely large Atlas moth, Attacus atlas, predicted to be about 26cm across.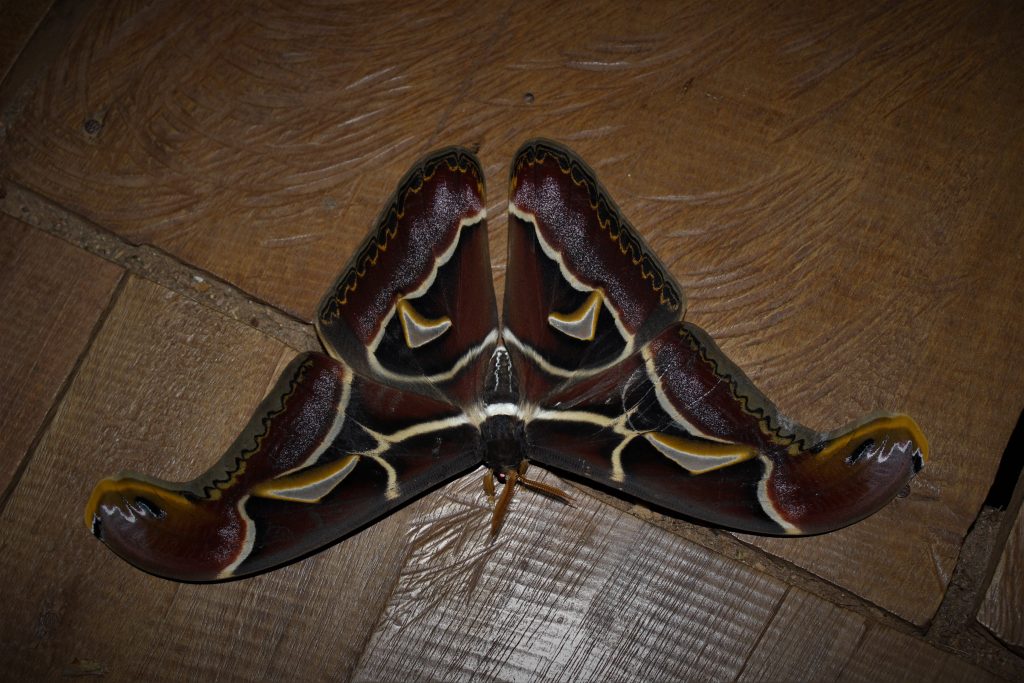 An Indian Owlet-Moth Spirama retorta identified by its very distinct 'eyes' and brown bands.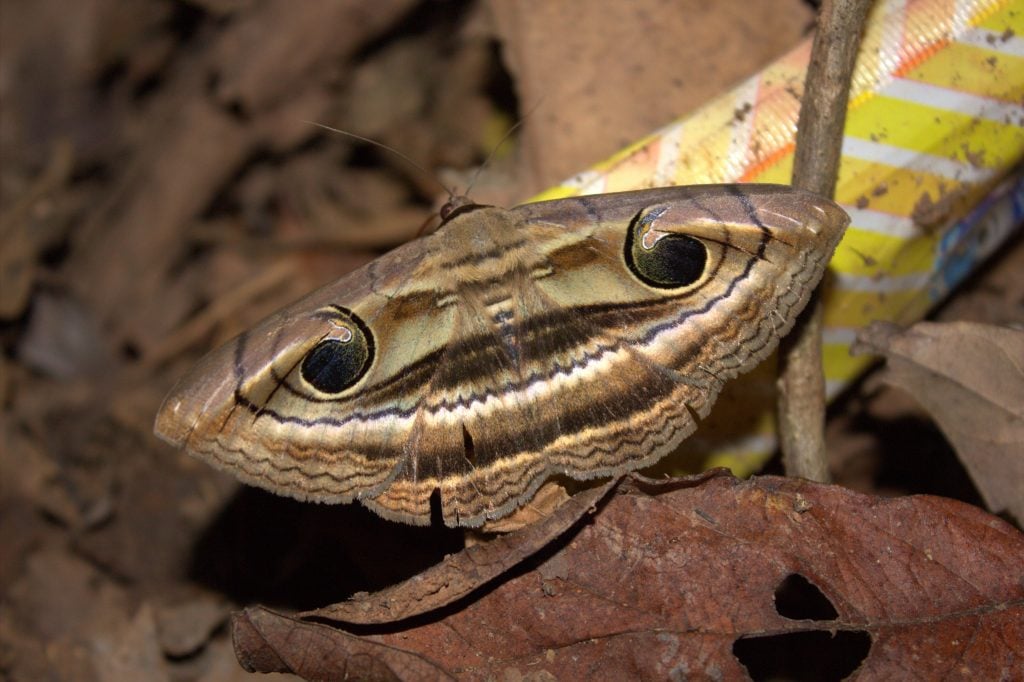 The patterning on this Brahmaea hearseyi is used to confuse potential predators.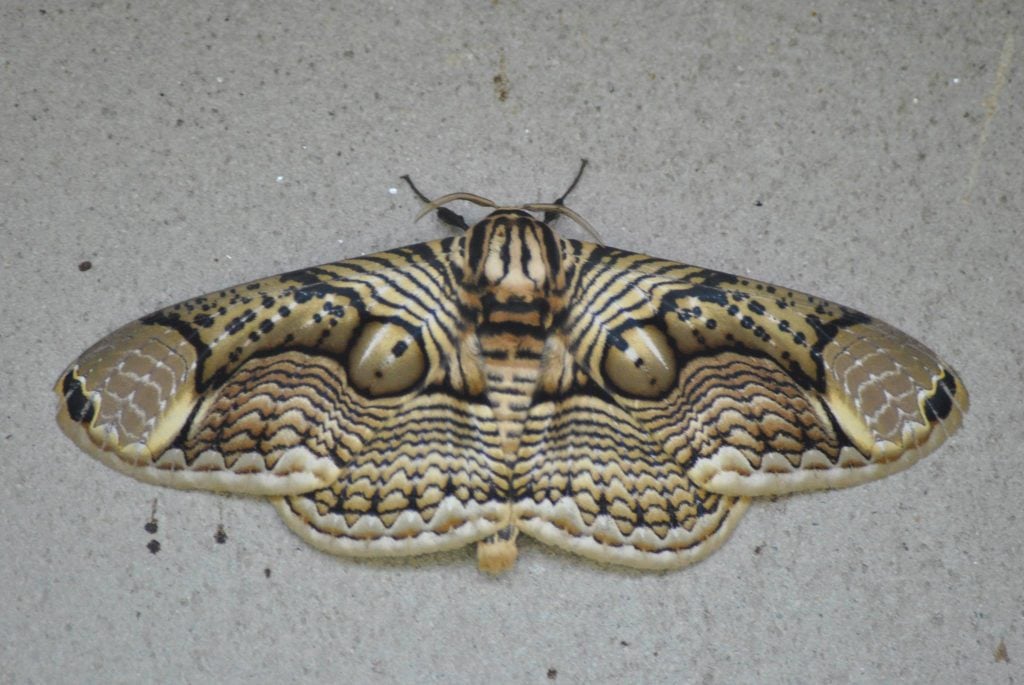 This Lyclene acteola found on the temple wall, was barely a centimetre long.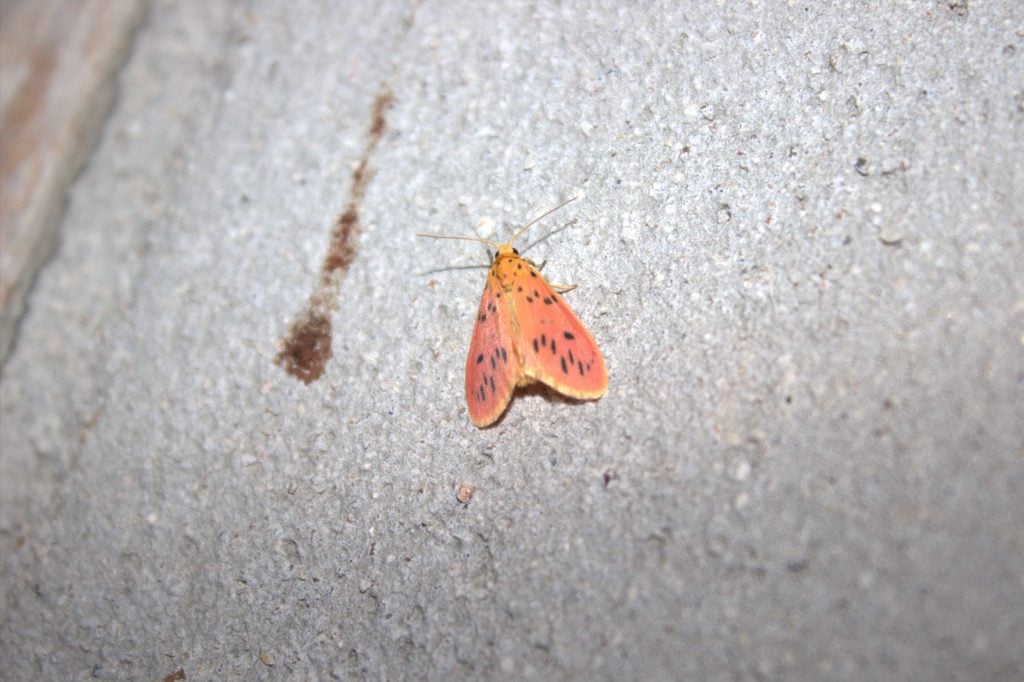 My only wish is that I could have spent longer on this project to get a greater insight into the sheer variety of biodiversity that the forests of Northern Thailand has. Maybe I'll be back one day.