Cambodia has a rich cultural history just waiting to be discovered. The temple of Angkor Wat is often the first place people go when they visit. But travellers often wonder what other unique things they can do in Cambodia. Look no further, because the following list will inspire you!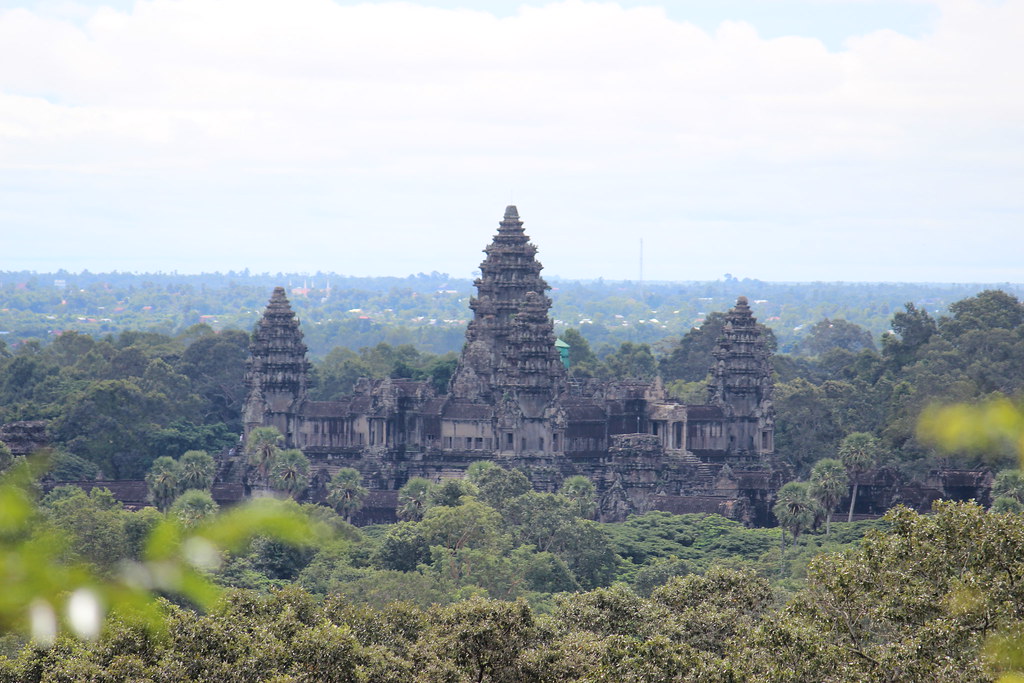 Original image: "Angkor Wat viewed from Phnom Bakheng, Cambodia" by Gary Lee Todd, Ph. licenced under CC BY-SA 2.0 
1. Snorkel through bioluminescent phytoplankton at Koh Rong
Snorkelling at night-time through the glowing phytoplankton at Koh Rong is one of the best things to do in Cambodia. Marvel as the ocean lights up around you with bioluminescent marine life! If snorkelling is not your style, you can still join in on the experience at the water's edge.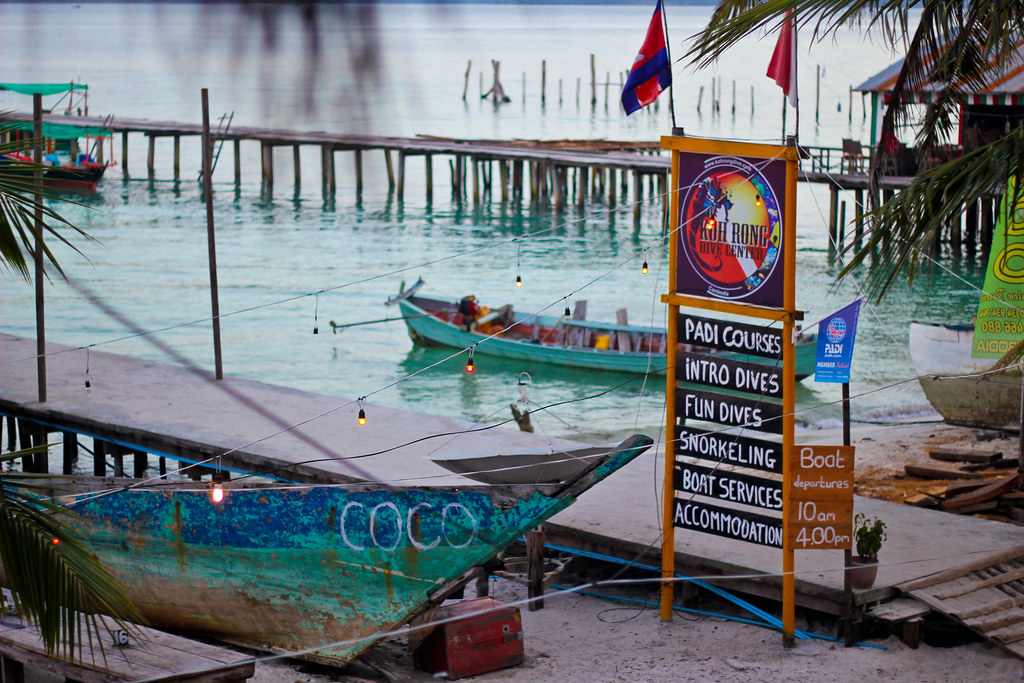 Original image: Koh Rong Dive Center by Aaron Bradford is licenced under CC BY-SA 2.0
2. Soak up the nightlife on Pub Street
Whether you're interested in dancing the night away, sharing a frosty pint with friends or just people watching, Pub Street is the place to be. Located in Siem Reap, Pub Street is a popular spot for nightlife. It's also a great spot to pick up some unique souvenirs and try some tasty street food!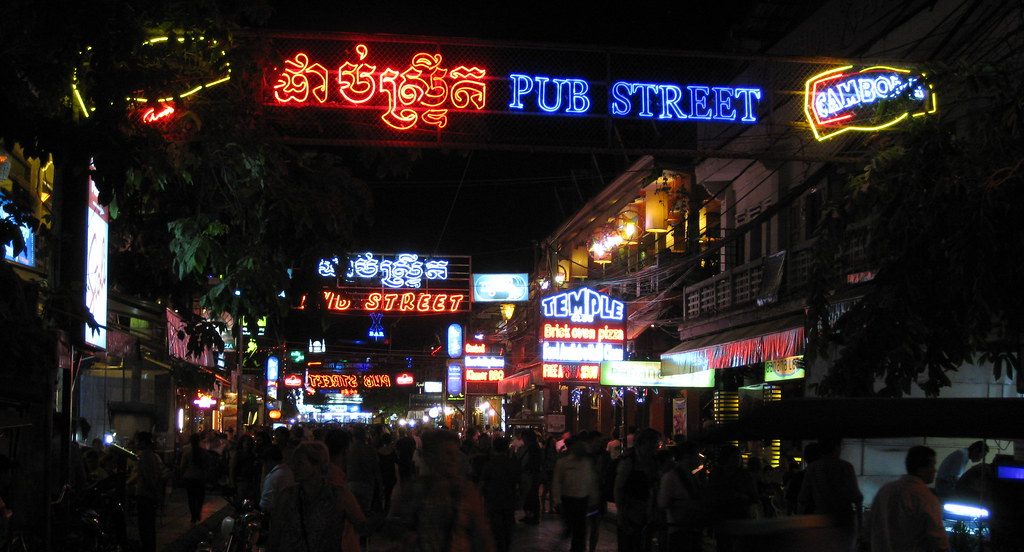 Original image: The crowd is just building up on Pub Street by shankar s
3. Volunteer in Siem Reap
Want to travel and make a positive impact? Volunteering in Siem Reap with GVI is another unique thing to do in Cambodia. GVI works with local partners to ensure project sustainability. You can teach English to local women, play educational games with children or help a local community learn about preventative health practices. Whatever you choose, know that volunteering will be one of the most memorable things you do in Cambodia.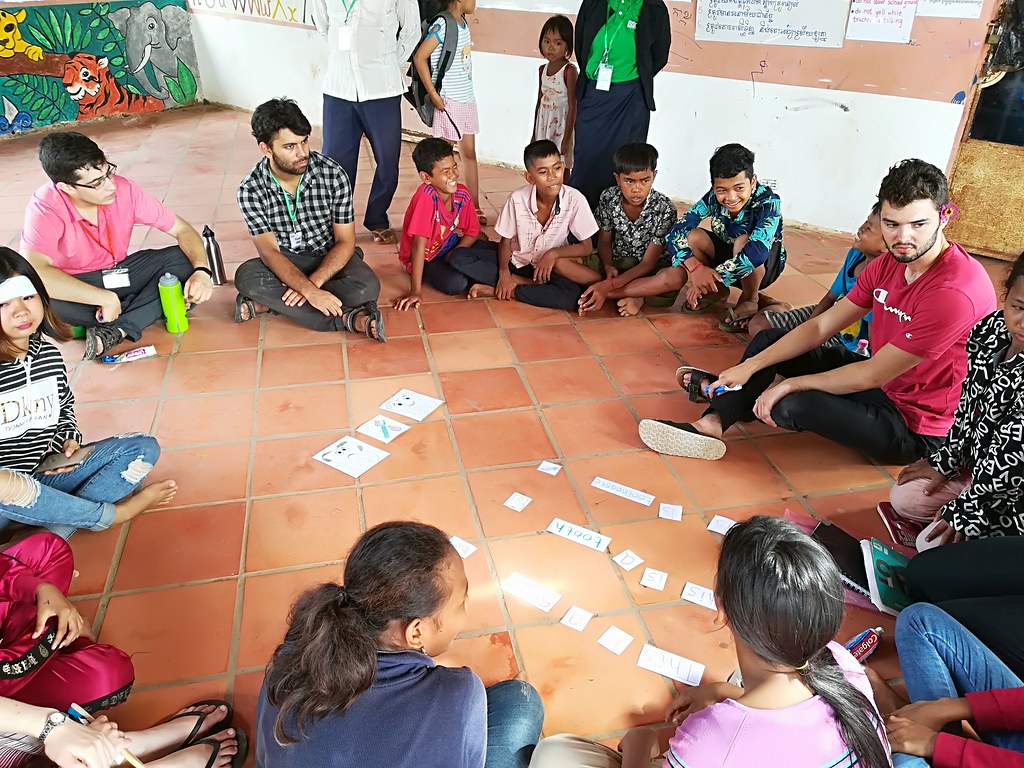 4. Discover Angkor Archeological Park
 Many tourists come to visit Angkor Wat. But did you know that Angkor Archeological Park is home to over 72 temples? Hail a tuk-tuk or rent bikes to explore the expansive grounds. Some breath-taking temples to see are Bantesrei, Ta Phrom and Bayon.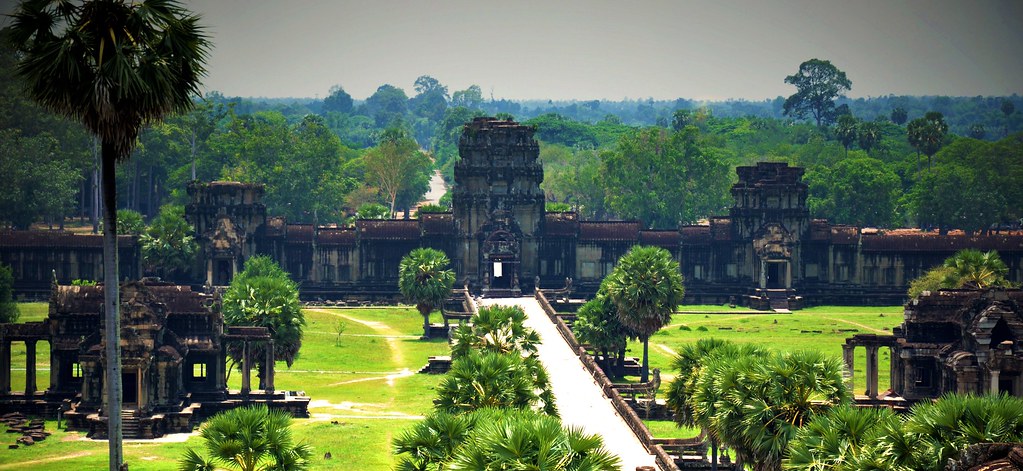 Original image: "Angkor wat, off-season" by Stig Berge is licenced under CC0 1.0
5. Snack on spiders
When visiting Cambodia, most people try a few local food favourites, such as Fish Amok (coconut fish steamed in banana leaves) or Lok Lak (savoury marinated beef). Did you know that you can also eat deep-fried tarantula? Known as 'a-ping', this local snack is believed to enhance beauty. So whether you are looking for a glow-up or just a quick snack, trying a tarantula is one of the top things to do in Cambodia!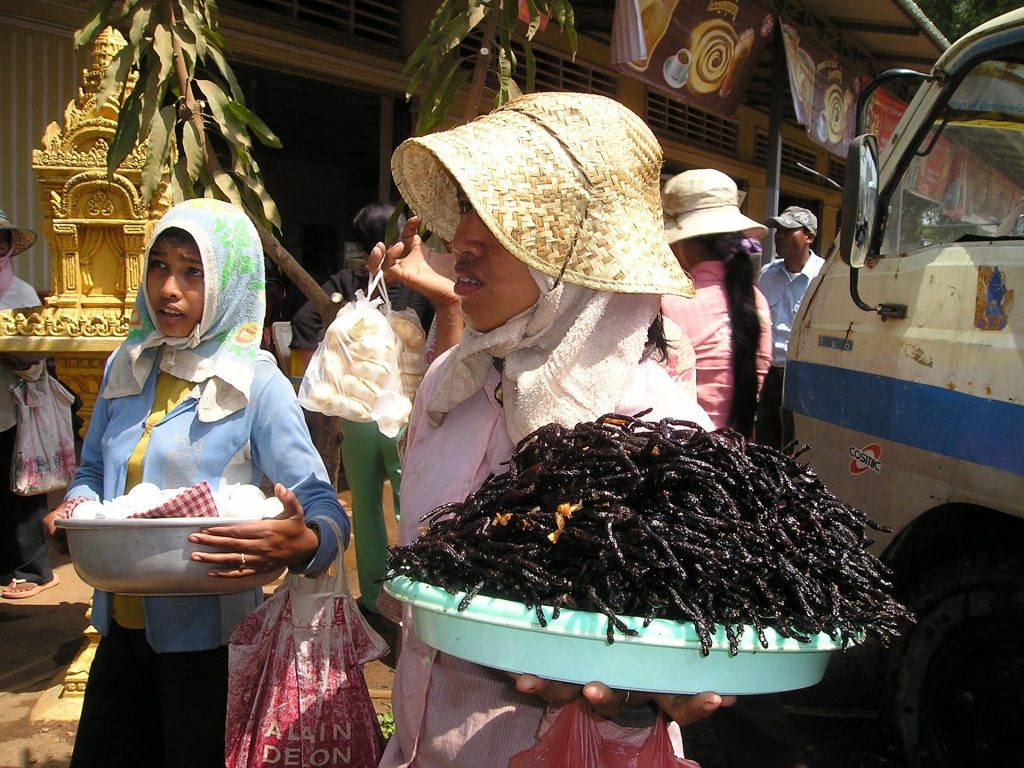 Image:  Simon Steinberger from Pixabay
Adding one of these unique experiences to your itinerary is sure to make visiting Cambodia unforgettable. If you're spending more time in the region and looking for other impactful volunteer travel opportunities, check out GVI's projects in Thailand and Laos.
Alyssa Carruthers is a graduate of the GVI Writing Academy. The Writing Academy is a skills-development program that pairs development editors with budding travel writers. Learn more about the program here.