Imagine the sight of the deep red sun rising over the African bushveld. The camel thorn trees are casting their silhouettes across the cinematic sunrise, and the Drakensberg mountains are towering above you.
The swelling/growing light shows you the national park that surrounds you. It comes to life with the calls of birds awakening and the steady beat of grasshoppers moving their legs.
South Africa's national parks are one of the best places to experience these impressive sunrises and sunsets This is one of those moments that you just have to experience in person.
While a safari in South Africa features on many a bucket list, why not opt to volunteer in Limpopo instead – and get hands-on experience with animal conservation in the Limpopo bushveld.
If you want to work in the conservation field, an animal conservation internship would be an even better option. GVI has an animal conservation internship in Limpopo that involves a 12-week work placement and 12 weeks spent tracking and researching in Limpopo, South Africa.
Animal conservation in South Africa is important due to the threat of poaching and habitat loss across the region. Over the past 50 years, 46% of South Africa's biodiversity has been lost, through agriculture and habitat destruction.
And while Limpopo is famous for prolific populations of the big five animals (lion, leopard, rhinoceros, elephant, and Cape buffalo) your visit to this region promises many diverse sightings.
Here is our guide to the five animals to try and spot while volunteering in South Africa.
Go searching for the lion's roar on safari in South Africa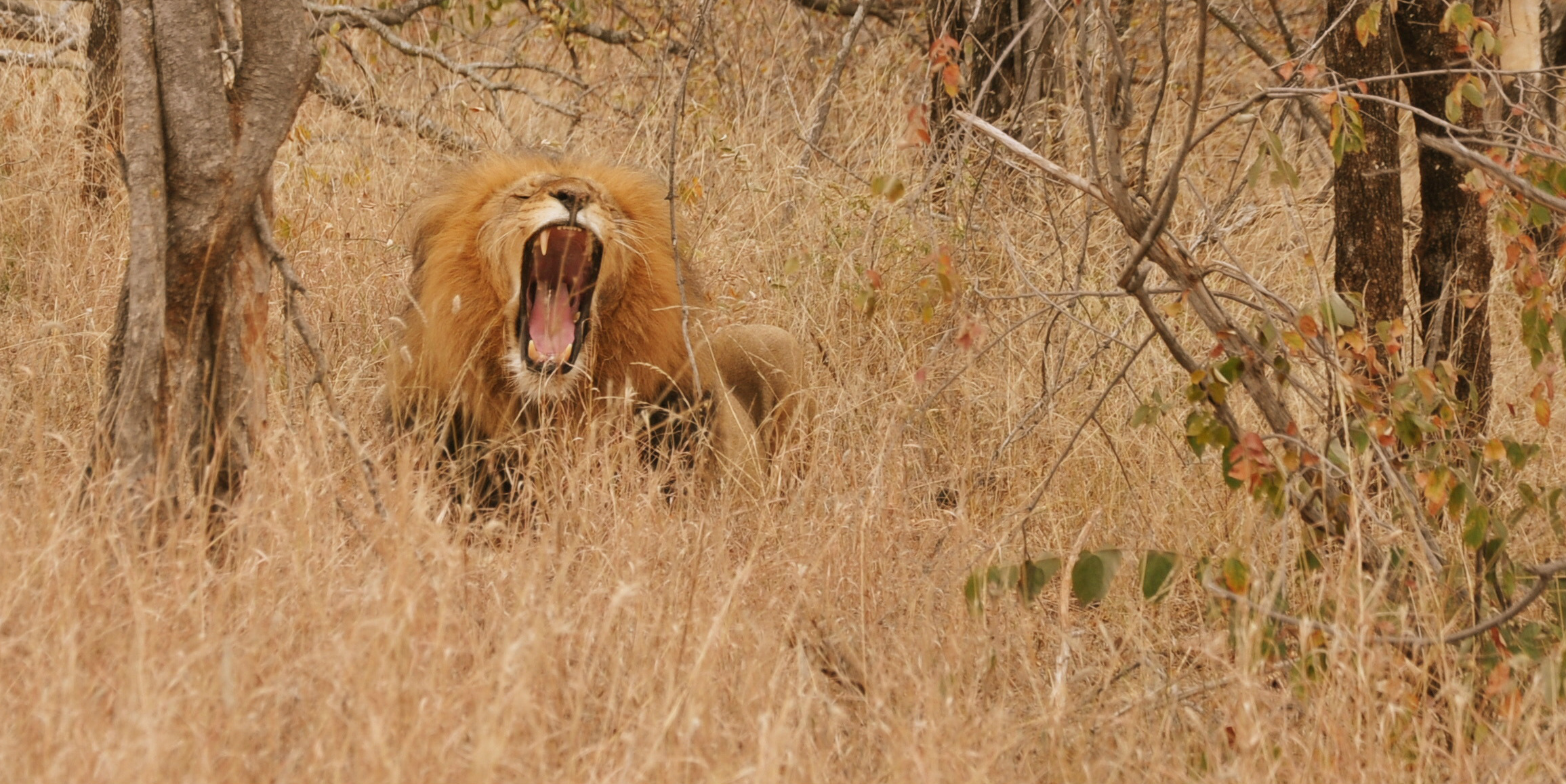 The Southern African lion is synonymous with the bushveld. GVI is based in the Limpopo province, where the lion population is stable, having been tracked in this area since the 1970s. In fact, it was in the nearby Kruger National Park that scientists discovered that lionesses were more successful hunters than their male counterparts.
But lions are still one of the most hunted animals in South Africa, and are one of the more popular 'trophy animals' available in Africa. Moreover, there has also been a rise in the number of lion bones being exported to be used in place of tiger bones in some ancient medicines.
Search the skies for the martial eagle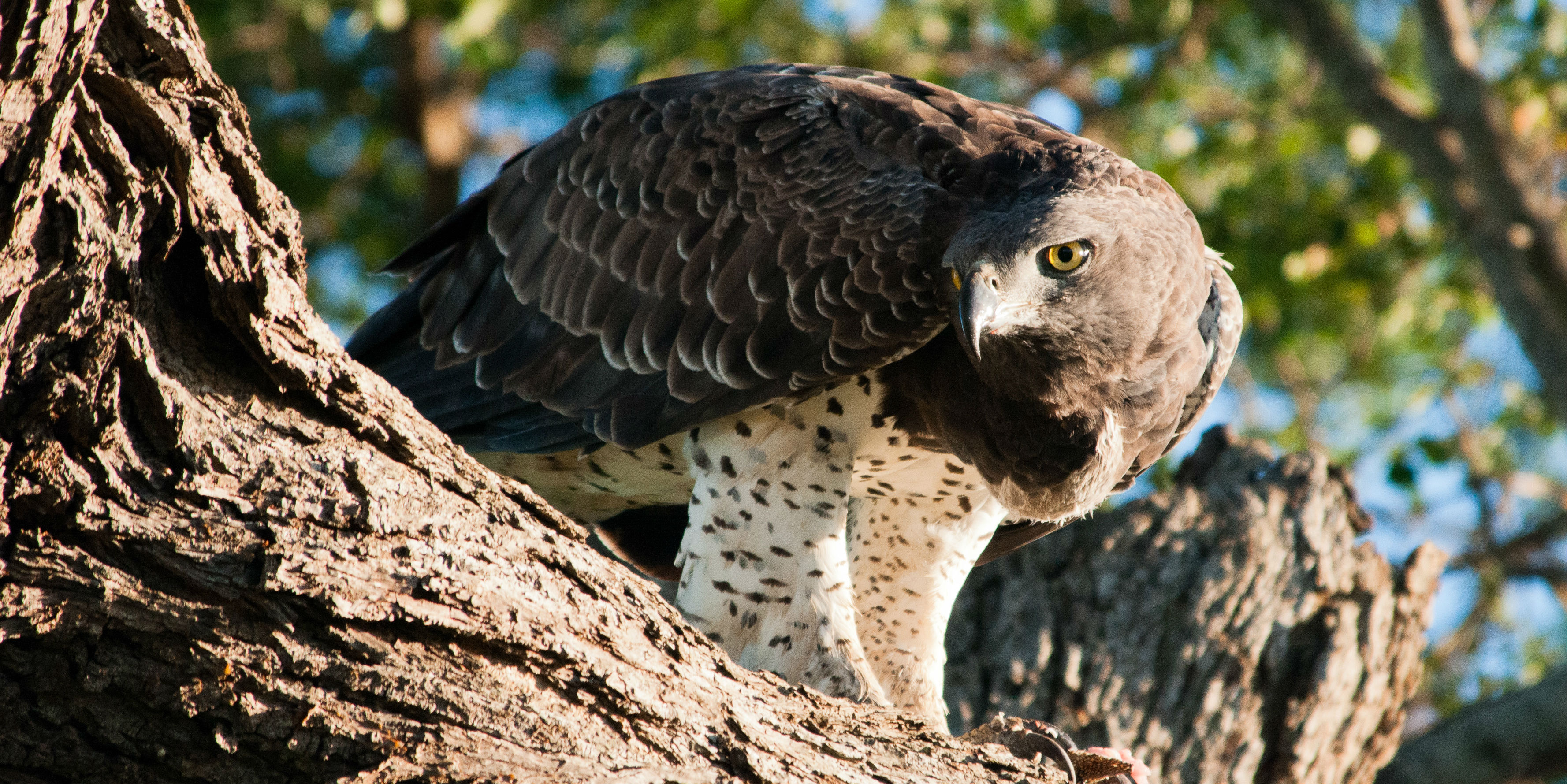 Original photo: Chris Eason
As the largest eagle in South Africa, the martial eagle is worth scanning the skies for. This bird has power enough to knock a grown man over. These endangered creatures have a wingspan of over six feet and distinctive white markings on their chests.
Being most active around late morning, there should be many opportunities to spot the martial eagle soaring across the sky. This prolific hunter is always poised for their next meal.
The martial eagle is not the only bird available to spot in Limpopo. The Kruger National Park is a bird-watching haven. It is definitely worth packing your binoculars for your trip to this region.
Help protect the endangered rhino on your wildlife conservation internship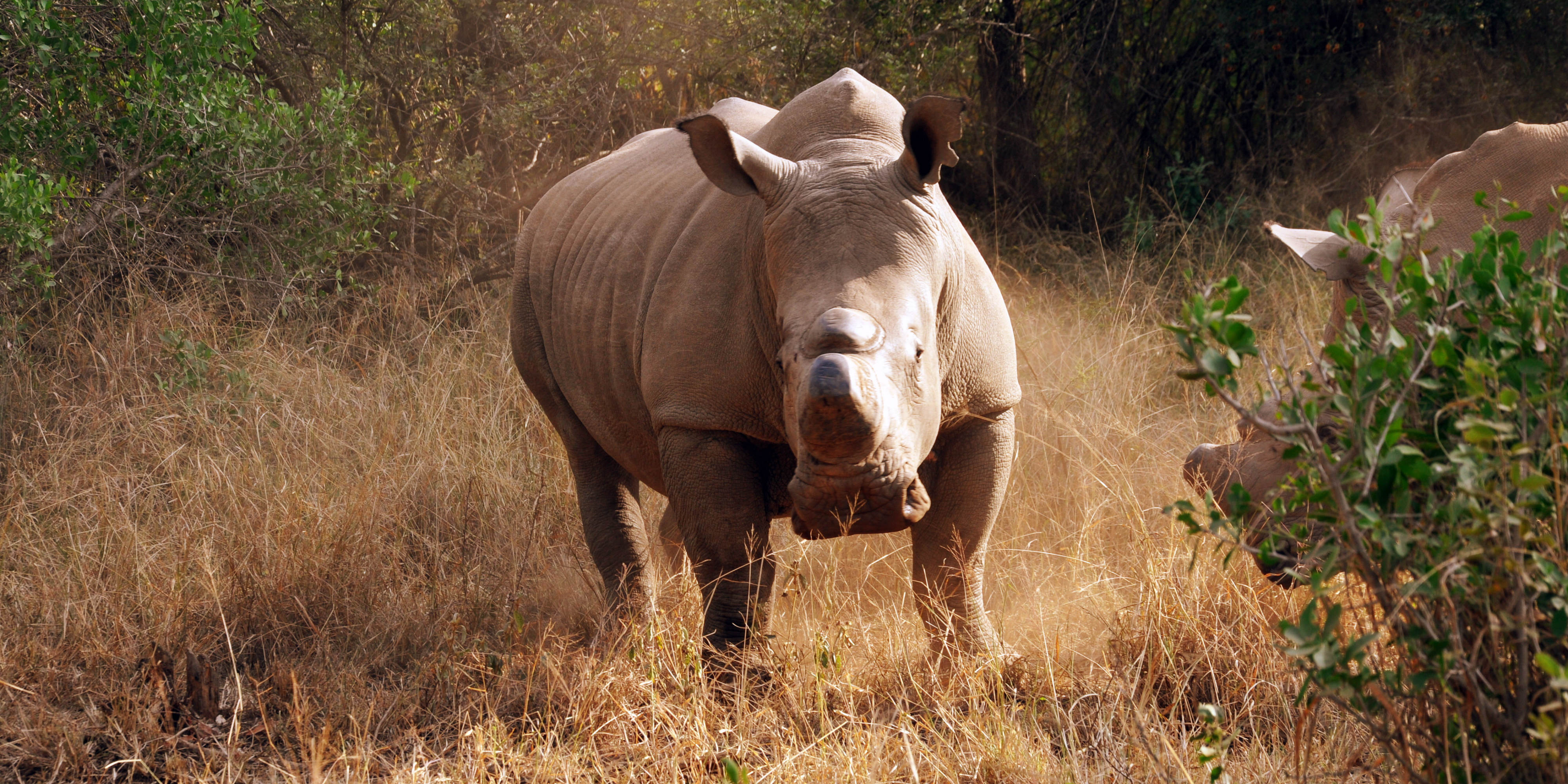 Kruger National Park is home to some of the most iconic animals in South Africa, including the black, and white rhino. South Africa is home to 80% of the world's population of rhinos, and around 7,000 of these rhinos live in the Kruger National Park.
Both species of rhino are heavily poached for their horns, despite stringent laws preventing the sale or movement of rhino horns. The value of the horn has risen so dramatically that poachers are still after these rhinos.
With GVI you can be involved on the anti-rhino poaching awareness project in Limpopo, which aims to raise awareness of the impact of poaching on the bushveld.
Try to catch up with the fastest animal in South Africa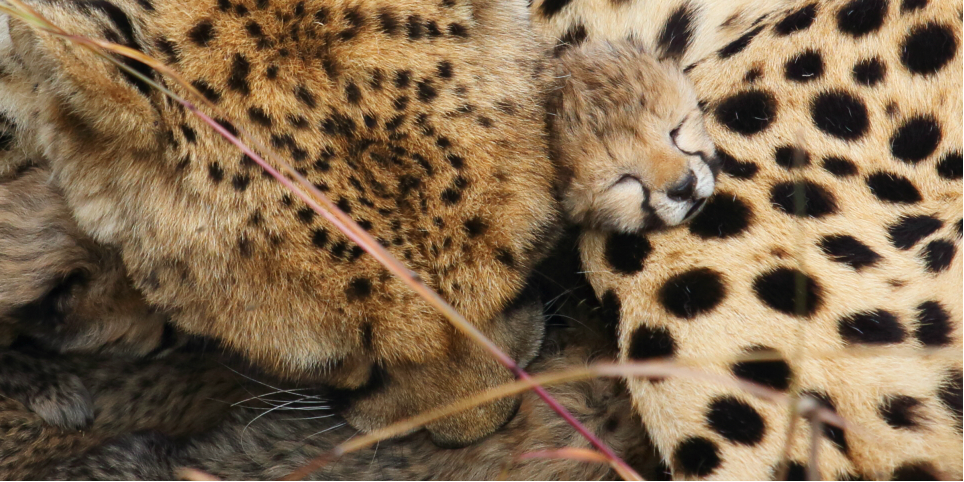 It is well known that cheetahs can reach speeds of 70 mph while chasing prey, meaning it's not only the fastest animal in South Africa, but in the world.
But the cheetah is currently classified as "vulnerable", largely due to the devastation of its habitat.
GVI takes part in big cat conservation work, including cheetah kill utilization studies (which help to uncover the behavior of the big cat population at their kill sites). We also measure the effect of these predators on prey populations and monitor both their social structures and movements. This information helps to safeguard the future of these big cats in sub-Saharan Africa.
Spot the African wild dog on the open plains in Limpopo, South Africa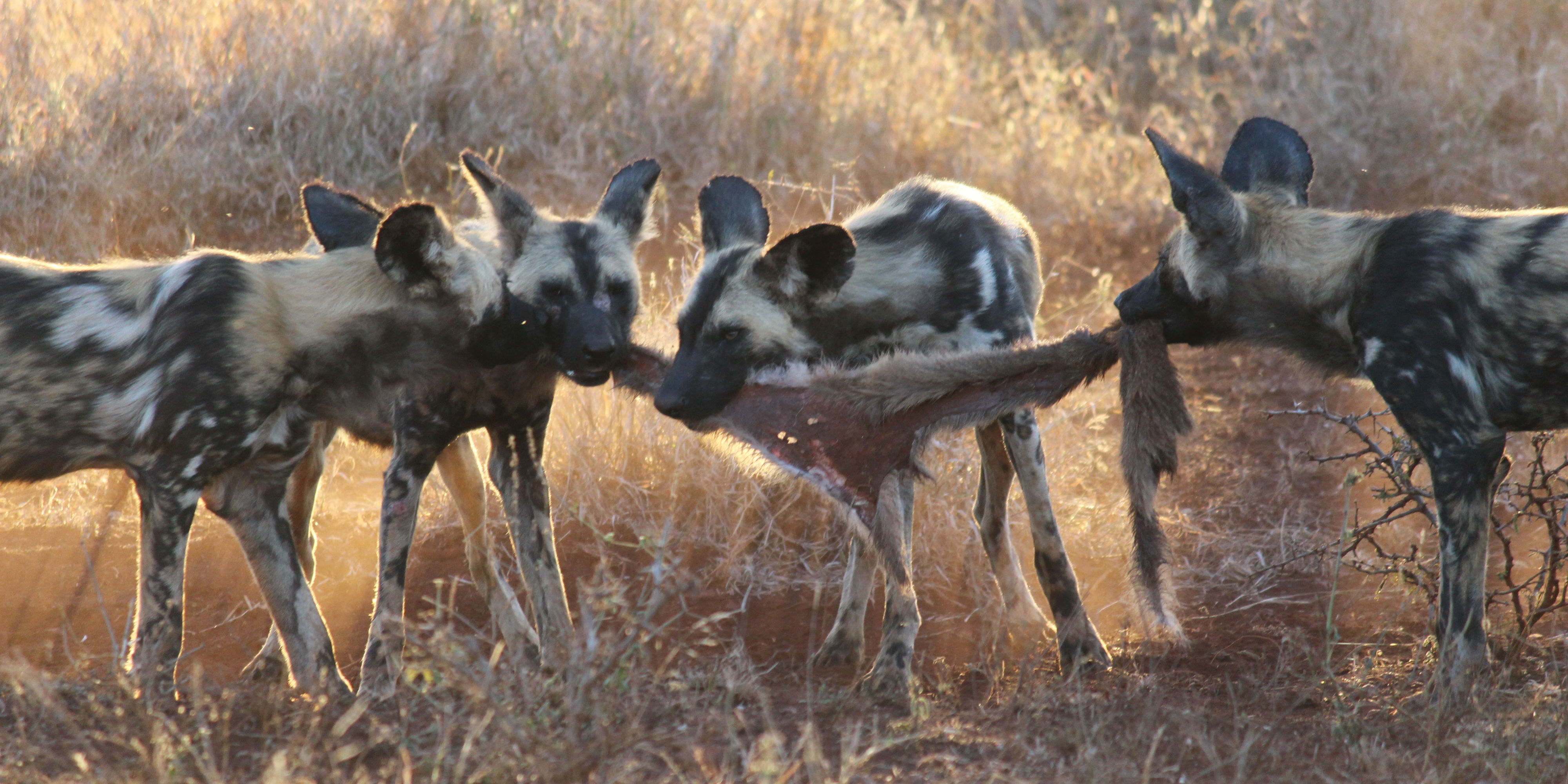 The wild dog is one of the most endangered animals left in society and is not often spotted while on safari in South Africa. Their packs can roam up to 35 miles in one day in search of food. There are only four locations where African wild dogs can be spotted left in the world, one of which is Limpopo, South Africa.
There are between 450 and 500 dogs in Kruger National Park. The dogs are some of the most social animals in Limpopo, South Africa and hunt in packs for long periods. This requires significant stamina.
With behavior similar to wolves, the pack can spend hours tracking, and will eventually converge on their prey. Unlike hyenas, they are quiet and controlled while on the hunt. Wild dogs need to make daily kills, due to their pack size and calorie needs.
So if you want to spot these five fascinating animals while volunteering in South Africa, contact us.