If you've always loved the ocean and are looking to make a genuine impact, look no further than volunteering in Fiji.
Located in the South Pacific and sitting roughly halfway between Australia and Hawaii, Fiji is home to white sand beaches, pristine waters, and some of the world's friendliest people. Ask anyone who has been to Fiji. We're willing to bet that one of the first things they mention is the warm welcome they received during their visit.
Comprised of 333 islands, only 110 of which are inhabited, Fiji offers something for everyone – outdoor adventure, relaxing beaches, luxury spas, fresh seafood, cultural immersion, and unparalleled hospitality.
Whether you stay for a week or a year, the best way to experience everything Fiji has to offer is by engaging with local communities and immersing yourself into their culture.
There are few better ways to do that than through volunteering. By giving of your time, you can be assured that your time in this archipelago will be as impactful as it is memorable.
Volunteer in Fiji
Like other Small Island Developing States (SIDS), Fiji faces unique development challenges: It is small in size and has limited resources. This is compounded by the fact that its islands cover a wide geographic area and are fairly isolated from larger markets.
As islands, SIDS are especially vulnerable to external shocks and the effects of climate change: from economic declines to natural disasters. While Fiji has experienced steady economic growth over the past few years, it still suffers regularly from rising sea levels and damaging cyclones that are increasing in intensity.
In its strong commitment to overcoming these unique obstacles, Fiji, along with the rest of the world, adopted the United Nations Sustainable Development Goals (UN SDGs), which expanded upon and ranked up the ambitions of the previous Millennium Development Goals.
Fiji's prime minister, in his address to the president and the country at large, emphasized the country's commitment to the UN SDGs, underlining especially their pledge to provide education, social security, access to clean water, income equality, and to protect land and marine resources.
Volunteers have the opportunity to be part of the work Fiji is already doing to achieve these ambitious global goals. In partnership with local communities, nonprofits and the government, volunteers can contribute to high-impact projects in Fiji.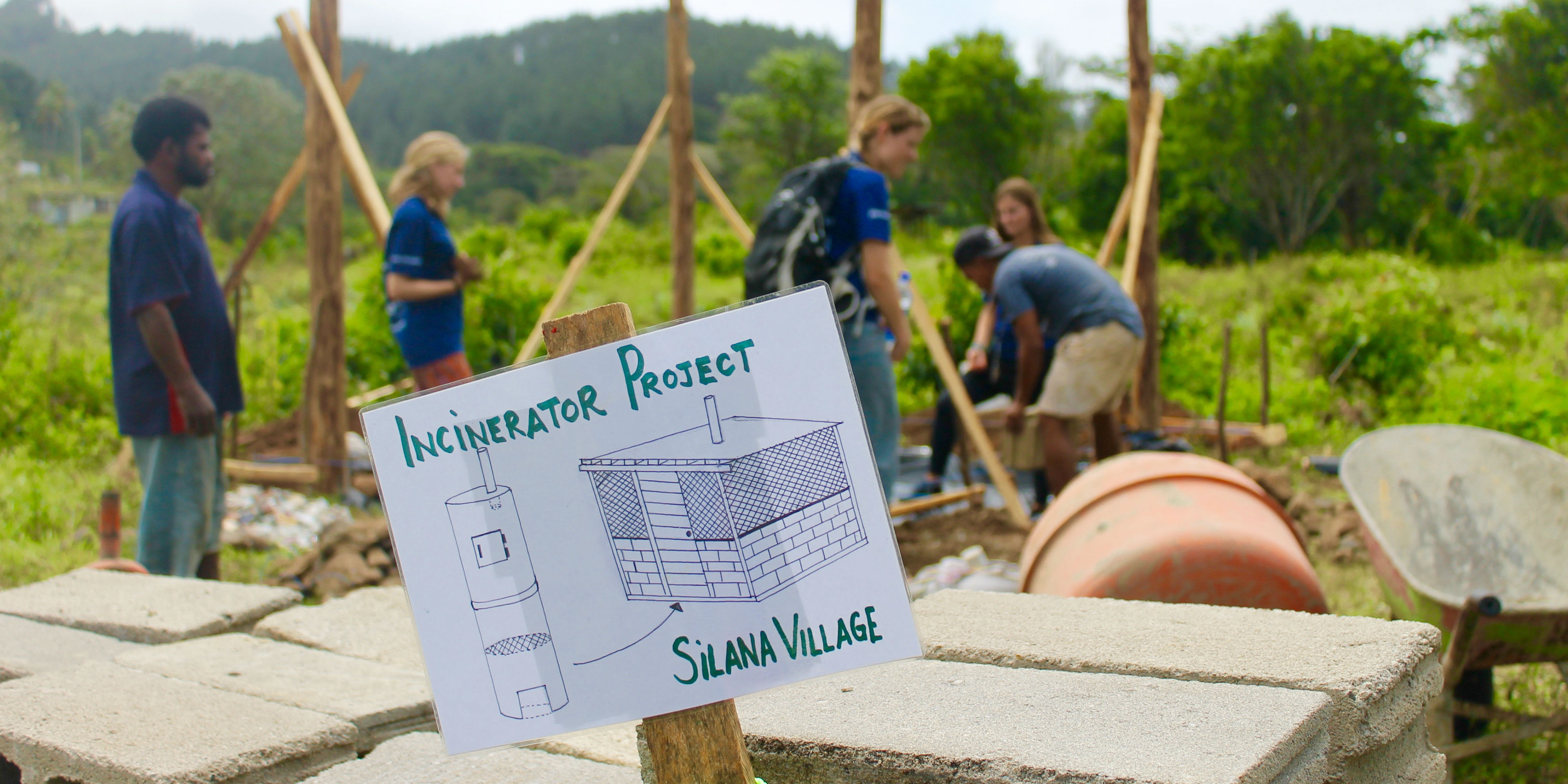 Contribute to marine conservation in Fiji
With 702 miles of coastline, Fiji is the perfect place for ocean lovers to explore their passion for marine conservation. It also offers an opportunity to better understand how interconnected the ocean and the Fijian economy are, as well as the threats both are facing.
In addition to relying heavily on its agricultural sector, Fiji's economy is dependent on its marine environment, both for commercial fishing and tourism.
It is so valuable in fact, that Fiji drafted the Green Growth Framework, a document that made the protection and sustainable development of its resources – both on land and sea – a top priority. This framework includes the ambitious goal of designating 30 percent of Fiji's marine environment as Marine Protected Areas (MPAs) by 2020.
As a volunteer on GVI's marine conservation expedition, you can join an international team of volunteers in supporting local organizations with data collection and management.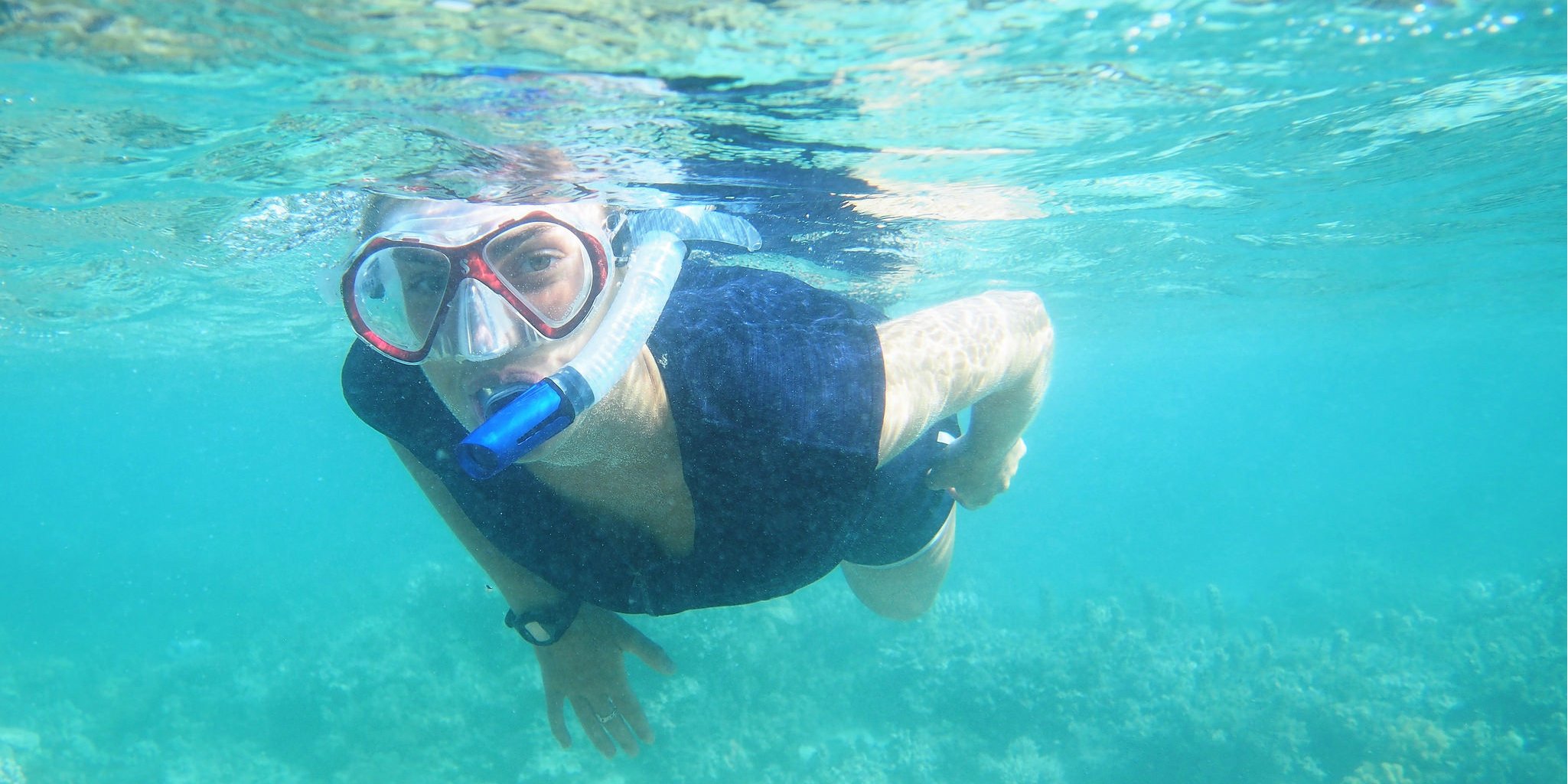 This data is focused primarily on fish, invertebrate, and coral species, but you may also get involved with surveys and removal of marine debris, as well as environmental education, and alternative income training.
This project is perfect for those who love diving and are looking to pair it with a passion for science, conservation, and development.
Looking to get even more involved? Check out the PADI Divemaster Internship in Fiji and Thailand.
Help promote water security in Fiji
Despite being surrounded by water, Fiji is no stranger to water insecurity. Groundwater sources have dried up, and shortages are common in the dry season.
As a result, Fiji's government has to send clean drinking water to cities and villages, and rainwater harvesting is a commonplace activity for communities.
As a volunteer with GVI, you can work with communities to bring clean drinking water to villages. You will focus on helping communities to empower themselves by conducting WASH (water and sanitation for health) workshops, and working to install hand washing stations and rainwater harvesting systems.
You will also conduct community needs assessments and surveys, to ensure that project work consistently responds to the needs of local communities.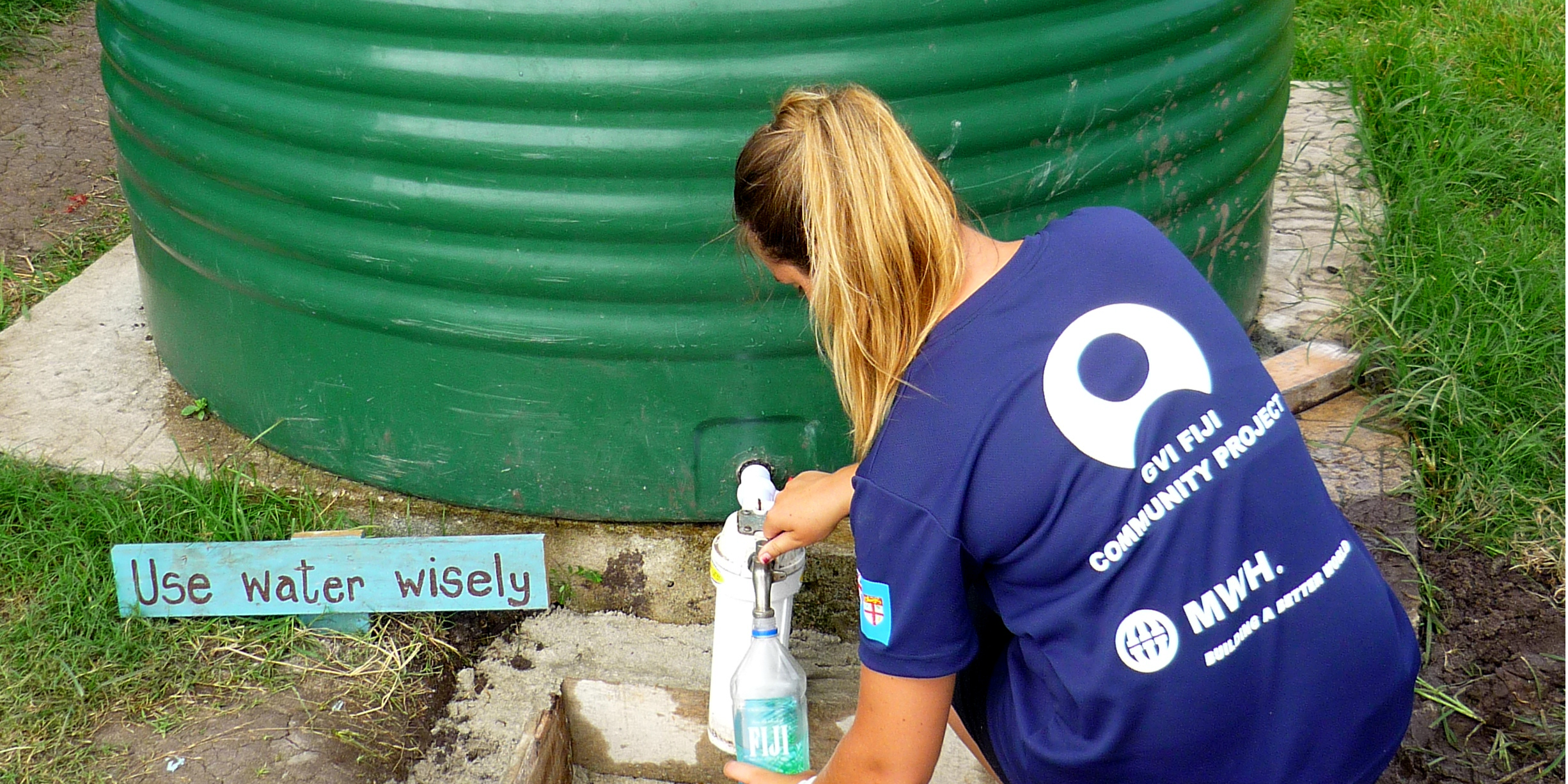 Developing alternative livelihoods
Much of the world's population is moving away from more isolated rural areas and into the urban core. Fiji's experience is no different.
While inter-island migration has always been a common response to droughts, overcrowding, or conflict, these stressors are now compounded by additional environmental and social pressures.
Those who do not wish to leave their villages and move to more urban areas are challenged to develop alternative livelihoods that benefit both themselves and their communities.
As a volunteer on GVI's alternative livelihood project you will work with local partners to promote and support such projects in the Dawasamu District.
You will conduct research on existing opportunities and available markets, and support local participants by helping to create items to be sold, and assisting with marketing and branding.
Increase healthcare capacity
In the late 1970s, Fiji signed the 1978 international Declaration of Alma-Ata, which represented a promise of "healthcare for all" for the country. Since then, access to healthcare has increased dramatically.
Fiji's health burdens include increasing rates of obesity and chronic kidney disease. This is thought to stem from a lack of readily available healthy food (due to the loss of arable land, and crops from increasingly destructive cyclones), as well as an abundance of cheap, and unhealthy food being imported into the country.
Like many small and developing nations trying to meet health challenges, Fiji also faces a shortage of funds and qualified healthcare professionals.
Volunteers on GVI's healthcare project in Fiji will support local health officials and nurses to increase their capacity to provide care. Volunteers meet weekly with the district nurse to identify the needs of the community. They then provide support by working alongside nurses, collecting data, and running local community health workshops.
Make an impact in Fiji

Regardless of the project you decide to join, traveling to Fiji and immersing yourself in its culture is sure to be an unforgettable experience.
By supporting local communities in their efforts to meet the UN SDGs you can be sure the time spent on one of GVI's high-impact projects will make a lasting difference.
Not eighteen yet but still want to get involved? Check out GVI's under 18 program in Fiji where you can get involved in community infrastructure projects. Speak to a member of our team today.