Itching to travel abroad, but unsure of where you should go, or what you should do? By volunteering worldwide you won't need to pick just one place, or skimp on a meaningful experience abroad. Here's why.
Multi-country volunteering opportunities can set you up to explore some of the most sought-after destinations abroad.
It's also an opportunity to live and work with local people – which means you'll get to sink into the culture of every destination you travel to. 
You could volunteer across continents, or opt to spend your time travelling abroad experiencing more than one place on the same continent.

Whatever you decide, you can be sure that volunteering worldwide will allow you to broaden your global perspective. 
And, you'll get to experience the best attractions in some of the best destinations abroad on worldwide volunteer opportunities. Which makes wondering where to volunteer to have a meaningful travel experience so much less stressful.
Here are eight of the best destinations you can travel to on our worldwide volunteering programs.
Where you can volunteer worldwide
1) Seychelles

Seychelles is a well-known holiday destination because of its stretches of white sand beaches and tropical climate. 
Volunteers on one of our worldwide volunteer programs can travel abroad to Seychelles' Mahe island.
Here, they'll explore the beaches that were once the preferred hideaway of pirates, as well as the capital city of Victoria – which clings to the foot of a steep mountainside and rolls out to meet the Indian Ocean. 
It's also a great place to earn a Professional Association of Diving Instructors (PADI) Divemaster qualification, while adding to global marine conservation efforts in the Indian Ocean.
Start off your worldwide volunteering experience in Seychelles by signing up for our Indian Ocean Marine Conservation and PADI Divemaster internship. 
During this internship you'll get trained up in marine conservation techniques and theory, advance your diving skills, and contribute towards marine conservation projects off the coast of Mahe island.
Further reading: Volunteer in Seychelles and find your office in the ocean
For the second leg of this program, travel to Thailand and dip your toes into the same ocean in a spot almost 5,000 kilometres away in Phang Nga province. Here you'll clock up hours of dive time, and tons of practical experience that will count towards your PADI Divemaster qualification.
But, if you had your heart set on catching an African sunset all the way through your worldwide volunteering program, then you can do that too. Because you could choose to travel from Seychelles to South Africa instead, and see an African sunrise each day.
How? On our African Tropical Island and Savannah Conservation program of course. This is one of those worldwide volunteer opportunities where each step of your journey will add to global conservation efforts on the African continent. 
This is because you'll get to follow up making an impact in island conservation in Seychelles by adding to wildlife conservation in South Africa. 
2) Thailand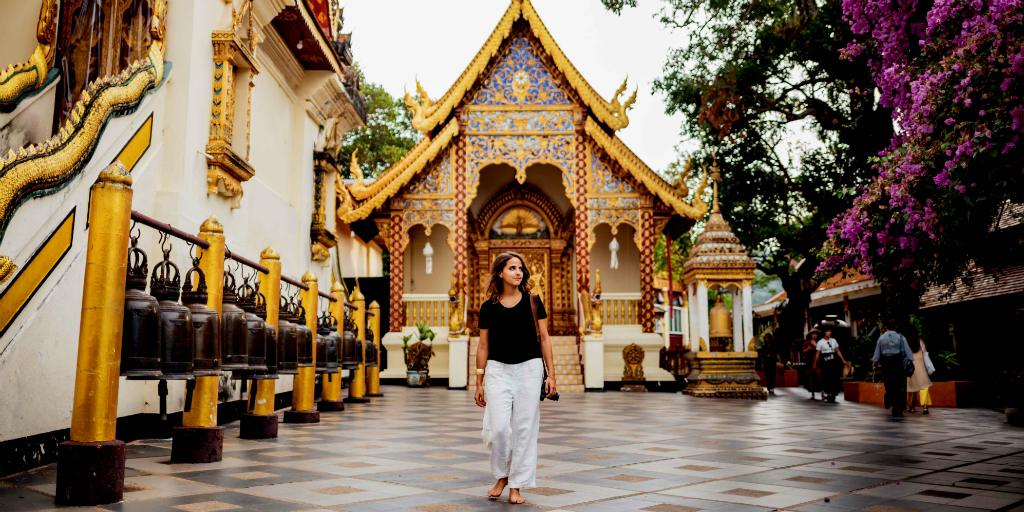 Did you know that Thailand is home to around one-tenth of the world's animal population? Or that, when you travel abroad to Thailand, you could visit over 30,000 Buddhist temples?
Well it's true!
And, you could get to see tons of Thailand's attractions on a worldwide volunteering program.
While travelling abroad across Thailand on our Elephant and Endangered Sea Turtle Coastal Conservation in Thailand program, you'll contribute towards animal conservation aimed at sea turtles in Phang Nga, and Thai elephants in Chiang Mai. 
Further reading: Four reasons to volunteer in Thailand
3) Fiji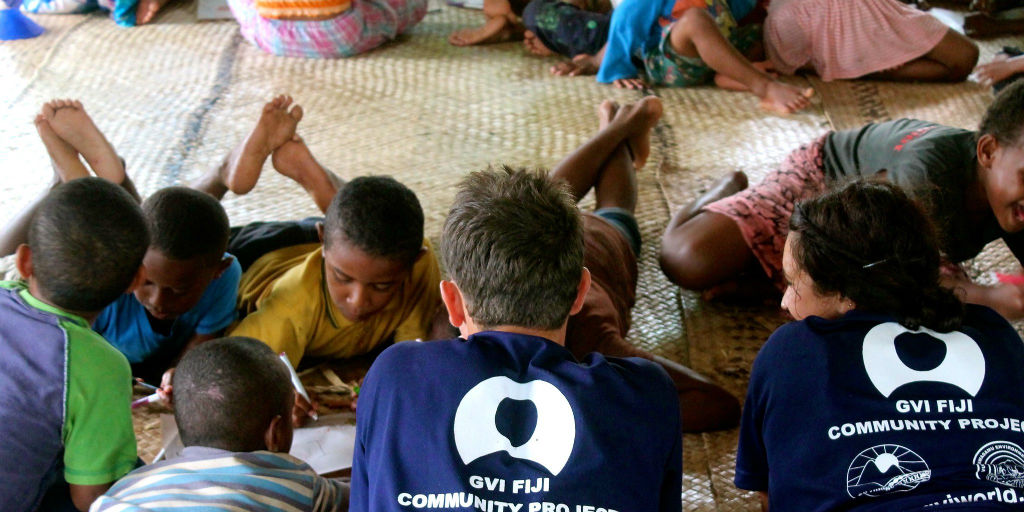 Imagine travelling abroad to one of the world's most sought-after beach destinations. Now imagine travelling to two of these beach destinations in one trip!
Now stop imagining, because you can on the Pacific Ocean and Caribbean Sea Marine Conservation and PADI Divemaster Internship, a multi-country marine conservation internship that takes you to both Fiji and Mexico. 
Start out by finding your feet and receiving all the training you need on Fiji's Caqalai island – a small island that is perched on the edge of a vast barrier reef system in the south Pacific Ocean. 
Picture setting up for a dive while sinking your toes into the soft sands of the island's beach. Before slipping into the water, cast your eyes across the horizon, and see how many of Fiji's 330 islands you can spot from the shore. 
Then, get stuck into underwater marine conservation surveys and dive training that will have you earning your PADI Divemaster qualification by the end of the internship. 
Further reading: The eight best things to do in Fiji
And when your time in Fiji is nearing its end and you wish you could see more of the sea, don't worry. Because, you'll soon travel to another one of the world's best beach destinations – Puerto Morelos, Mexico.
4) Mexico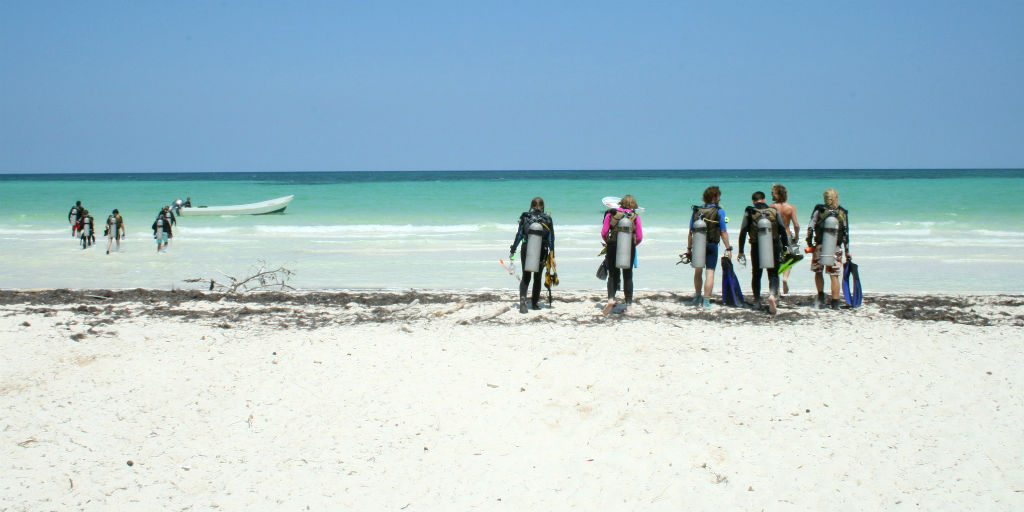 The waters off the shore of Mexico's Puerto Morelos are home to thousands of species of tropical fish and marine species.
It's also where volunteers will start off on their second leg of the Pacific Ocean and Caribbean Sea Marine Conservation and PADI Divemsater internship. And what better place to experience even more of the ocean than here along the Riviera Maya – a stretch of coastline that's home to the second-largest coral reef in the world. 
After you clock off from your daily duties, you can meander back to base along the palm tree-lined promenade, and stop in to have some Mexican food for supper at a local eatery. Or, stick around a bit before heading home, and watch fishermen pulling in their hauls at the end of the day – with a Mexican sunset lighting up the sky.
On weekends you'll have your pick of activities to get involved in too. You can choose to go sandboarding in a desert, hike through a mountain trail, sunbath at the beach, or take a dip in a sink hole – also known as a cenote – situated among the foliage of a rainforest. 
Further reading: Six reasons you need to volunteer abroad in Mexico
5) Costa Rica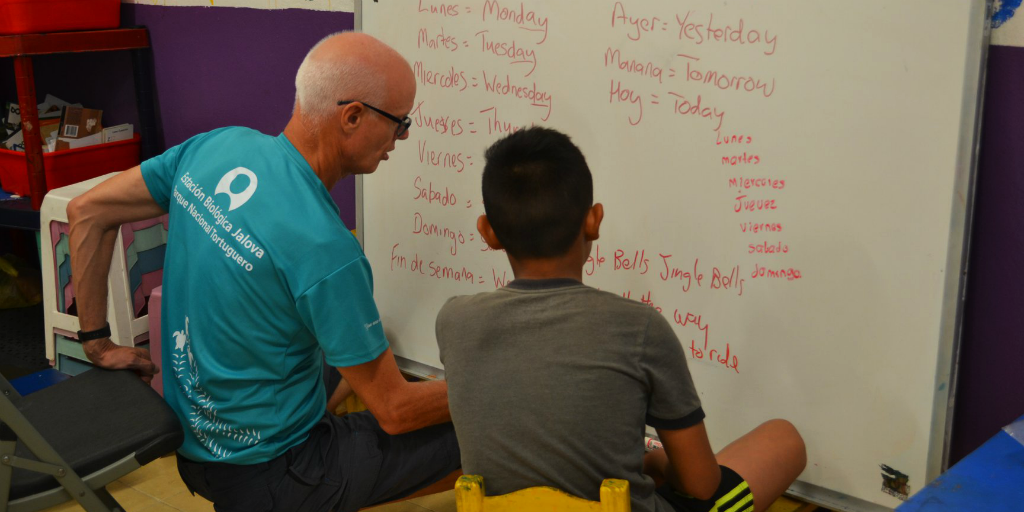 The official language of Mexico is Spanish. But this isn't the only place where you can brush up on your Spanish speaking skills. 
In fact, on the Volunteer with Children in Latin America program, you could travel to Costa Rica – another country where Spanish is the official language – after experiencing Mexico. You'll get to keep up with your language learning while adding to development efforts aimed at children. 
And this year Costa Rica was listed as one of the world's happiest countries on the World Happiness Report. The report looks at how happy citizens are with the environmental and social conditions where they live. And this says a lot about what you'll experience when you travel to this spot in South America. 
For one, it'll become clearer why Costa Ricans are so happy with the environments they live in when you see its vast array of animals and plants for yourself. In fact, you could see much more than you'd expect, because Costa Rica is home to around 5% of the world's biodiversity, and 25% of its land is protected. 
Further reading: How to experience biodiversity in Costa Rica
But, if it's the animals of the African savannah that you're longing to encounter, then you could choose to travel to South Africa.
6) South Africa
If you're wondering where to volunteer in Africa to experience the best restaurants, bars and historical architecture, as well as the grassy plains of the African wild, then travelling to South Africa is your best bet.
On the Childhood Development and Wildlife Conservation in South Africa program, you'll spend time in the city of Cape Town adding to childhood development efforts. 
And, after each day of volunteering, the city lights set the scene for you to become immersed in the culture of Cape Town even more. So sashay to the Malay Quarter for a Cape Town-style curry, or langarm to Long Street for a taste of the South African nightlife that beats along this historic street.
Further reading: Ten things you need to do in Cape Town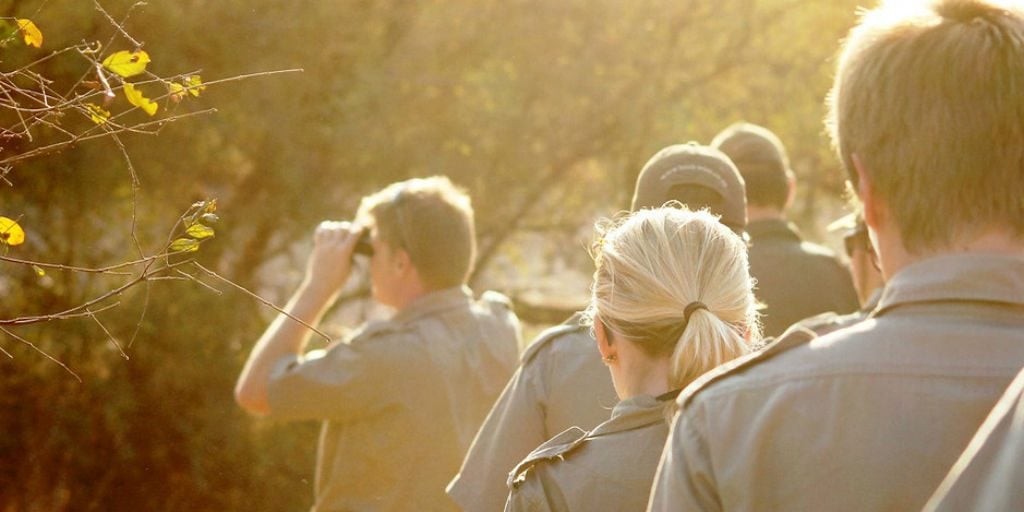 Then swop your city clothing for bush gear, and head off to Limpopo where you'll get started on wildlife conservation activities in the African savannah.
Sink into field research, and wildlife conservation awareness projects, and use this quiet time in the bush to reflect on your South African experience. While you do this, savour the fact that you've seen so much of this country at the tip of Africa in just one travel abroad experience.
And who knows how many wild animals you'll spot on these worldwide volunteer opportunities?
Further reading: Your guide to responsible South Africa travel
But what if you're really interested in getting involved in worldwide volunteering where you'll get to work with children in two different countries?
Well there is the option to travel to India and Nepal and do just that.
7) India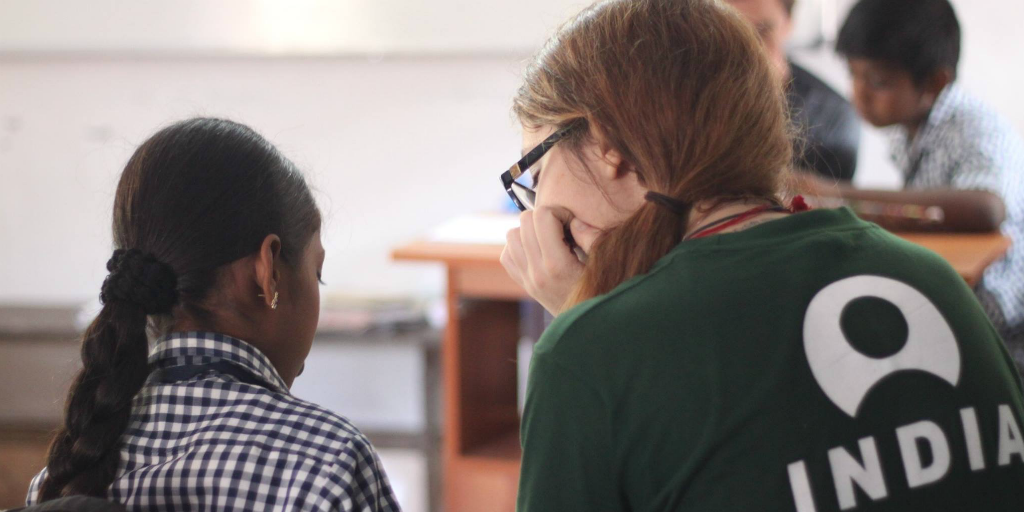 Forget what you've seen in movies about Indian culture, or what you think you know about Indian cuisine. There's no better way to get a feel for India than to travel to the country itself.
Our programs are based in a town called Kochi, in the province of Kerala. Here seaside, mountains and forests are all pieced together to make up the terrain.
Kochi is a port town from which India has traded with many different countries over centuries. And in this town, you'll experience the essence of India mixed with influences from China, Portugal, Arabia and Holland. 
So you may expect to see outdoor markets lined with rows of copper bowls, piled high with an array of colourful spices. But don't be taken aback when you spot Portuguese-style houses around the town, or a Dutch church on the same street as a Hindu temple.
And, with this as your setting abroad, you'll start off working with local teachers and children, and contribute towards childhood development in Indian schools on the Volunteer with Children in India and Nepal program.
But India is just one of many countries that make up Asia. And you could experience even more of the continent while volunteering worldwide. So get ready to fly to Nepal, have your perspective broadened, and your cultural competency stretched even further as you experience a different side of this continent. 
8) Nepal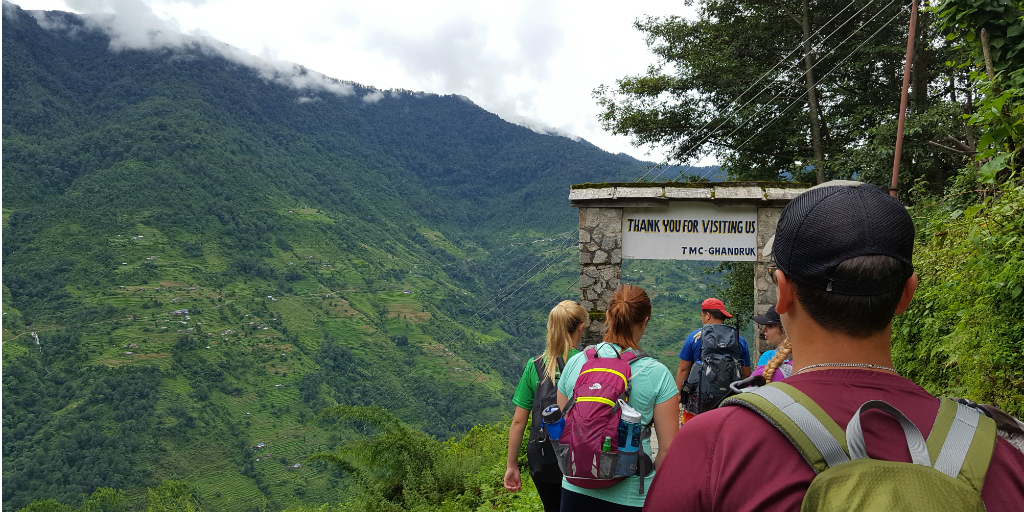 If you're wondering where to volunteer to make an impact, and see tons of cultural attractions, then you'll want to travel to Nepal. Why?
Well, Nepal has the world's densest concentration of world heritage sites. And, its tropical terrain hosts a spot that's thought to be the birthplace of Buddha. 
You could travel here and volunteer in childhood development after visiting India on the Volunteer with Children in India and Nepal program.
But you could also add Nepal to your travel itinerary when you sign up for worldwide volunteer opportunities in global health. The Global Health in Thailand and Nepal program will allow you to first volunteer in Thailand and then move over to Pokhara, Nepal.
Here, volunteers continue adding to efforts that contribute to the United Nations Sustainable Development Goal (UN SDG) 3: Good Health and Well-being. You'll get involved in planning and delivering health education workshops aimed at the local community. These workshops will assist in:
encouraging good nutrition

promoting exercise

promoting healthy habits like handwashing. 
This is an opportunity to volunteer worldwide and see both the limestone cliffs of Thailand's Phang Nga Bay and the snow-capped peaks of the Himalayas mountain range in Nepal, all in one trip. 
Ready, get set, volunteer worldwide!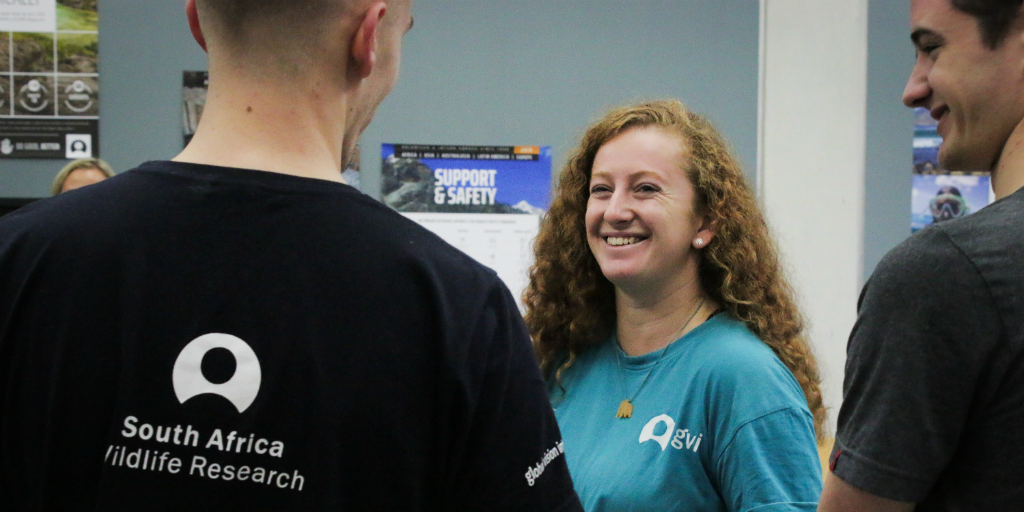 Now that you know more about our worldwide volunteering programs, all that's left is to pick where you want to volunteer worldwide, and the type of impact you want to make.
Find out more about GVI's award-winning worldwide volunteer programs, pick your favourite destinations and focus, and make a start in volunteering worldwide right away.
Tasneem Johnson-Dollie is a contributor for GVI, and an alum of the GVI Writing Academy. The Writing Academy is a skills-development program that pairs development editors with budding travel writers. Learn more about the program here.