Experiencing an intercultural exchange at early age scientifically resulted to be effective on various levels. It is an opportunity to gain personal development, to increase awareness on global issues, to understand other cultures, and to create a solid ground of compassion for their lives.
Recently our GVI hub in Luang Prabang was fortunate enough to host and assist a group of young students from Australia aged 14-15. It gave us the chance to witness the great impact such experience had on both Lao and Australian students.
We can fairly talk about a "Double Way Benefit": students from all over the world have the amazing opportunity to travel to other countries, where the experience of getting in touch with a new culture does not limit itself to the travelers, but it also has a huge impact on the local communities. Lao students had the chance to prove themselves that their English skills are constantly improving. Being able to communicate with English native speakers gives them the confidence and the motivation to keep studying and developing new language abilities. Both local and foreigner students learning from each others gain a unique experience, which will be of crucial help in their future educational and professional careers.
The enormous personal enrichment gained over a period spent in a new international environment will prove to be beneficial for the rest of their lives.
Besides their daily cultural tours to local attractions, such as waterfalls, the rice farm, museums, etc, the Australian students also spent few hours every day participating in workshops with Lao students. The workshops aimed to raise awareness among the students on global issues like gender equality, the importance of education, self confidence, educational opportunities, empowering through education, and how the differences in culture and traditions have an impact on the above-mentioned topics. They had the chance to discuss together sharing and learning from each others' experiences.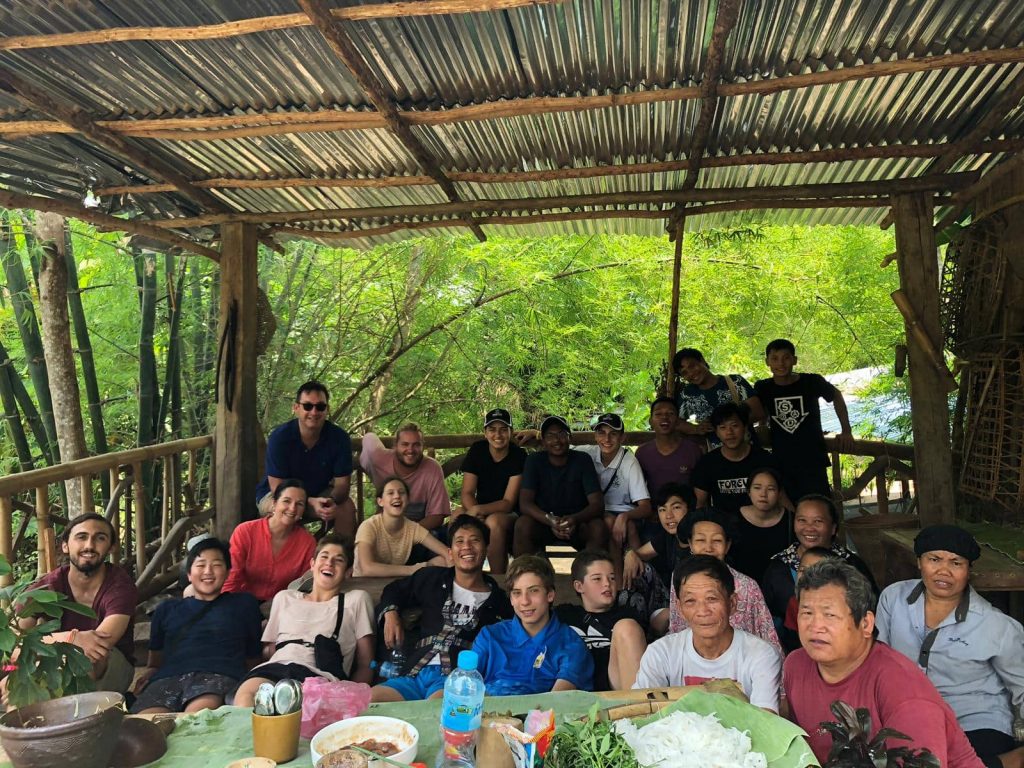 Learning about the culture
Lao culture, and more broadly speaking, Asian culture, is, at the eyes of westerners, the emblem of peacefulness and morality. Does this description denote the reality of life in Laos? This is not the full story, it is a very limited description, Lao culture is much more than this, and what better way to get to know it than live it from within?
The students spent time learning about the various ethnic groups in Laos, they participated in a presentation about Hmong culture and visited the cultural and ethnology museum to fully understand the importance of diversity in Laos. They learnt about different traditions, languages and daily routine of the three main ethnic groups, which are Hmong, Khmu, and Lao. Getting involved in the Lao lifestyle allowed the young Australian students to have a broader world view, and understand what is essential in Lao life.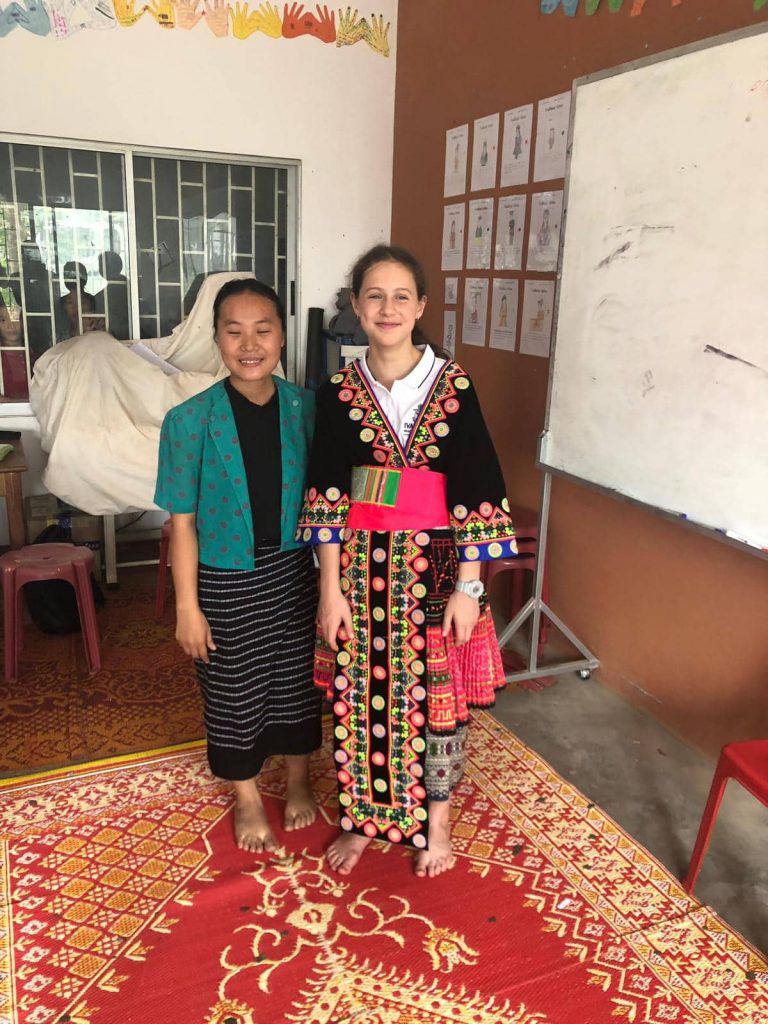 Another meaningful experience was the visit to the UXO (the unexploded objects museum), where they learnt about the devastated consequences of the secret war in Laos. Laos is the most bombed country, with an approximate number of 80 million unexploded bombs, without counting those already exploded. The students became more aware of the atrocity the war,and the effect of which is still felt today. Every day in many parts of Laos farmers and children die because of sudden explosion of bombs left behind. Luang Prabang is mostly bomb-free, while other provinces like Xieng Khuan are still at high risk.
A practical experience
Farming is the main source of income for the majority of the Lao population. The spectacular lands are mostly covered by rice fields. The students had the unique opportunity to spend a day working in a rice field, where they could first hand experience what life in Laos means. This special occasion was not only a chance to gather together and have some nice time in the nature, but also, and mainly, it was a very practical and life changing cultural experience. The students could really feel the hard work needed to earn to live in villages. They could learn that Lao teenagers, who are about their same age, are often required to work in rice fields up to 8 or 10 hours a day. This was a moment of deep reflection and growth.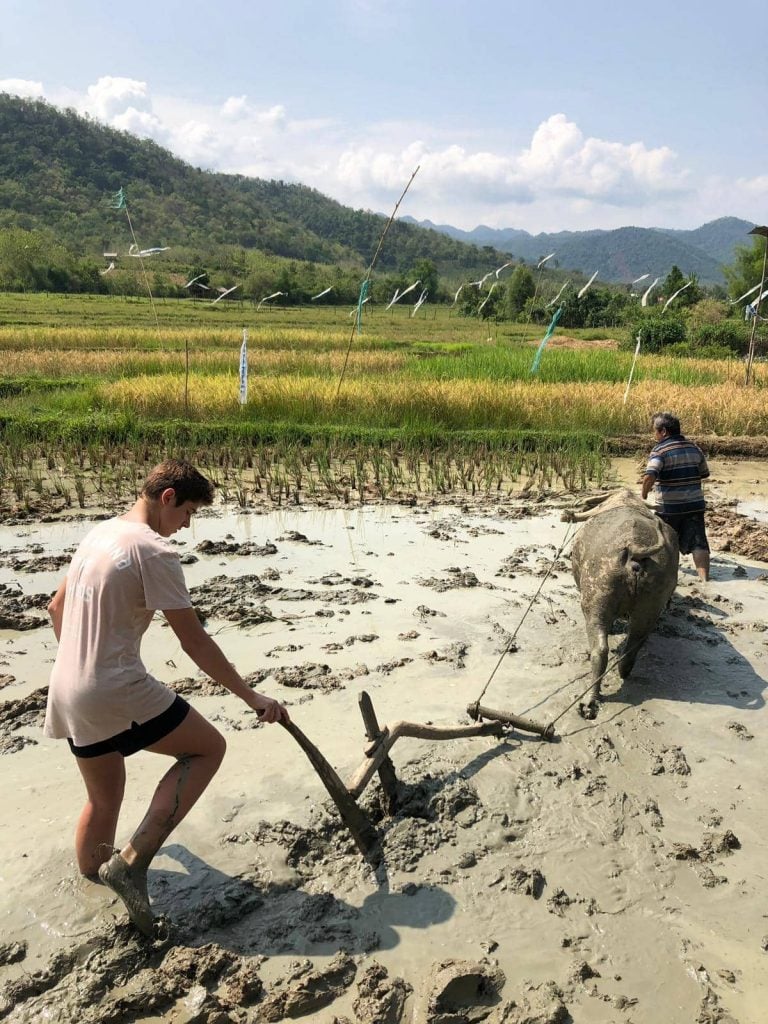 The group kept a daily journal during its trip to Laos. The next article will report some of the students' reflections on their experience in Luang Prabang. You can keep updated reading the GVI blog.