After many holidays doing the usual, sitting on the beach, sipping cocktails and seeing the sights, I started looking into locations where I could have a more fulfilling experience. Having discovered GVI online and scrolling through their various program options and locations, I stumbled across their community development base in the Dawasamu District, Fiji.
I would be lying if I said I wasn't initially drawn to the idyllic setting, of exotic islands, and white sandy beaches. It also had a charm and innocence, with the location being tucked away in a far corner of the world.
It had never been a country that struck me as struggling at an individual economical level, or overly in need of support.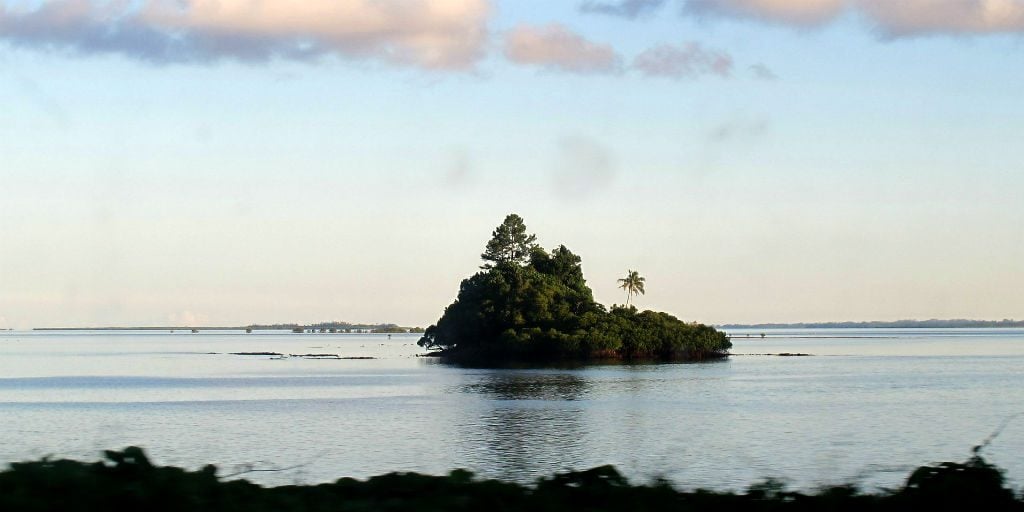 This only spiked my interest further. I settled on the construction project and this felt the most obvious since I had some experience in construction work.
After a few months working three jobs and saving towards this project, I finally could book my flight to Fiji.
Before the build up to the project, I was given a training manual which gave a detailed guide of all of the sustainable work happening at GVI's location in Fiji at the time. A combination of water tank and solar panel installations, as well as sustainable vegetable plantations were listed.
It became apparent that despite the relaxed islanders take on life, they needed support and were welcoming of help towards achieving their objectives.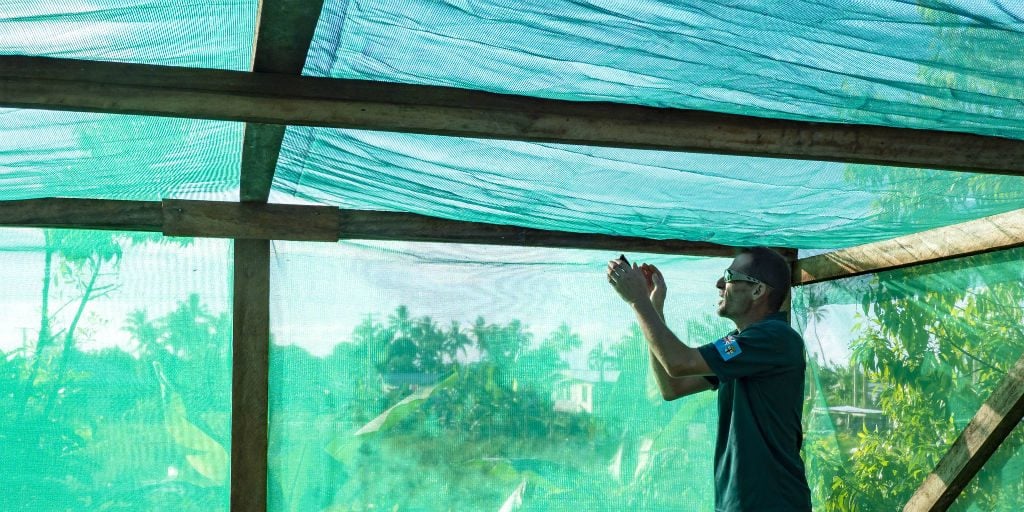 When I arrived in the city of Nadi, I was warmly greeted by the GVI field staff and taken to the port with my fellow volunteers to disembark for the district of Dawasamu. When we arrived we went over the various health and safety briefings, and this is about all I remember since I fell asleep before my head hit the pillow. 
In the morning we set about some training and it was decided that our main focus was water tank installation.
This would mean we would work towards the United Nation's Sustainable Development Goal (UN SDG) 6: Clean Water and Sanitation for various and more remote Fijian islands that struggle to obtain enough water.
This struggle is especially apparent in the summer months when water needs to be carefully rationed, something that I had never had to think about in my world. 
We had to transport one of the larger tanks to a nearby island. The tank was so large in fact that it was too big to fit on our eight-person boat. This meant we had to roll the tank down the beach and tie it to the back of the boat.
When we arrived on the nearby island we set about digging a base for the tank to rest on. Now, I have some construction experience as mentioned, but this was tough work. By this point, I had no doubts about this being a volunteer project! After digging the 9 x 9 feet base, we mixed up the concrete, filled the base and levelled it out for the tank to rest on once dry.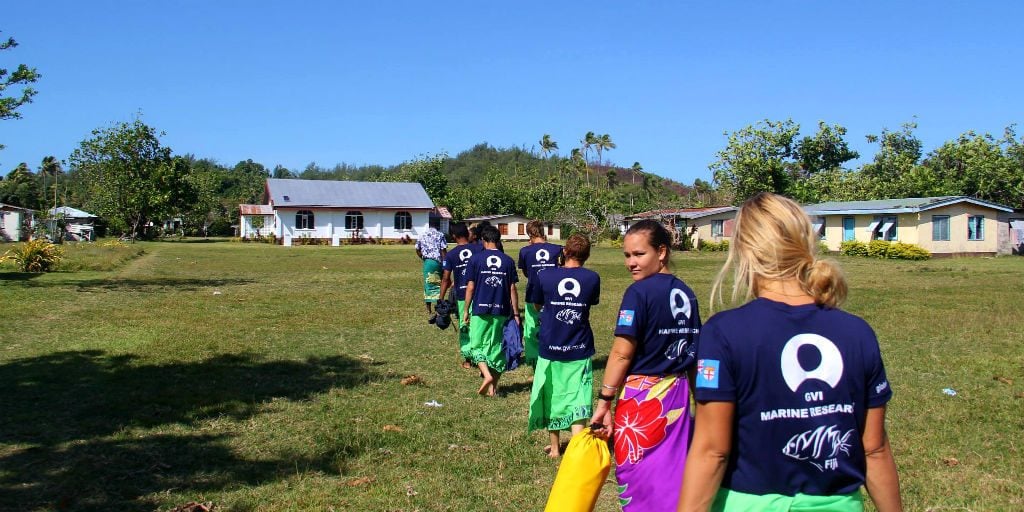 Once the installation was complete, we were welcomed into the nearby home of a local woman who offered us dinner.  Some amazing food was prepared, more than any of us could possibly have eaten.
Our host family was very hospitable and they gave us a glimpse of the day-to-day life of a local Fijian. "I could easily swap the hustle and bustle of central London commuting," I would think to myself on occasion. I asked our hosts how a water tank would make a difference on the islands.
She answered by explaining how much of their water had to be rationed before. This would mean drinking water would take priority as would cleaning cutlery but if the water was low certain nonnecessities would have to wait.
Now, with another water tank installed, these rations could be eased because there was more room for water storage.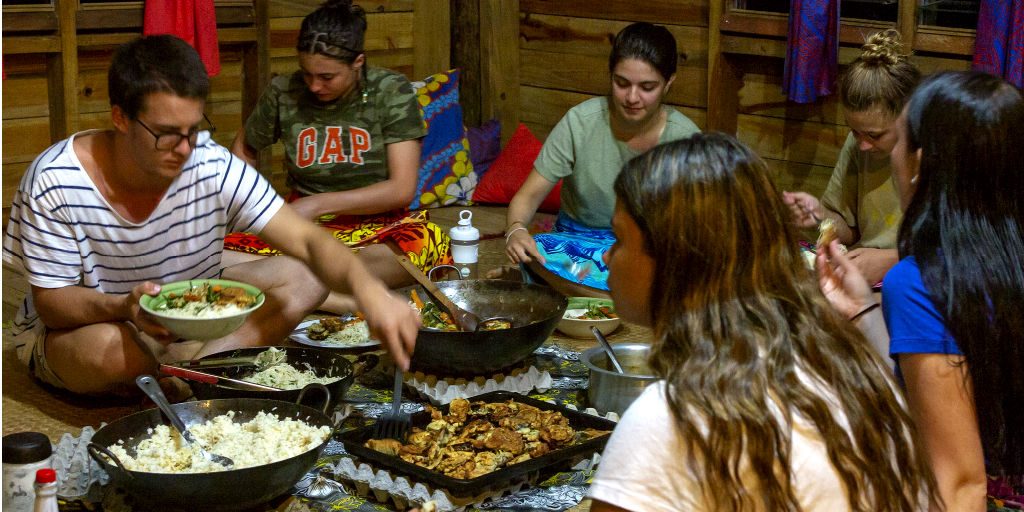 After heading back to our camp I felt a sense of satisfaction that I had not experienced on a regular holiday. I was still here for many more weeks.
Life on base throughout my time at GVI was rustic but comfortable and that is exactly how I wanted it to be. If you are going all that way and wish to experience the real Fiji, you should live like a Fijian.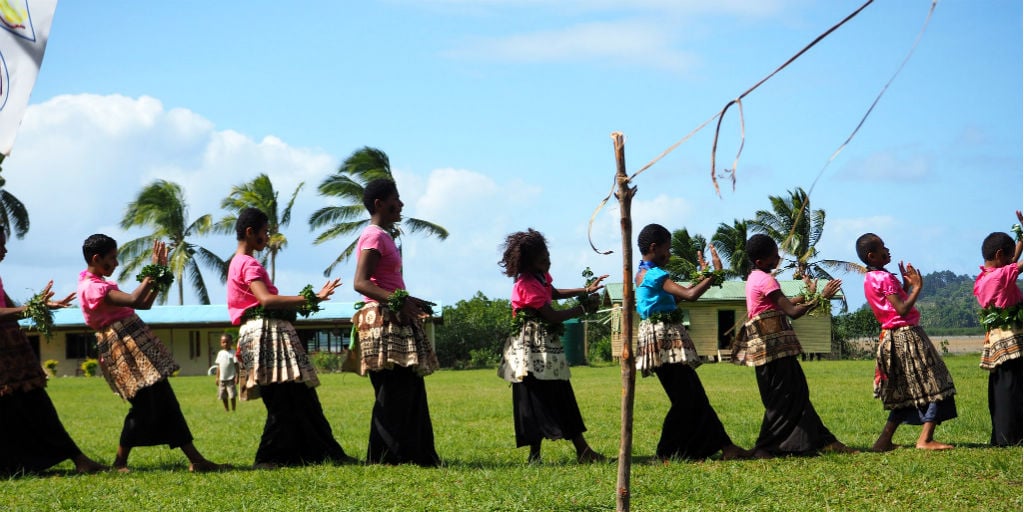 I think, to sum up, my experience in Fiji with GVI is very difficult since I had so many rewarding and fulfilling experiences. I took a lot away with me from the experience and most importantly I have become much less wasteful with water.
GVI's commitment to the people of Fiji by contributing to providing clean water and sanitation is making a positive and sustainable impact for the islanders. I'm so grateful and happy to have been a part of it in some small way.
This story comes from GVI's Impact and Ethics report. To celebrate 20 years of work in sustainable development, we reflect on and showcase our impactful stories and data. Read the report in full.