Are you planning a summer trip to the Mediterranean and looking to deepen your travel experience? Doing volunteer work in Greece will add meaning to your travel by allowing you to make a positive impact when you go.
Travelling is a wonderful experience that many people don't get the opportunity to have. So if you're fortunate enough to be able to go on a trip, you'll want to make it worthwhile.
Southeastern Europe houses the southern Greek peninsula — a piece of land surrounded by the waters of the Ionian, Mediterannean and Myrtoan seas. And on this peninsula, where the serene blue sky dips its reflection on the waves, you'll find the small village of Giannitsochori.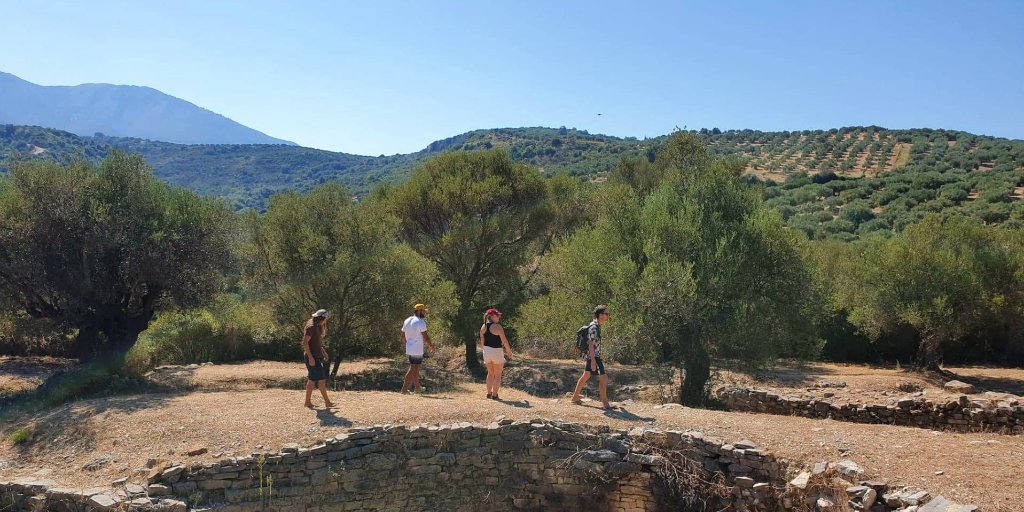 In this village surrounded by historical ruins, the great Greek gods might not be spotted roaming the sandy beach, but you could spot something else. 
The traditional village of Giannitsochori is the nesting place for the vulnerable loggerhead sea turtle. And situated only ten minutes away? GVI's volunteer base.
Find out how you can bring meaning to your travel experience by doing volunteer work in Greece.
Why work with loggerhead sea turtles in Greece?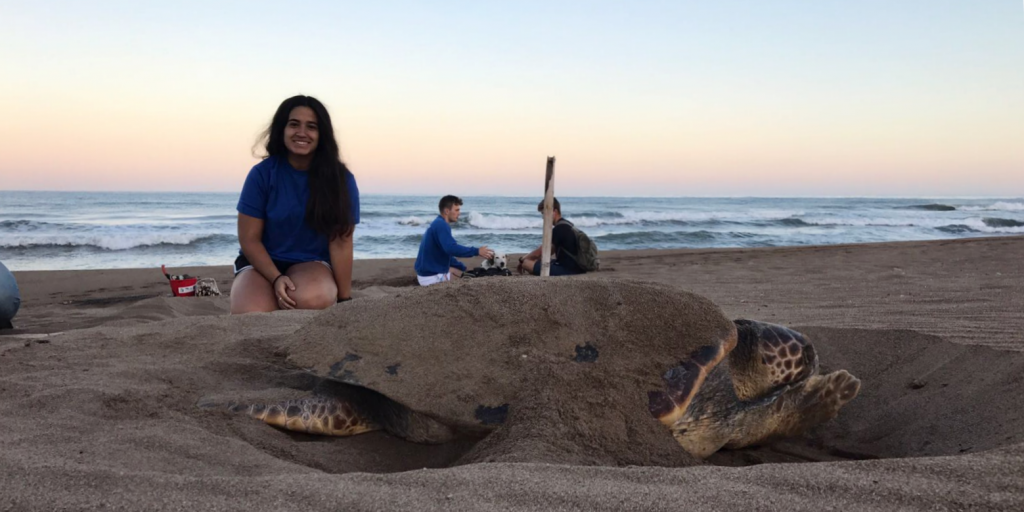 Did you know that a female loggerhead sea turtle will lay her eggs on the same beach she hatched on as a baby, even if she has to travel thousands of miles to get there?
Journeying is part of a loggerhead sea turtle's life from the moment they hatch. Loggerhead sea turtles lay their eggs in a pit on the shore and leave the eggs there for about two months.
Once the eggs hatch after the two month period, the baby loggerhead sea turtles make their journey towards the ocean without their parents. During this journey back to the ocean, the babies are vulnerable to predators.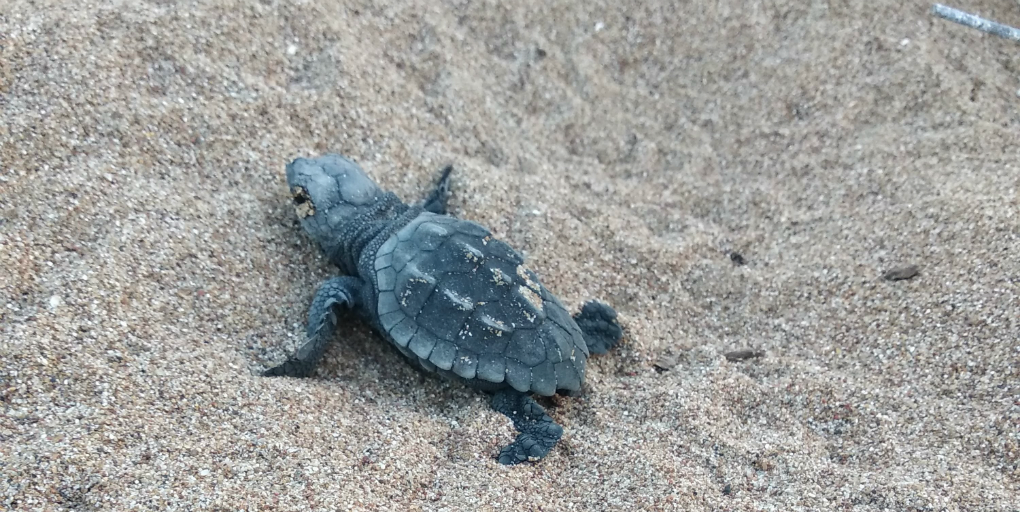 In fact, on the IUCN Red List of Threatened Species, the loggerhead sea turtle is listed as a vulnerable species with a continuously decreasing population.
That's why work is being done to support and protect the remaining loggerhead sea turtle population. Do you want to be a part of it?
Work with loggerhead sea turtles by volunteering in Greece
In efforts to conserve and protect the loggerhead sea turtle species, GVI's volunteer program in Greece runs in partnership with ARCHELON The Sea Turtle Protection Society of Greece.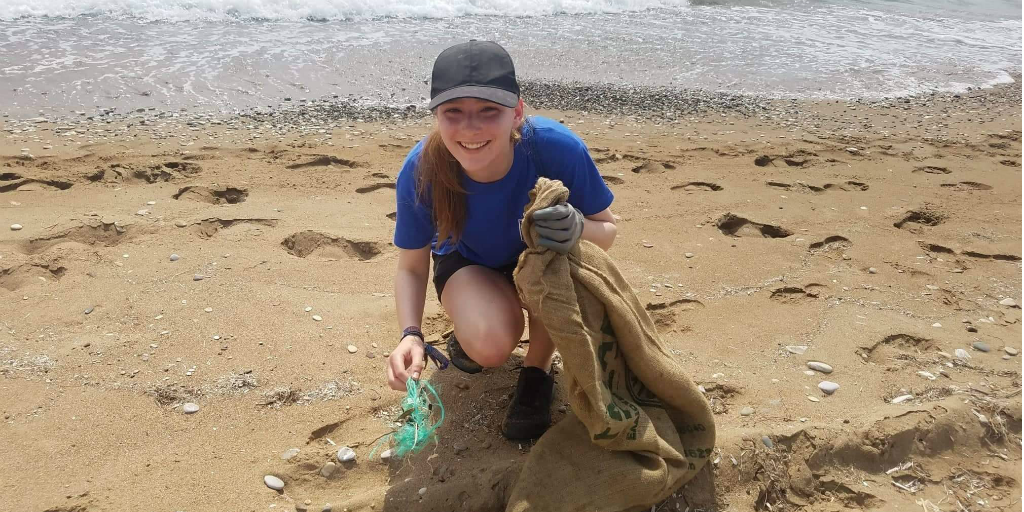 This volunteer program runs between June and September each year. As a volunteer on this project, you'll play an important role in the protection of loggerhead sea turtles.
In the crisp early morning air, volunteers will do beach patrols to locate loggerhead sea turtle tracks in the sand and their nesting pits. You'll record data and take measurements, as well as assist in the installation of nest grids to protect eggs from predators.
At night, you'll walk under Orion's Belt to accompany staff on night surveys to collect data on nesting female turtles. Did you know that sea turtles navigate back to the ocean using the reflection of the moon and stars on the waves?
You'll also help raise awareness within the local community about the importance of conserving the loggerhead sea turtle species. Another fun opportunity to practise teamwork while you make a positive impact is during the weekly volunteer beach clean.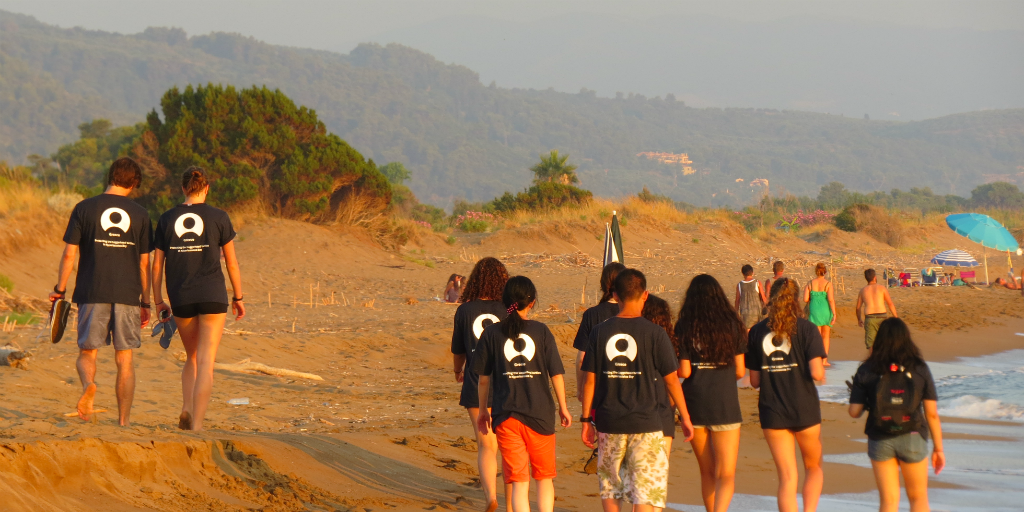 You'll also get to meet like-minded volunteers from all over the world and have the opportunity to make international friendships that could last a lifetime. 
Volunteers get free time too. Over weekends, you and your new friends can visit local nature reserves, view local architecture, and learn more about Greek culture.
Don't forget to take a dip in the ocean, but watch out for baby sea turtles trying to find their way back home.
Assist in the conservation of loggerhead sea turtles by doing volunteer work in Greece. 
Zaytoen Domingo is a junior content writer for GVI, and an alum of the GVI Writing Academy. The Writing Academy is a skills-development program that pairs development editors with budding travel writers. Learn more about the program here.