With the recent quarter two Global Domestic Product (GDP) announcements shared from the Statistics South Africa website, the effects of this tumultuous pandemic have now been officially put onto paper, and labelled a "severe punch in the gut" for South Africa's economy. 
The months of April, May and June (quarter two) of 2020 will be known as the pandemic quarter, with the GDP suffering an annualised reduction of 51%. Incredibly, this dwarfs the annualised contraction from the first quarter of 2009 when the global financial crisis hit (6.1% decline compared to 2020's 16% decline between quarters one and two). Historical data from the South African Reserve Bank shows the second quarter of 2020 has been the largest fall in GDP since 1960! So what does this mean for the country's tourism and conservation sectors? 
Recreation and culture, as well as restaurants and hotels took massive hits, with expenditure declines of 86% and 99.9% respectively. The government now warns that this pandemic could cost the jobs of 400,000 workers in the tourism industry alone. Since the 18th of August, South Africa has moved to Level 2 of the Risk Adjustment Strategy, allowing domestic interprovincial travel to kick start the tourism sector once again. This important development is the much needed breath of fresh air into the sails of South Africa's economy. Tourism in South Africa is the one sector that bears the ability to stimulate inclusive economic growth and employment, estimated to contribute more employment opportunities than the individual efforts of agriculture, automotive and chemical manufacturing and mining. In 2018, tourism generated R120 billion in foreign exchange from international visitors, adding up to roughly 8.7% of South Africa's exports (second only to mining). Tshifhiwa Tshivhengwa, the CEO of the Tourism Business Council of South Africa says "tourism can be South Africa's economic lifeline, but only if international borders are opened up soon", concluding that "The safe reopening of South Africa's borders is an essential step for Tourism to contribute meaningfully to Government's tax revenues. Every day we remain closed to international travel, we lose R336 million of spend and the Government loses vital tax revenue. Opening up our Tourism sector will have a direct and immediate positive impact on Government's coffers at a time when it most needs it."
But what does this have to do with wildlife and environmental conservation in South Africa?
The funds generated by tourism, which go on to support some 23 million livelihoods all but dried up during the harsh COVID-19 lockdown period. Wildlife-based ecotourism was estimated to be worth approximately R323 billion annually to South Africa's GDP (2013), much of which contributed directly towards the management of protected areas. Many people think the lockdown and restriction of human movement around the world would benefit nature and be a step in the right direction. There has been documented positive environmental outcomes from the pandemic lockdown, such as reduced industrial activity and transport lowering emissions and air pollution worldwide. In some Asian countries, such as China and Vietnam, efforts to restrict wildlife trade are increasing, and if this becomes more sustainably regulated and enforced, this may result in reduced poaching events in Africa that supply these Asian markets.
These positive outcomes are more than likely going to be temporary fixes, and highly prone to a reverse effect when travel restrictions are lifted. The unfortunate reality is that without international revenue being directly injected into South Africa's conservation sectors through ecotourism and even hunting, the biodiversity of our wildlife and the protection of their habitats is at serious risk. With lower conservation capacities and increased threats to wildlife and ecosystems, all the positive outcomes during the lockdown will all be for nothing. 
The revenue generated from tourism helps governments to justify the protection of wildlife habitat. These funds contribute towards expenses like staff salaries, diversifying and strengthening the local economies, anti-poaching units, as well as contributing to food security and poverty alleviation through upliftment projects in the local communities. And that's just government spending in National Parks and protected areas. 
These nationally owned and run areas account for over 3.75 million hectares of wildlife environments across South Africa. When you bring the privately owned protected areas into the mix, this is another 200 million hectares in the country that still require income. The ecotourism sectors need both international and domestic travel to continue their operations, which in turn provide critical resources for locals who benefit from these biodiverse areas. Having these protected wildlife areas also provides important cultural and heritage values for a multitude of ethnic groups, and our charismatic species such as the Big 5 have extensive symbolic value internationally. 
The plummeting tourism revenue of the COVID-19 pandemic will also likely roll on to negatively affect the natural resources and their ecosystems in rural communities. Economists and researchers predict that an increase in poaching, tree felling, artisanal mining, encroachment on protected areas and agricultural conversions are still to come, considering many ecosystems and wildlife populations are already breaching their tipping points. There's a good chance we will likely see population declines, local species extinctions and intensified disruptions in natural ecological processes.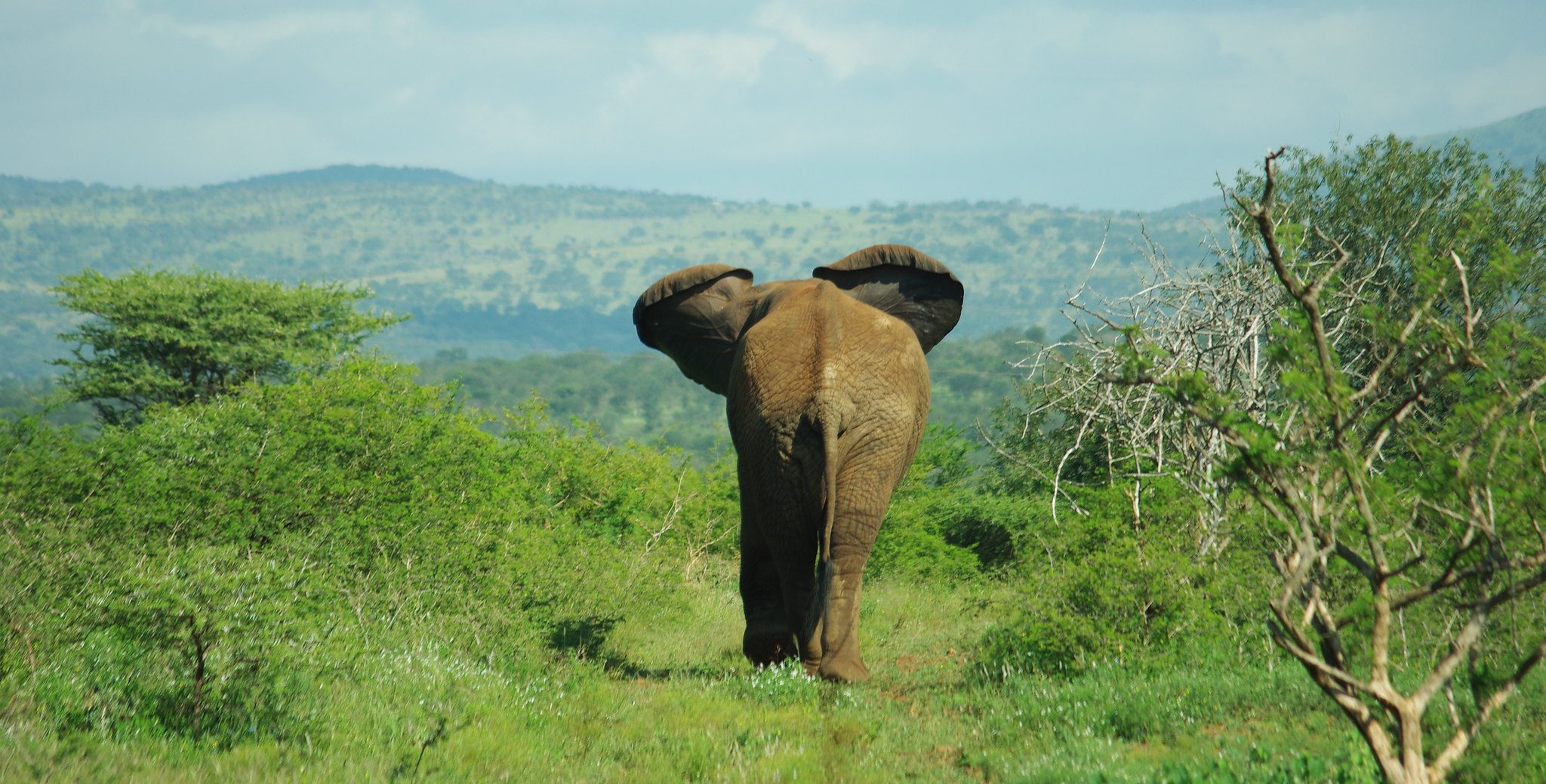 South Africa must engage local and international concerted efforts in order to have a fighting chance at recovering from this global pandemic. The government, international communities, donors and conservation groups must collaborate on decisive efforts and actions, to employ adaptive management strategies in an attempt to mitigate the pandemics' negative impacts.  It won't be as simple as opening up the borders to tourists once more, there must be sustainable economic, social and environmental additional policies and protocols implemented in order to ensure the longevity and resilience of South Africa's wildlife, environment, and her people.
Sources
Lindsey, P., Allan, J., Brehony, P. et al. Conserving Africa's wildlife and wildlands through the COVID-19 crisis and beyond. Nat Ecol Evol (2020). https://doi.org/10.1038/s41559-020-1275-6
https://www.southafrica.net/gl/en/trade/page/coronavirus-covid-19-south-african-tourism-update/tourism-industry-faqs?asd=326192 
https://www.satsa.com/tbcsa-calls-for-opening-up-of-borders-to-let-tourism-breathe-life-into-the-economy/ 
https://theconversation.com/covid-19-africas-conservation-and-trophy-hunting-dilemma-140029