Seventy-year-old Edith struggles to grasp almost all computer concepts, to adorable and comedic results. However, her lack of eyesight, good hearing and punctuality does not prevent this indomitable spirit in the slightest from coming to class consistently. 
She comes every day, pencil and notebook in hand, prepared to learn the same lesson for the fourth or fifth time in a row. She tells me that she's extremely happy to have this opportunity and that she reminds her husband daily of her intelligence.
Edith is thankful (as the self-proclaimed matriarch of the class) that all Nonzamo women have the opportunity to come and learn for free and urges them to all take part.  
However, Edith is not the only one who has benefitted from GVI's Women's Empowerment initiative. I watch as Matumo, another woman who attends computer classes regularly, slowly gains confidence and passes her final test.
When handing her the certificate of completion I said, "Congratulations, you did a fantastic job, you're so smart!" to which she smiles slyly and said, "I know", before sauntering out the door to a group of cheering women. 
When I first met her, she needed constant support and affirmation that she was doing well and told me she didn't think she could ever finish the course. Now, look at her. It is stories like Edith's and Matumo's which inspire me every day to volunteer. They make me believe in a better future. It is a privilege to work with them. The word "inspiring" can hardly begin to describe the experience.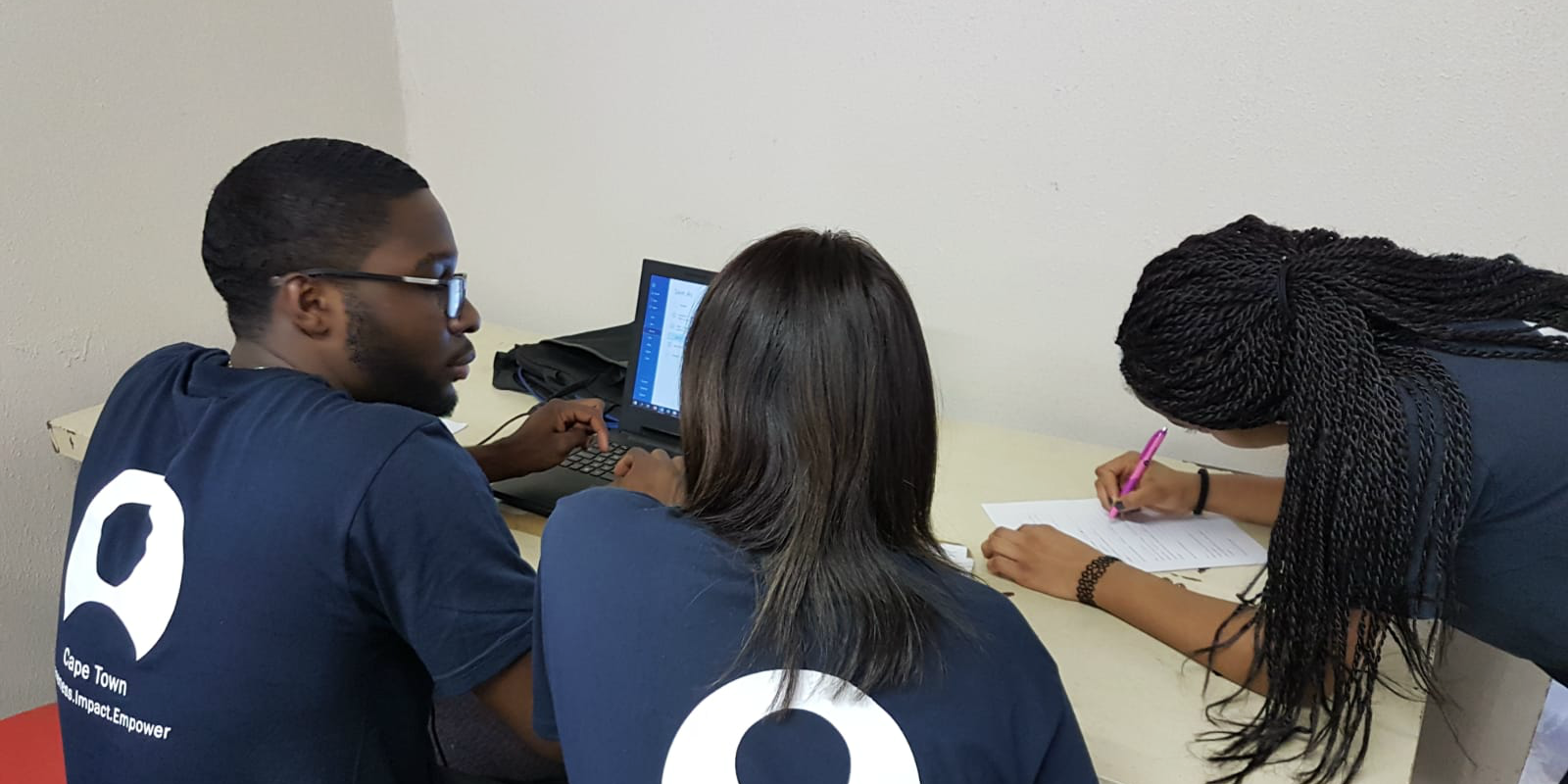 The computer classes are geared towards women looking to gain and maintain proficient computer skills. This allows them to add to their CV/resume. GVI's Women's Empowerment project provides one-on-one lessons of 30 minutes each, to women who make daily appointments with a volunteer.
Over the course of a six week period, it provided them with a certificate. The certificate indicates that the women have been attending all their lessons. It also shows that they have passed all of the small tests required by the certification process. The skills acquired can be used to switch jobs, expand horizons, and increase wages.
The GVI project contributes to United Nations' Sustainable Development Goal (UN SDG) 5 by giving the women skills to compete in the job market, and instil them with a newfound sense of confidence, which can be lost over time due to a semi-traditional male-dominated and lead society.
Not only can the women attending pass the basic computer skills over to friends and other students, but they can also help their children and spouses. Due to current technological developments and our constant need for technology, it has becoming more and more necessary to develop and obtain computer skills for jobs and life in general. 
The difference made by GVI's Women's Empowerment project can be measured not only in the increasing number of women signing up and waiting for lessons, but also in certificates earned, proud smiles, confidence, and thank yous received.
GVI's endeavour for women's empowerment in Nonzamo is not only sustainable but it is a thriving, busy, productive project, which is lead as much by the community members as those who are volunteering.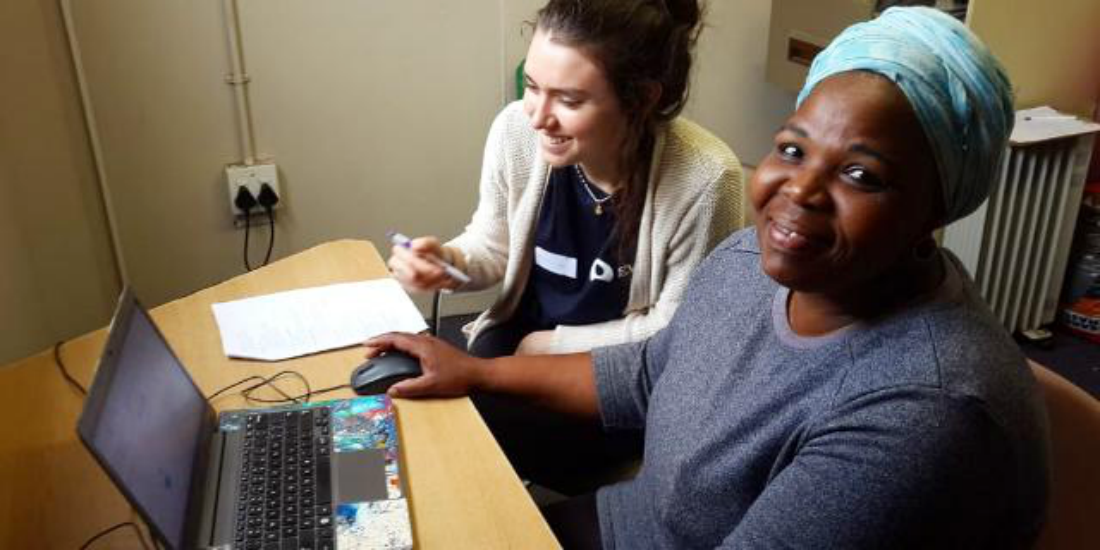 This creates a balanced environment where little new resources are needed to continue a project's work, making the project almost completely sustainable. The project gives women the opportunity to lead the way for women in Nonzamo Township, South Africa, and the future. Participants are leading the way with their skills and carving out a path for all South African women towards achieving Goal 5: Gender Equality. 
Unfortunately, many women living within South African townships do not have the option of going to university or even sometimes finishing high school. Sadly countless become mothers at a very young age and are told they will amount to little by society.
Goal 5 attempts to tackle and address this issue all over the world. It aims to, achieve gender equality and empower all women and to do so in an ethical and sustainable manner. GVI contributes to reaching this goal significantly in the communities they work in by tackling issues such as unfair social norms and stances by way of education.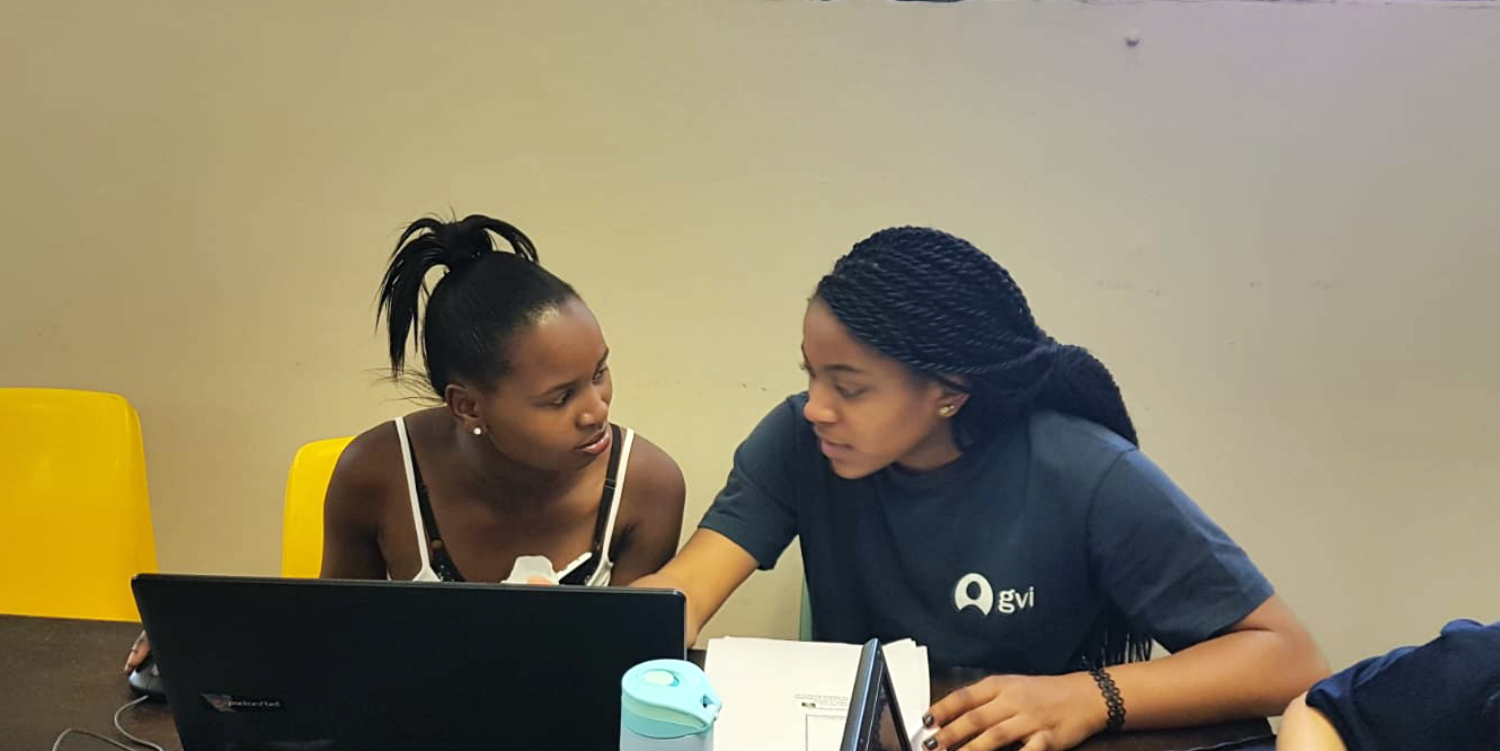 Not only are women showing off how capable they are in terms of learning new skills and intelligence, but they're also banding together to help each other review, learn more, and support each other.
The GVI Women's Empowerment project is about much more than Microsoft PowerPoint, Microsoft Word, Microsoft Excel, USBs, and typing skills – it is about community, sisterhood, and love.
This story comes from GVI's Impact and Ethics report. To celebrate 20 years of work in sustainable development, we reflect on and showcase our impactful stories and data. Read the report in full.