In 2017, we visited a government primary school in Pokhara, Nepal. At the time, the school had 47 students and seven staff members.
When we met the Principal he explained that his goal was to have his students feel happy and proud of their learning environment. His larger goal was to have the parents of the community want to send their children to his school, even though it was a government school.
In the following 18 months, GVI staff and participants worked together with the school to support that objective. A clean stimulating environment makes a significant difference not only to the health and wellbeing of children, but also in terms of attendance, the attitude of both staff and students, and in turn, learning outcomes.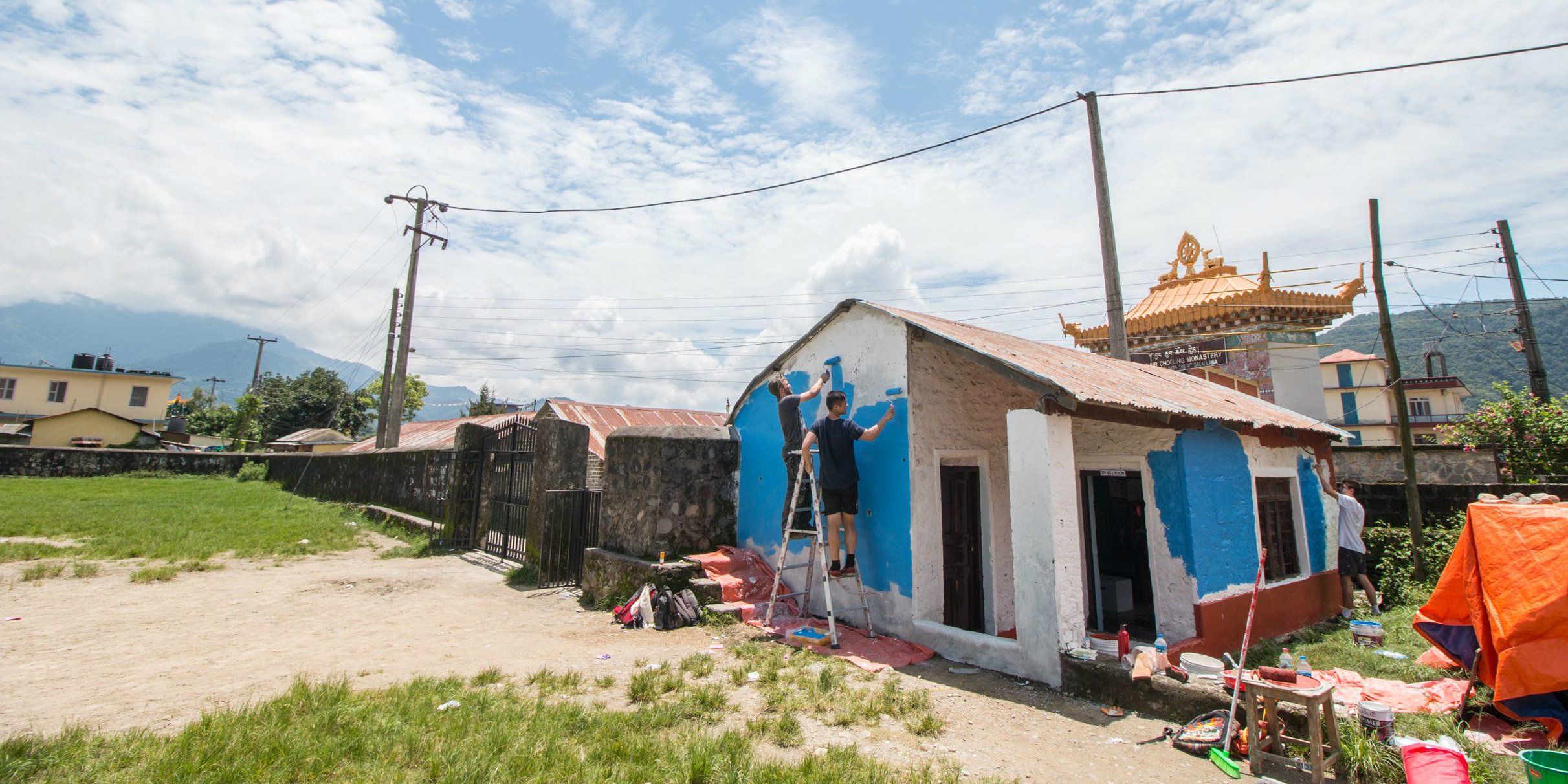 We started with the classrooms. The seven classrooms were repaired, cleaned and painted by our under 18s groups. We started with a group of nine students from Bainbridge Island, USA, who worked hard for two weeks and certainly set the standard for what the classrooms would look like. Soon after, 20 under 18 volunteers from across the globe took the task on over four days.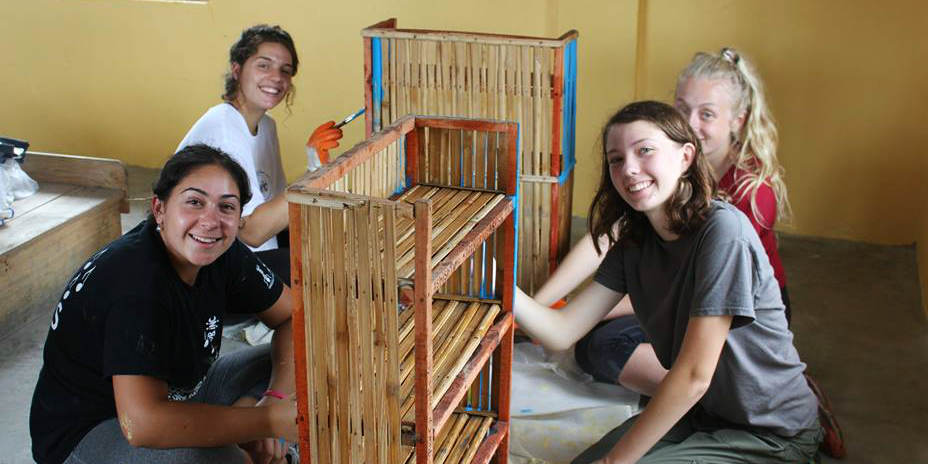 It was a great learning experience for these young volunteers as they had all come from schools with plentiful resources, quite a contrast to what they were seeing in this school. The looks on the faces of the school staff and children when they returned from holidays said it all. They were thrilled with their new looking rooms!
There was also concern about the wall surrounding the school. It was old, low and falling down. It meant that the water buffalo, cows, and dogs that roamed the area could wander in and disturb learning, scare some of the children, and also leave a mess in the space. Animals left faeces in the small yard, which was not conducive to a healthy environment.
Over a six week period our construction team, in partnership with local workers, rebuilt the surrounding wall, resulting in a more secure area for students and school staff. A school group of 28 students started things off, preparing the foundation over two days and then a succession of six construction volunteers completed the task.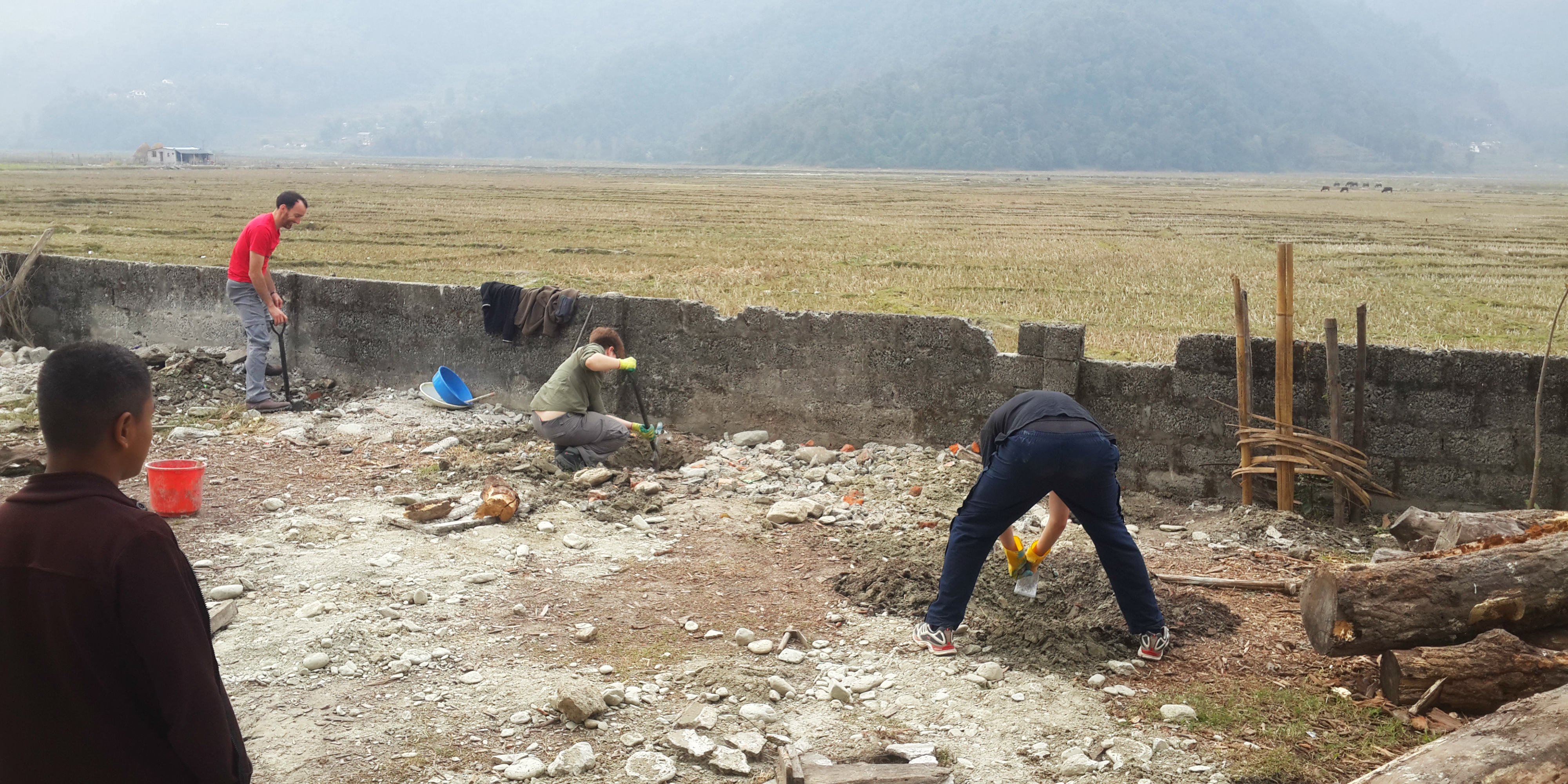 Rubbish disposal was also an issue at the school. There was a pile of waste and nowhere to really dispose of it. Because of this, it was burned in the yard once the pile was too high. Our team built an area where rubbish could be disposed of in an effective way, and this also incorporated recycling.
Our health care and teaching volunteers then ran a series of lessons for all 47 students on recycling and waste disposal and as a result the school now has a cleaner appearance. The students have improved their habits now that there is an area for waste management. Entering the school, it looks clean, tidy, and inviting.
In addition, as a part of the UNICEF WASH programme, our team introduced the children to handwashing and toothbrushing routines. As access to running water is limited, the construction volunteers built toothbrushing stations. These are wooden structures with plastic bowls inserted and when students brush their teeth. Meaning they can use the bowls rather than spit on the ground.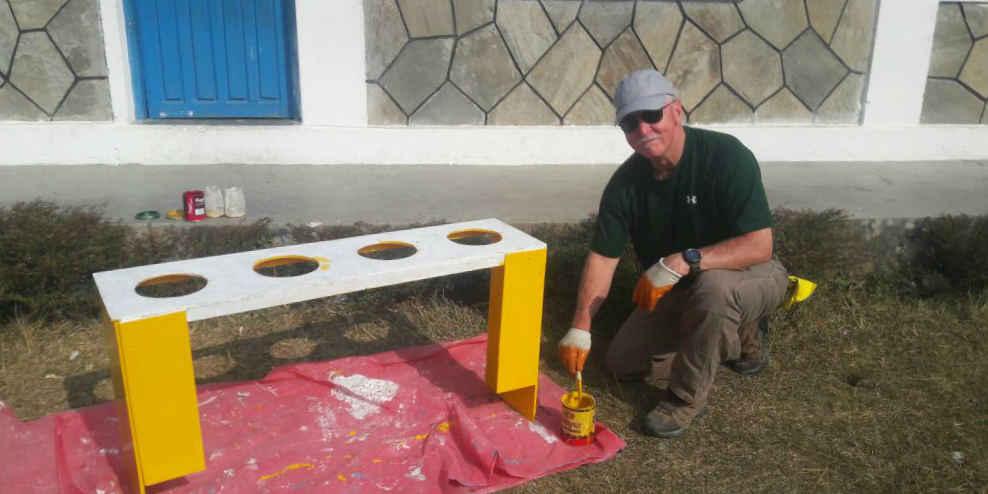 Over a period of three months there were daily health lessons in the school. The volunteers led lessons on the importance of both toothbrushing and handwashing for each class in the school. There was also a focus on safe drinking water, for example, they discussed what might be affecting the cleanliness of the local water supply in the monsoon season.
In 2018, a team of 12 healthcare workers visited from the UK. They offered a health screening and education day at the school and expected maybe 30 to attend. Surprisingly, over 155 community members attended. This gave valuable data on the health issues in the community. Issues such as neck and back problems, hypertension, tooth issues, and dehydration were highlighted.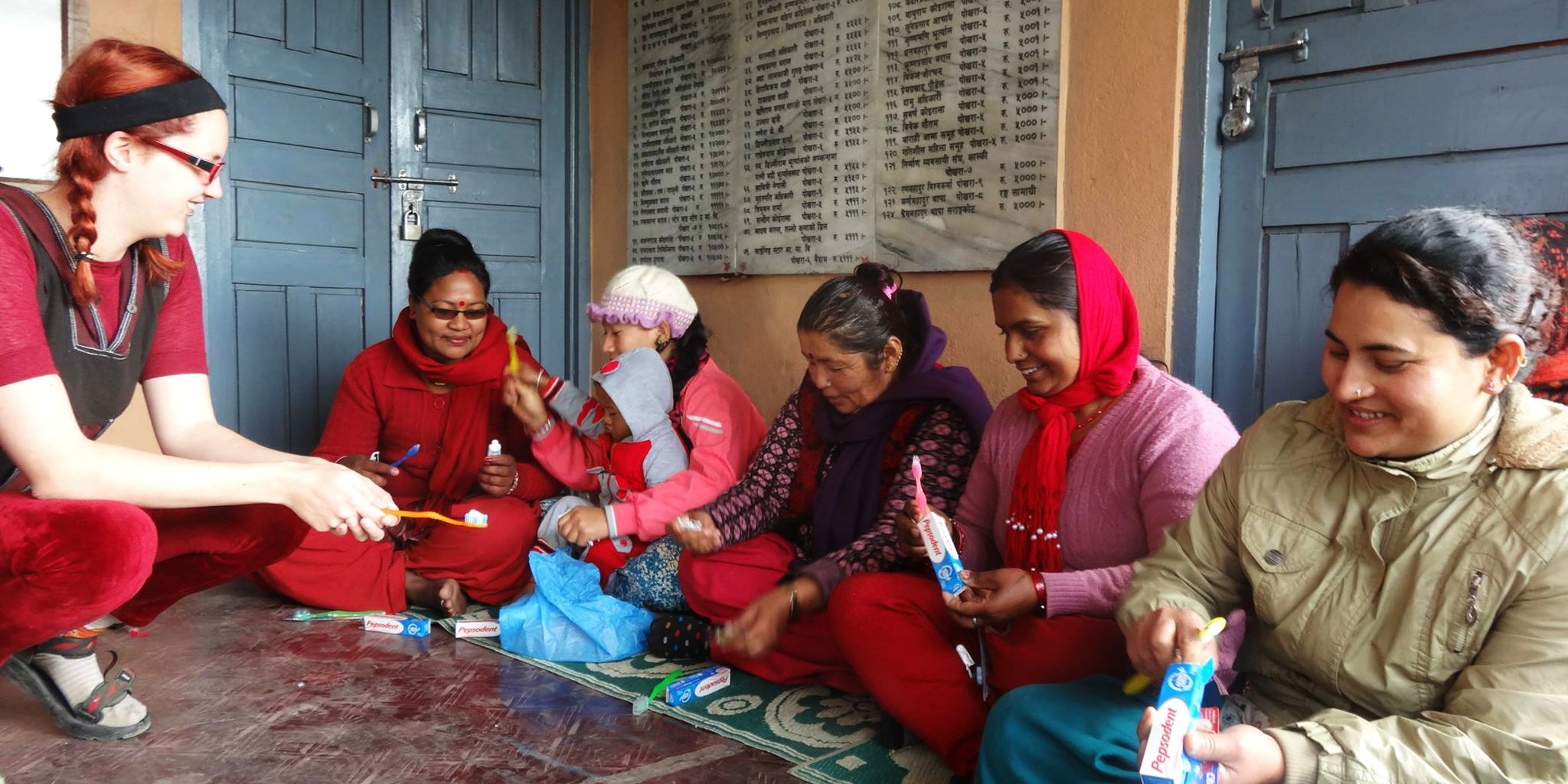 We have since been able to structure preventative workshops for students and adults based on the results. For the Principal, who was wanting the community to see the school as a positive place, attendance of over 155 people certainly gave him some positive feedback.
In the week that followed this screening our team of healthcare workers ran workshops on four topics: eye care, hydration, first aid, and care for teeth. 148 students from the local secondary school attended each of these one-hour workshops.
One of our more recent projects has been improving the bathrooms. Students were afraid to go into the bathrooms as they were quite old, dark, and unclean. Some children would run home or to a neighbour to go to the toilet as they were afraid to use the ones at the school. GVI staff and participants teamed up with local workers and now the bathrooms have more natural light. 
The toilets now have new ceramics and tiles, and they have been repainted so they are much easier to clean. The children are using the bathrooms at school now rather than running home, meaning they are not missing valuable school time.
Our volunteers have provided lessons on handwashing after using the toilet and it's wonderful to see the students getting into this habit so quickly now that the facilities allow for it.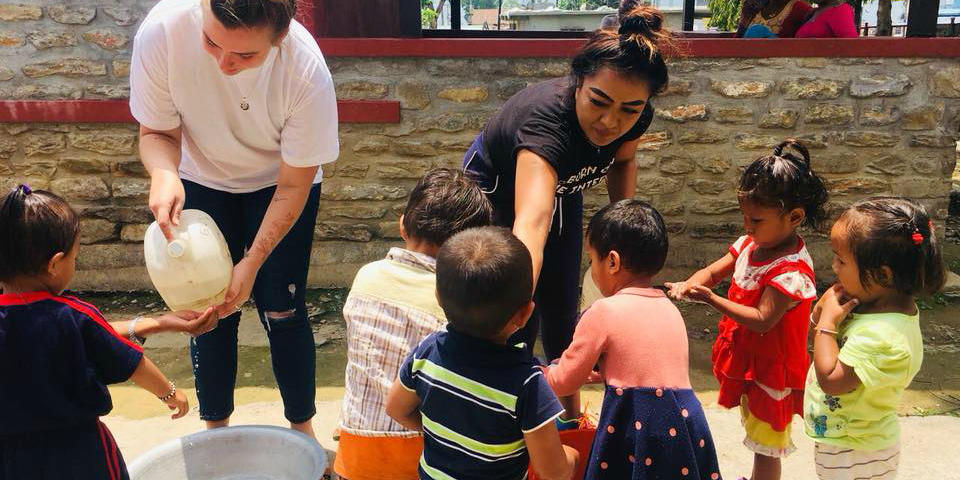 Most recently, two healthcare volunteers completed an informal assessment of the students gross motor skills, which highlighted a gap in the development of upper body strength for the children at the school. Students did quite well in other areas such as balance but upper body strength seemed to be a common gap. 
Looking ahead to address this need, our first task will be for our volunteers to introduce portable volleyball nets, a basketball ring and other large movement games. Once these are set up, our team will work with staff and students to ensure all students have opportunities to engage in these activities.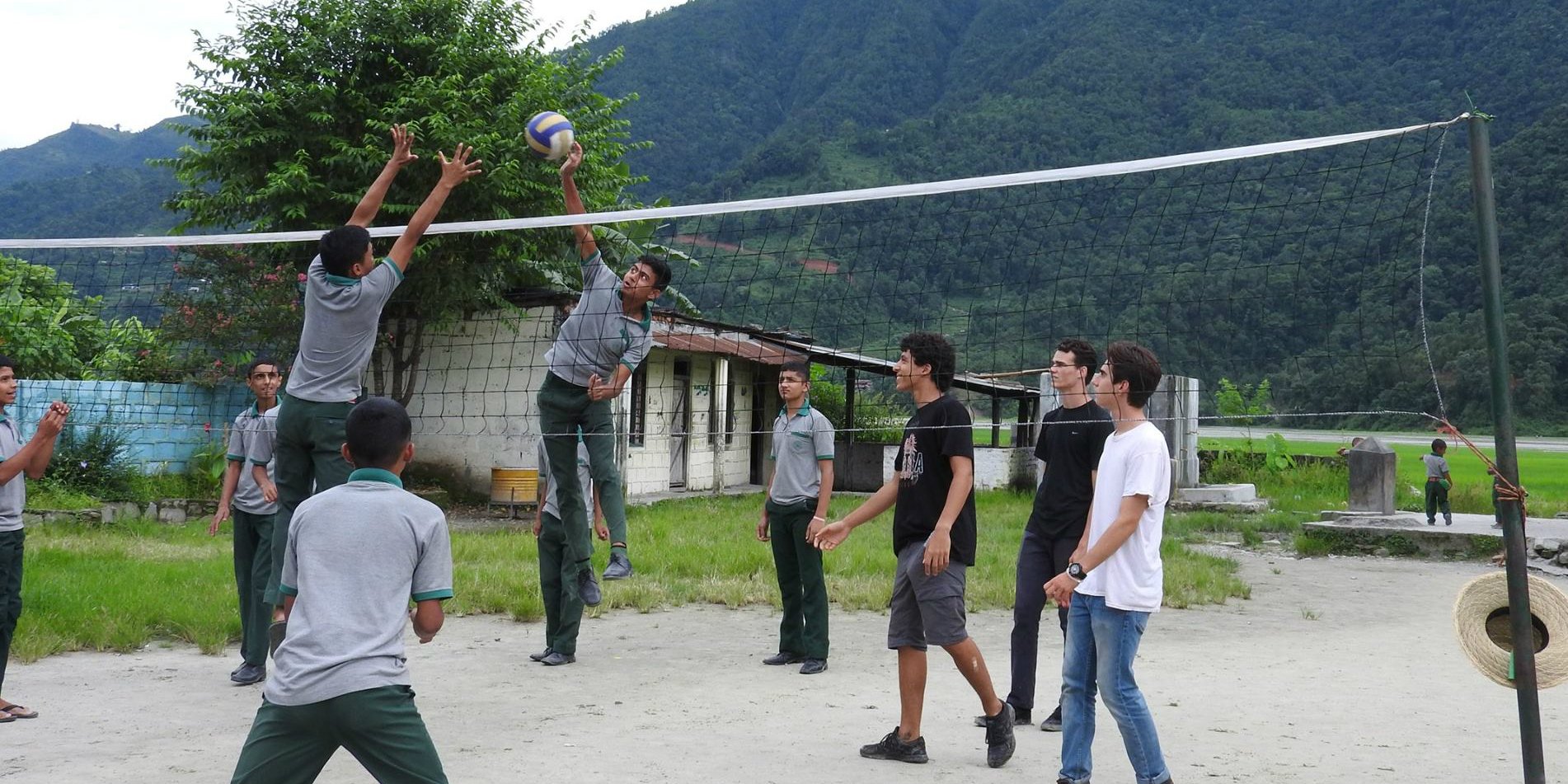 These skills will not only lead to confident participation in outdoor tasks but also in the students' ability to sit at their desks and work for periods of time. This is related to the healthy early development of children. Good health is so dependent on the early years of development.
Structuring the school environment to develop a broad range of skills and activities during playtimes is imperative.
The United Nations Sustainable Development Goal 3: Good Health and Wellbeing has some ambitious indicators that need to be addressed at a countrywide level. However, at a school level, we have seen there are things we can do to make an impact towards this goal.
Attendance at school has a positive effect on wellbeing. Improved school facilities, specifically bathroom facilities, can lead to improved attendance.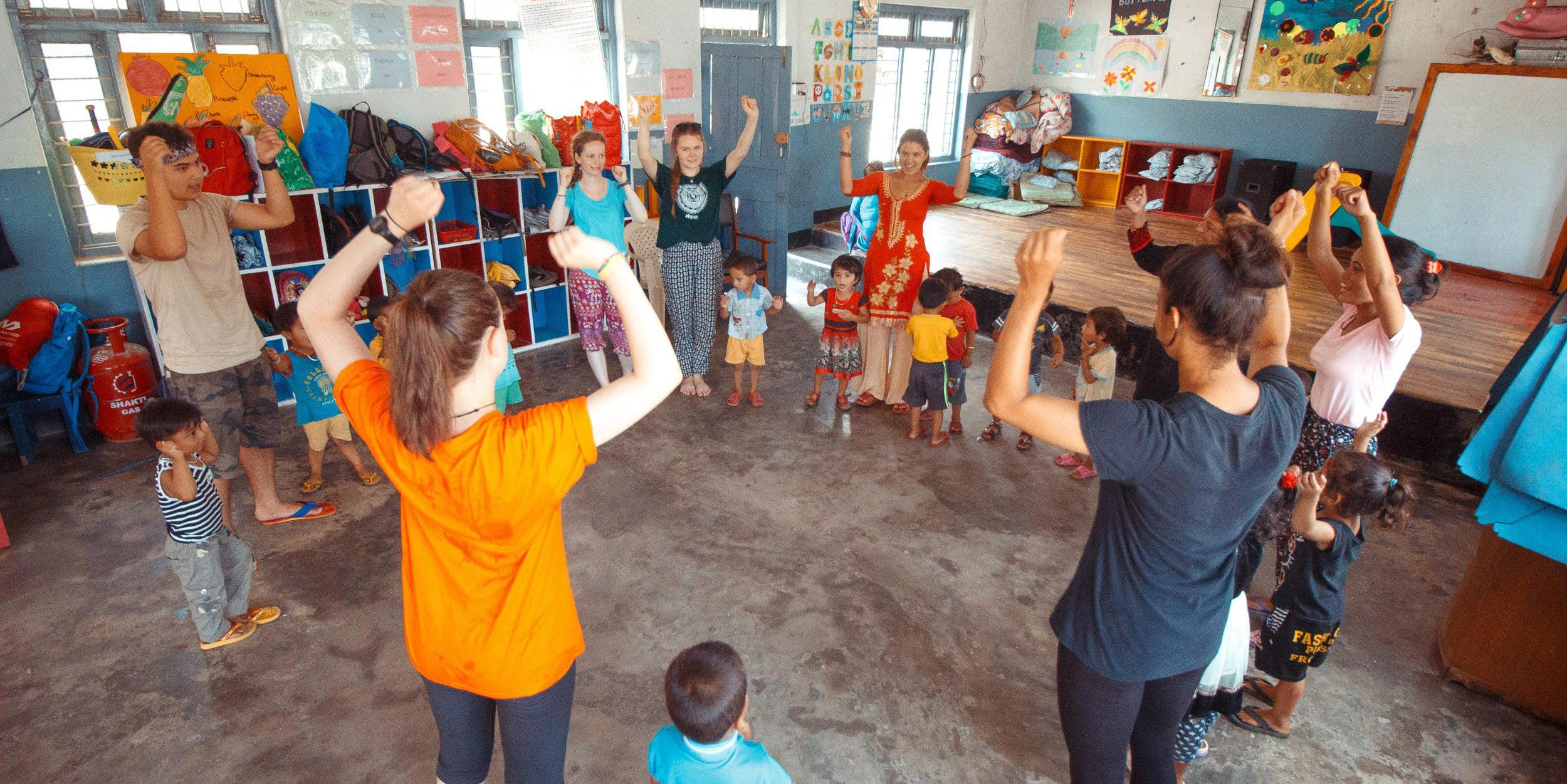 The more students attend school and are exposed to education, the better their prospects of employment and being able to make sound life choices. Establishing lifelong routines such as handwashing, toothbrushing and understanding why clean drinking water is so important can lead to a lifetime of healthy habits.
Education and improvements to facilities go hand in hand and this story of a little village school in Nepal shows how positive change with a long term impact can happen in a short time.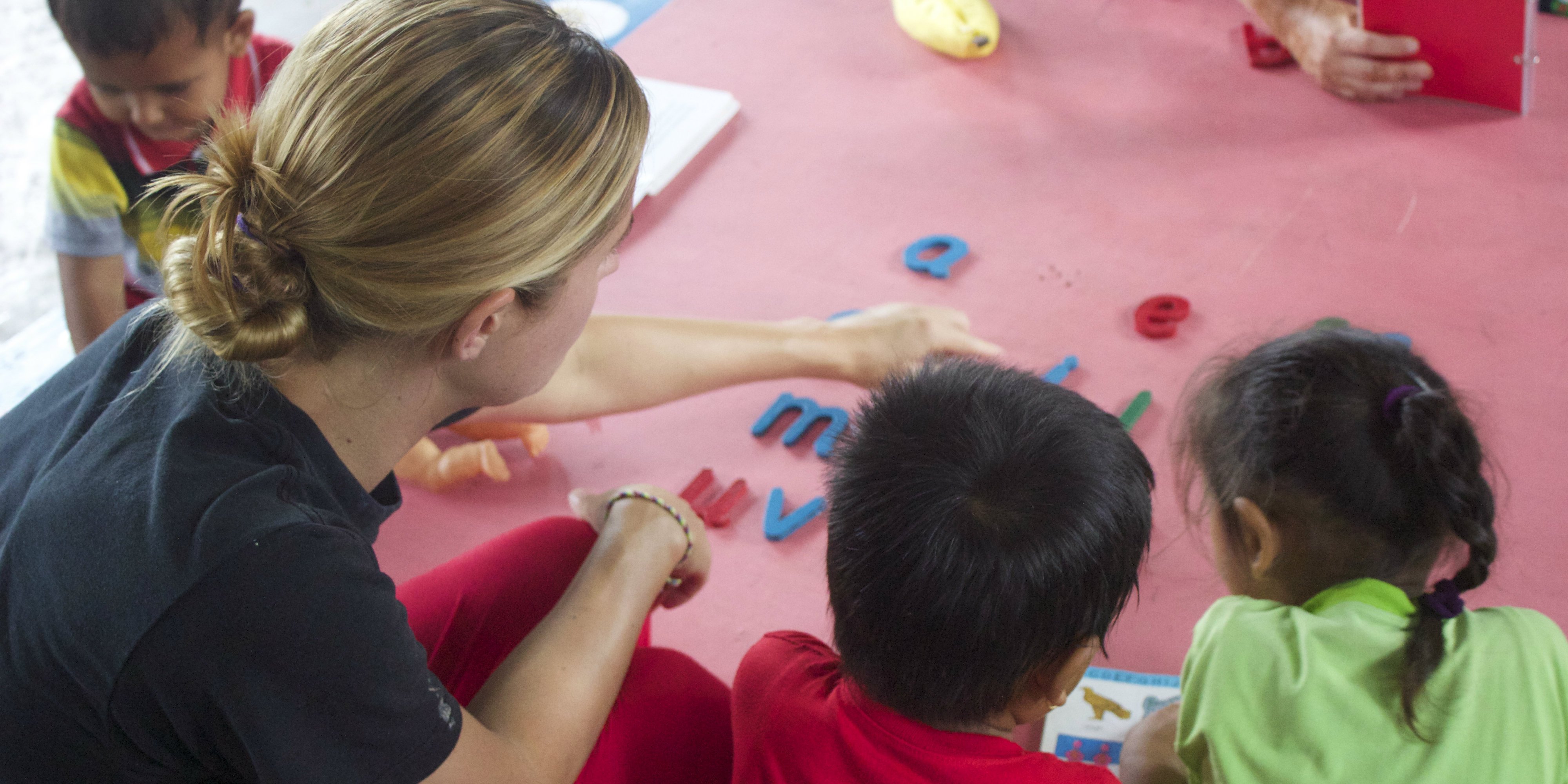 We have further plans with the school to improve harvesting, access to water and toilet facilities. Today, as the story continues, our construction volunteers head off to the school with resources to create new play facilities with healthy, active lifestyles in mind.
This story comes from GVI's Impact and Ethics report. To celebrate 20 years of work in sustainable development, we reflect on and showcase our impactful stories and data. Read the report in full.