I volunteered with GVI in South Africa, where I was involved in the wildlife research program in Karongwe Private Game Reserve. The base is situated in the North of the country, in a province called Limpopo, home to the Kruger National Park and many other nature reserves. I was a National Scholar as part of GVI's National Scholarship Program.
On some days, we would take a break from our conservation activities and get involved in the local community by participating in outreach projects. We used to visit schools in The Oaks and The Willows communities to do conservation education with the young students and to assist with things like construction, landscaping, and so on for the schools.
One school we worked in was called Magapane Day Care Center and is a crèche situated in The Willows community just outside of Hoedspruit. At that time, we had already been volunteering at a school called Diphuthi Primary School at The Oaks community.
One day, we decided to visit neighbouring communities, and that was when we met with the Magapane Day Care Center. We visited them to see their daily operation and learn about some of the challenges they face on a daily basis.
Magapane crèche is owned by two passionate, friendly, local women who were excited to understand and answer our questions even though their English was not all that good. Being a local South African from the area, I helped translate for the crèche owners and the other volunteers.
Out of their challenges, they said that the lack of a proper kitchen was their most challenging problem. They used to cook outside by preparing a wood fire but when it got windy this became very difficult. Other than poor hygiene, they ran the risk of their outdoor wood fire igniting a nearby thatch-roof building.
Also, when it would rain, the students of the crèche would likely have to go without food. It was also not safe for the student to be playing around the yard whilst there was an open fire. Because of these needs, we decided together with the crèche owners to help them build a kitchen.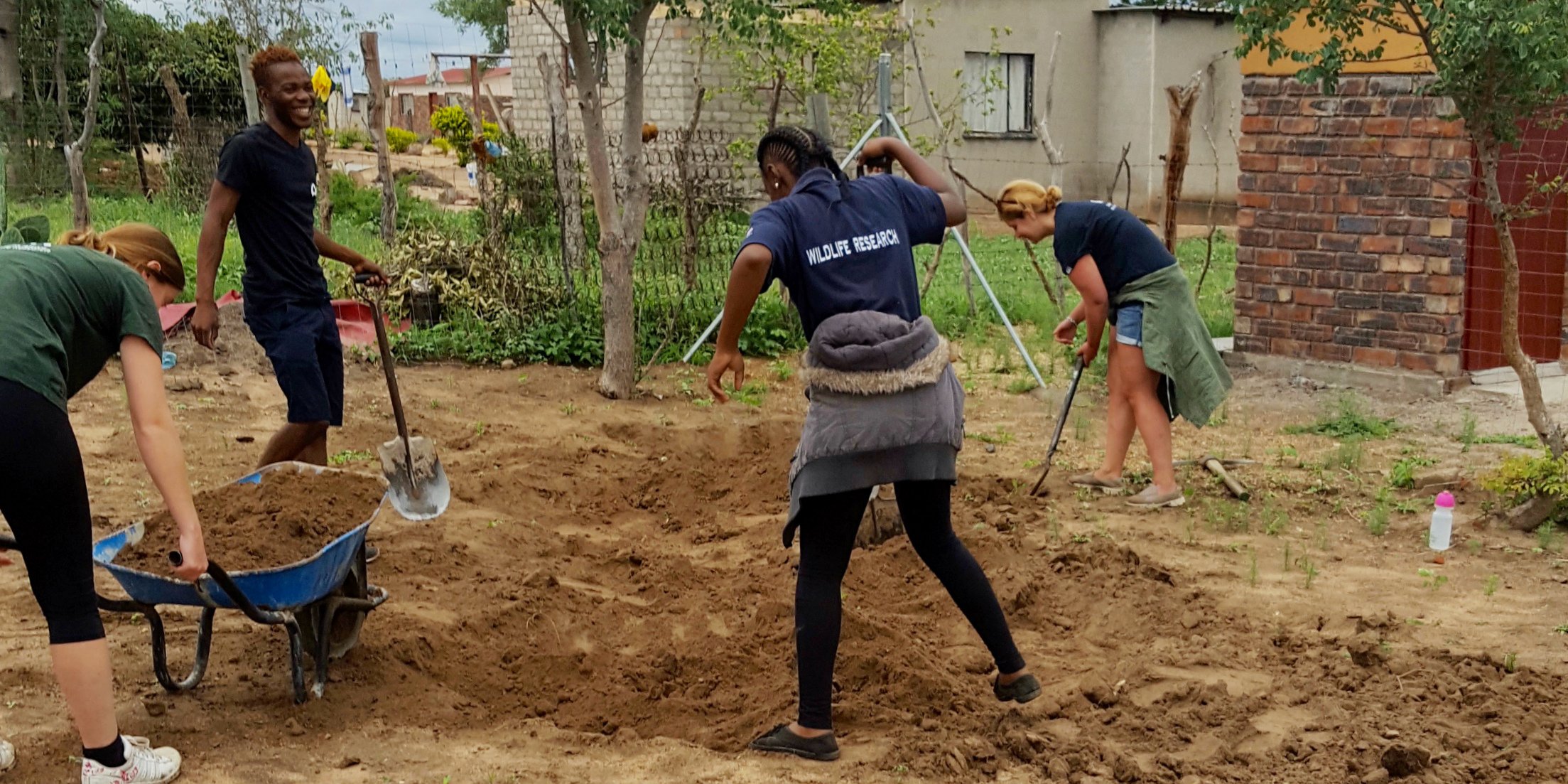 We bought building materials such as bags of cement, poles, a corrugated wash basin, paint, etc. With the help of crèche owners and local community members, we built a small kitchen attached to the crèche. The project took us almost two months, but once it was done, we were all very happy! 
The kitchen has made a significant, long-term difference to Magapane crèche, because it helps children have regular meals prepared in a hygienic setting. For the educators, they no longer have to worry about children being exposed to fire or long hours in the South Africa sun.
I feel it contributed to the United Nations' Sustainable Development Goal 2: Zero Hunger because it ensures access to safe, nutritious, consistent food for the students of Magapane.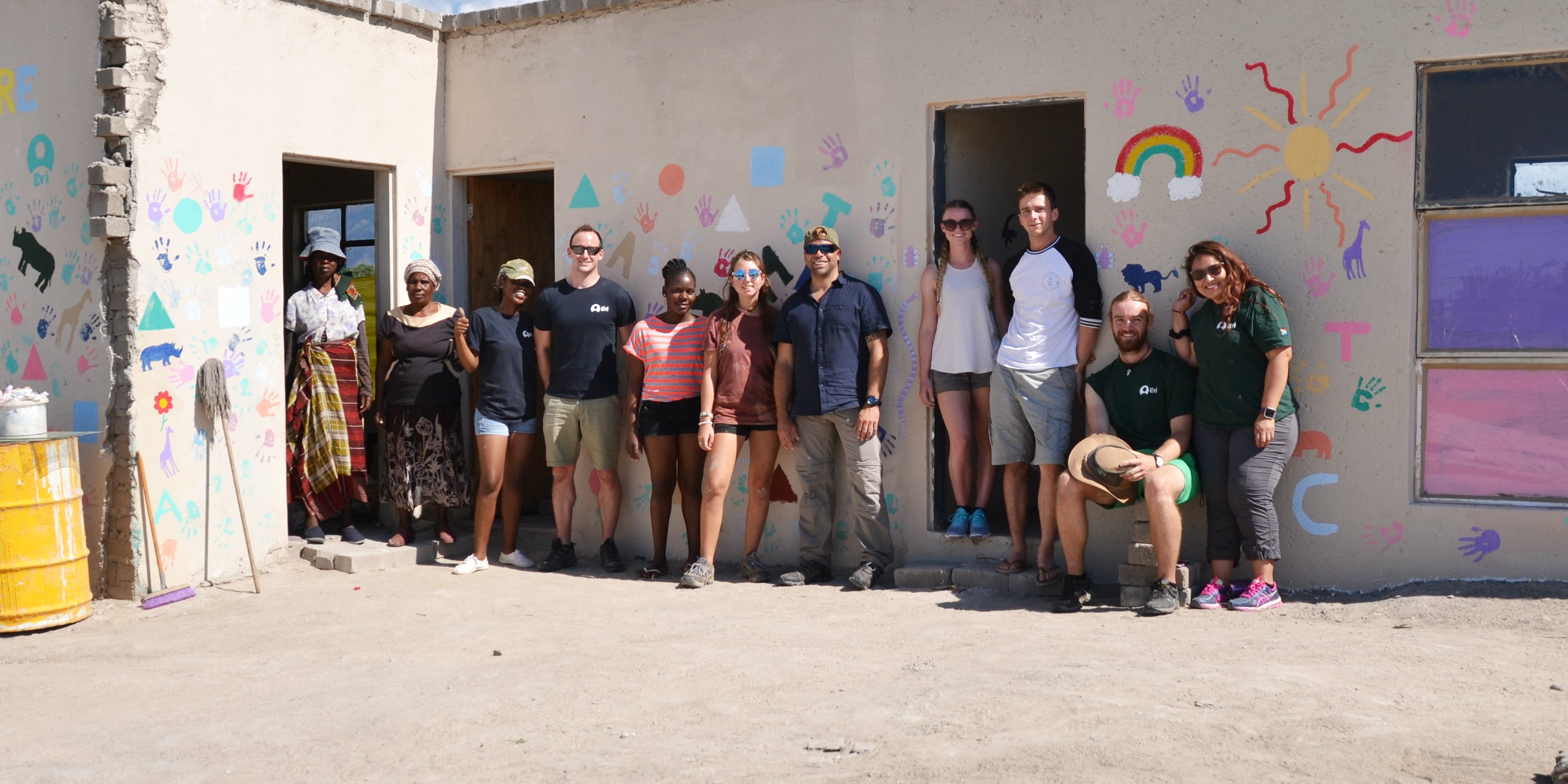 The aim of the project was to continue to support the local communities around the game reserve where GVI conducts wildlife conservation research. Our aim, by ensuring access to good food, was to encourage children to put more focus on education.
Since my time with GVI, I have learned that minor actions such as this can make a world of difference. I am now a different person, I'm more willing to take part and help other people.
This story comes from GVI's Impact and Ethics report. To celebrate 20 years of work in sustainable development, we reflect on and showcase our impactful stories and data. Read the report in full.