Zanzibar is an Indian Ocean island where you'll find tranquillity and adventure in equal measure. The best things to do in Zanzibar include a mix of adrenaline, history, culture and relaxation.

On land, powdery beaches fringed with palm trees and breezy banda huts invite you to sit and relax a while. In the bright blue water, shoals of colourful fish swirl through coral gardens and pods of dolphins arc through gentle waves.
From the labyrinthine alleys of Stone Town to the sandy streets of Paje, Zanzibar is drenched in history, natural beauty and island calm.
As a volunteer in Zanzibar, you'll be able to experience all the best things Zanzibar has to offer.

1) Get lost in the streets of Stone Town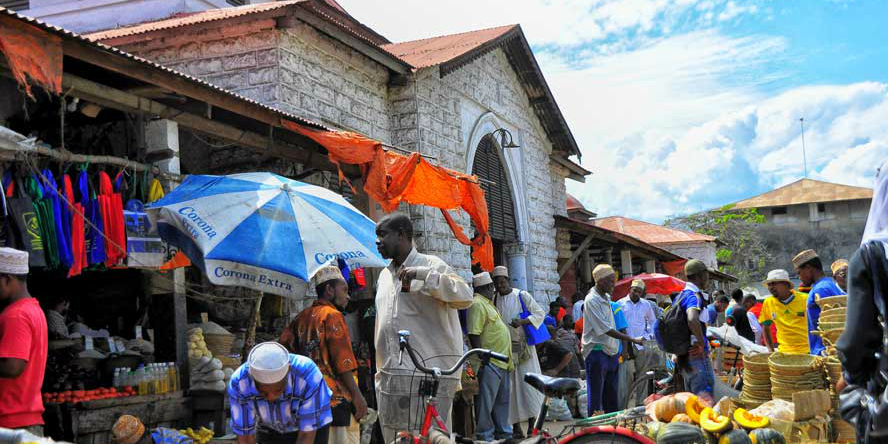 Original photo: Rod Waddington
Stone Town is the historic quarter of Zanzibar City, the largest settlement on the island and the place where you will most likely arrive. A cultural heritage that encompasses Arab, Persian, Indian and European elements mean Stone Town is full of historic buildings, colourful spice markets and narrow stone streets dotted with hefty, carved wooden doors.

The streets are laid out haphazardly and are sometimes only a few feet wide. Dive into the maze and you could end up popping out into a quiet square near the waterfront, or in a market. It can take a day or so of roaming the streets before you get your bearings, but getting lost in the streets and pausing for a break in one of the hidden coffee houses is half the fun.

On your journey through Stone Town's streets, keep an eye out for the Old Fort with its spacious internal courtyard, the House of Wonders, a former Sultan's residence, and the fifteenth century Malindi Mosque.

2) Spot monkeys in Jozani Forest

Jozani Chwaka Bay is the only national park on Zanzibar and is home to the red colobus monkey. It's a small park – only 50 square kilometres – but set in the middle of the island it's a worthwhile stop between Stone Town and the eastern beaches.
Taking a forest tour will give you a chance to spot the Zanzibar colobus monkey, an endangered species with only around 2,000 individuals remaining in the wild. The forest is also home to Sykes monkeys, bush babies, and dozens of species of butterflies and birds.
3) Learn to kitesurf in Paje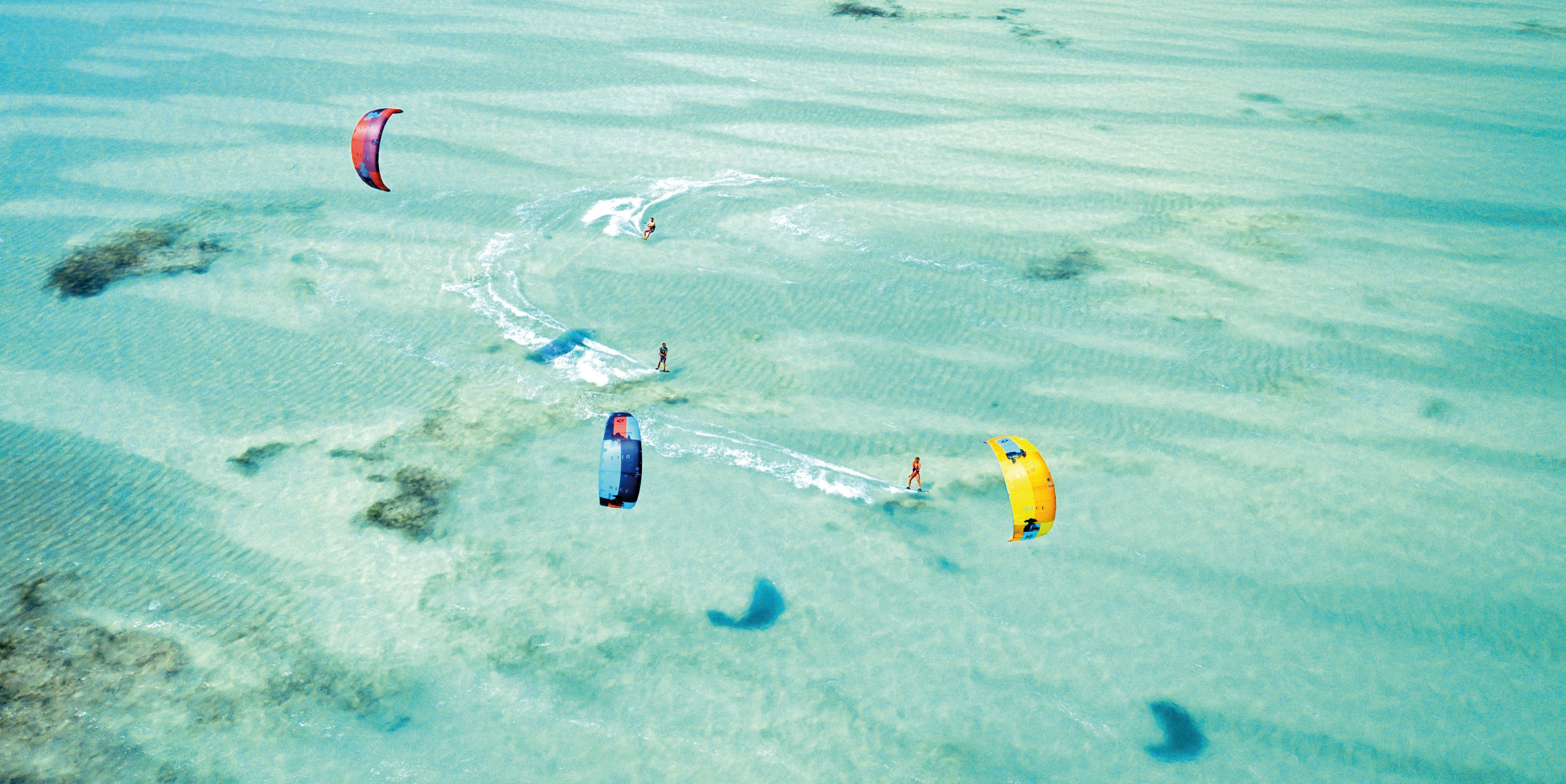 Paje is a small village with a big beach that is known as a world-class kitesurfing spot. Dramatic tides mean the adjoining lagoon can be emptied out at low tide, or several feet deep in warm, calm water at high tide. When the tide is high and the wind is up, the conditions are perfect for beginner kitesurfers.

4) Take a sunset dhow trip in Nungwi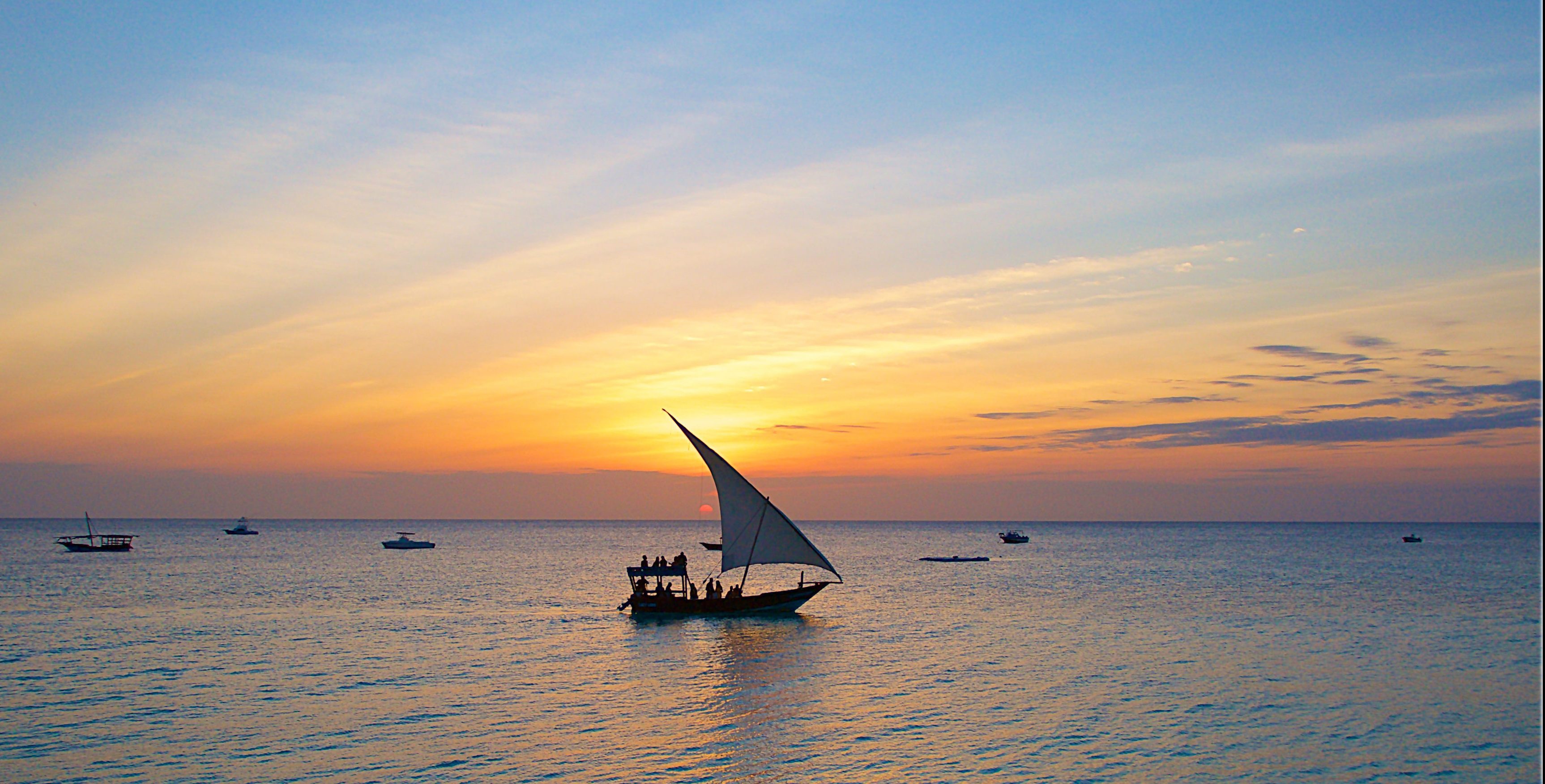 Nungwi is one of the best beaches in Zanzibar. A long stretch of perfectly white sand borders the bright blue sea. It sits on the western side of the island, so the high and low tides aren't quite as dramatic as on the eastern side and you can swim almost any time of day.
To get away from the resorts, restaurants and dive shops that populate the edge of the beach closer to Nungwi town, walk down the beach toward Kendwa and you'll find quieter spots to sit and swim.

Set on the western side of the island, Nungwi is also a great place for a sunset dhow trip. Dhows are traditional wooden fishing boats – you'll see them dotted all around the island. Their soothing sway and massive triangular sails are the perfect accompaniment to the red-tinged Zanzibar sunsets.
5) Visit Prison Island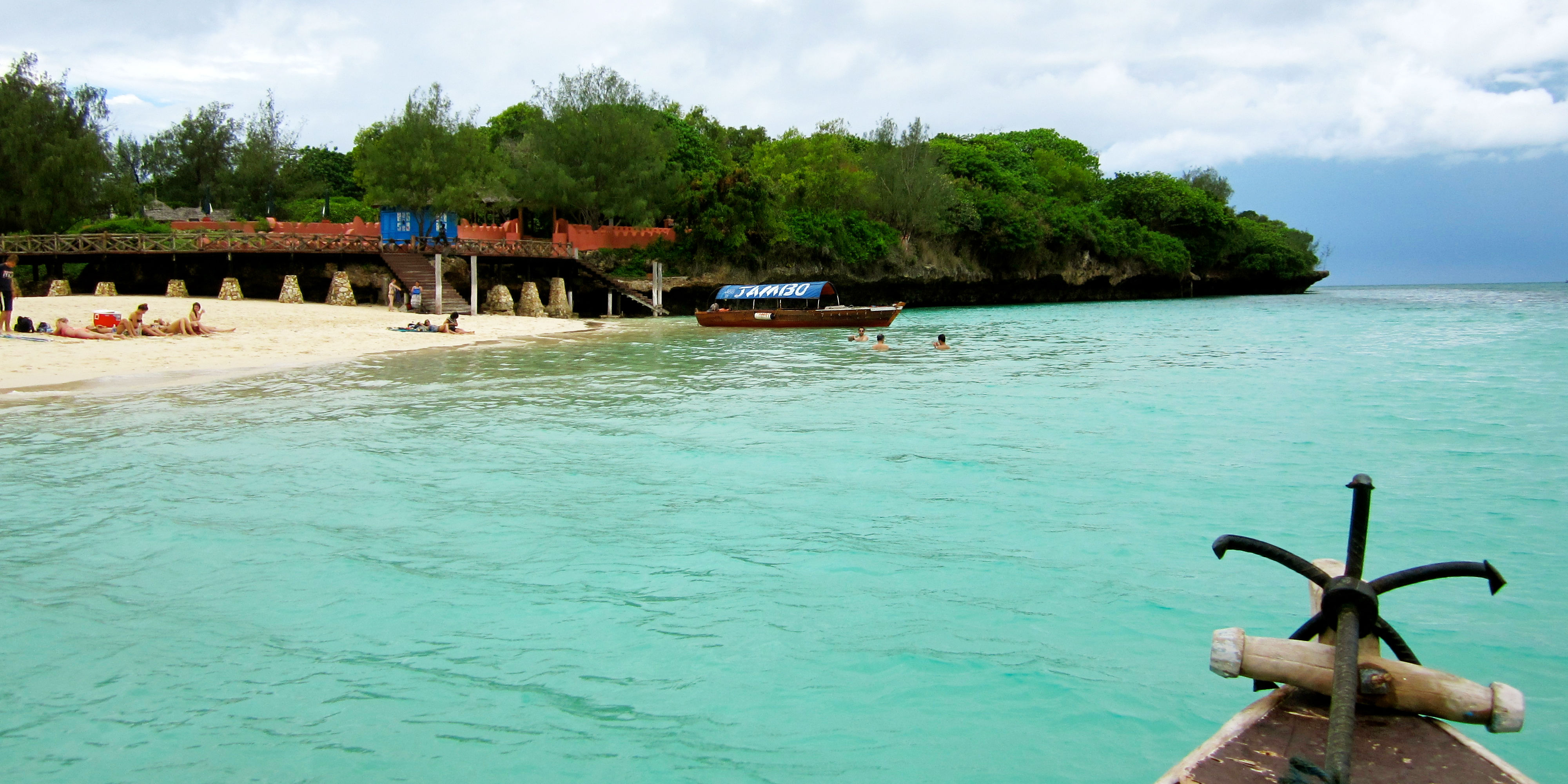 Original photo: Justin Raycraft
Only a 30-minute boat ride from Stone Town, Prison Island has a dark history that seems at odds with its glossy waters and sandy shores. The small island was once used as a prison for enslaved people. In the 1700s to 1800s Zanzibar was a centre for slave trading.

As the giant tortoises are endangered, Prison Island offers them a sanctuary. However, overeager tourists can cross ethical boundaries. When visiting, don't sit on the tortoises or feed them human food.
6) Eat a Zanzibar pizza at the Forodhani night markets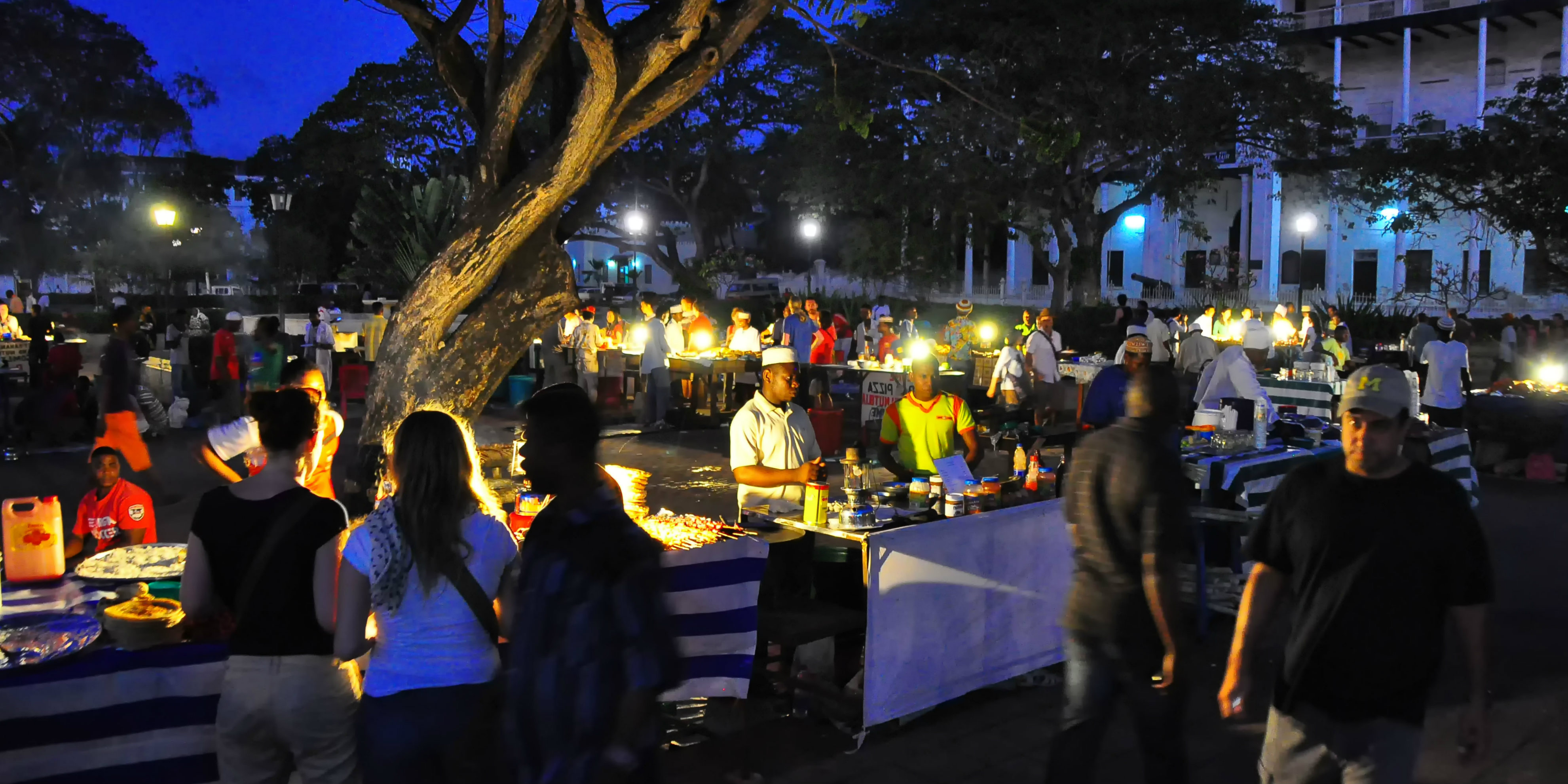 Original photo: Rod Waddington
The Forodhani Gardens food market kicks off every evening in Stone Town, in the park near the waterfront. This is a great spot to grab a cheap dinner and sample some Zanzibar dishes.
You'll see many vendors selling Zanzibar pizzas, a kind of pan-fried crepe stuffed with either sweet or savoury fillings.
7) Dine in style at The Rock restaurant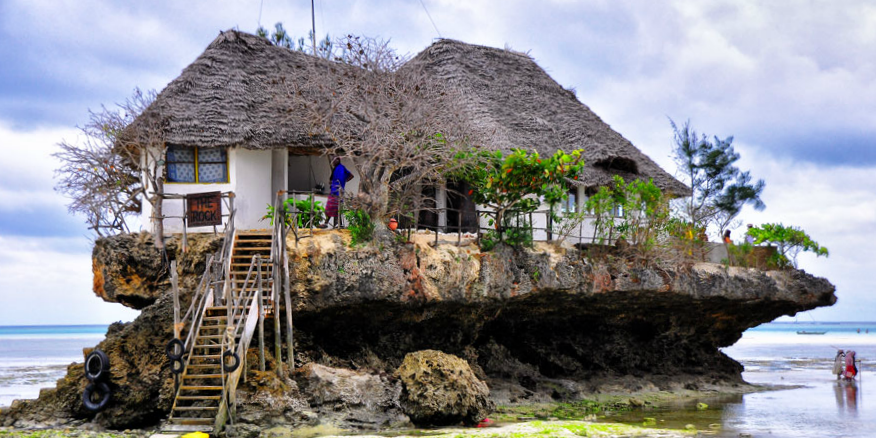 Original photo: Rod Waddington
There are dozens of great restaurants on Zanzibar, but the most scenic is definitely The Rock. Perched on its own small island, and surrounded by glassy waters, The Rock looks like it's straight out of a picture book.
At high tide, you can be rowed over and welcomed into the humble yet chic restaurant, and enjoy cocktails while looking out at the stunning surrounds.
8) Shop for seaweed products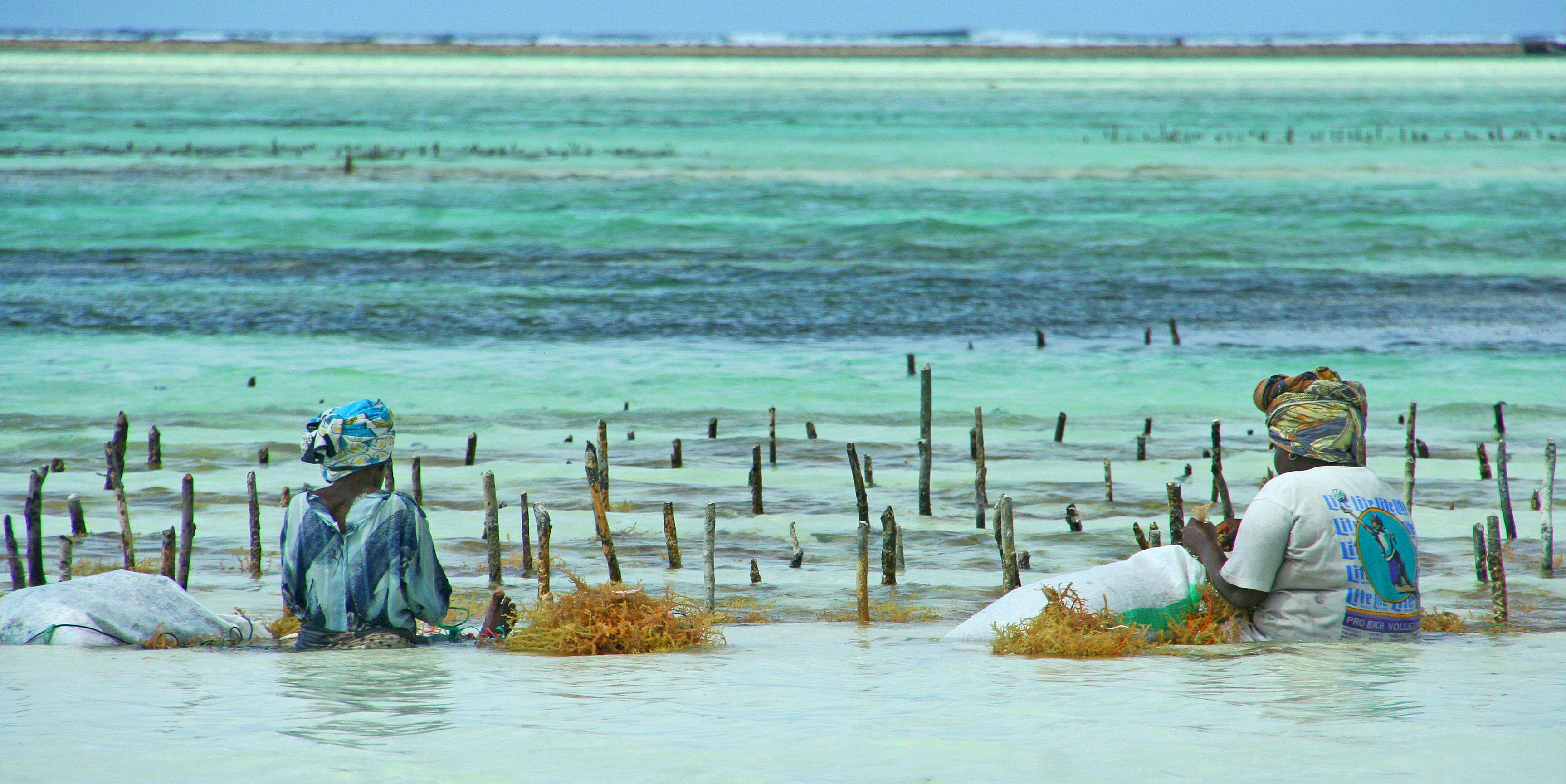 Original photo: imke.sta
Seaweed is one of Zanzibar's top exports. If you spend any time in Paje, you'll see local women in traditional dress stooped over and shuffling through the low tide waters. They are collecting seaweed, which is a surprisingly valuable resource used to make cosmetics, lotions and even medicines.
Seaweed farming has given thousands of women in Zanzibar an income, allowing them more autonomy and independence.

VIsit the Seaweed Center in Paje to learn more about the speed trade and shop for handcrafted, natural seaweed products including body scrubs, soaps and oils.
9) Snorkel Mnemba Atoll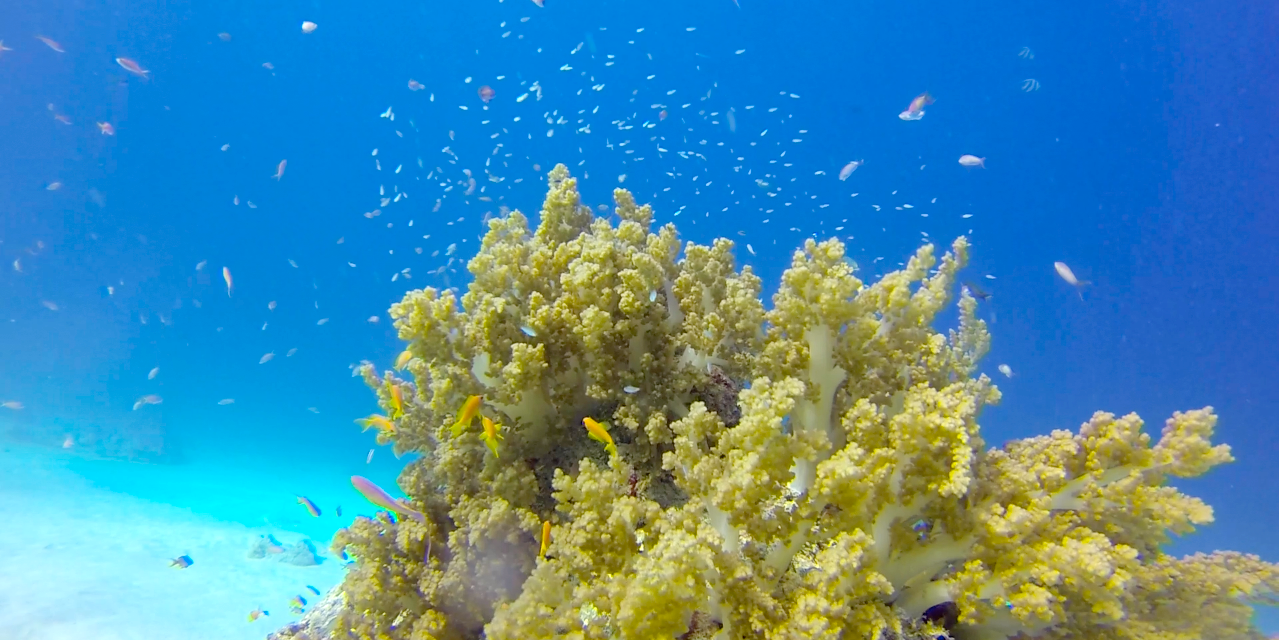 Original photo: Justin Raycraft
Mnemba Atoll is a marine conservation area, and subsequently one of the best places to snorkel in Zanzibar.
With its clear water comes excellent visibility. You'll be able to spot green turtles, dolphins and myriad luminescent fish flitting around the atoll. Snorkel tours leave from different locations around Zanzibar and make for a great day trip.
10) Volunteer in a local community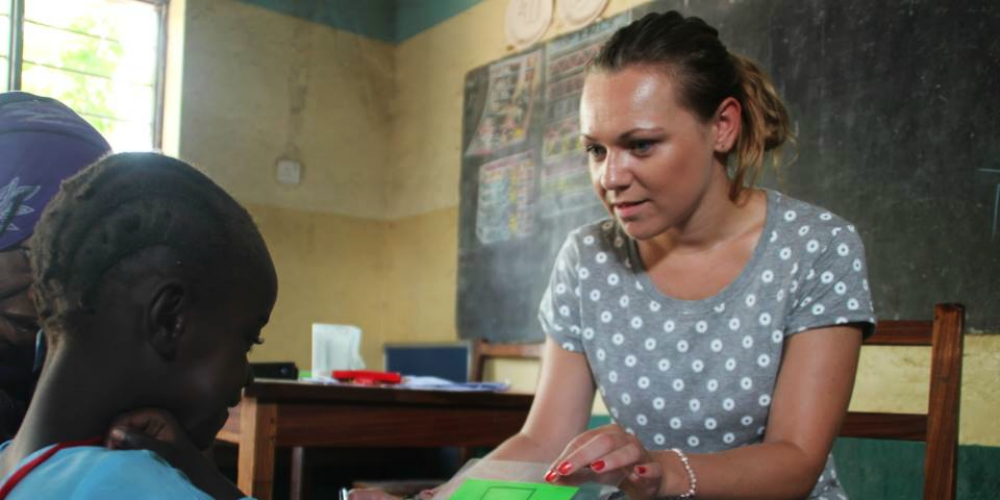 On Zanzibar, simple villages sit side by side fancy resorts. Seeing such vast wealth differences right next to each other can be confronting. If you're motivated to make a difference, you can choose to give back to Zanzibar's communities by volunteering to teach in a nursery school or help run workshops in a local education center.
Volunteering has many advantages – you'll be able to go deeper into Zanzibar's culture and have experiences tourists miss, plus you'll be able to develop teaching skills and gain insights into development projects in the area.
Community volunteer projects are also a great way of making sure that your presence has a positive impact. For example, you could support beach cleanups or help plant trees.

11) See dolphins – responsibly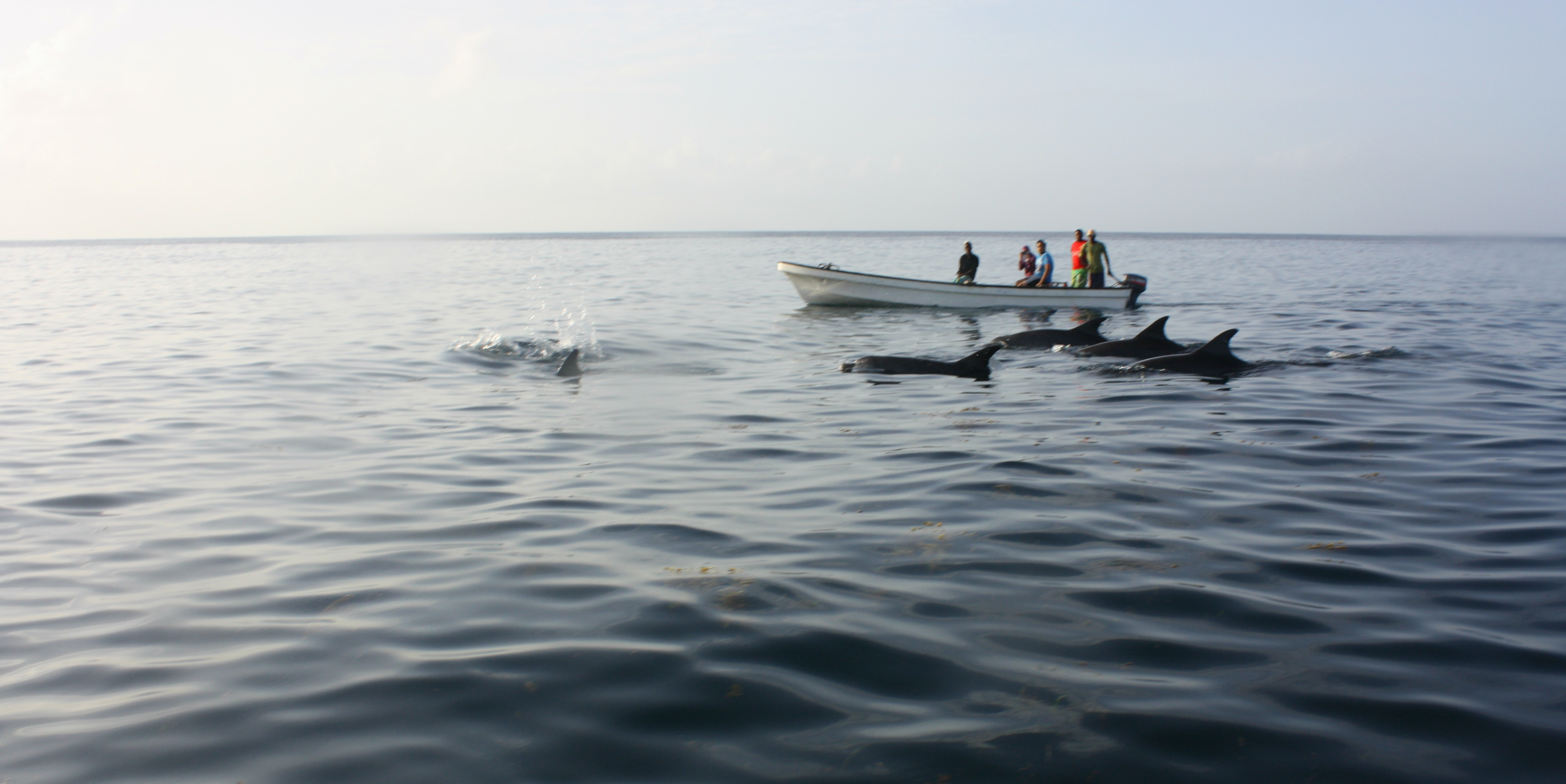 One of the most popular tourist activities on Zanzibar is swimming with dolphins. However, minimal regulations around tours and human activities, and a lack of conservation activities mean the dolphins around Zanzibar are vulnerable.
Volunteering to help protect these dolphins is a more ethical and responsible way of getting to know the marine mammals than the hunt and chase tactics of tourist boats.
GVI's dolphin research program aims to protect the dolphins by collecting data around dolphin behaviour, including feeding patterns and how they interact with tourists. Volunteers also assist with running local conservation workshops, to raise awareness of issues dolphins are facing and to help combat them.
No matter what you do in Zanzibar, make your trip count. Choose a volunteer adventure with GVI and be part of responsible tourism and sustainable development. Browse Tanzania projects today.