What is a GVI internship?
A GVI internship includes:
structured, on-the-job, training
one-on-one mentorship.
a letter of recommendation.
ILM certified leadership certificate
certificate of completion
specific certificates: such as GVI Biological Survey Course,  EFR Certification, PADI Certificate, and TEFL
all accommodation, meals and in-country transport.
Like on each and every one of our programs, no matter what kind, you will get the chance to contribute to impactful programs by working on objectives set by local partners and the United Nations Sustainable Development Goals (UN SDGs).
What kind of careers will a GVI internship prepare me for?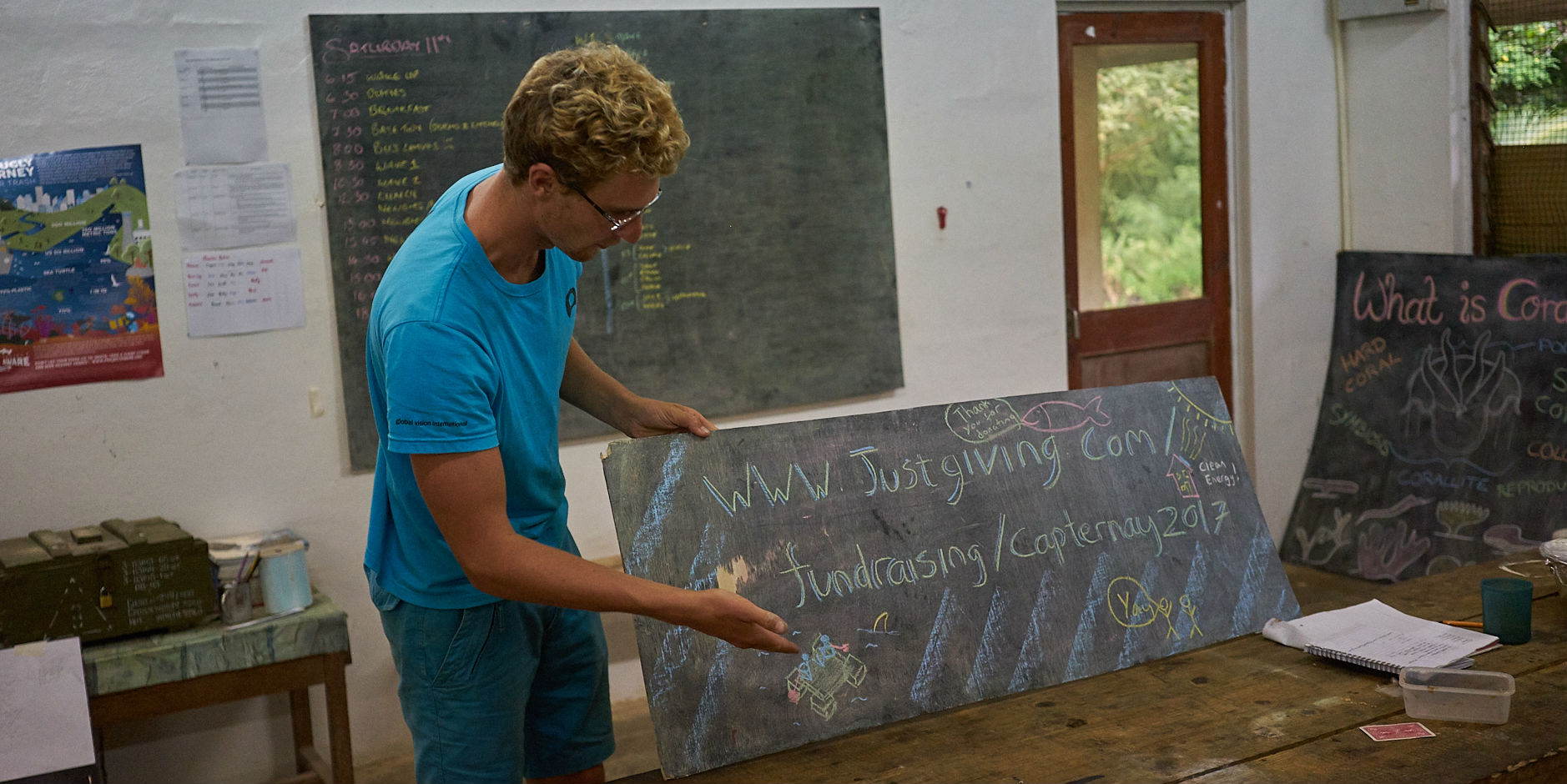 While GVI internships offer overall opportunities for personal and professional development, they are particularly appropriate for those looking to go into:
business management (marketing, sales, human resources, accounting, management and social enterprise development)
public health (healthcare administration, nursing, psychology and occupational therapy)
international development
education (teaching or educational administration)
environmental science (wildlife, marine or coastal conservation)
However, this does not mean that students interested in pursuing other fields are not welcome to apply.
Further reading: The educational value of internships
What are the requirements for joining a GVI internship?
No starting requirements are necessary. All training to complete the internship will be provided in the field. However, for internship programs, we recommend having completed at least one year of undergraduate study. We also require that all persons be over the age of 18 have completed their high school diploma and that they complete a police clearance check in accordance with our child protection policies.
How we chose our best internships
To be honest, it was difficult picking only a few for this list. The following internships were selected for the new and exciting opportunities they offer. So let's get going! Below is our pick of programs that are perfect for college students on the lookout for internships to complete during their 2019 summer break.
Business internship in South Africa

One of the internship opportunities we are most excited about, that launched in 2018, is the GVI international business internships. These internships were designed to expose business students to the realities of doing business in emerging markets by partnering them with in-country entrepreneurs.
Interns gain cross-cultural communication skills, which are valuable across industries. Unlike many other business internships, all our business internships are located in developing regions, giving you the chance to flex your business mind while giving back by making a positive impact on the economy. You will be helping these local businesses promote economic and community development for the country, contributing directly to UNSDG 1, the aim to eradicate poverty.
We are partnered with the University of Cape Town's Graduate School of Business at their community campus in Philippi known as Solution Space. Students work with South African startups to solve issues relating to human resources, performance management, management and administration, financial record keeping and analysis and marketing.
Students are exposed to the challenges businesses face in the South African context, and how they relate to the economic and social realities of the county. On the weekends you can explore the unique biodiversity of Cape Town, enjoy the natural scenery and visit local sites to learn more about its history.  
Further reading: Your guide to GVI's international business internships

Global public health internship abroad in India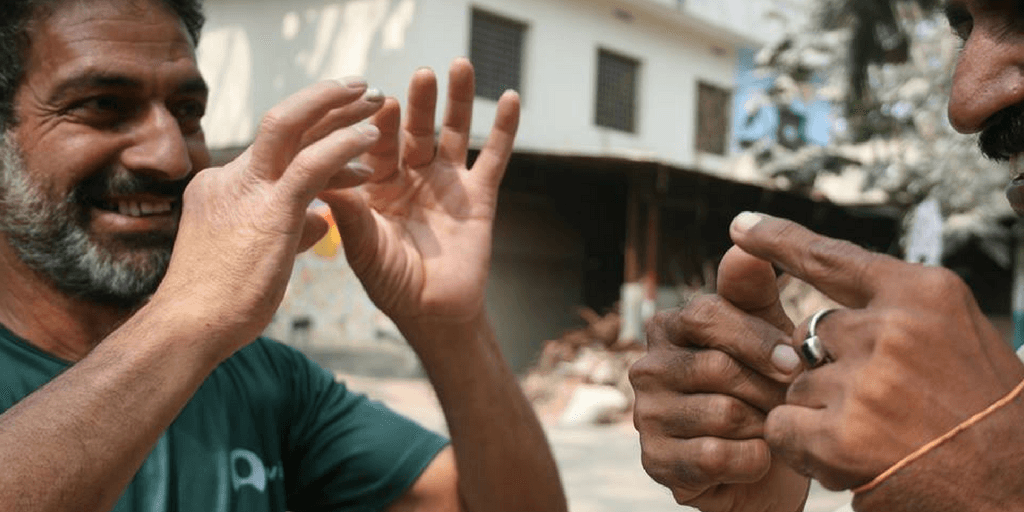 Want to gain real field experience, learn about the challenges of healthcare in the developing world and develop a more holistic understanding of global health? GVI public healthcare internships will help you prepare for a role in healthcare administration, occupational therapy, nursing, psychology, rehabilitation, medication assistant, technician, pharmacy and dental studies.
You could be helping to educate communities about disease prevention, assisting with first aid workshops or working with teachers depending on the needs in the area. 
One of the reasons we're so passionate about our public health work in India is because we believe our team there are doing such a great job of making an impact on goal 3 of the UN SDGs, good health and well-being, by partnering with local organisations.
As a GVI public health intern working in India you will be based in Kochi, Kerala, a Southern Indian city with a unique blend of industrial complexes and patches of untouched natural environments. The focus is on helping occupational therapists and teachers with conducting early intervention classes for children and vocational workshops with adults. This helps children with their additional development needs and adults with their ability to earn an income.
You will also be helping children and adults gain more independence through learning to carry out self-care practices themselves and in this way also helping them to develop a better sense of self, identity, and self-confidence. We are excited to see what new developments in public health our team in India will achieve, join the internship program to find out.
Further reading: Three key reasons why international experience is a career must
Teaching internship abroad in Thailand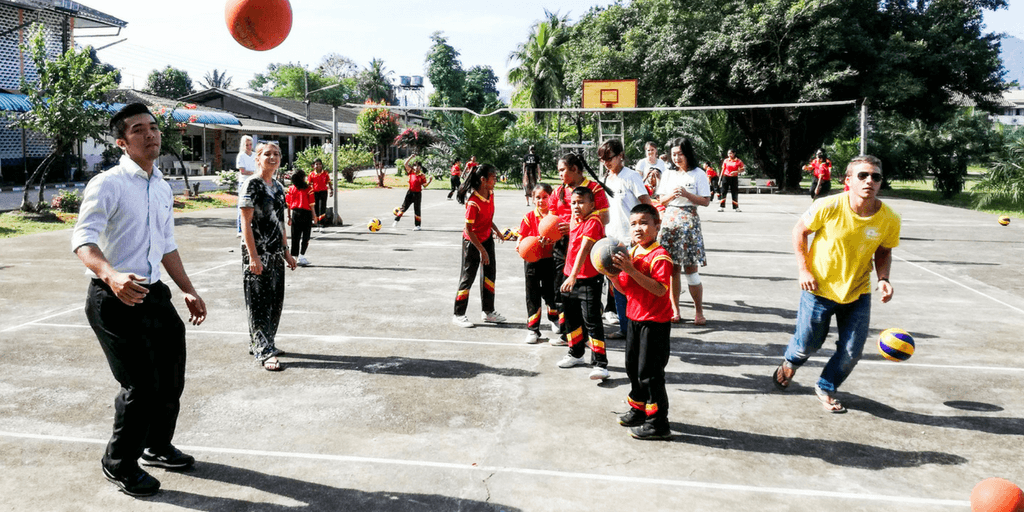 Great educators inspire. They encourage curiosity and you to grow as a person. You want to learn to be one of them. On any GVI teaching internship you will be helping to promote UN SDG 4, quality education, and earn your Teaching English as a Foreign Language (TEFL), qualification while you're at it.
You get one-on-one guidance from educators who will help you learn and improve your teaching methods. You will be working on helping teachers plan lessons and teach classes. Later you will teach on your own and you might also be asked to help with other activities like arranging school outings or assisting with administrative work at the school.
These internships aren't only for education majors. Those studying communications and journalism, and foreign languages should also consider it for resume building. You'll learn about another country's culture and language and be encouraged to stretch your communication muscle every day.
Our most popular teaching internship is the one working with Buddhist monks in Laos and we also have a great teaching internship in Costa Rica, but today we'd like to shout about our teaching internship program in Thailand.
Thailand is an incredibly popular tourist destination, but average travellers don't get to experience Thailand the way our interns do, let alone gain real work experience and qualifications while they're at it. As a GVI teaching intern in Thailand you'll work with local teachers and learners from the province of Phang Nga.
You'll improve your intercultural competencies while learning more about everyday life in Thailand, as well as the beliefs and perspectives of the people who live there. You'll be exchanging skills with local teachers, teaching classes in local schools and conducting enrichment programs.  
Further reading: One skill every 21st-century student should have and how to get it
Women's empowerment internship in Costa Rica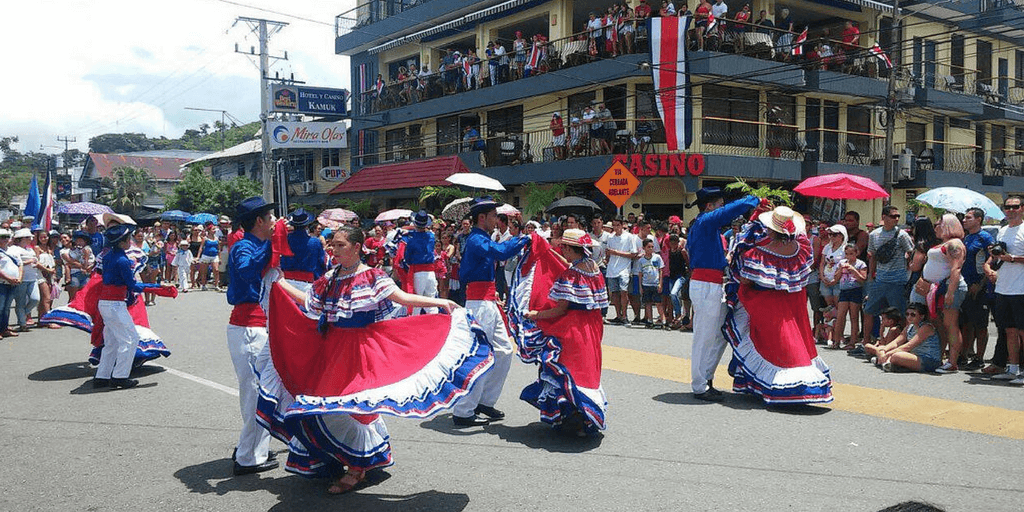 If you are studying gender studies or international development you are likely aware of the impact of UN SDG 5, gender equality on both the personal wellbeing of women, and the prosperity of countries.
You can learn more about the issues affecting gender equality, directly help to close this gap, and earn real work experience in the process by working on one of our women empowerment internships around the world.
These are perfect for those passionate about women's rights, psychology and social work. You will learn how to speak to people about complex social issues, how these affect their daily lives and work with them to become more confident, independent and empowered. Pre-law students can also benefit from engaging with people on this level.   
Our teams in South Africa, India, Laos, and Nepal, have already been making significant contributions to gender equality in their local communities.
In 2017, we launched our women's empowerment program in Costa Rica to add to our community development initiatives in the area. They are based in Quepos, at the edge of Manuel Antonio National Park. Participants work in the community of El Cocal, a predominantly Nicaraguan immigrant community, among others.
You'll be helping women in this community improve their access to entrepreneurial and business management knowledge as well as literacy education. Interning in this location is an excellent opportunity to improve your Spanish, the second most commonly spoken language in the world, as immersive Spanish language classes are available here.
International community development internships in Peru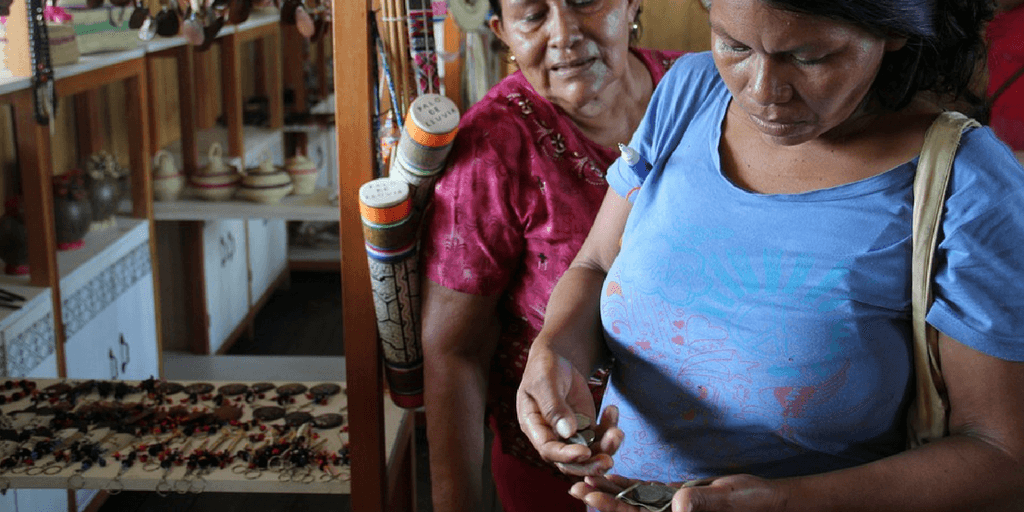 Helping communities empower themselves is a complex practice, involving many goals, as well as the accompanying initiatives to achieve them. Some of these goals include ensuring everyone is fed, helping the community stay healthy, improving the quality of education, encouraging women to become more independent, ensuring access to clean water, affordable and clean energy and making sure everyone has a job that provides them with an income.
We run community development internships in continents around the world, including Costa Rica, Mexico, India, Nepal, Thailand, South Africa, and Fiji. All our projects are in partnership with local organisations and all work we do has been requested by members of the local community.
Our community development internships abroad are most directly applicable to students interested in pursuing a career in community development, international relations and political science. However, the planning and leadership skills gained on this program will help students from a range of subjects excel in management positions across a spectrum of interests.
One of the community development internship we are most excited about is the project in Peru. Peru is one of several projects launched by GVI in 2018. You'll not only be learning about sustainable development principles and engaging with community members in the field, but you'll be immersed in the community of Cusco, where our programs are based. 
Environmental internships abroad in Seychelles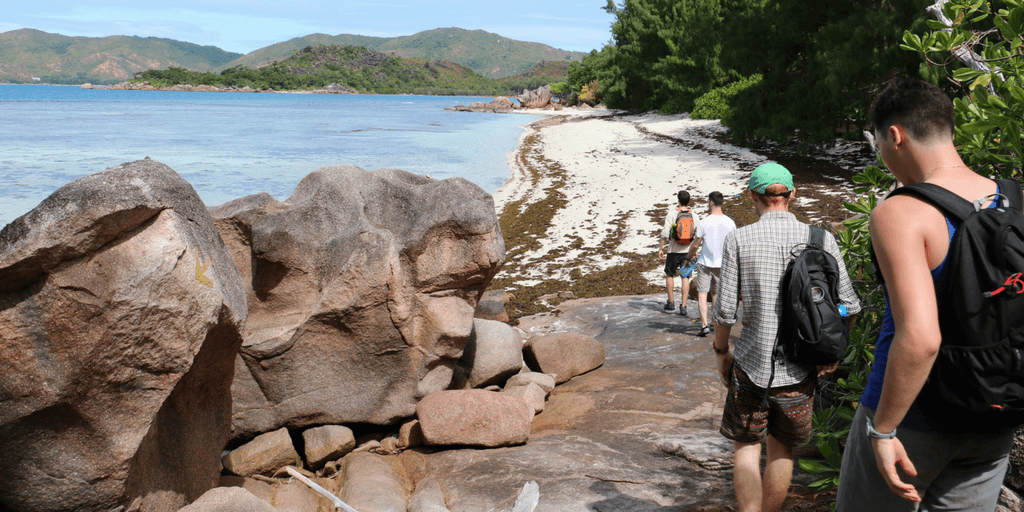 Looking to start your career in conservation off on the right foot? Want to work on UN SDG 13, climate action, and 15, life on land? We run wildlife conservation internships in South Africa, Costa Rica, Thailand, Greece and the Seychelles. 
While the specific animals you'll be learning about won't be the same around the world, the data collection and analysis techniques you'll be learning will be universally applicable, meaning you'll be an asset to any conservation team, in any location around the world.
Not only will you get hands-on experience in biological surveying, but you will also earn a certificate related to this work, helping you to bulk up your resume further. On the job you will also find out more about current topics in conservation, how specific policies play out in the real work, how parks or reserves are managed as well as the impact of local communities on the success of environmental protection projects.  
On the island conservation internship in Seychelles you'll live on the beautiful paradise island of Curieuse, which, is also a protected natural area. The area is known as one of the main locations of the unique Coco De Mer palm tree, a nesting ground for Hawksbill and Green turtles. It also hosts a giant Aldabra tortoise reintroduction scheme, nursing grounds for sicklefin lemon sharks and the black parrot.
Interns will not only get a chance to help out with all these ongoing projects but they will also get the chance to carry out their very own study, which they will be required to finish in order to complete the internship, giving them a feel of what a real conservation project is really like.  
Marine biology internship and PADI Divemaster course in Fiji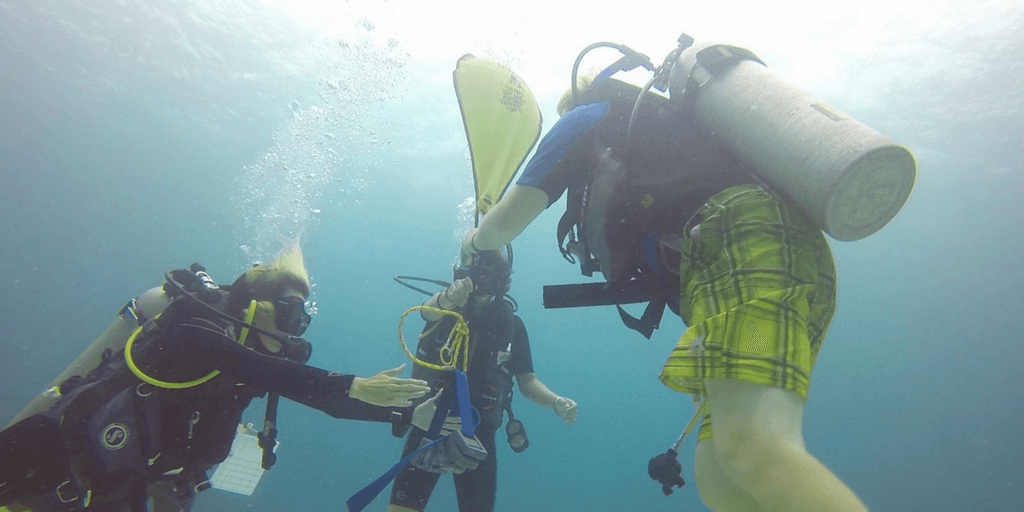 Are you passionate about achieving the objectives of UN SDG 14, life below water? We are able to offer marine biology students the opportunity to conduct research in some of the world's most biologically diverse underwater locations. These include Mexico, Seychelles, and Fiji.
Not only will you be able to learn proper underwater surveying techniques, including how to collect invasive species and about innovative practices like coral reef rehabilitation, but you will also be able to earn your PADI Divemaster Certification while you are at it.
We are truly passionate about all our marine conservation programs and we had a lot of trouble picking just one. The Fiji internship is a standout because of the famous reef structures in the region, and the incredible wealth of ocean life found in local waters.
The so-called "Rainbow Reef'', lives up to its name and is a spectacle of lively colours, and the area is known for being a hub for all sorts so sea creatures, from manta rays to hammerhead sharks.
Marine conservation volunteers in Fiji will be diving to collect data in the Lomaiviti volcanic island group, on Caqalai specifically. Our work in Fiji centres around working with local partners to develop Marine Protected Areas that are managed by communities in the area. You'll be identifying fish and corals species, learning how to properly collect the data while still ensuring that you cause no harm to the underwater environment, store the data and analyse it.
Further reading: Seven ways you can help save te world's oceans