Assist with preventive health on a community health volunteer program in Nepal
Preventive healthcare is an approach to public health that focuses on avoiding the onset of disease. You can contribute to public health initiatives when you work on community health volunteer programs in Nepal.
Data from the Economist Intelligence Unit describes a future of healthcare that is increasingly preventive. It is focused less on treating diseases and more on tailoring lifestyle interventions to avoid them.
Preventive public health plays an important role in keeping communities healthy and even avoiding certain illnesses when possible. 
What is preventive healthcare?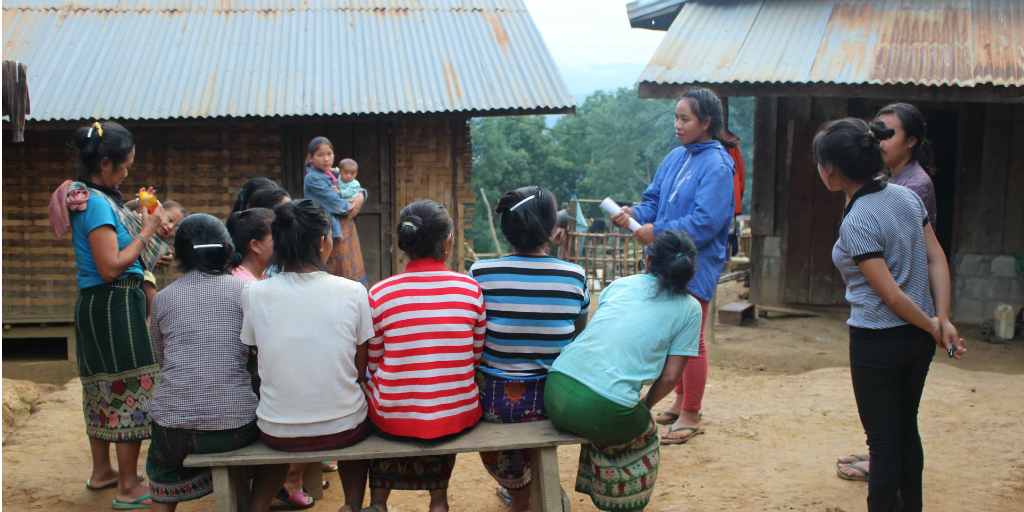 Preventive healthcare refers to actions taken to avoid the onset of disease, injury or illness later on in life.
It includes interventions to lessen the impact of illnesses that may have already occurred, as well as ways to reduce the effects of an ongoing illness or injury. 
Some of the most common potentially preventable issues include cardiovascular problems, diabetes, obesity and certain respiratory problems. 
Preventive interventions, such as improving nutrition, increasing physical activity, and providing educational workshops on preventive health, all align with United Nations Sustainable Development Goal (UN SDG) 3: Good Health and Well-Being, and aim to improve the general health of individuals and communities. 
And good health and well-being is closely linked to other development initiatives. When community members are healthy they are able to go to school or work to earn a living. When communities are better educated, with greater economic opportunities, everyone benefits. 
Why is preventive healthcare important?
The preventive approach to healthcare is increasing in popularity due to the fact that millions of deaths every year are preventable, and some are said to be caused by a lack of knowledge of healthy decisions.
Some countries, like Nepal, are using education as a tool to promote preventive healthcare strategies. Their aim is to increase community awareness of preventive care strategies, and show communities how these strategies can improve health outcomes. 
Research into Nepal's healthcare system has suggested that having curative care as the only focus in public health is ineffective and expensive. That's why greater importance is being placed on implementing preventive care strategies, and teaching communities about the conditions that these strategies could assist them in avoiding.  
But this type of care doesn't just reduce healthcare costs. In Nepal, experts say that preventive care could also assist in tackling some of the chronic diseases, injuries, and mental health conditions that are prevalent in the country. 
And there are different levels of preventive care that could assist with this.
How does preventive healthcare work?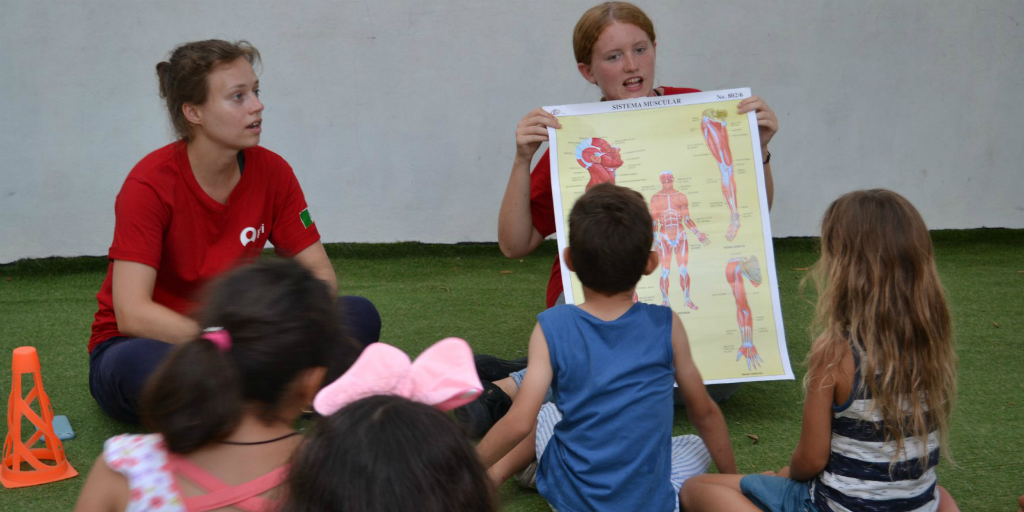 There are three levels, or categories, of prevention in the preventive care model. Each of these three categories has an important role to play at different stages of a disease. 
1) Preventing illness or injury with primary prevention
Primary prevention is the first step in avoiding illness or injury before it occurs. 
This type of prevention can include anything from adopting healthy eating habits and regular exercise, to immunisations and regular visits to a doctor and dentist.
Other examples of primary prevention include early childhood education about the dangers of substance abuse, as well as the importance of abiding by health and safety regulations. These rules could include anything from wearing a helmet when riding a bicycle to following the rules of the road.
2) Reducing the impact with secondary prevention
Secondary prevention differs from primary prevention in that it refers to actions taken in order to reduce the impact of injuries or diseases that have already occurred. 
The key to this type of prevention is early detection to stop injury and illness in its tracks, or speed up its recovery time. Secondary prevention encourages people to set up personal goals and plans to avoid the recurrence of injury or illness. 
Common goals could include physiotherapy to strengthen an area of the body that might have sustained an injury in the past. And checking your blood pressure regularly would be an advisable goal if you suffer from low or high blood pressure.
Regular specialist check-ups, rest and healthy habits form a key part of secondary prevention and should be taken seriously, and done consistently.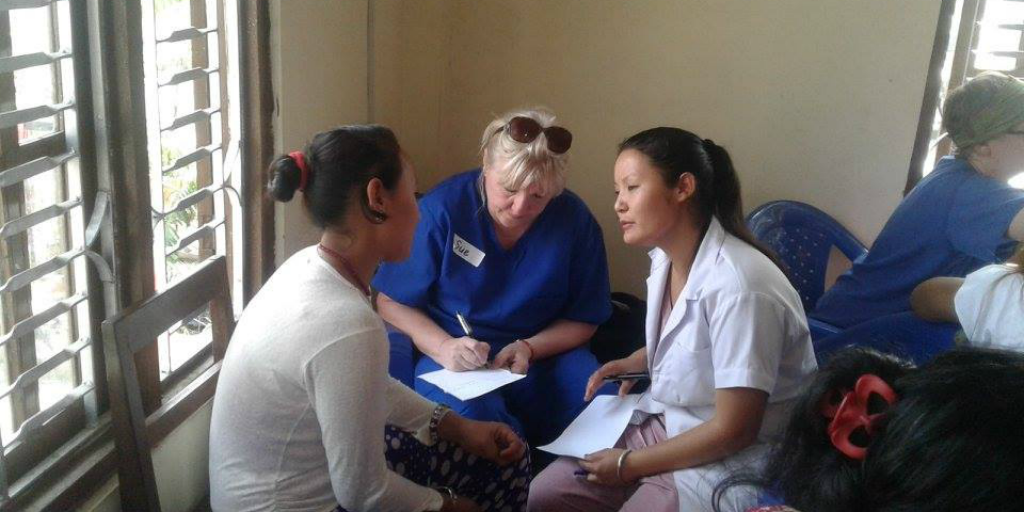 3)Taking back control with tertiary prevention
Tertiary prevention is all about managing ongoing illness or injury, and making it easier to navigate. This type of prevention pairs healthy habits with the necessary medical treatments. 
Just as with the previous two types of prevention, healthy habits are an important step in maintaining a good and stable level of health, and an overall higher quality of life. 
For individuals experiencing addiction or illnesses like cancer, support groups can play a major role in improving an individual's quality of life as well as life expectancy. This is because it gives people with the same, or similar, situation a platform to share their experiences and strategies for an improved life. 
Volunteer on preventive public health programs in Nepal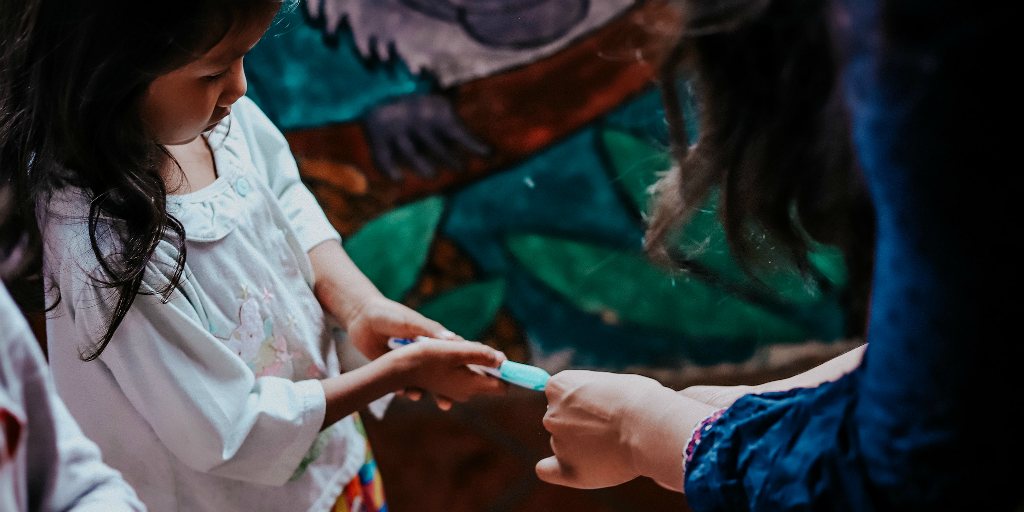 It's clear that preventive healthcare can improve the health and well-being of communities. And because of this, it's a great way for volunteers to make a positive impact.
If you're passionate about improving public health, why not volunteer in Nepal to promote preventive health initiatives? Here, you can assist with the planning and delivery of preventive healthcare activities.
As a volunteer in Pokhara, you can contribute towards the running of workshops covering UNICEF's Water, Sanitation and Hygiene (WASH) program, basic first aid skills, road safety, puberty and menstruation. Volunteers can also get involved in activities related to education on self-care, and disease awareness and prevention.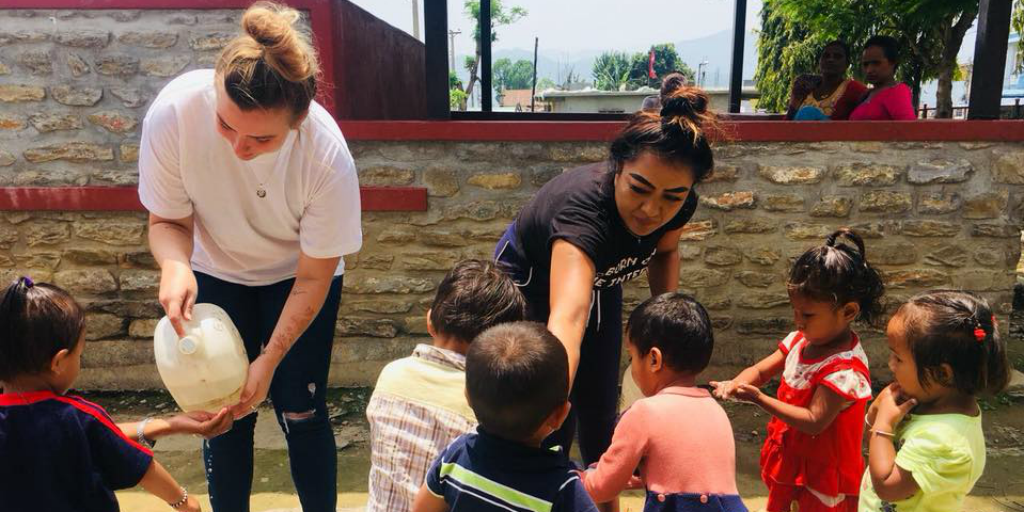 But you may be wondering if you're cut out for this type of volunteering? Well, even though previous experience is advantageous, you don't need to be experienced in the medical field to take part in this program. This is because the focus is wholly on preventive measures with no medical procedures taught or performed by volunteers. 
Whether you're a medical student looking to gain volunteer experience, or you're just passionate about public health education, volunteering in Pokhara is the perfect way to make a positive impact in public health.