Christmas in a different culture
We are of course in a Buddhist country so the whole issue of Christmas really should not apply, but clearly there has been a degree of what one might call cultural leakage, and there are a surprising number of Christmas items on sale, such as Santa suits (and interestingly Santa dresses so is there some gender equality going on after all?), tinsel and Christmas trees.  Indeed when I checked in to my hotel in Vientiane when I first arrived in Laos I was somewhat bemused at the music in reception – Jingle Bells.  I have not yet reached a conclusion as to whether this is a good or bad thing.  On the one hand one might be fearful that the foreign, tourist culture swamp the native one, but on the other hand the Laotians are doing it, possibly as a way of making visitors feel welcome but also as a way of making more money, for which one can hardly blame them.  A point for debate perhaps.
What to do of a Christmas Eve?
However, I was quite clear in my mind that Christmas would not be some over-engineered travesty of earlier times and resolved to escape the "fun and frolics" kindly organised by GVI for the volunteers (although I was not unhappy that the 25th would not be a teaching day). In this spirit, on Christmas Eve afternoon a colleague and I boarded an e-tuk-tuk and headed off to a rice farm.  The e-tuk-tuk (an electric version of the ubiquitous, highly polluting tuk-tuk which is the staple form of transport for those not in possession of their own form of transport).  One sees these e-tuk-tuks dotted about the town (perhaps representing about 10% of the total fleet) which are distinctly liveried in a virulent yellow and equally startling green, and it would seem are a gift from the Japanese government.  Clearly, a portent of the (probably quite distant) future and as a pollution-combatting effort to be applauded, although I have to admit that their suspension is no better equipped to deal with potholes and uneven roads than their non-electric counterparts.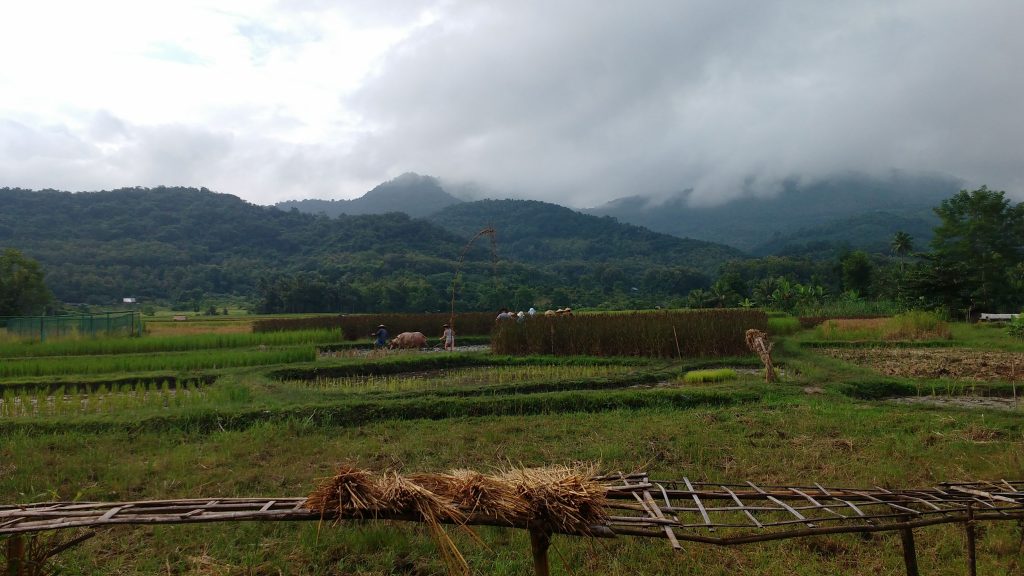 Getting stuck in
Anyway, I digress.  The trip to the rice farm was not totally observational in nature in that we would be expected to actively participate in every part of the rice growing process from seed germination, ploughing, planting, reaping, threshing, grinding and sifting.  The first step involved climbing down into a paddy field in order to spread the seeds amongst the mud – we were advised to wear shorts and the reason became immediately apparent as we descended into the mud which reached my knees.  Now, as some of you will know from some of our country walks, mud is not something with which I have a close affinity, mainly because I find it difficult to keep my balance, so you will probably gather this was not a situation in which I felt particularly comfortable.  Still I soldiered on and remained upright thanks to a few helping hands, but when it came to following the buffalo pulling a plough through the mud I decided not to push my luck and remained resolutely on the sidelines.  The thought of falling over in two feet of mud really did not appeal.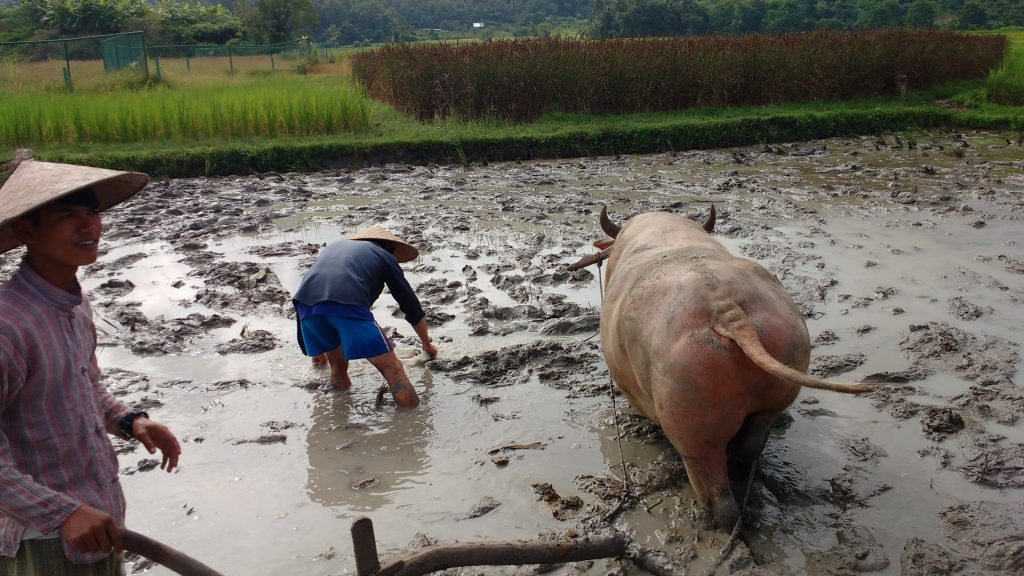 A sweet ending
I was however an enthusiastic participant in every other stage of the process, and the experience culminated in a bamboo weaving demonstration and a series of rice-based snacks washed down by rice wine.  We also participated in the (manual) process of extracting juice from sugar cane which we then drank once the juice of limes had been added.  Delicious!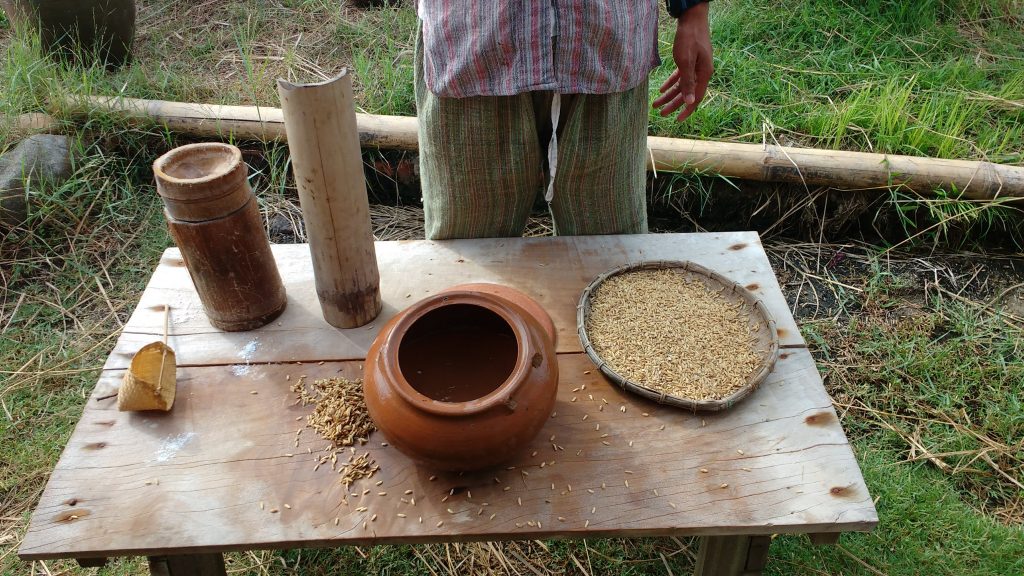 So, that was the rice farming experience.  An eminently satisfactory way of spending Christmas Eve.
I hope you are all having an enjoyable Christmas.
Pop gan mai!