GVI Dawasamu Community Project as teamed up with the communities of Dawasamu and Bureiwai Districts which consists of 15 villages, 4 schools and a health centre to work together towards long-term sustainable goals and achievements in waste management. Through baseline research, educational workshops, community empowerment, and the provision of 28 recycling points across the whole district, regular monitoring, and data collection we have seen the programme established as the Dawasamu and Bureiwai Waste Management Programme. 
GVI work closely with the Headmen, the Community Health Workers and the Women's Committee from each village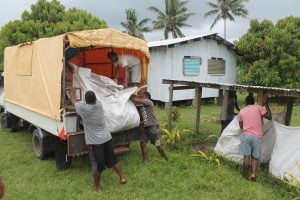 encouraging them to use the information collected through the monitoring process to celebrate successes, make improvements where necessary and to ensure all members of the communities are taking an active part in the waste management programme.  
All recycling begins with a decision, a choice, an action. The right choice can have a significant impact on a community's environment. "Getting community members to make the right choices every day is a huge part of running a successful recycling programme. Therefore, education is a key component and is needed to make sure community members know what to recycle when to recycle, where to recycle and, how to recycle. The Dawasamu and Bureiwai Waste Management Programme that GVI has created help to explain, inform, motivate, and encourage communities to recycle. Such education is needed to change behaviour and to create a culture where the benefits of recycling are understood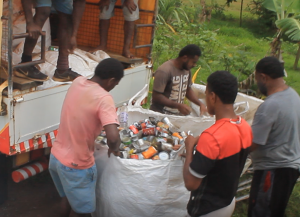 Since 2016 – year to date Dawasamu and Bureiwai district have recycled 17.5 tons of waste which is a combination of hard plastic, glass, tin and aluminium. This an enormous achievement by the communities and shows their dedication towards keeping their villages clean which benefits the health and wellbeing of all who live there.