The images in this article were taken pre-COVID-19.
Natural environments have faced significant challenges in the last few decades. That's why initiatives like the United Nations (UN) Decade on Ecosystem Restoration aim to boost global ecosystem restoration efforts.
What is the Generation Restoration campaign and how does it fit into the UN Decade on Ecosystem Restoration?
Let's take a closer look. 
The UN Decade on Ecosystem Restoration
Shrugging off world challenges like ecosystem degradation may have been easier to do in the past. But today, the interconnectedness of natural environments and human habitats can't be denied, and our contribution to ecosystem degradation is in the spotlight more than ever before. 
In fact, scientists cite the next decade as a crucial period for the world to contribute to the regeneration of ecosystems. Without these ecosystem conservation efforts, many of Earth's ecosystems may not be around in the future. 
The UN Decade on Ecosystem Restoration is a call for all people to join in on the protection and restoration of ecosystems. The UN recommends ten key actions for communities across the world to focus on to achieve significant ecosystem restoration. And, one of these actions has the Generation Restoration environmental campaign at its core. 
Here's a look at the ten activities aimed at Earth's natural environments and more about the Generation Restoration campaign.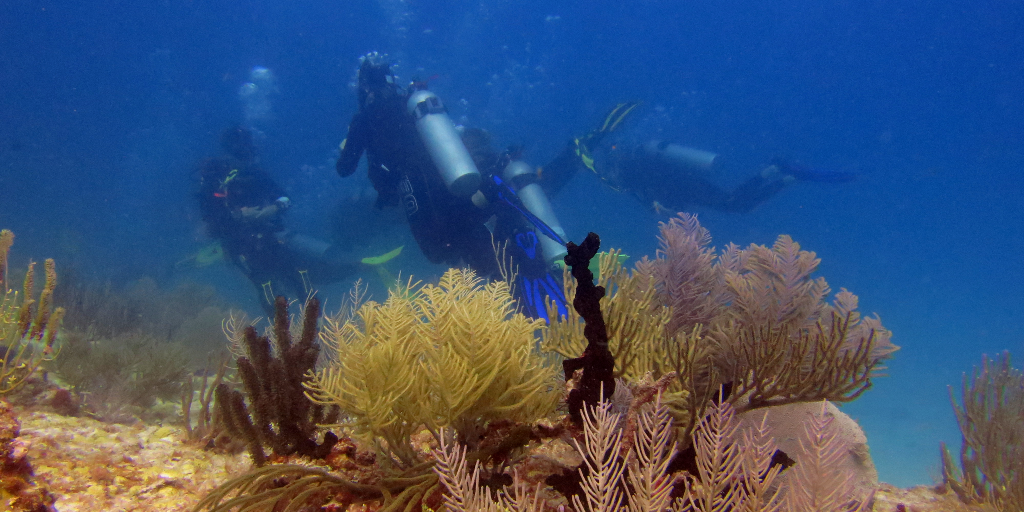 The ten key areas of ecosystem restoration
Empower a global movement
Ecosystem degradation is a widespread phenomenon and there are many different types of ecosystems on Earth. 
So, ecosystem conservation activities that are aimed at making a global impact need to span across Earth's natural environments and include every type of ecosystem, which is a huge task!
Achieving ecosystem restoration will be a much more doable task by drawing on the skills and contributions of organisations, conservationists and people around the world. For this reason, the UN has put empowering people's actions as its first point of order. People can get informed about local restoration activities, join an initiative, or start their own.
Finance restoration on the ground
Since ecosystem conservation activities require resources to get the job done, steps need to be taken to ensure that these activities can actually be put into practice. 
This requires money, and lots of it. Why? Because programs that aim to have far-reaching and effective impact need to be able to pay for the expertise, equipment and operational costs that allow them to function. 
This is why the UN has set finance as point two in its ten-part strategy and called on all governments, international lenders, development agencies and private business owners to help fund ecosystem restoration efforts. 
Set the right incentives
What's one of the biggest reasons why the conservation of natural environments hasn't become second nature to communities just yet? It's because, in many cases, the immediate financial benefits of less-sustainable activities, like overfishing, are often better. And, people and organisations aren't always aware of the urgency for ecological conservation and the counteractive effects that these activities may have.
And, in cases where people and organisations do know about the importance of ecological conservation, their financial needs mean that they may instead buy into more lucrative projects that can have a negative impact on the environment.
To counteract this, the UN is urging governments to redirect resources towards ecological restoration programs that will have long-term benefits for people. 
One way to do this is to stop subsidising commercial agriculture and fishing practices that can be harmful to ecosystems. These funds can be used to fund ecological restoration instead. This will help create healthier ecosystems that produce bigger harvests, which means stable incomes and an all-round healthier environment for everyone.
In this way, contributing to ecological conservation will have long-term benefits for the financial status of communities. And, over time, community members and organisations will also start to see the social and health benefits that come with ecological restoration. 
For example, by only gathering wood from designated areas of the forest, local people will prevent the type of habitat destruction that can lead wild animals to move into human settlements. This can prevent human–wildlife conflict, stop the spread of diseases between animals and humans, and add to wildlife conservation and the well-being of the natural environment.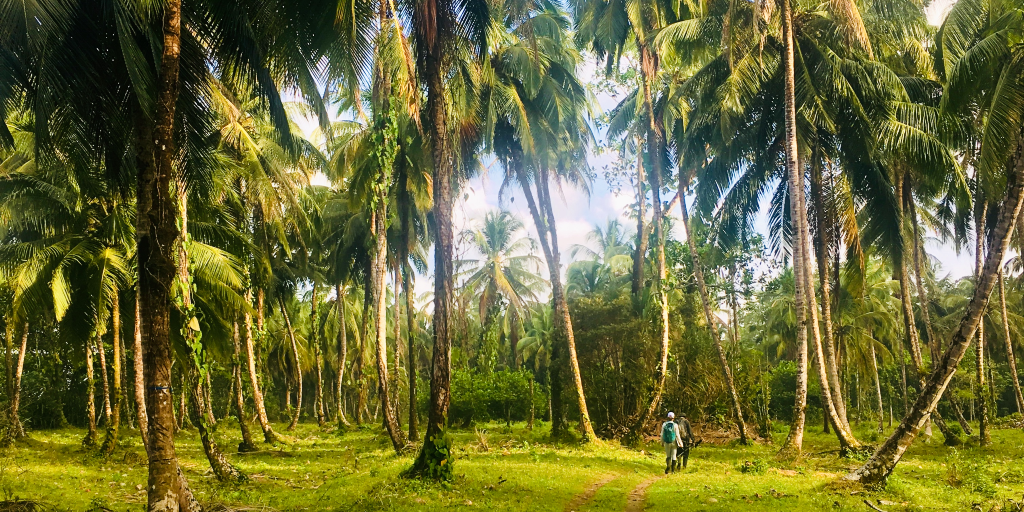 Celebrate leadership
Leaders are responsible for creating political momentum that builds on environmental campaigns. 
There are many examples of leaders who have made a positive contribution to ecosystem restoration. One of these examples is the Bonn Challenge, a reforestation campaign established by the German government and the International Union for Conservation of Nature in 2011. 
The government supported this initiative financially and politically from the start and set 2030 as its deadline for achieving the restoration of 150 million hectares of degraded land. By 2017, this environmental campaign had already completed its goal with 13 years to spare!
By celebrating these types of successes, leaders around the world can learn from the processes and procedures that add to successful environmental campaigns. 
And, by observing the benefits of ecosystem restoration in other regions, more leaders can be encouraged to actively contribute to ecosystem restoration. 
Shift behaviours
Global trends influence what the majority of the global population eats and wears, and the lifestyles they follow. And, the global trends of the last century are drivers of ecosystem degradation. 
For example, the global trend of importing exotic foods means that communities come to depend on these resources and lose their interest in native foods. This can result in communities losing their connection with their natural environment and the understanding of how to preserve it. It also means that people buy foods that are out of season, resulting in a heavier carbon footprint.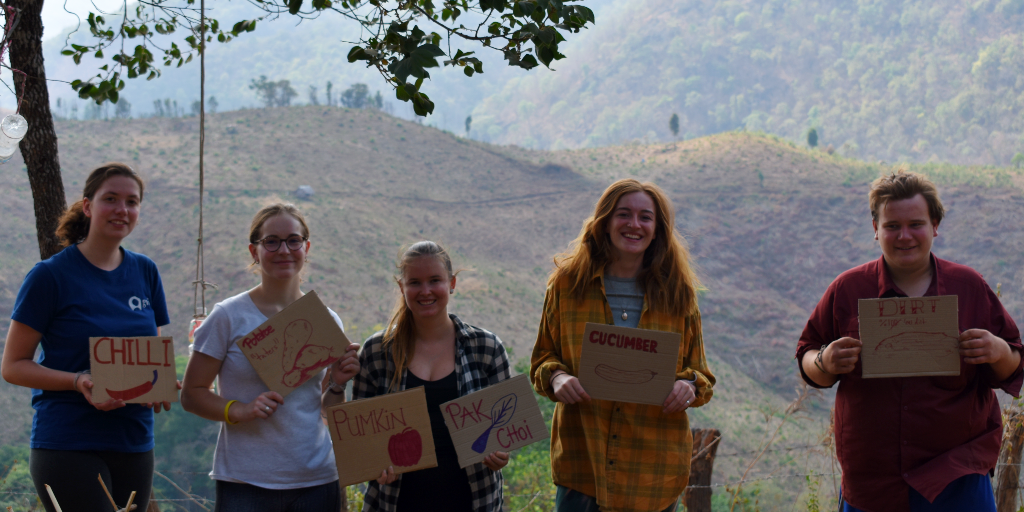 By encouraging the use of native plants and livestock, communities will maintain their appreciation for natural food systems, add to the well-being of their own environments and even benefit from the lower cost of securing food. 
So, by shifting away from the less-sustainable behaviours encouraged by some global trends, we can make a global impact in ecosystem conservation as well as the well-being of human beings. 
Invest in research
Because ecosystem restoration is a complex undertaking, knowing all we can about Earth's natural environments can make adding to a meaningful impact much easier.
And, since each ecosystem is unique, the ecosystem conservation practices used in one natural environment can't necessarily be applied to another. For this reason, research needs to advise all the initiatives that are aimed at addressing ecosystem restoration. 
So, research is key in ecosystem restoration, and the UN champions investing in research as a crucial step in the global plan of action.
Build up capacity
The conservation of natural environments is not a new practice and many organisations have been at it for decades. 
These organisations come with skilled and experienced individuals and a wealth of conservation data. Their insights are valuable resources that continue to add to this environmental campaign in a big way.
But, many organisations haven't yet been able to bring their projects to scale. That's why the UN Decade has prioritised support for marginalised groups, like Indigenous peoples, women and children, that are the most affected by ecosystem destruction.   
By adding to their capacity, these groups can keep the momentum of existing conservation efforts and grow the global potential to address environmental challenges of the future.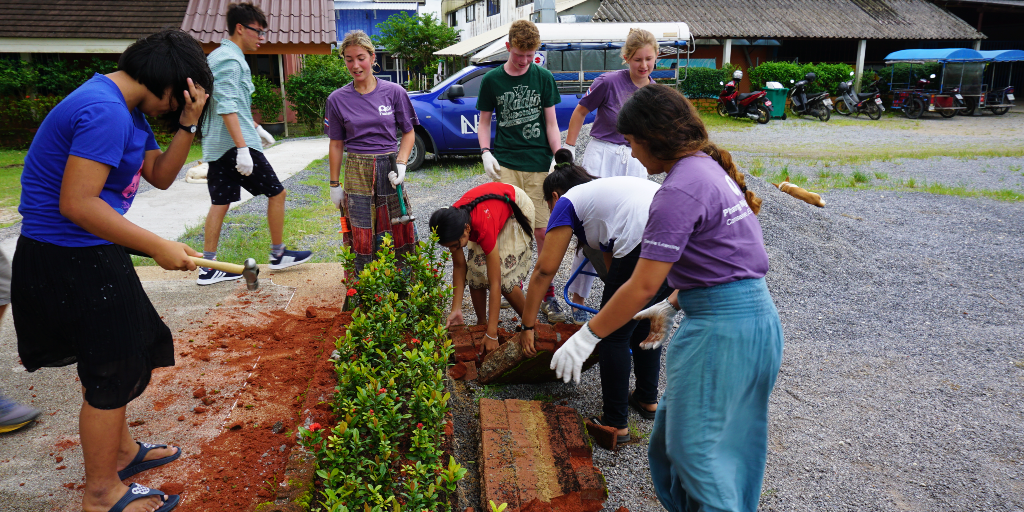 Celebrate a culture of restoration
The contribution of local communities to the conservation of natural environments is a cornerstone of making these efforts successful. 
Since culture plays a key role in the day-to-day lives of communities, the UN is calling on people around the world to plug into the parts of their culture that promote ecosystem restoration. 
Celebrating ecosystem restoration as part of peoples' culture has the greatest potential to bring this key issue into the hearts of the global community. And, because it matters so much, the UN has come up with an additional environmental campaign just to drive this activity.
The Generation Restoration campaign calls on musicians, artists, storytellers, producers and influencers to get the word out about the urgency of ecosystem restoration and how everyone can get involved. 
The Generation Restoration Youth Challenge is a branch of this environmental campaign that calls for youth-led solutions. This encourages activities like ecopreneurship – the combination of entrepreneurship and sustainable business practices – youth capacity building and advocacy, and inspiration and engagement of youth by community stakeholders.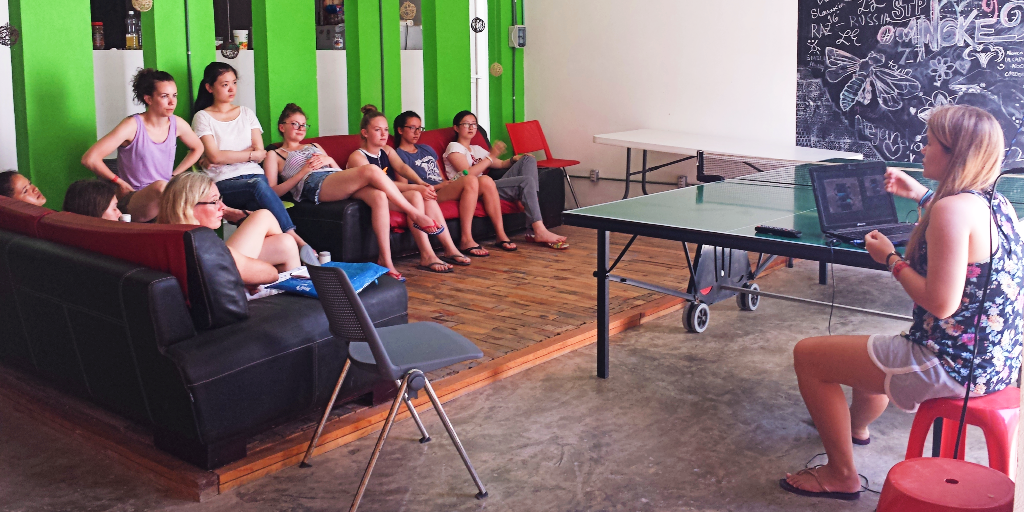 Build up the next generation
The UN encourages governments and conservation organisations to promote and accommodate the involvement of the youth in environmental campaigns and activities.
Why?
Well, today's youth are living in a time of unprecedented environmental challenges that affect their health and well-being. But, they have less ability to address these challenges politically or socially when compared to adults. This makes them one of the groups most impacted by ecosystem degradation. 
On the bright side, the youth are also the leaders of tomorrow who'll have the platform to influence the well-being of natural environments in the future.
For these reasons, equipping the youth of today with knowledge on ecosystem degradation and the skills they need to address it, can add to maintaining healthy ecosystems into the future.
Listen and learn
Since each and every one of us lives in and interacts with Earth's environments, we can all contribute to reversing ecosystem degradation.
The UN states that every individual is a restoration practitioner and it's up to each of us to find our voice, have our say and make a positive contribution to the UN's Decade on Ecosystem Restoration and the Generation Restoration campaign.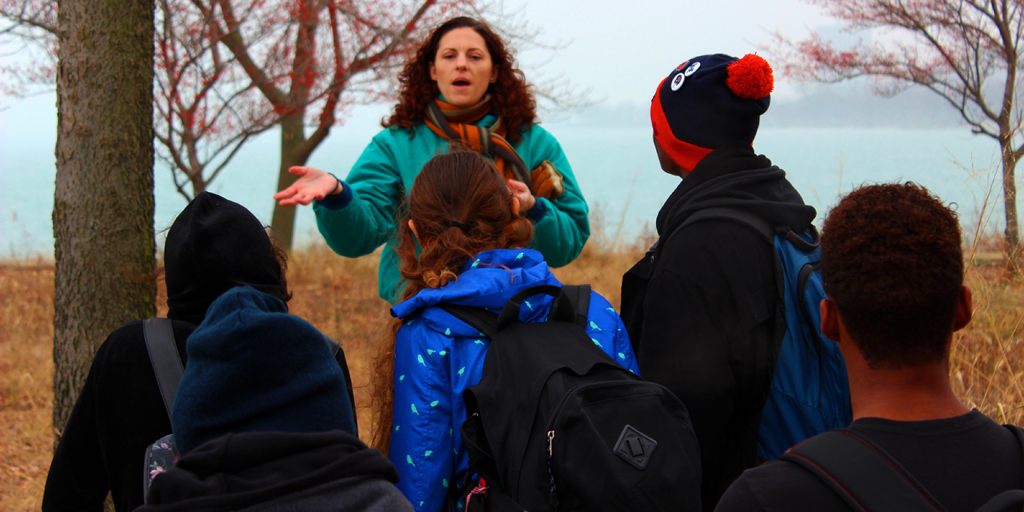 Original photo: "Students Visit 63rd St. Beach Ecosystem Restoration Project" by USACE HQ is marked with CC PDM 1.0
How you can add to the Generation Restoration environmental campaign
Be it recycling, adding more native foods to your diet or planting trees in your neighbourhood, any action you take that is good for the environment will build on the success of the UN Decade on Ecosystem Restoration environmental campaign. 
Your efforts will make an impact and may even inspire others to do the same.
And, if your efforts are adding to the culture of restoration, you'll be contributing to the Generation Restoration campaign too!
You can even take your contribution to new heights by joining a volunteer abroad program that adds to the well-being of all sorts of ecosystems around the world.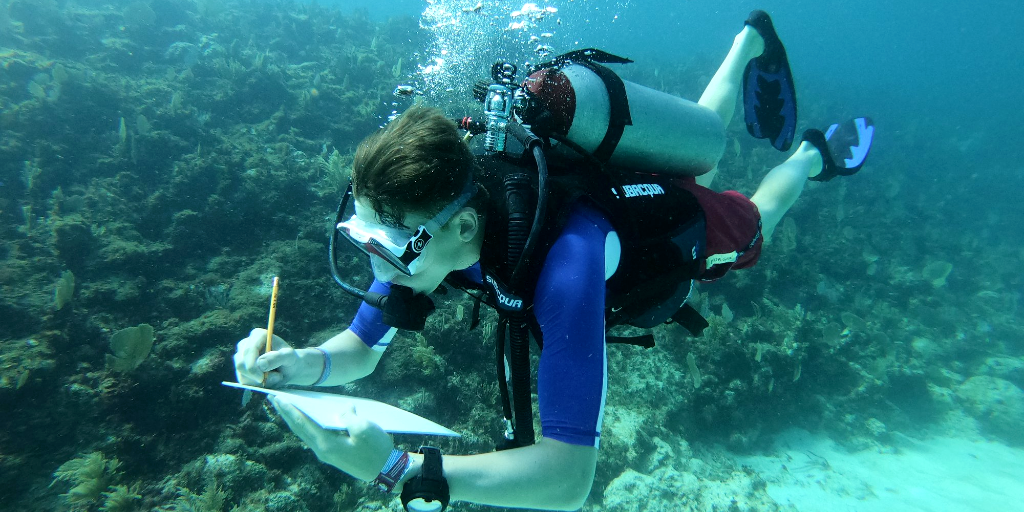 Ecosystem restoration programs abroad
In the Seychelles archipelago, environmental volunteers can add to ecosystem restoration in a number of different ways. 
In mangrove forests, volunteers collect data on mangrove trees and contribute to the reforestation of the area by planting mangrove seedlings. 
In the ocean, participants get involved in surveying stretches of coral reef that have been affected by coral bleaching. The data collected is used by local and international conservation organisations like the Seychelles National Parks Authority and Coral Watch. Environmental volunteers in Seychelles also have the chance to contribute to growing corals in the lab and transplanting healthy corals back into the ocean. 
A number of our projects also include the removal of invasive species of plants from natural environments, which allows native plants to flourish. You can add to this work in South Africa and Seychelles. 
Environmental volunteers in Mexico can build on the conservation of coral reefs or add to the reforestation of Mexico's natural spaces. Our tree-planting and restoration program will have you experiencing Mexico's different terrains while assisting in developing community gardens and planting indigenous trees in previously degraded areas.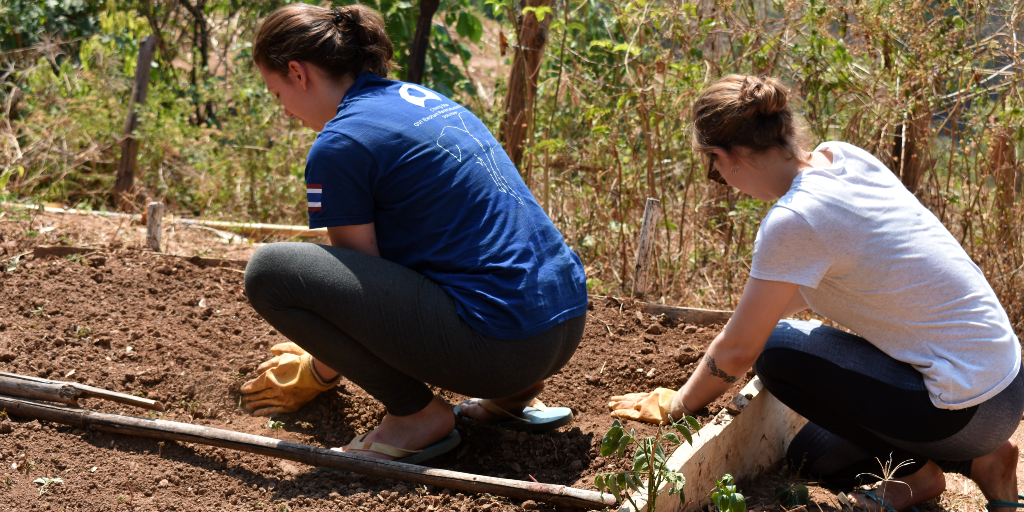 And, there are tons more marine and wildlife conservation projects and internships, online and abroad that you could get involved in that'll allow you to make a contribution as an environmental volunteer.
Take a look at GVI's award-winning, international wildlife and marine conservation volunteer programs and see how you can make a meaningful contribution to Generation Restoration.