Monday 10th & Tuesday 11th April
The Community stayed on Caqalai to focus on some project development and side projects. In the vegetable garden this included planting both basil and pumpkin saplings, raking the leaves to clear the beds and tilling the soil, making more beds. Sadly, the saplings did not survive the night due to the 'Happy Chickens' being a wee bit too free range! The veggie garden is to be developed in to a Kitchen Garden project, similar to that on our sister GVI Fiji site in Silana village, who are encouraging the community to grow healthy and sustainable food for themselves. Since many of the villages on Moturiki have chickens too, it's an important lesson for us to learn; now we just have to find a way to stop the pesky birds!
The "communicrew" also teamed up with Kolo, a local on the island, to start work on the rebuilding of "The Shack". After tearing down the old roof and rafters we got to work, putting new vertical posts in place and starting the roof. The Shack will be an outdoor beachfront communal area – already had guitars being played, stars being gazed at and movies being watched inside!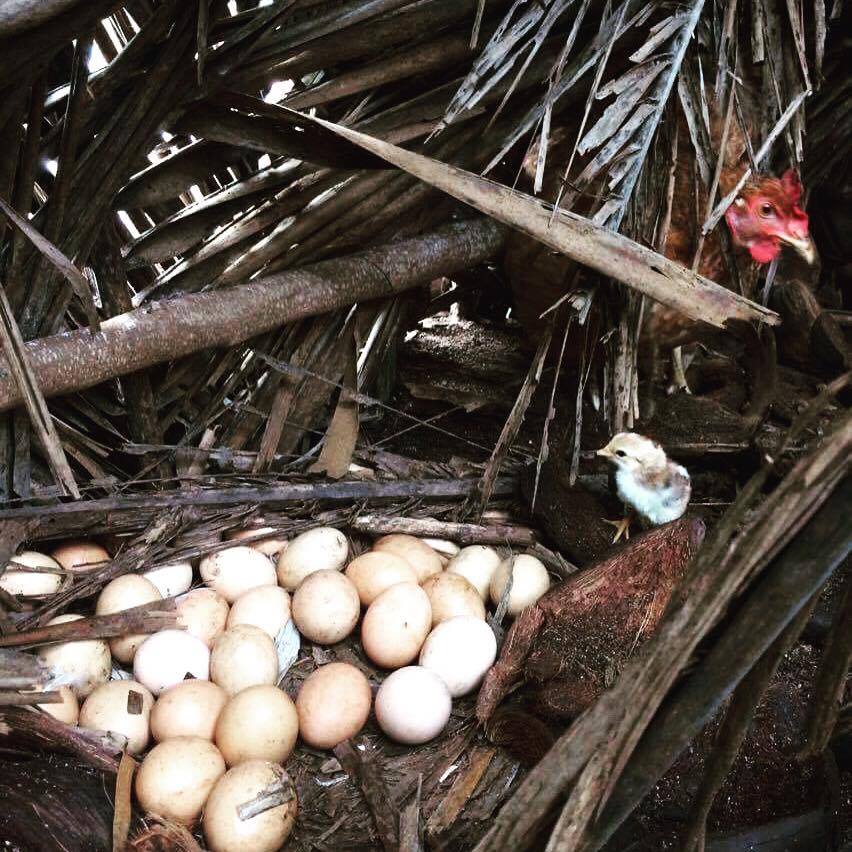 Wednesday 12th
Wednesday morning we all headed out to Naicabecabe village (pronounced nai-thambay-thambay) to give the final MHM (Menstrual Hygiene Management) and sanitation workshop. We were so pleased and impressed by the level of understanding and knowledge the village had on menstruation and their willingness to talk about a 'tabu' topic,which is often ignored.
This brought to a close the project to educate the people of Moturiki about menstrual health and how to dispose of sanitary waste in a clean and sustainable manner. Many of the women and girls on Moturiki used newspaper, old rags or nothing at all during their period, often leading to girls missing school. Now the Moturikans – both men and women – are more clued up about what actually happens during a period and can make reusable sanitary pads from old sulus and clothing, saving a lot of money and improving menstrual hygiene. Period..
Thursday 13th
Everyone on base started the day with our weekly base clean, followed by some mean Babakau (traditional Fijian breakfast, pronounced bambakow), so we roughly broke even. Early in the morning we headed to Moturiki District School and Uluibau Primary School to inspect the school waste incinerators. We are aiming repair the school incinerators if needed, as well as building a small replicate incinerator on Caqalai to burn sanitary waste, therefore we needed to know the measurements. With no tape measure to hand we settle for the next best alternative – Jordan's forearm.
We ended our vigorous activities with a coconut under the mango tree at Niubasaga village (newmbasanga). This was the last day on project for the 5 of us together (being Easter weekend, a big celebration in predominantly Methodist Fiji, we had Friday off) as we said a very fond farewell to Ciara and Eleonore and we headed our separate ways: two irreplaceable and wonderful people which the community project was lucky to have. VinakaCiara & Eleonore!