Always wanted to take a gap year, but not sure how to make the best use of your time? We've got you covered with a gap year definition, explanations of the different types of gap years, and ideas for your time off.
While gap years have become more widely accepted around the world today, it hasn't always been that way. So what is a gap year and where did it first become a popular phenomenon? 
The roots of the gap year are said to be in post-war Britain, where the belief was that sending young adults to travel the world would bring about peace, and a greater overall cultural understanding. 
The gap year phenomenon was given another boost in Britain in 2002 when Prince William went volunteering before starting university at St. Andrew's University in Scotland. 
Prince William wasn't the only "elite" teenager to decide that taking a gap year was a good idea. The daughter of former US president Barack Obama, Malia Obama, took a gap year in 2016 before heading to Harvard University to begin her studies.
What is a gap year?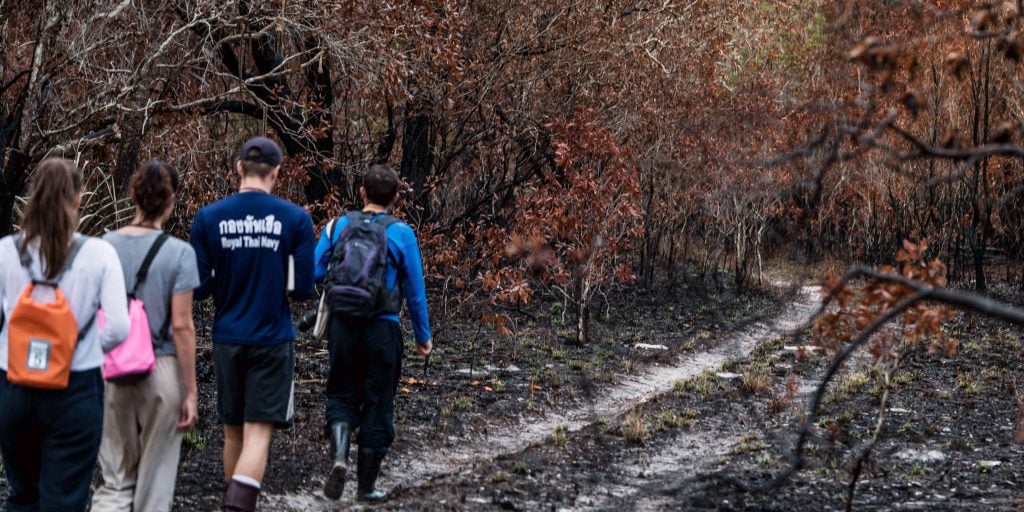 Traditionally, the gap year definition was taking a year off after school to travel before continuing to study at university. It was often reserved only for those who could afford it. 
But the truth is, as great as it sounds, a gap year doesn't have to be an extended luxury holiday in Italy, riding on the back of a Vespa and sipping "vino" over lunch. Volunteering or working to create impact can be a much more meaningful way of taking a gap year.
A gap year can be whatever you want it to be.
It can be in any location, for any amount of time, doing anything you want. Just like a gap year definition is flexible, so are your options. There are many gap year possibilities when it comes to deciding when to take your time off. You can choose to take a gap year before or after college and even in between different college years. 
Still wondering what to do in a gap year? We're here for you with three types of gap years you can choose from.  
Types of gap years
Like we've said, there is no one "correct" way to take a gap year. It can be moulded and modified to meet your budget, time availability and interests. It can be spent volunteering, working or travelling. 
1) Volunteering gap year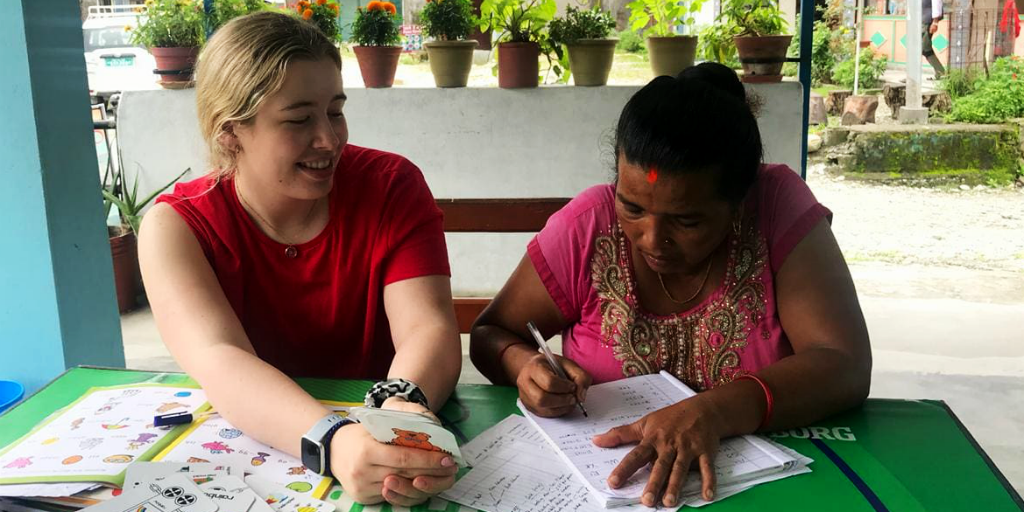 When you choose to volunteer abroad during your travels, you have the opportunity to make a positive impact.
Whether you choose to volunteer for two weeks, or the entire duration of your gap year, you'll be making a contribution to society – and it'll look great on your CV!
Whether it's volunteering with children in Cape Town, volunteering with turtles in Greece or assisting on women's empowerment programs in Nepal, you'll become more of a global citizen during your gap year. 
Taking a productive gap year and volunteering will allow you to be fully immersed in a culture different from your own. It will also have a positive impact on your mental health, through helping others.
2) Working gap year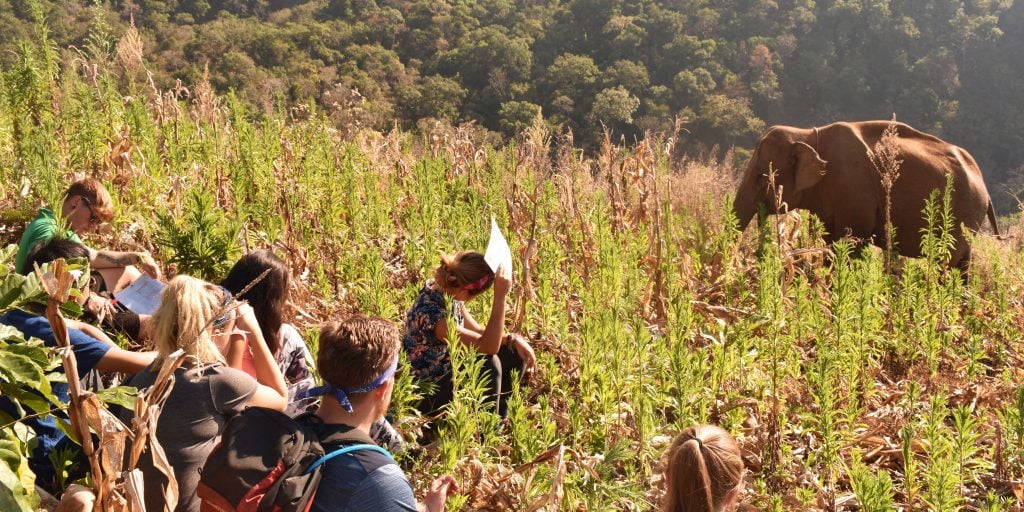 Another way to improve your employability is by taking a gap year to intern abroad.
For many, a travelling gap year might seem like a waste of time. Time that could otherwise be spent growing in a professional environment. Well, just because you want to see more of the world, doesn't mean you have to put your professional development on hold. 
Working gap years are the perfect way to see the world and gain valuable international work experience while you do it.
Use this version of a gap year definition as a way of staying a step above the rest on the ladder to your dream career. 
Working gap years can also be an effective way of figuring out what you want to do for the rest of your life by giving you practical, real world experience. 
An example of a working gap year is interning in wildlife conservation. Interning in South Africa is one way of learning more about how to start a career in African wildlife conservation. 
3) Travelling gap year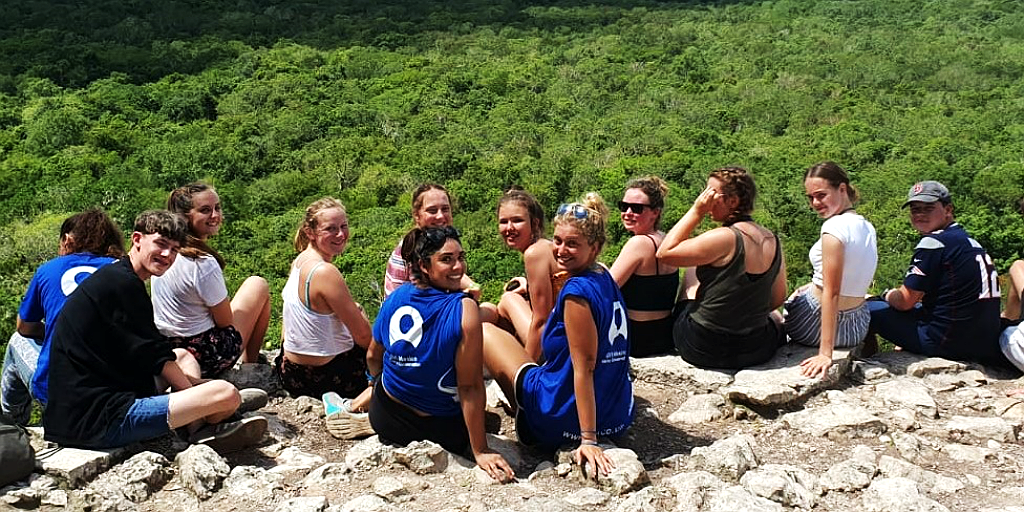 Travelling gap years are generally the most appealing for those who can afford it. Who wouldn't want to travel the world, tasting different foods and learning about different cultures?
Travelling also develops your soft skills and makes you more of an asset than someone with only the right qualifications.
There are plenty of options when it comes to travelling gap years. Think trekking through the icy Himalayas in Nepal, scuba diving in tropical Thailand, or tasting an explosion of flavour in Kochi, India. 
You could spend it solo, with a group of friends, or even on an organised group tour where you're likely to make new, life-long friends. 
With so many gap year options available to you, choosing what to do in a gap year can be a challenging process. So do your research, choose a destination or get in touch with GVI to learn more about volunteering and working during your gap year. 
Megan Colborne is an intern at the GVI Writing Academy. The Writing Academy is a skills-development program that pairs development editors with budding travel writers. Learn more about the program here.