Planning the perfect scuba-dive training experience? Well, why not use our dive training guide? 
You can choose to do your scuba-dive training in your home country or abroad, opt for a Professional Association of Diving Instructors (PADI) course, or go for something less well known and pick from hundreds of different types of marine conservation programs that include scuba-dive training courses. 
With so much to consider, a little help can go a long way. So we've made this three-step guide to planning your scuba-dive training to help you along. Let's get started. 
Step 1: Choose a reputable scuba-diving training provider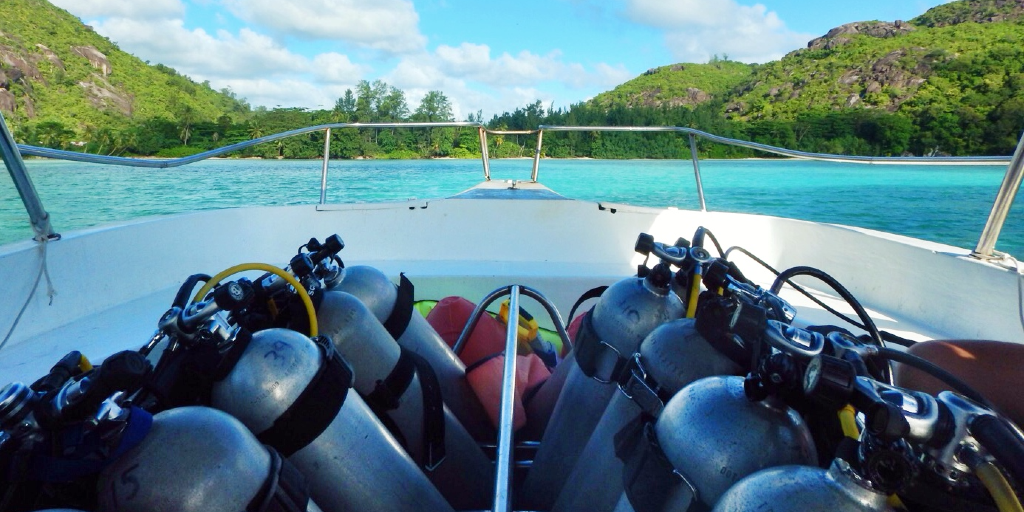 How do you decide which scuba-diving course provider to get involved with? Well, it helps to compare a few. 
Take a look at the online ratings and testimonials for different organisations and compare your findings. This information can be valuable if organisations have lots of reviews. 
But, you shouldn't base your decision on online ratings alone, especially if very few people (for example less than ten people) have rated the organisation. 
So what's next? Well, it's time to dig a bit deeper. 
Because scuba-diving training is something that requires health and safety standards, you'll want to know that the provider you sign up with is serious about safety and providing a quality training experience.
PADI is the international leader in scuba-diving training, and organisations that offer PADI-accredited courses are usually a good bet when it comes to selecting a provider.
And, you can figure out if any provider is worth their (sea) salt by putting them up against our provider checklist.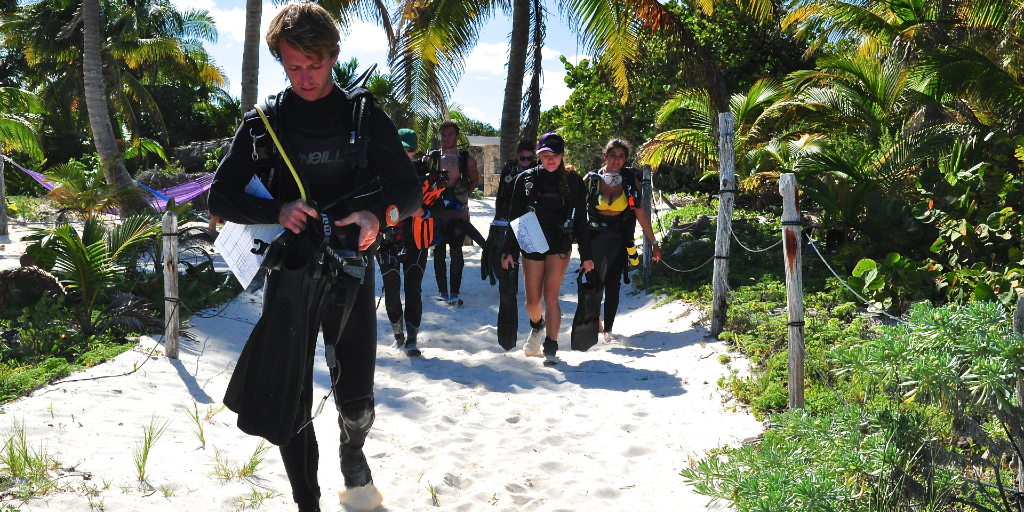 Reputable organisations will be clear about:
the regulatory board they're accredited with

their safety standards

the qualification levels of their trainers

the type of certifications their courses offer

the duration of their courses

the impact their organisation has on the environment.
Take some time to peruse scuba-dive training providers' websites so that you can get a feel for what they're all about. If you've found a scuba-dive training provider that ticks all the right boxes online, don't stop there. 
To be sure that these values are translated into practice, get in touch with the provider over the phone or in person and double-check these key points with a staff member.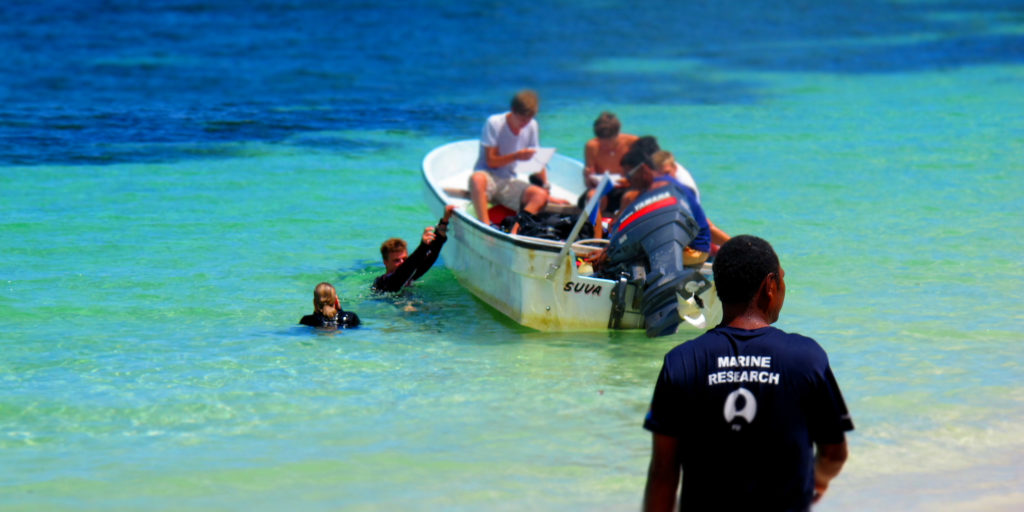 This will allow you to confirm whether an organisation follows through with its online promises or not. 
Once you've found a reputable provider, you can proceed to step two of our guide. 
Step 2: Decide on the level of scuba-dive training you're looking for

To ensure you get the most out of your scuba-dive training, you'll need to think about what level of experience you're looking to achieve.
These are some of the most common types of scuba-dive training courses on offer:
dive training courses that are mainly focused on teaching you diving skills

volunteer scuba-diving courses that link learning how to scuba-dive with volunteering in marine biology

dive training internships aimed at allowing you to gain the skills you need to become a professional scuba diver. 
If you're just starting out as a diver, a volunteer scuba-diving course that includes marine conservation tasks will allow you to become a certified diver while contributing to the health of marine ecosystems.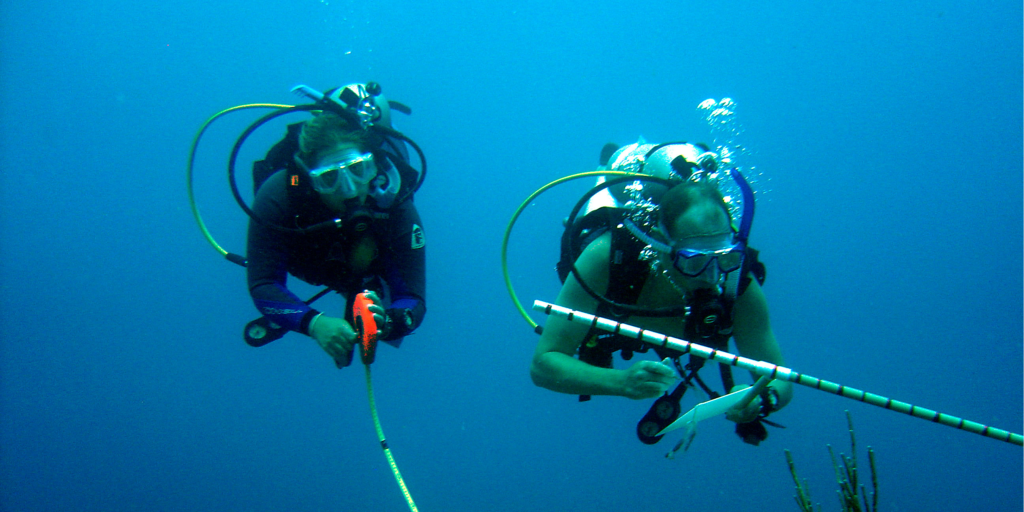 And, once you've levelled up, scuba-diving internships are a great way to bridge the gap between scuba diving for leisure and making a career for yourself as a diving professional. 
Here's how you can wrap your head around different programs and figure out which one speaks to your personal and professional goals:
Consider the scuba-dive training courses offered by your ideal provider.

Decide on the key features you'd like to compare between these courses. Some examples of important things to consider would be the course duration, course fees, course prerequisites, if the course is an entry-level program or internship, and the certifications you'll have after completing the course. 

Make a comparison table for your top ten courses in which you compare courses according to the key features you've decided on. 
Step 3: Pick where you'd like to take part in a scuba-diving course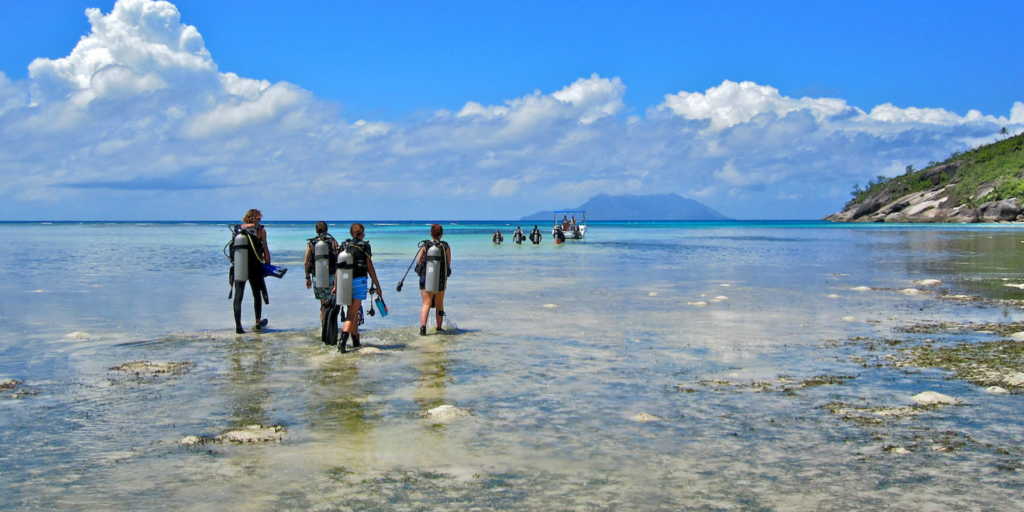 Once you've settled on a provider and a course, you'll also need to figure out where you want to participate in scuba-diving training, depending on the locations your provider operates in.
And, this also depends on what you want out of your scuba-diving course as well as your own personal considerations – like your budget, when you're able to travel, and where the course you're looking to do is on offer.
If you decide to sign up for a scuba-diving course where you live, you'll gain a new perspective of your hometown and how important its marine ecosystem is. This is especially true if you live in a region that has diverse and easily accessible diving spots. 
You could also choose to take part in scuba-diving courses in some of the world's most biodiverse marine ecosystems by picking a program abroad. 
In this way, you'll broaden your marine ecosystem know-how and be sure to have a meaningful scuba-dive training experience.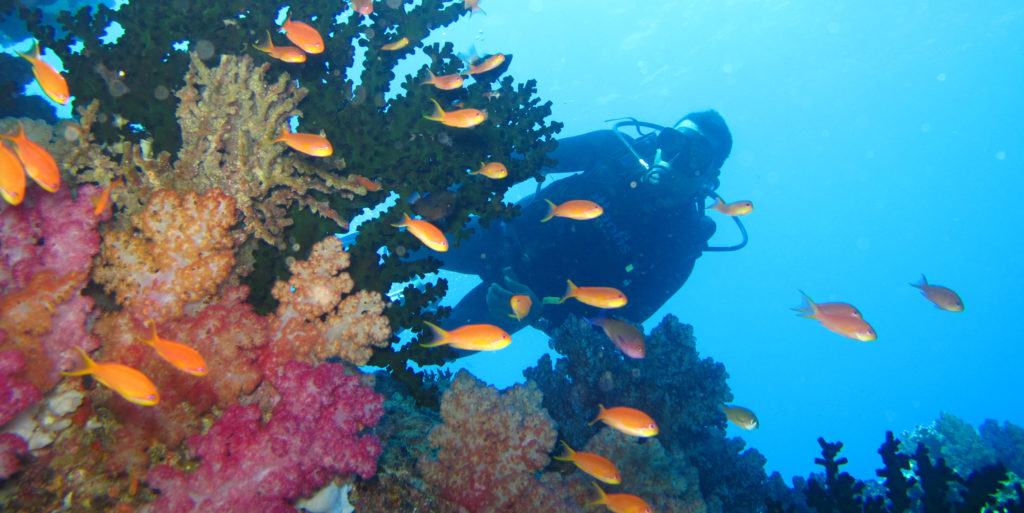 And GVI offers volunteer opportunities abroad that'll allow you to earn a PADI qualification in sought-after destinations like Fiji, Mexico, Seychelles or Thailand while contributing to important marine conservation work. 
Each destination comes with its own combination of sea life, scenery and sustainable-development marine conservation work. 
With so many options, how can you decide on where to go?
To make your choice easier, ask yourself these three questions:
Do you want to make your scuba-diving training more meaningful by pairing it with a marine conservation volunteer experience?

Which region abroad would be your first-pick travel destination?

Where are the best scuba-diving courses on offer in this region?
By taking this approach, you'll work picking the perfect destination into your scuba dive-training plan.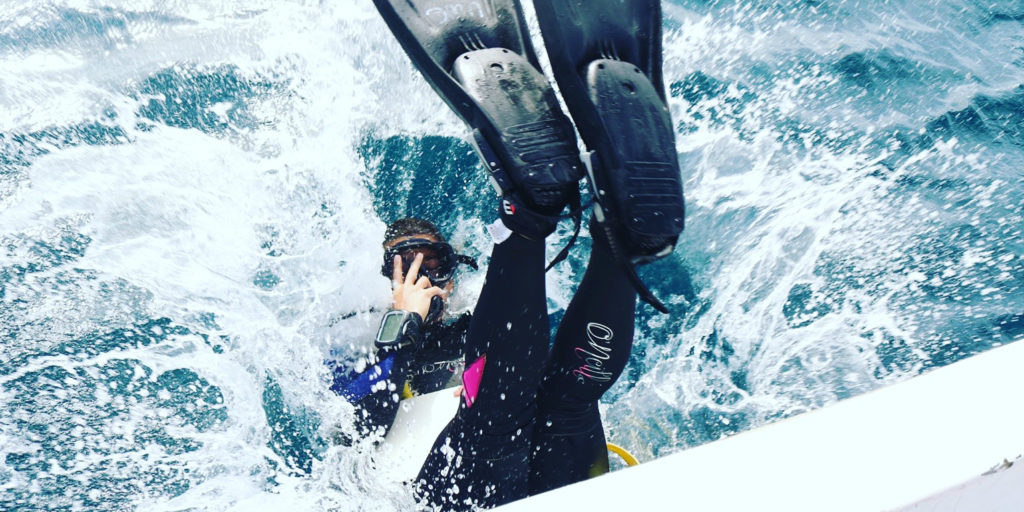 Setting off on the perfect scuba-dive training experience
With your mind made up about how, where and with whom you'd like to get involved in a scuba-diving course, you can put your plan into action.
Take a look at GVI's award-winning marine conservation volunteer programs that include world-class scuba-dive training and prepare for the perfect scuba-diving experience.