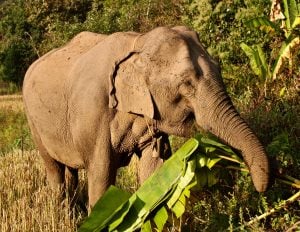 Although I have seen elephants in their natural environment, from a jeep in Kruger National Park, I couldn't compare that to my first hike in Huay Pakoot where I truly got to admire these amazing animals. After trekking down the long, winding road to the hike location, Liane (base manager) then led us into the wild, jungle environment. Here we came across the mahouts, one a younger brother in training to join the previous generations before him in mahouting. Then the moment I had been waiting for, the moment that I knew would absolutely blow me away; and it didn't disappoint. Lulu the youngest elephant we are able to see on our hikes, was there right in front of me.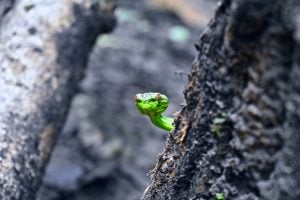 Lulu was magnificent, and only a short distance away from me. She was completely content in an environment that she deserves to be in. My initial reaction was just saying, "wow", after that I was just stood there in awe. It then really hit me, how blessed I am to be here in this incredible place. In the tropical mountains of Northern Thailand, living with fascinating Karen villagers, and also sharing these experiences with people that I have known for less than a week, but they have already become a significant part of my life.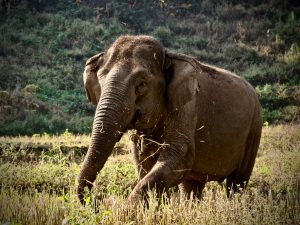 Lulu was then joined by elephant Dee Dee, they didn't interact much, but it made me appreciate being able to observe and study these animals in the wild instead of going to an elephant camp where they are mistreated and forced to perform specific behaviours and activities for the pleasure of tourists. Just for them to spice up their social media profiles. My first experience with the elephants just gave me so much enthusiasm for the next six months, and what other mind-blowing memories I'll take away, and the friendships I'll build that will last a lifetime.