Just like every country, Costa Ricans have their own specialties and preferences when it comes to food. Here I'll share with you some of the local and best specialties to expect on your visit to Costa Rica!
Rice and Beans
This dish is a specialty in Costa Rica with a keen carribean influence. Not just rice and beans as the name suggests, but the rice is also cooked together with local fresh coconut, palomino chilis and served with chicken or fish marinated in the same delicious coconut sauce. This dish is often saved for special occasions but when done well it is to die for. So when you see 'Rice and beans' on the menu, there's a little more to it than what you would expect.
     2. Gallo Pinto
Typically served at breakfast, this dish consisting of – once again – rice and beans but is fried or cooked with Costa Rica's special sauce, Lizano sauce.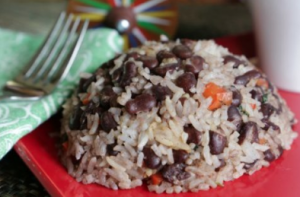 A very simple meal that is also completely delicious and something that I personally could eat for every meal of the day. Get a great hot sauce to go with it, if that's your preference, and it really kicks it up a notch. If you every have the option to choose your breakfast at your hotel or hostel, gallo pinto is the traditional option that you definitely need to try.
     3. Fried Chicken
The one thing you'll see in Costa Rica just as often as you'll see rice and bean dishes is fried chicken. The Ticos (Costa Ricans) absolutely love it and you'll find fried chicken takeaways on almost every corner within towns. If not, then you'll be sure that the locals are cooking fried chicken for their families almost every chance they get. Luckily, this means they do it well so if fried chicken is your style then you're in for a real treat.
4. Cheese
Costa Rica is not the country for artisanal or fancy cheeses. There is typically one type of cheese here and it's called simply 'white cheese'. It is essentially a basic cheese, similar in texture to haloumi but you'll find it served with almost every meal here. Many locals make it fresh, so get your hands on that if you can.
5. Patacones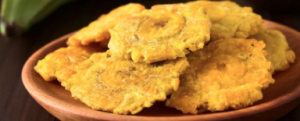 These are double fried plantain delicious goodness! If you don't know what plantain is, it looks like a large banana but is slightly different in taste. You can fry them to make them sweet or savoury and patacones are of the savory variety. Tip them in guacamole or beans for an extra flavour but these are definitely something you need to try during your visit.
Make sure you try these classic treats while you visit. Costa Rica may not be the food capital of the world but that doesn't mean it doesn't have some delicious food for you to try.