The images in this article were taken pre-COVID-19.
If volunteering was on your bucket list for this year, why not use this newly found free time to start coming up with a plan of action to fund your trip? 
With flights, visa and program fees, it can be a daunting task to save enough money to cover the cost of your trip. That's why we've put together some of our best fundraising ideas to help you meet your goal, even during COVID-19.
1) Set up a fundraising page
This is the first and most crucial step in your fundraising journey. GVI has launched a fundraising platform for you to set and share your goals. 
When you fundraise for a volunteer program with us, you'll be able to set up your own fundraising page, keep track of your progress, and tell the world about your story. 
And, the GVI team is available to offer you support throughout your fundraising journey.
2) Use social media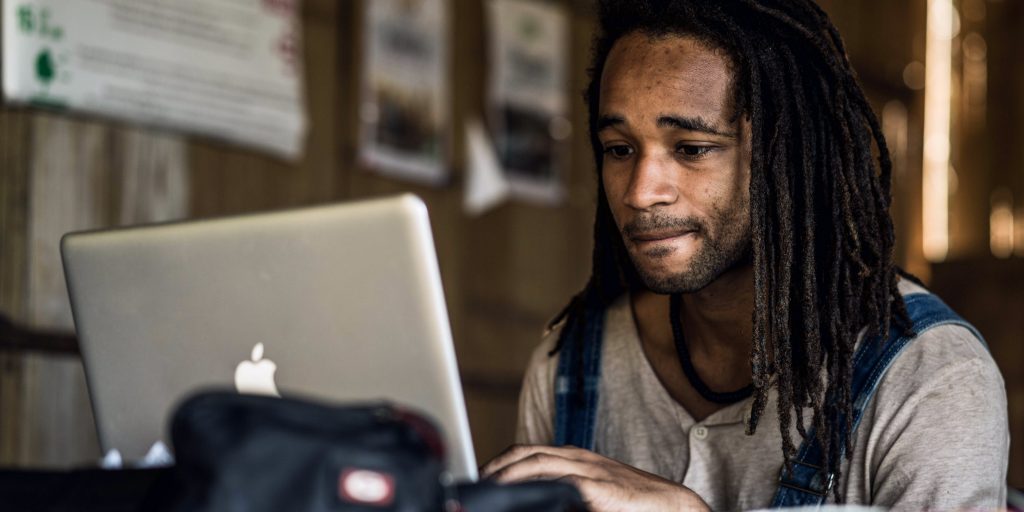 Now that you have your fundraising page, it's time to get it out there. 
Social media is a powerful platform, so make sure you share the link on your Facebook, Twitter, Instagram, LinkedIn and TikTok accounts. 
Post it in relevant groups and reach out to influencers on Twitter and Instagram who may be able to help spread your message to their followers.
3) Take part in a virtual fundraising challenge
This is one of our favourite fundraising ideas because you can get really creative with it. During these tricky times where we need to avoid crowds to keep each other safe, virtual events have become more popular than ever. 
Sign up for a virtual run or cycle event and ask your friends and family members to donate per kilometre completed. 
Or, why not help the environment by hosting a webinar to raise awareness on sustainability and conservation, asking people to donate whatever they can as an "entrance fee". 
When it comes to virtual events – the options are endless, so let your imagination run wild.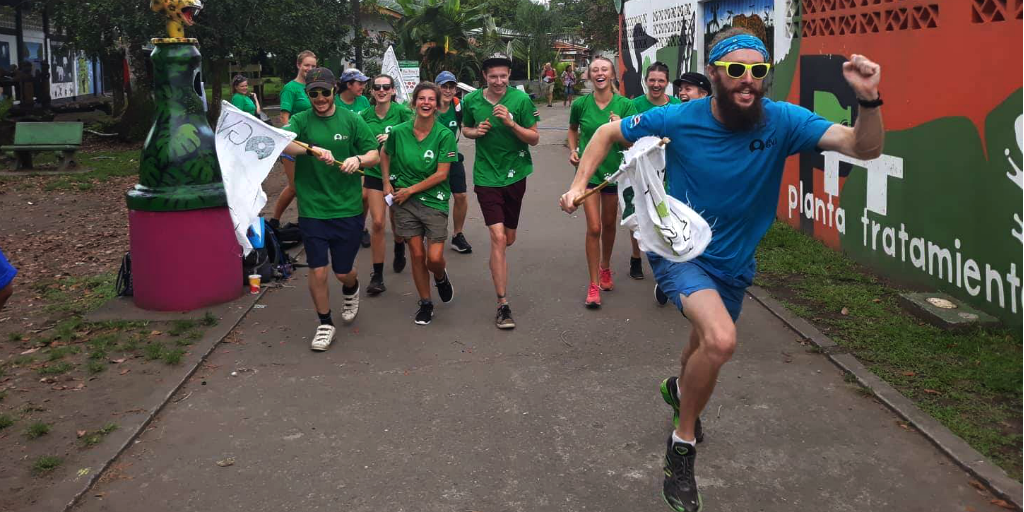 4) Go giftless
If you have a birthday or celebration coming up, why not ask your friends and family to donate to your fundraising page rather than buying you a gift.
5) Design a t-shirt
FundtheNations.com is a website committed to helping volunteers create customised t-shirts at low-cost prices. Printing t-shirts is a way to get people to support your cause, giving them something in return. 
And, you don't need to worry about sitting with a box of unsold t-shirts. FundtheNations gives you a sample design so you can be sure you're happy with your order before any more t-shirts are printed.
6) Have a clothing drive
If you have a closet full of clothes in good condition that you hardly wear, it might be time to let someone else put them to good use. 
Start a new Instagram profile or Depop page to showcase and sell your gently worn and loved garments – making you some extra cash and encouraging a more sustainable way of shopping in the process.
7) Host a bottle drive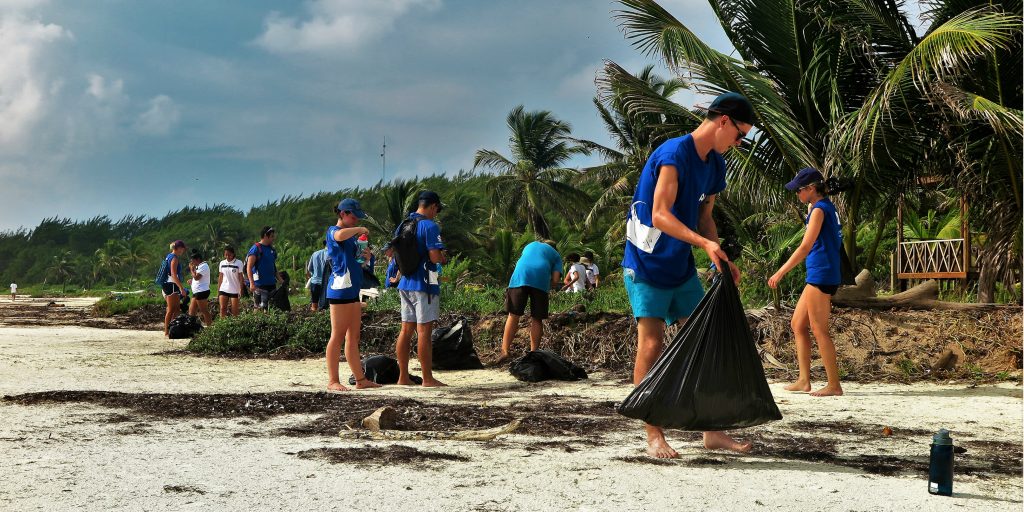 Ask your friends and family to collect all their empty recyclable bottles, jars and cans. Once your city starts to open up and allow freer movement again, take them to your local recycling location to be exchanged for cash. 
This is an easy fundraising idea and it helps to keep your community clean while raising awareness and encouraging others to recycle.
8) Host a virtual cooking class
A really delicious way to fundraise is to put those cooking skills to good use and host a virtual cooking class. 
So, research the local cuisine of the country you'll be visiting, perfect your chosen recipe and then invite your friends, family and neighbours to an online gastronomy adventure in exchange for a small donation.
9) Sell your stuff on eBay
Unclutter your life on eBay and make some cold hard cash for a good cause. If you're struggling to let things go, use this rule of thumb – if you haven't used it in six months, sell it.
10) Host a virtual quiz night
Hosting a virtual quiz night is a great (and fun) way to raise money for your trip. 
You can even approach local businesses and chat to them about donating prizes to your cause. Participants will pay an "entry fee" and the winning team will be mailed the donated prizes.
11) Partner with a restaurant

Partnering with a local takeaway restaurant is a great option for both of you. All you need to do is approach a restaurant about having a fundraising night where a cut from all takeaway meals ordered that night is given towards your cause. Spread the word among your friends and watch those orders start flooding in!
12) Ask for frequent-flyer miles
Airline tickets can be costly. If your friends or family can't donate money, ask around to see if anyone would be interested in donating their airline miles. It's a great fundraising idea to help get you to your destination once travel opens up again and will help you cut back massively on costs.
13) Use your skills
Use your skills to your advantage when trying to raise money for your trip. 
For example, if you're a photographer you could sell your best pictures as prints in exchange for a small donation. Get creative and start thinking about how you can use your talents to help meet your fundraising goal.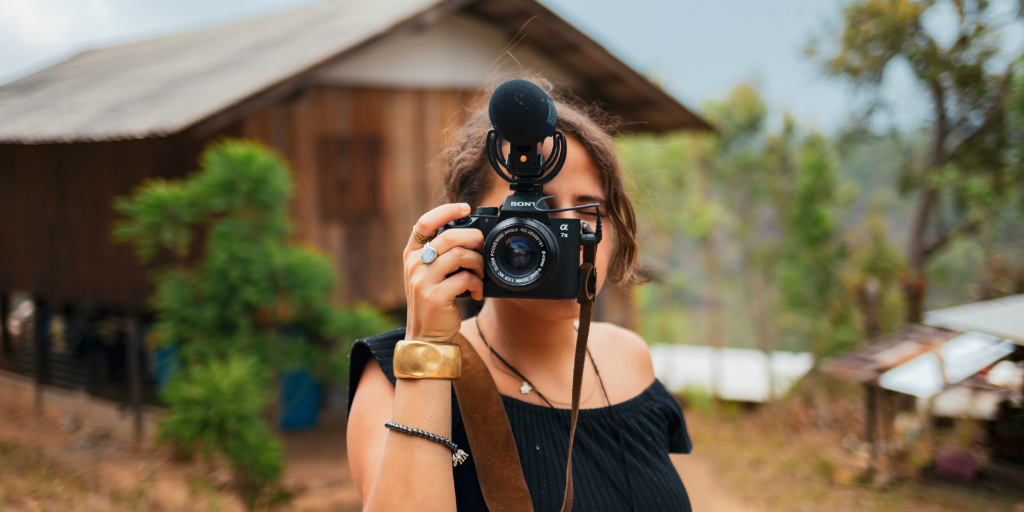 14) Sell your books
If you have a large collection of books that you no longer read or want, you might want to think about selling them. 
You could also reach out to your neighbours, friends and family to buy your previously loved novels or even donate their unwanted books for you to sell and make money.
15) Have a contactless bake sale
Bake sales – they're the oldest trick in the book. People love sugary baked goods and bake sales continue to work time and time again whenever there's a need to raise money fast. 
Set up a PayPal system to receive contactless payments, and get baking and delivering those cookies and cakes!
We hope this list of fundraising ideas has helped your journey seem less daunting, more doable and a lot more fun! What are some of your favourite ways to raise money? 
Find out more about GVI's international, award-winning volunteering programs, online programs and internships. Choose from hundreds of community development, teaching, women's empowerment and conservation projects worldwide. Be sure to check out our fundraising guide to get your goal started.